Brookline, March 28, 2013 – State Sen. Wayne D. Fontana today announced today that the Low Income Home Energy Assistance Program (LIHEAP) application deadline has been extended through April 26.
"I urge low-income homeowners to look into whether they are eligible for home heating assistance," Fontana said. "With lingering cold weather and rising heating costs, this program provides a great benefit for many area families."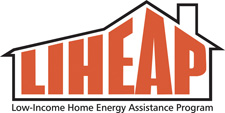 LIHEAP provides cash grants to help low-income households pay for home heating fuel; and crisis grants to help families with heating emergencies.
Fontana said LIHEAP has already received 485,689 applications for heating aid and 86,551 for crisis grants.
Cash grants are based on household income, family size, type of heating fuel and region. In addition to proof of income and household size, applicants must provide a recent bill or a statement from their utility company or fuel dealer verifying their customer status and the type of fuel used.
Applicants can apply for a LIHEAP grant online at www.compass.state.pa.us. LIHEAP applications are also available at Fontana's local offices, county assistance offices, local utility companies and community service agencies such as Area Agencies on Aging or community action agencies.
For more information on the LIHEAP program, or to download an application, visit the Department of Public Welfare website at www.dpw.state.pa.us and click on "For Adults," or call the toll-free hotline at 1-866-857-7095.
# # #