Senator Fontana presents a Senate Resolution to Victor Diaz, Chief Executive Officer of the Pittsburgh Metropolitan Area Hispanic Chamber of Commerce, congratulating him on his recognition by the Pittsburgh Steelers with its Hispanic Heritage Leadership Award. The presentation was made during the 2011 Hispanic Heritage game, held this past Sunday, October 16th.

School Choice & Education Reform
There is probably no other issue that I have received more e-mails, telephone calls, faxes or letters on than school choice and education reform. They literally number in the thousands and, please be assured, that I have noted each and every one of them – and the positions, concerns and general comments that I have received. This past week, there were several more things thrown into the mix and so I expect that the communications I receive will begin anew.
As you are likely aware, Governor Corbett outlined his agenda on this issue on October 11th. His proposal includes authorizing opportunity scholarships, expanding the Educational Improvement Tax Credits (EITC) program, improving charter school quality and accountability and providing for more robust and comprehensive educator evaluations. While he outlined this agenda, he has not proposed any legislation, nor indicated specific support or opposition to existing bills.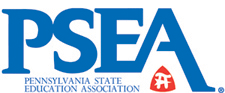 The PA State Education Association (PSEA) also released a proposal on October 6th calling for investments in early education, professional development programs focused on parental involvement, giving incentives to employers that provide parents opportunities to meet with their children's teachers and principals, additional learning time for students, comprehensive career and technical education, coordination between schools and law enforcement, alternative education for disruptive students, training to guard against bullying and other threats and other teacher-led, student-focused reforms. Their proposal, Solutions That Work, can be found online at www.solutionsthatworkpa.org.
The PA School Boards Association (PSBA) also engaged in the conversation about education reform with a letter on October 11th reporting on polling that it recently conducted relating to school vouchers. Specifically, the Terry Madonna Opinion Research poll found that:
More than 65% of Pennsylvanians are opposed to using public tax dollars for students to attend a private or religious school
Republicans and Democrats alike oppose giving taxpayer-funded tuition dollars to students to attend a private school of their choice (68% to 67%, respectively)
Pennsylvanians, with and without children, and regardless of age, rank their local schools high and are overwhelmingly satisfied with their community schools
PSBA's vision is that all children are provided an equitable and excellent education that prepares them for college, career and life. Frankly, I imagine that PSBA's vision is one we can all share and it is the commonalities that we should build upon and use as our impetus to work together to create real reforms.
I have been a supporter of the EITC program since my election and would continue to support such efforts. My concern with the authorization of opportunity scholarships is that it does not apply to all children and certainly does not address the school district or the children left behind. While improving charter school quality and accountability is certainly laudable, such a change must go hand in hand with addressing the relationship between the district and the charter school, and the funding provided for each. Providing for more robust and comprehensive educator evaluations is a direction that many organizations are going. In the Pittsburgh Public Schools, the administrators and teachers alike have worked together to come up with an evaluation plan with which everyone can live and abide by.
There are 500 school districts in this Commonwealth, with hundreds of thousands of educators and administrators and even more students and parents. Shouldn't we all be engaged in finding a way to improve education for all children? By working together, we can emphasize best practices and determine how best to provide for accountability. We can find innovative programs that have proven results. And we need to continue to invest in our children's education and spend our state resources wisely to provide that every child has a chance.


PA Student Aid Guide

Everything students and families need to know about paying for higher education is available in the Pennsylvania Higher Education Assistance Agency's (PHEAA) Student Aid Guide- and it's free. The annual guide has been updated and is now available under the "College Planning" section of PHEAA's website. The guide is available in both English and Spanish. It provides detailed information on the federal student aid process and includes information on Pennsylvania's aid programs, including the State Grant Program.
Did You Know…
Did you know that the Commonwealth leads the nation in the support of need-based state grants? According to the National Association of State Student Grant and Aid Programs, Pennsylvania was first in support of need-based grants, as a percentage of public funding for higher education. For the 2009-10 academic year alone, funding helped more than 171,000 students receive State Grant awards.


As Vice Chairman of the PHEAA Board, I am proud that PHEAA is better able to meet the needs of students by making the guide available online. The interactive online version includes links to web pages with information on how to qualify for grants and scholarships and other free aid; work-study programs; the types of loans that are available; and forms that families will need to fill out. The guide also offers tools to help students and families create a student budget that estimates annual expenses and provides helpful resources and contact information.
Keep checking the PHEAA website for Pennsylvania college fair dates and locations. College fairs normally run throughout the school year, from November through May. Dates will be available soon! In the meantime, you can join PHEAA on Facebook to stay up-to-date with related information on the financial and school planning process.

Monthly Elder-ado Fundraiser
If you enjoy playing bingo and want to remain socially active, you should check out Elder-ado's monthly luncheon bingo fundraiser event. Funds raised from the event help support all three Elder-ado centers (for a list of locations click here). Bingo games begin at 10:30 a.m. followed by a special lunch and additional bingo games and a raffle in the afternoon. The bingo luncheon events are held on the second Tuesday of each calendar month, with the next one being held Tuesday, November 8th.

Citizen Service Award
Do you know someone who is making a difference in your community, or, would you like to share your volunteer experience(s) with others? Nominations are being accepted for Mayor Luke Ravenstahl's Citizen Service Award, a special award dedicated to honoring individuals and organizations that demonstrate a strong commitment to addressing local challenges and enhancing the quality of life in the Steel City. Awardees do not need to be residents of the City of Pittsburgh, but their service should have a positive impact on Pittsburgh.
If you would like to share your volunteer accomplishments, or know someone who is going above and beyond for their community, you should take a moment and fill out the nomination form on the servePGH website. Volunteers will be honored with a City of Pittsburgh Proclamation and a personal letter of thanks from the Mayor. Recognition will be awarded on a rolling basis.

Celebrate National Food Day in the Strip

National Food Day is Monday, October 24th and the Pittsburgh Public Market will feature a variety of family activities the weekend leading up the day. From Friday to Sunday (October 21-23), local organizations will offer a collection of cooking demonstrations, trivia quizzes, entertainment, and local cuisine. Events also include pumpkin pottery, balloon art and a flash mob! You can view the calendar of events by visiting the Pittsburgh Public Market website or call 412-281-4505 for more information. Admission is free. National Food Day is held to promote healthy, affordable food produced in a humane, environmentally sustainable way.

High School Sports Rundown
The Post-Gazette featured a number of district athletes and teams this week including Sto-Rox running back Josh Beverly and the potent Viking offense; Baldwin's running back Dorian Brown; how Brentwood has worked overtime to stay unbeaten through six games; and the strong season that Bishop Canevin's girls volleyball team is enjoying.
Week 7 High School Football Highlights
For anyone interested in supporting their local teams in person, here is a schedule for Week 8:
Thursday, October 20
Friday, October 21
Perry @ Brashear, 7pm
Baldwin @ Canon-McMillan, 7:30pm
West Mifflin @ Chartiers Valley, 7pm
Montour @ West Allegheny, 7pm
Burgettstown @ Keystone Oaks, 7pm
Seton La-Salle @ South Fayette, 7:30pm
Union @ Cornell, 7pm
Bentworth @ Carlynton, 7:30pm
Brentwood @ Serra Catholic, 7:30pm
Northgate @ North Catholic, 7:30pm
Saturday, October 22
Bishop Canevin @ Riverview, 12pm
Sto-Rox @ Shenango, 7pm


Fontana Fact

The main artery that leads from Green Tree Borough to Pittsburgh- Grentree Road- began as an Indian trail before it was developed into a roadway. Travelers used the road to drop off mail at the Sycamore Tree for which the Borough was named (near Western Avenue on Greentree Road). The original tree is no longer there, but a plaque with a replica of the tree has taken its place. You can learn more about the Borough by visiting the Historical Society of Green Tree.


Offices of State Senator Wayne D. Fontana