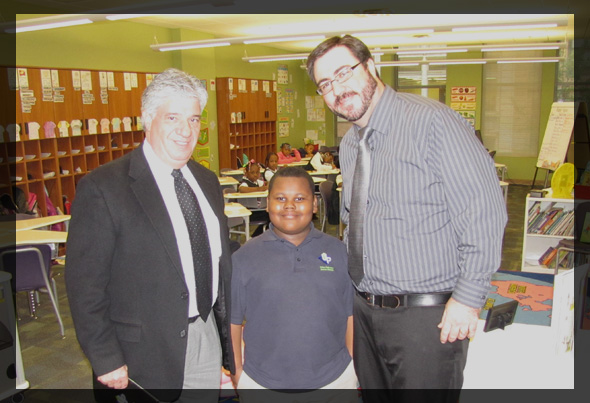 Senator Fontana stopped by Northside Urban Pathways Charter School last Thursday to present the school with Educational Improvement Tax Credit (EITC) scholarships from Verizon. Pictured with the Senator are student Darius Stoner and Principal David A. Gallup, Jr.

Senate Bill 1: EITC, Cyber & Charter School Reform and School Vouchers
This past week, Senate Bill 1 (SB 1) was put before the full Senate for a vote. It passed on October 26th by a vote of 27-22. I voted no.
SB 1, as amended, contains three main components – an increase in the Educational Improvement Tax Credit, reforms to cyber and charter school provisions and the creation of a school voucher program. I have been a supporter of EITC since my election and am in favor of that portion of the bill. I also believe that the reforms to cyber and charter schools are a step in the right direction and that there are further steps that will be taken to address the funding issue of these schools. It is the creation of the school voucher program that I could not support. In its simplest form, the provisions impact only a very small number of children in this Commonwealth. While those students would have options, the bill does nothing to address the children left behind or the struggling school. As I have said many times before, our conversation around reform should focus on finding ways to improve education for all children. I also believe that there should be uniform accountability for all schools, have concerns with the cost of the bill and believe that there are constitutional issues with this proposal.
I represent all 260,000 residents of my district and the majority of those who contacted me on this issue are opposed to SB 1. On the day of the vote, I had received 922 communications from constituents in the district – e-mails, faxes, phone calls, letters and visits. Of those, only 265, or 28%, asked me to vote in favor of this legislation. The majority of those individuals are teachers or administrators in parochial schools, or are parents of students who attend parochial schools. Of the 82% who opposed the bill, the biggest issue was that they do not want their tax dollars being used to support private and parochial schools. They also expressed concern with the inability of the state to address real education reform. Please understand, all parents now have a choice to send their children to charter schools or cyber schools, and can even choose home schooling without additional costs. All parents also have a choice to send their children to Catholic school if they are in a financial position to pay the tuition out of their pockets. For those who are unable to pay tuition, there is further opportunity for scholarships through the EITC program.
The legislation now goes to the House for consideration. It will need to be referred to committee and considered there before going to the full House for a vote. The indication at this point is that the House does not agree with SB 1 as it is coming to them and will likely amend if they do consider it. This conversation is far from over.
As you may be aware, Governor Corbett released his education reform proposals on October 11th, but nothing has been formally introduced as legislation. That same week, the PA State Education Association also released a proposal calling for investments in early education, professional development programs focused on parental involvement, additional learning time for students, and comprehensive career and technical education – to name just a few. The PA School Boards Association also weighed in with its vision that all children are provided an equitable and excellent education that prepares them for college, career and life. Frankly, that vision is one we can all share and it is the commonalities that we should build upon and use as our impetus to work together to create real reforms. Working together, we can emphasize best practices and determine how best to provide for accountability. We can find innovative programs that have proven results. And we need to continue to invest in our children's education and spend our state resources wisely to provide that every child has opportunities available to them.

LIHEAP Applications Available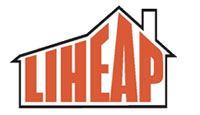 Beginning today, the Pennsylvania Department of Public Welfare is accepting applications for this season's Low-Income Home Energy Assistance Program (LIHEAP). The program helps low-income families pay their heating bills. You can apply and check the status of your application on the state's COMPASS website. You can also pick up an application in my district offices, or download one yourself from DPW's LIHEAP website. Completed paper applications should be returned to the Allegheny County Assistance Office.
Funding for LIHEAP is provided by the federal government and eligibility is based on Federal Poverty Income Guidelines. The income limits this season are as follows:
Household Size:

1
2
3
4
5
6
7
8
9
10


Income Limit:

$16,335
$22,065
$27,795
$33,525
$39,255
$44,985
$50,715
$56,445
$62,175
$67,905
After your application is reviewed, you will receive a notice explaining your eligibility and the amount of assistance you will receive. Payments are generally sent directly to a utility company or fuel dealer and are credited to your account. Crisis grants are also available to those who have an emergency situation and are in jeopardy of losing their heat. Crisis assistance is available 24 hours a day by calling the Allegheny County Department of Human Services at 1-800-851-3838. For additional home heating assistance, you may also want to contact your utility company.

Free Fishing Licenses for Veterans

Last Tuesday, my legislation providing free fishing licenses to veterans who are 50% disabled moved unanimously out of the Game & Fisheries Committee. Senate Bill 1279 (SB 1279) provides that if a veteran is 50% disabled as certified by the United States Department of Veterans Affairs and meets the qualification for a resident fishing license, that fishing license will be free. Currently, only 100% disabled veterans qualify for this license.
This legislation was suggested to me during a conversation that I had with a veteran at the Sharing and Caring event in September. He believed that the qualifications should be changed to allow more veterans to benefit from the program. I agreed with him for two reasons, which is why I introduced the bill. The first is that we should be doing everything that we can to encourage our disabled veterans to get out and enjoy those things that they enjoyed before their injury (or may be just trying now) and should do what we can to make that as easy for them as possible. The second is that this also encourages their friends and families to try fishing, or to fish again if they haven't in a while. Pennsylvania is blessed to have over 54,000 miles of streams and rivers crisscrossing the state. Fishing is just one way that we can bring attention to efforts to protect, conserve and enhance our aquatic resources.
If you are, or know, a veteran who currently qualifies for a free fishing license, you can obtain a license by applying with the Fish & Boat Commission's Online Shop or county treasurer.

Abandoned Personal Property Legislation
Last week, the Senate passed legislation that will set uniform time frames and procedures for the disposition of personal property abandoned when a tenant leaves a rental unit. I am proud to have worked on this legislation with Senator Browne over the past few legislative sessions as we attempted to reach consensus with the stakeholders.
Senate Bill 887 (SB 887) defines the rights and duties of tenants and landlords when personal property is left behind following the termination of the tenant's occupation of the premises. This is important because there is no statewide standard as to what should be done when personal property is left behind. Some landlords hold property for years because of concerns with disposing of the property, while others dispose of property without ever giving the tenant the opportunity to reclaim their belongings. SB 887 requires the landlord to notify the tenant of abandoned personal property. Within 10 days of receiving that notification, the tenant must contact the landlord to declare his or her intention to retrieve the property. If contact is made, the landlord must hold the property for 30 days, but the tenant will be responsible for storage fees. If no contact is made, the landlord may dispose of the property at the end of those 10 days.
The legislation now goes to the House for consideration.

PA Supreme Court Coverage and Updates

There are now more ways you can keep up with the Pennsylvania Supreme Court. The court has created a new Twitter feed to increase online access to its rulings. The site will provide instant notification of the online posting of most Supreme Court information, including orders, new rules, opinions and concurring and dissenting statements. You can sign up to receive alerts from the court's Twitter page by visiting http://twitter.com/SupremeCtofPA.
You can also follow along with cases by watching the Pennsylvania Cable Network (PCN). The non-profit cable network reached an agreement to become the first ever to televise gavel-to-gavel coverage of the state's Supreme Court oral arguments. PCN will air select proceedings in their entirety. Even though this is a first for the state's highest court, PCN has been providing coverage of the state's Superior Court since 1999, and the Commonwealth Court since 2006. For a full PCN schedule and to watch previous coverage online, visit the network's website.
Did You Know…
Did you know the Pennsylvania Supreme Court is the oldest appellate court in the nation, dating back to 1684? The Supreme Court receives about 2,500 civil and criminal appeals each year.



Hollywood Theater's November Schedule is now available!

Ice Skating Season
Ice skating season kicks off November 10th with the opening of the North and South Park ice rinks (weather permitting). They will remain open through mid-March 2012. The Parks Department will offer free and paid skating lessons throughout the season to residents five and older. The ice rinks will be closed on all Mondays, Thanksgiving Day and Christmas Day. For a schedule of operating hours, lesson times, admission fees, and skate rental fees, visit the Allegheny County Parks Department website. Both ice rinks offer gift certificates and are available to rent for special occasions. For more information, call the North Park Ice Rink at 724-935-1280 or the South Park Ice Rink at 412-833-1499.

Scholarship Opportunity for Multicultural Women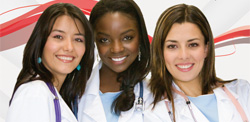 The American Heart Association is offering scholarships to multicultural women interested in pursuing a career in the health care industry. Sixteen females will receive a $2,500 scholarship to assist them in their studies. The deadline to apply is November 30th.
As part of its Go Red For Women awareness campaign, the association hopes to help fill the demand for diverse nursing and medical students and increase cultural competence in health care. According to the Association of American Medical Colleges, only 6.7 percent of African-Americans and 7.5 percent of Hispanics made up the total number of medical school graduates last year. This scholarship opportunity encourages more women to make a direct impact in their communities through health care. To find out more or to complete an application, visit the Go Red scholarship application website.

High School Sports Rundown
The Post Gazette featured the Sto-Rox football team and their quest for the first perfect season in school history. Sto-Rox finished off a perfect regular season on October 28 with a 29-0 win over Cornell. In addition to Sto-Rox, Bishop Canevin and Seton La-Salle also finished the regular season with perfect 9-0 records.
This has been a stellar year as eight teams from the district qualified for the WPIAL football playoffs: Montour – WPIAL Class AAA; Chartiers Valley – WPIAL Class AAA; Seton La-Salle – WPIAL Class AA; Northgate – WPIAL Class A; Sto-Rox – WPIAL Class A; Brentwood – WPIAL Class A; Bishop Canevin – WPIAL Class A; and Cornell – WPIAL Class A. Congratulations to each and every one!
Last, but not least, congratulations to Seton La-Salle running back Kevin Hart, named the Post-Gazette's Male High School Athlete of the Week on October 27.
Boys Soccer Playoff Update
Seton La-Salle defeated Monessen 6-0 in a WPIAL Class A Quarterfinal match on October 27. The Rebels next play on Tuesday, November 1 in the Class A Semifinals against Sewickley Academy.

Girls Volleyball Playoff Update
Baldwin will face Seneca Valley in a WPIAL Class AAA Quarterfinal match on Tuesday, November 1. Montour defeated Indiana 3-2 in a WPIAL Class AA First Round match on October 27. They will face Blackhawk in a Quarterfinal match on Tuesday, November 1. Bishop Canevin defeated Beaver County Christian 3-0 in a WPIAL Class A First Round match on October 27. They will face Greensburg Central Catholic in a Quarterfinal match on Tuesday, November 1.

Boys & Girls Golf State Championships
Congratulations to Baldwin High School's Zach Taylor and Seton La-Salle's Joey Walz on earning spots in the PIAA Boys and Girls Golf State Championships. Taylor tied for 16th at the Boys State Championships held at Heritage Hills Golf Resort in York, PA and was 7th among WPIAL golfers. Walz finished 7th at the Girls State Championships, also held at Heritage Hills Golf Resort, and was 3rd among WPIAL participants.

Week 9 High School Football Highlights
Dillon Buechel threw four touchdown passes in Montour's 48-6 win over Moon. Darren Massey caught two touchdown passes and rushed for a score and Devin Wilson caught two touchdown passes. Julian Durden rushed for 139 yards and a touchdown.
Seton La-Salle finished the regular season 9-0 after a 49-14 win over Keystone Oaks. Kevin Hart rushed for 216 yards and four touchdowns in the win. Luke Brumbaugh threw a touchdown pass and ran for another. Dale Klobachir rushed for 111 yards in the loss for Keystone Oaks.
Sto-Rox capped off a perfect regular season with a 29-0 win over Cornell. Lenny Williams passed for 266 yards and two touchdowns. He also ran for another score. Dontez Ford had 6 receptions for 149 yards.
Baldwin's Dorian Brown rushed for 227 yards and a touchdown in a 17-14 loss to Bethel Park.
Josh Vickless ran for 235 yards and five touchdowns in Brentwood's 41-21 win over Carlynton. Chris Shortley connected with Spencer Hubsch on a 41-yard touchdown pass. Nick Lang rushed for two scores and finished with 143 yards for Carlynton.
Northgate's Jon Girvin passed for 285 yards and three touchdowns in a 28-20 loss to Avonworth. Jake Abernethy caught two touchdown passes and Rob Jones caught one.
Bishop Canevin finished the regular season 9-0 after a 19-0 win over North Catholic. Casey McCaffrey rushed for 126 yards and two scores and Kevin Mechas threw a 52-yard touchdown pass to Bobby Gustine.
(From the Pittsburgh Post-Gazette)
For anyone interested in supporting their local teams in person, here is a schedule for the first week of playoff action:
WPIAL Class AAA First Round
Chartiers Valley @ Montour, 7:30 p.m. – Friday
WPIAL Class AA First Round
East Allegheny vs. Seton La-Salle, 7:30 p.m. – Friday (Chartiers Valley)
WPIAL Class A First Round
Cornell @ Clairton, 7:30 p.m. – Friday
Northgate @ Rochester, 7:30 p.m. – Friday
Frazier @ Sto-Rox, 7:30 p.m. – Friday
Western Beaver @ Brentwood, 7:30 p.m.
Chartiers-Houston vs. Bishop Canevin, 7:30 p.m. – Friday (Keystone Oaks)

In Next Week's Edition…
…I will be including information to make sure you're prepared for Election Day, including links to the polling place locator, information on provisional ballots, required voter identification, how to make a complaint and links to watch the results come in. Can't wait until next week? Drop me an e-mail now with the information that you're looking for and I'll get it to you!

Fontana Fact
One of Allegheny County's more unique municipalities, the Borough of Pennsbury Village, is also one of its newer municipalities. Pennsbury Village, which is a condominium municipality, separated from Robinson Township in 1977 so that local residents could govern themselves more effectively. The borough officially became the 130th municipality in the county.

Offices of State Senator Wayne D. Fontana