The Wayback Machine - https://www.senatorfontana.com/enews/2011_4_29_President.htm

Bring the President to CAPA!
Today is the last day that you can help bring President Obama to Pittsburgh's School for the Creative and Performing Arts (CAPA) as their commencement speaker. CAPA is one of six schools from across the country selected for the Race to the Top Commencement Challenge. Each of the six schools created a 3-minute video about how their school uniquely prepares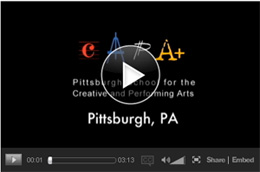 students for college. All of the videos are posted on the White House's website where viewers can rate them through 11:59 p.m. today! President Obama will view the top rates videos and will then choose the winning school himself.
Visit http://www.whitehouse.gov/Commencement to view the videos from the schools – and rate each school's video on a scale of 1-5 (5 being the best). It will just take a few minutes of your time – and could result in bringing the President to CAPA for a commencement speech that the Class of 2011 will never forget. Won't you help them today? Remember – you must vote by 11:59 p.m. TONIGHT!!

Offices of State Senator Wayne D. Fontana