Senator Fontana presents David Sanchez Guevara, the Mayor-Elect of Naucalpan, Mexico with a Senate Certificate of Appreciation during the Mayor-Elect's visit to Pittsburgh on October 30th. Also pictured is Allegheny County Executive Rich Fitzgerald. The Mayor-Elect and a delegation from Naucalpan visited Pittsburgh and along with the Pittsburgh Metropolitan Area Hispanic Chamber of Commerce spoke with local leaders on economic development and partnership opportunities between the two regions.

Today is Election Day

Polls are open today from 7 a.m. until 8 p.m. all across the Commonwealth. In addition to the Presidential election, voters will also have the chance to weigh in on a United States Senate race, a congressional race, a state representative race, and races for statewide Attorney General, Auditor General and Treasurer.
In Allegheny County, the Elections Division is available to answer any questions you may have about your polling place, provisional ballots, or how to register a complaint. If you're unsure of your polling place, you can visit the polling place locator on Allegheny County's website and simply enter your address.

Any registered voter who wishes to file a complaint about alleged election law violations can do so online by visiting www.votespa.com and clicking on the "Election Complaints" tab. The voter will be asked to enter their first and last name, address, county of residence, and date of birth, to ensure they are a registered voter. Once submitted these complaint forms will be directed to the county election board for the county in which the voter making the complaint resides. Written statements of complaint are available at all polling places and the Allegheny County Board of Elections. You may also call 1-877-VOTES-PA (1-877-868-3772) to obtain a complaint statement.

Offices Closed
All Senate offices will be closed today, November 6th, for Election Day. Senate offices will also be closed on Monday, November 12th in observance of Veteran's Day.

Honoring Our Veterans
As Veteran's Day approaches, I'd like to acknowledge and thank our military men and women for their service to our country and our families. The commitment of these brave individuals is one for which we should all be grateful. As your state Senator, I will continue working to ensure that active members of the military as well as our veterans and their families receive the necessary opportunities in order to improve their lives upon returning home.

Legislation Supporting Veterans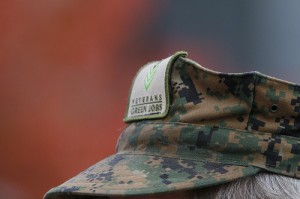 There were several pieces of legislation relating to veterans which were enacted during the final days of the 2011-2012 legislative session that I proudly supported:
Act 176 (House Bill 2428) offers a special designation on Pennsylvania driver's licenses or PennDOT identification cards for veterans who served in any branch of the United States Armed Forces. This includes reserve units, the National Guard, and those who were discharged or released from such service under conditions other than dishonorable. The designation on their ID will grant veterans an easier time in proving their military status to access such things as benefits or for a discount offered to veterans at many stores throughout the state. There is no additional cost to the veteran for the special designation mark and PennDOT will begin to implement the program in 12 to 18 months.
Act 185 (Senate Bill 623), which I co-sponsored, will guarantee that Pennsylvania gives our veterans consideration for contracting opportunities with the state government. Under this act, our state will set annual goals for contracting with small businesses owned by veterans. The PA Department of General Services will also provide training to help veteran-owned businesses learn how to apply for state contracts. This will make veteran-owned businesses more aware of business opportunities that are available to them within the Commonwealth. Lists of veteran-owned businesses will also be created by the department to encourage participation with these businesses. This legislation is not only veteran-friendly, but will foster job creation and development within our Commonwealth.
Act 189 (Senate Bill 1255), which I co-sponsored, creates the Uniform Military and Overseas Voters Act (UMOVA) which simplifies and provides uniformity to the registration and absentee ballot process for military voters and overseas civilian voters for all elections within Pennsylvania. Additionally, this act permits those voters to provide their county election board with their email address so they can communicate electronically for voting purposes.
Act 194 (Senate Bill 1531), which I co-sponsored, creates the Pennsylvania Veterans Trust Fund to supplement state appropriations for veterans programs and support new partnerships with charities and veterans' service organizations. A voluntary check-off mechanism on driver's license renewals and vehicle registrations is created under this act so motorists can donate to the fund. Furthermore, this act creates a new "Honoring our Veterans" registration plate for both veterans and motorists who wish to honor veterans. This fund will enhance programs, services and benefits for Pennsylvania's one million veterans.

Veterans Benefits and Services in Pennsylvania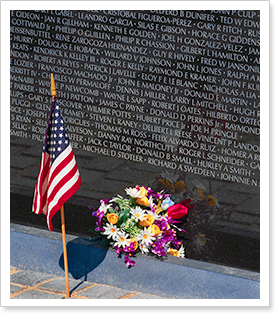 There are a wide range of benefits and services available to qualified veterans and their families offered through the Pennsylvania Department of Military and Veterans Affairs.
Some of the programs offered by the DMVA include the following:
Disabled Veterans' Real Estate Tax Exemption – This program provides a real estate tax exemption for any honorably discharged veteran who is 100% disabled, a resident of the Commonwealth and has a financial need.

Veterans Emergency Assistance – This program provides temporary financial aid in an emergency to veterans and their beneficiaries who reside in Pennsylvania for the necessities of life (food, shelter, fuel, clothing and medical expenses).

Educational Gratuity Program – This program provides financial assistance to children of honorably discharged veterans who have service-connected disabilities and served during a period of war or armed conflict or children of veterans who die or died in service during a period of war or armed conflict.
For more details on these and other programs available, please go to www.dmva.state.pa.us/

Contracting Opportunities for Veteran-Owned Small Businesses

There was recently an expansion of the Small Diverse Business Program – formerly the Small Disadvantaged Business Program­– to include small veteran-owned businesses. The Small Diverse Business Program encourages and ensures open and equitable contracting practices are used by prime contractors in soliciting and contracting with small diverse businesses, and will now afford small veteran-owned businesses the same opportunities as their small minority- and women-owned counterparts.
According to the Department of Military and Veterans Affairs and the Department of Labor and Industry, many servicemen and women returning from duty start their own businesses. By including small veteran-owned businesses in the Small Diverse Business Program, the state can now directly assist these businesses on the path to success by encouraging prime contractors to identify, solicit and subcontract with them, thus increasing their opportunities to participate in state contracting.
For information on the Small Diverse Business Program, interested parties may contact the Department of General Services' Bureau of Small Business Opportunities at 717-783-3119.

Honoring a Hometown Hero
| | |
| --- | --- |
| | |
| | |
| Lt. Neal Schubert, pictured left, receives the Bronze Star | Lt. Schubert with his family upon returning home. |
I recently had the pleasure of honoring Lt. Neal Schubert with a Senate citation recognizing his outstanding service in the United States Army. Lt. Schubert was recently bestowed the high honor as a recipient of the Bronze Star and the Combat Infantryman Badge for heroism in combat. A graduate of Central Catholic High School and the University of Pittsburgh, Lt. Schubert is a member of the 82nd Airborne Division, 4th Brigade Combat Team of the United States Army. Throughout his career, as is evident by this prestigious recognition, he has steadfastly carried out his many responsibilities with remarkable knowledge and ability.

City's Veteran's Day Parade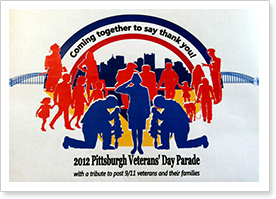 The city of Pittsburgh's 93rd Annual Veteran's Day Parade will take place on Saturday, November 10th beginning at 10:30 a.m. The Federation of War Veterans Society sponsors the annual parade which is one of the largest in the country. This year's parade is being dedicated as a tribute to post-9/11 veterans. The parade also has a new route this year, which begins at Liberty Avenue and Grant Street and proceeds down Liberty Avenue, before turning left onto Stanwix Street and then right onto the Boulevard of the Allies where a reviewing stand will be situated. For more information on the parade or to donate, please visit the parade's Facebook page, pittsburghveteransdayparade.
Did You Know…
Did you know the United States Marine Corps is celebrating their 237th birthday on November 10th? Happy Birthday to the Marines!

Honoring Vietnam Veterans
The Vietnam Veterans of Western Pennsylvania will be marking the 25th Anniversary of the Dedication of the Pittsburgh/Allegheny County Vietnam Veterans Monument with a special ceremony on November 10th at 2 p.m. The ceremony will take place at the Vietnam Veterans Monument on North Shore Drive, along the Allegheny River. As part of the ceremony, Johnny Angel and the Halo's will sing the National Anthem. All veterans, their families and veterans' supporters are invited to attend. For more information please contact T.J. McGarvey at 412-835-2471.

Pitt Students Honor Veterans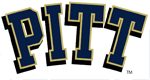 On Monday, November 12th, students at the University of Pittsburgh and community volunteers will honor American servicemen and women with the Remembrance Day National Roll Call. Similar events will take place at other colleges and universities across the nation. Pitt's National Roll Call event will feature participants reading the names of those services members who have died in service to the nation in operations in Iraq and Afghanistan. The ceremony is being held beginning at 9 a.m. in the Lower Lounge of the William Pitt Union on Pitt's campus.
The Remembrance Day National Roll Call is sponsored nationally by the Veterans Knowledge Community of NASPA Student Affairs Administrators in Higher Education. NASPA is a 12,000-member association for the advancement, health, and sustainability of the student affairs professionals. The Veterans Knowledge Community has a mission to advocate for best practices for student veterans.
For more information on Pitt's National Roll Call event, please contact their Office of Veterans Services at 412-624-3213.

Businesses Supporting Veterans
There are a large number of vendors, locally and across the country that offer a "thank you" to those who have served. Visit Allegheny County's website for a complete list of businesses offering free and discounted items for veterans on Veteran's Day.

High School Sports Update
The first round of the W.P.I.A.L football playoffs began on Friday. The following is a quick recap of how teams from the district fared.
In Class AAA, Montour advanced to the quarterfinals with a 27-6 win over Trinity. Cole Macek rushed for two touchdowns. Ryan Mihelcic scored on a 6-yard touchdown run and hooked up with Devin Wilson on a 12-yard touchdown pass. Wilson caught six passes for 80 yards in the win. Montour will face West Allegheny at Chartiers Valley in the quarterfinals on Friday night, looking to avenge their only loss of the season.
In Class AA, Seton-La Salle advanced to the quarterfinals after defeating Greensburg Central Catholic 28-10. Trailing 7-0, Seton-La Salle got on the board after Scott Orndoff returned an interception 29 yards for a touchdown. Luke Brumbaugh and Nick Sywyj rushed for scores giving the Rebels a 21-7 lead. Tom Rizza closed out the scoring with a touchdown run in the 3rd quarter. Sywyj and Rizza each rushed for over a 100 yards for Seton-La Salle in the win. Seton-La Salle faces unbeaten Washington at Canon-McMillan in the quarterfinals on Friday night.
In Class A, Sto-Rox defeated Carmichaels 40-7 to advance to the quarterfinals. Lenny Williams threw three touchdown passes and rushed for two scores in the win. Javelle Kirkland caught two touchdown passes and Ben Shackleford caught one. Brendan Blair also rushed for a score. Sto-Rox will face Union at Mars in the quarterfinals on Friday night.
Also in Class A, Justin Vickless rushed for three scores in Brentwood's 34-6 win over Springdale. Vickless rushed for 142 yards in the win. Chris Shortley threw touchdown passes to Michel Andrews and Brian Jowers. Brentwood faces unbeaten Clairton in the quarterfinals on Friday at Belle Vernon.
Bishop Canevin ended another strong season with a 21-0 loss to North Catholic in a first round Class A playoff game. Bishop Canevin finished the season with a 6-4 record. Congratulations to Bishop Canevin on another great season and best of luck to the all the remaining teams!

Cross Country Stars
Congratulations to Caroline DeFrank, a junior at Bishop Canevin, who medaled in the Girls Class A PIAA Cross Country Championships in Hershey on Saturday. Caroline finished 18th with a time of 20:31. Congratulations also to Ryan Cieslak, a senior at Montour, who finished 47th out of 228 runners in the Boys Class AA Championships. Ryan finished with a time of 17:24.

Fontana Fact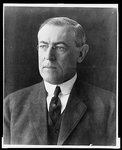 In November 1919, President Wilson proclaimed November 11th as the first commemoration of Armistice Day. In 1938, the 11th of November became a legal holiday known as "Armistice Day." Armistice Day was primarily a day set aside to honor veterans of World War I. In 1954, after World War II had required the greatest mobilization of soldiers, sailors, Marines and airmen in the Nation's history and after American forces had fought aggression in Korea, the 83rd Congress, at the urging of the veterans service organizations, amended the Act of 1938 by striking out the word "Armistice" and inserting in its place the word "Veterans." With the approval of this legislation on June 1, 1954, November 11th became a day to honor American veterans of all wars. This year, because November 11th falls on a Sunday, Monday, November 12th is also recognized as a federal holiday.

Offices of State Senator Wayne D. Fontana
Brookline District
932 Brookline Blvd
Pittsburgh, PA 15226
Phone: 412-344-2551
Fax: 412-344-3400
Harrisburg
543 Main Capitol
Box 203042
Harrisburg, PA 17120
Phone: 717-787-5300
Fax: 717-772-5484
Kennedy Township
Kenmawr Plz
524 Pine Hollow Rd
Kennedy Twp, PA 15136
Phone: 412-331-1208
Fax: 412-331-2079
Beechview Satellite
1660 Broadway Ave.
Pittsburgh, PA 15216
Phone: 412-343-2080
Fax: 412-343-2418