Expanding Film Tax Credits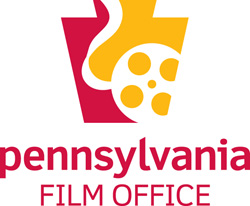 In the past, I have discussed the benefits the Pennsylvania film tax credit has brought to our state, including the more than 16,300 direct jobs and over $739 million in wages. As the Administration starts to draft a proposed 2013-14 budget in the coming months, now is the time to consider increasing the Pennsylvania film tax credit so that this very successful program can continue providing financial perks to companies to come to our state and invest in our economy.
Currently, the film tax credit offers directors and producers who film 60 percent of their production within Pennsylvania a 25 percent credit in taxes. For this fiscal year, $60 million is available and has helped fund eight featured films, one documentary, eight television episodes, two television series and one television pilot. However, many film companies express that the credit goes too quickly and many smaller film companies never get a slice of the pie. In fact, Pennsylvania often has to turn potential offers down because of the lack of funding for this program.
The Pennsylvania Film Office has recently said that Pennsylvania could host more productions in the Commonwealth if lawmakers made an increased, multiyear commitment to the tax credit program and have suggested the cap be set between $100 and $150 million for the upcoming fiscal year.
One of the stated reasons for a multiyear commitment is because television series are planned for several seasons and producers need assurance that a tax credit will be available for several years after they start shooting at a location. Furthermore, numerous surrounding states offer a film tax credit for multiple years with a much larger cap than what Pennsylvania is offering.
The film tax credit has a solid track record for returning the investment to our state and that is why I think we should explore an increase for the program. In order to continue competition with surrounding states, Pennsylvania must keep our tax credit offer attractive as well.

Natural Gas Vehicle Grant Program

On December 1st, the PA Department of Environmental Protection began accepting applications for the Natural Gas Vehicle Grant Program. This program will provide up to $20 million over the next three years to help pay for the incremental purchase and conversion costs of heavy-duty natural gas vehicles.
In the first year, $10 million in grants will be available and $5 million of that total is allocated for local transportation organizations, including non-profit agencies providing public transportation services and public transportation, port and redevelopment authorities. Non-profit organizations, for-profit companies, local transportation organizations, state-owned or state-related universities, commonwealth or municipal authorities and the PA Turnpike Commission will be eligible to apply for the remaining amount.
In the second year, an additional $7.5 million in funding will be available with $2.5 million being available in the third year.
Eligible vehicles must weigh 14,000 pounds or more and be fueled with compressed natural gas or liquefied natural gas. Bi-fuel vehicles are also eligible.
This year, grant applications are due February 1st and grants will be awarded in late March. For more information about the program and to complete the online application, please visit the Natural Gas Vehicle Grant Program's page on DEP's website.

Winter Driving Safety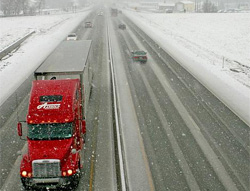 As the winter and holiday driving season is upon us, please make sure you are prepared for the potential of winter weather that can affect roadways. The PA Department of Transportation (PennDOT) has established a website, www.511PA.com that provides travelers with reliable and current traffic and weather information, including traffic delay warnings, average traffic speeds on urban interstates, access to more than 670 traffic cameras and weather forecasts. 511PA also provides color-coded winter road conditions for all interstates. You may also access 511PA by calling 511.
PennDOT also reminds drivers that winter weather can bring unexpected conditions and encourages drivers to remain safe by preparing vehicles for the snow and ice with the following tips:
Wear your seat belt and reduce your speed, if conditions warrant
Ensure battery, lights, emergency flashers and wiper blades work properly
Check and maintain fluids and ensure your gas tank is full before traveling
Make sure your tires are properly inflated and have adequate tread
Prepare an emergency kit containing a cell phone and car charger, first-aid supplies, small shovel, heavy blanket, gloves, salt or sand, flashlight, water and non-perishable food
Use extra caution on bridges and ramps, and beware of black ice.
For more information on PennDOT's winter preparations and additional winter-driving resources for motorists, please visit the department's "Ready for Winter" website at www.dot.state.pa.us/winter.
Did You Know…
Did you know PennDOT used 450,000 tons of salt on nearly 40,000 miles of state roadways last winter? Over the last five winters, PennDOT has used an average of 957,000 tons of salt on state roadways each year.

Small Business Outreach Day

The final Small Business Development Center (SBDC) Outreach Day of 2012 is scheduled for Thursday, December 6th. This is a free service that allows entrepreneurs to receive help on improving an existing business or starting a new business. SBDC Client Services Liaison John Dobransky will once again be at my Kennedy Township Office (Kenmawr Plaza) to provide assistance between the hours of 10 a.m. and 4 p.m. You may schedule an appointment with John by calling 412-624-2290. Appointments are not required but are encouraged. New and returning clients are welcome.

New License Plates Available for Veterans and Active Duty Military

PennDOT has made available a new series of license plates designed to honor veterans and active duty members of the Armed Forces who have received medals. The new plates display the Distinguished Service Cross, Distinguished Flying Cross, Navy Cross, Air Force Cross, Silver Star, Bronze Star for Valor and the Bronze Star. Specialty plates honoring individuals who served in the military and in major conflicts also are available.
For more information on obtaining a specialty plate, please visit the "Military License Plate" page on the PennDOT website or click here. Applications must be requested through the approved organization's local representative.

Governor's Residence Open House & Tour Schedule

If you're going to be in Central Pennsylvania this holiday season or passing through the area, you should consider taking the opportunity to visit the Governor's residence and tour the Capitol in Harrisburg. On Sunday, December 9th the Governor's residence, located at 2035 North Front Street, will be open to the public for a Holiday Open House between the hours of 1 – 6 p.m. The Governor's residence will also be open to the public on December 4th, 5th, 10th, 11th, and 12th between the hours of noon – 2 p.m. for holiday tours. For tour information, please call 717-772-9130.
Additionally, the Capitol is open to the public all year, except New Year's Day, Easter, Thanksgiving, and Christmas. Guided tours are conducted seven days a week. For more information on Capitol tours or to schedule a tour, please call 1-800-868-7672.

Local Police Collecting Toys

Police departments in Kennedy Township and Carnegie Borough are collecting toys as part of the U.S. Marine Corps Reserve Toys for Tots program. The Toys for Tots program collects new, unwrapped toys as Christmas gifts and distributes them to less fortunate children.
The Kennedy Township Police Department will be collecting Toys for Tots until December 10th. New, unwrapped toys can be dropped off at the police station at 340 Forest Grove Road from 7:30 a.m. until 11:30 p.m. seven days a week.
The Carnegie Borough Police Department will be collecting toys through mid-December. Toys can be delivered to the Borough Building at One Veterans Way from 8 a.m. – 4 p.m. Monday through Friday.
You may visit the Toys for Tots website at www.toysfortots.org to make monetary contributions, locate additional drop off locations or to request a toy for a child in need.

Carnegie Light Up Night
Carnegie Borough is hosting their annual Light Up Night celebration on Friday, December 7th at 6:30 p.m. Santa will be in attendance at the annual tree lighting event and hot chocolate, coffee and cookies will be served to attendees. The event will be held at the PNC Bank parking lot at 2 West Main Street. For additional information on Carnegie's Light Up Night please call 412-276-1414.

From Slavery to Freedom at Heinz History Center

The Heinz History Center opened its newest exhibit on December 1st, From Slavery to Freedom, chronicling more than 200 years of African American history. The 3,500-square-foot exhibit highlights the history of abolitionism, the Underground Railroad, and the impact of 19th century activism on the modern quest for civil and human rights in western Pennsylvania.
From Slavery to Freedom features 57 manumission, indenture, and freedom papers recently discovered by the Allegheny County Recorder of Deeds office, along with an interactive experience that replicates the hold of a slave ship, a life-sized figure of abolitionist Martin R. Delany, touch-screen interactive that bring to life Pittsburgh-area safe houses, and a variety of artifacts, including a gourd fiddle on loan from the Smithsonian Institution.
For more information on this new exhibit, click here. You may also contact Samuel W. Black, director of the African American Program at the History Center, at 412-454-6391 or swblack@heinzhistorycenter.org.

Fontana Fact
The Skating Rink at PPG Place opened in mid-November and will remain open through early March. The rink, which opened in 2001, has 10,816 square feet of ice surface which is larger than the 7,198 square feet of ice available at the ice skating rink at New York City's Rockefeller Center.

Offices of State Senator Wayne D. Fontana
Brookline District
932 Brookline Blvd
Pittsburgh, PA 15226
Phone: 412-344-2551
Fax: 412-344-3400
Harrisburg
543 Main Capitol
Box 203042
Harrisburg, PA 17120
Phone: 717-787-5300
Fax: 717-772-5484
Kennedy Township
Kenmawr Plz
524 Pine Hollow Rd
Kennedy Twp, PA 15136
Phone: 412-331-1208
Fax: 412-331-2079
Beechview Satellite
1660 Broadway Ave.
Pittsburgh, PA 15216
Phone: 412-343-2080
Fax: 412-343-2418