Deceitful Basic Education Cuts
During the Gov. Ed Rendell administration, education funding was increased to over $3 billion to make up for adequacy gaps. A "costing out" study was performed during his tenure that showed Pennsylvania must allocate additional funding per pupil to poorer schools to even out student learning statewide. However, when Gov. Tom Corbett took office in 2011, much of this funding was reversed or eliminated completely. Our state has taken great strides backwards when it comes to education funding.
The Governor's proposed education budget for the 2012-13 fiscal year takes school districts back to 2008-09 funding levels, but does not recognize that school district expenses have increased drastically during these hard economic times. In addition, the budget fails to recognize the elimination of several important categorical funding streams that have been phased out since Gov. Corbett took office. Overall, school districts will receive around $351 million less in 2012-13 than they received in 2008-09.
Many school districts have had to dip into their reserves to make ends meet and these reserves no longer exist to make up for another round of cuts. The Governor's school funding plan will force local tax increases, since communities and municipalities will have no other funding options. This will result in a continued increase in class size and additional devastating cuts and lay-offs.
To add insult to injury, the Governor has tried to sell the proposed education budget as an increase in funding. However, a closer look at the numbers suggest otherwise. In Pennsylvania's 2011-12 budget, the Governor declined to replace federal stimulus funds, which the Obama administration had given states in 2009 and 2010. As of result of these actions, almost $900 million was eliminated for education funding in 2011-12 and will not be restored again in his proposed 2012-13 budget.
Children are the key to our future and we need to do everything in our power to help students excel. The devastating cuts that our schools faced in last year's budget process had unfair consequences. Students' ability to learn should not be what is sacrificed in these budget battles and that was one of the main reasons I voted against last year's budget, which decreased funding for public education for the 2011-2012 school year.
Furthermore, this issue really hits home for me because I have a school in my district on the edge of insolvency. Sto-Rox is considered both academically and fiscally distressed and every penny taken away from their funding forces them closer to shutting their doors for good. We cannot sit back any longer and turn a blind eye to our students needs.
Please be reassured that I will continue to be a voice by supporting legislation that restores funding to schools during this upcoming fiscal year. We cannot continue to let the Governor's agenda of investing in prison funding over schools be a priority in Pennsylvania. Let's stand up to this Administration and let him know that education funding cuts once were already too many.

Assessment Information
The deadline for property owners in the city of Pittsburgh to request an informal review of their 2013 court-ordered reassessments has passed. Property owners in the city of Pittsburgh have until April 2nd to file for a formal appeal. The April 2nd deadline applies for appeals of both 2012 assessments and 2013 reassessments. You can click on one of these two links to download an appeal form or visit the Property Assessment Information page on the County's website:
2012 Assessment Appeal Form
2013 Reassessment Appeal Form
Property owners in the following suburban neighborhoods should have received notice by mail of their reassessed values. Property owners in these neighborhoods have until March 7th to request an informal review of their 2013 reassessed values and have until April 2nd to file for a formal appeal of both 2012 and 2013 values. You can schedule an informal review online by visiting the County's website or by calling 412-350-4600 between the hours of 8:30 a.m. and 6:30 p.m.
Baldwin Township
Brentwood Borough
Carnegie Borough
Castle Shannon Borough
Crafton Borough
Dormont Borough
Green Tree Borough
Heidelberg Borough
Rosslyn Farms Borough
Scott Township
Property owners in the following neighborhoods should receive notices of their reassessments shortly after March 2nd. The following neighborhoods have until April 2nd to file for a formal appeal of both 2012 and 2013 values. A deadline for informal appeals for property owners in the neighborhoods below has not been set.
Bellevue Borough
Coraopolis Borough
Ingram Borough
Kennedy Township
McKees Rocks Borough
Neville Township
Borough of Pennsbury Village
Robinson Township
Stowe Township
Thornburg Borough
If you do not see your municipality among either of the two groups listed above, the County's website has a complete listing, by municipality, of when property owners should receive their assessment notices.
For more information on assessments please visit the County's Property Assessment Information Page on their website. This page is available by visiting www.alleghenycounty.us and clicking on the Property Assessment Information link on the home page. Information on both 2012 and 2013 property values, updated building information, images, and comparables can all be found on this page. There are also links to schedule informal appeals and download appeals forms. The County has also provided a document providing tips to property owners that schedule formal appeals. You can also visit or call one of my district offices for any assistance in obtaining forms.

PA Military Families Emergency Assistance Grants
The Pennsylvania Military Family Relief Assistance Program (MFRAP) provides financial assistance, in the form of grants, to eligible Pennsylvania service members and their eligible family members. Eligible members must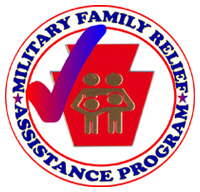 have a direct and immediate financial need as a result of military service. The amount of a grant is based on documented financial need up to a maximum of $3,500.
The program applies to Pennsylvania residents that are serving on active duty for 30 or more consecutive days with the Army, Army Reserve, Navy, Navy Reserve, Air Force, Air Force Reserve, Marine Corps, Marine Corps Reserve, Coast Guard, Coast Guard Reserve, or the Pennsylvania Army or Air National Guard. All members of the armed forces who were discharged for medical reasons are also eligible to apply for assistance for up to two years after a medical discharge. Reserve component service members (including PA National Guard) and their families may be eligible for a grant for a period of up to one year after release from a qualifying tour of active duty. The program also applies to certain family members of eligible service members who are Pennsylvania residents.
Applications for assistance will be reviewed by the PA MFRAP Fund Committee. To learn more about this program and to print an application, please visit the Department of Military & Veterans Affairs website.

Upcoming Job Fair for Veterans
The 2012 Hiring Our Heroes Job Fair is being held on March 9th from 9 a.m. to noon at the Heinz History Center. Veteran job seekers, active duty members, Guard and Reserve members and eligible spouses are encouraged to attend. Job seekers and employers are strongly encouraged to pre-register for free at www.HoH.GreatJob.net.
This hiring event is being produced by the U.S. Chamber of Commerce, the Allegheny Conference on Community Development, Greater Pittsburgh Chamber of Commerce, Department of Labor Veterans Employment and Training Services, PA Committee of the Employer Support of the Guard and Reserve, Veterans Leadership Program of Western PA, PA Department of Military and Veterans Affairs, NBC News and other local chambers of commerce. If you need assistance registering, please email hiringourheroes@uschamber.com.
Did You Know…
In its first 10 months, Hiring Our Heroes hosted 94 hiring fairs in 44 states and the
District of Columbia, connecting more than 88,000 veterans and military spouses with
4,500 different employers. More than 8,000 have gotten jobs.


PA American Water Student Art Contest

Pennsylvania American Water is accepting entries for their 10th Annual "Protect Our Watersheds" Art Contest. All students in grades 4-6 in schools served by Pennsylvania American Water and individual students living in the company's service area are eligible to compete. The contest encourages students to draw on their artistic talents to convey the importance of protecting Pennsylvania's watersheds and water resources. First, second and third place winners will be selected in both western and eastern Pennsylvania and will receive gift cards to Barnes & Noble. The overall grand prize winner will have his or her artwork featured on "Bloomer" cards distributed by Pennsylvania American Water. Bloomer cards are seed-filled packets that when planted and tended, produce a variety of wildflowers. All entrants will receive a Watershed Champion certificate.
The deadline for students to submit artwork is March 30th. Contest guidelines and entry forms are available at the Pennsylvania American water website.

"A Journey to Discovery" at Heinz History Center
Dr. Deborah Abbott, a noted genealogist, will be presenting a workshop on some of the finer points of African American genealogical research at the Heinz History Center on Saturday, February 25th at 1 p.m.



During her presentation, titled "A Journey of Discovery," Dr. Abbott will trace the ancestry of an African American family from Ohio and Illinois back to their roots in Kentucky and provide insight on her genealogical methods. Dr. Abbott will demonstrate the various techniques and resources that help to aid anyone who is tracing an ancestor with limited facts and information, particularly ancestors who were enslaved and emancipated. Dr. Abbott is a recently retired professor at Cuyahoga Community College in Cleveland and past president of the African American Genealogical Society in Cleveland. She is a member of the National Genealogical Society, Federation of Genealogical Societies, the Association of Professional Genealogists, and the Genealogical Speakers Guild.

"A Journey of Discovery" is co-sponsored by the Afro-American Historical & Genealogical Society of Pittsburgh and the Senator John Heinz History Center. The program is supported by the U.S. Department of Education and is one of the feature programs of the History Center's upcoming exhibition, From Slavery to Freedom: Pittsburgh and the Underground Railroad, which will open in November. For more information on this, and other events at the Heinz History Center, please visit their website.

High School Sports Update
The WPIAL and City League basketball playoffs are underway and I would like to congratulate the boys and girls teams from the district that qualified this year.
On the boys' side, three teams from the district won their respective Section Championship and advanced to the playoffs. Keystone Oaks finished the regular season with a record of 20-2 and are the champions of Section 3 in Class AAA. Montour won Section 5 in Class AAA and finished with an overall mark of 17-3 while Sto-Rox ended the regular season with a record of 20-2 and won Section 5 in Class AA. All three teams earned first round byes in the playoffs. Northgate (12-10), Seton La-Salle (14-8), Brentwood (12-10) and Cornell (16-5) also qualified for the playoffs in their respective classifications. In the City League, Brashear qualified for the playoffs and advanced to the City League Semifinals after defeating Carrick in a quarterfinal game on February 16th.
On the girls' side, Seton La-Salle finished the regular season a perfect 21-0, winning Section 5 in Class AA while Chartiers Valley won Section 5 in Class AAA with a mark of 20-2. Baldwin (15-6), Montour (9-13), Keystone Oaks (16-6), Bishop Canevin (18-4) and Cornell (11-11) all qualified for the playoffs in their respective classifications. In the City League, both Langley and Brashear qualified for the playoffs and met in a City League quarterfinal game on February 16th. Brashear advanced to the City League Semifinals with a 42-40 win.
The boys and girls WPIAL Championships will be played on March 2nd and 3rd at the A.J. Palumbo Center on the campus of Duquesne University. Best of luck to all the teams in the playoffs!

Fontana Fact
The former Bell Telephone Company of Pennsylvania Western Headquarters Building was recently placed in the National Register of Historic Places. The building, located at the corner of Stanwix Street and Boulevard of the Allies, was constructed in 1956 to consolidate Bell Telephone's 1,500 employees into one location.

Offices of State Senator Wayne D. Fontana