Senator Fontana questions Transportation Secretary Barry J. Schoch at a
Senate Appropriations Committee budget hearing on February 23rd.


Assisting Homeowners
The housing industry is one of particular importance and interest to me because I am a real estate sales associate and broker by trade. Although I have put this profession to the side while I serve my constituents in the state Senate, I participate in continuing education for real estate licensing and bi-yearly education requirements to retain my broker's license.
When the housing market crashed a few years ago, I was appalled to learn that mortgage lenders were engaging in deceptive lending practices on a massive scale. Fortunately, the country is working to remedy the lending crisis, which has had a pervasive impact on Americans.
Earlier this month, the attorneys general of 49 states and the federal government reached a $25 billion agreement with five of the nation's biggest lenders – Ally Financial, JPMorgan Chase, Wells Fargo, Citigroup, and Bank of America – to end mortgage-servicing and home-foreclosure abuses stemming from robo-signing practices. Robo-signing refers to people signing documents and swearing to their accuracy without verifying any of the information.
Pennsylvania's share of the settlement totals $266 million which will be divided up and given to eligible citizens in our state for such things as loan modifications, refinancing of mortgages and direct relief through cash payments. The remaining money, $69 million, is allocated for direct payments to Pennsylvania for local foreclosure initiatives.
Being Minority Chair of the Senate Community and Economic Development Committee, I reached out to my fellow Democratic Senators and asked them to join me in sending a letter to Pennsylvania Attorney General Linda Kelly asking her to earmark the $69 million to fund a state program to prevent foreclosures.
The Homeowners Emergency Mortgage Assistance Program (HEMAP) provides loans to cover mortgage payments for homeowners who are in default for at least two months. Homeowners apply through state-approved nonprofit housing counselors, and they can obtain assistance on payments for up to two years. Loan approvals are based on whether borrowers are likely to be employed in the future and can pay off the loans with interest.
HEMAP was created in 1983 with the urging of faith-based organizations, civic leaders and union workers to assist families in possible home foreclosures resulting from a recession and the collapse of the steel industry. Since its inception, 46,000 Pennsylvania homeowners — including 10,800 from the Pittsburgh region — have used this assistance program. It is estimated that HEMAP prevented between 6,100 and 8,800 foreclosures in our state from 2008-2010 alone. Furthermore, a report by The Reinvestment Fund released this month showed that the state investment of $38 million saved taxpayers, neighbors, communities and financial services institutions $481 million.
The Homeowners Emergency Mortgage Assistance Program is supported by state government, however, became a victim of state budget cuts and was closed down on July 1, 2011. Currently, there remains no allocation for this program in Governor Corbett's proposed 2012-13 budget. Because HEMAP is already law, the program could be re-started almost immediately, delivering additional resources to families in danger of losing their homes and communities struggling with the effects of the difficult economic times.
We are already seeing the repercussions of losing HEMAP. At a time when most U.S. housing foreclosures are decreasing, Pennsylvania saw a nearly 24 percent increase during January 2012. One in every 1,219 houses in our state was in foreclosure during that month. Allegheny County has the second largest number of foreclosure filings in January in the state, with 744 filings.
An increase in foreclosures in Pennsylvania trickles down to individuals who are trying to buy and sell their homes. This level is significant enough to raise the inventory of homes available for sale, which essentially draws potential buyers away from the construction of new homes, resulting in a decrease of jobs available in the construction industry and home building business. In addition, these high levels create a negative atmosphere that suppresses consumer confidence.
At a time when services and budgets are being reduced or eliminated completely and unemployment still remains an issue, people need these assistance programs that will allow them to hold onto their homes while the economy recovers. I believe it is absolutely necessary to take this settlement allocation and reestablish HEMAP and help individuals and their families get back on their feet again.

County & City Assist in Assessment Process
County Adds Informal Review Locations
Allegheny County is expanding the locations where informal reviews of 2013 court-ordered reassessments are held. In addition to the County Office Building, informal reviews and formal hearings will be held at the Kane Regional Centers in an effort to provide more convenience to property owners. An informal review is a one-on-one meeting between a property owner and a representative of the Office of Property Assessments to discuss information on a property's characteristics and 2013 court-ordered reassessment value. Property owners may provide corrections to property characteristics and bring photos and written documentation supporting a change in the 2013 court-ordered reassessed value. You can schedule an informal review online by visiting the County's website or by calling 412-350-4600 between the hours of 8:30 a.m. and 6:30 p.m. Property owners without access to a computer can also call the number above to submit corrections to their property characteristics.
Property owners in the following suburban neighborhoods have until March 7th to request an informal review of their 2013 court-ordered reassessed values and have until April 2nd to file for a formal appeal of both 2012 and 2013 values.
Baldwin Township
Brentwood Borough
Carnegie Borough
Castle Shannon Borough
Crafton Borough
Dormont Borough
Green Tree Borough
Heidelberg Borough
Rosslyn Farms Borough
Scott Township
Property owners in the following neighborhoods should receive notices of their reassessments shortly after March 2nd. The following neighborhoods also have until April 2nd to file for a formal appeal of both 2012 and 2013 values. A deadline for informal appeals for property owners in the neighborhoods below has not been set.
Bellevue Borough
Coraopolis Borough
Ingram Borough
Kennedy Township
McKees Rocks Borough
Neville Township
Borough of Pennsbury Village
Robinson Township
Stowe Township
Thornburg Borough
If you do not see your municipality among either of the two groups listed above, the County's website has a complete listing, by municipality, of when property owners should receive their assessment notices.
For more information on assessments please visit the County's Property Assessment Information Page on their website. This page is available by visiting www.alleghenycounty.us and clicking on the Property Assessment Information link on the home page. Information on both 2012 and 2013 property values, updated building information, images, and comparables can all be found on this page. There are also links to schedule informal reviews and download appeals forms. The County has also provided a document providing tips to property owners that schedule formal appeals. You can also visit or call one of my district offices for any assistance in obtaining forms.
City of Pittsburgh Offers Assessment Formal Appeal Assistance
The City of Pittsburgh is offering a program designed to help property owners successfully appeal any unfair or inaccurate property reassessment. Property owners in the City of Pittsburgh can call 3-1-1 to schedule a counseling appointment and receive free support and legal help in filing a formal appeal. Counseling will be provided by city employees and students at Duquesne University's Economic and Community Development Law Clinic and will be held at the City-County Building and at senior centers around the city.
To qualify for the assistance, the property must be in the City and be a primary, owner-occupied, single-family residential property and have an old assessment value under $150,000. Individuals 65 years of age or older are not subject to the old assessment value requirement. A qualifying property owner can also have their property appraised for $125. The city negotiated a $250 appraisal rate and is subsidizing half that amount.
The City is also providing free parking to city homeowners at the City's 2nd Avenue parking lot on the day of a resident's consultation or formal appeal hearing. You must present a photo ID when entering the lot and the City will provide the Parking Authority with a list of city residents who have appointments. For more information, please visit the City of Pittsburgh's website.

Online Tools to Access Data
The University of Pittsburgh's University Center for Social & Urban Research has created an interactive map that can be helpful to property owners planning to appeal their reassessments. The Pittsburgh Neighborhood and Community Information Systems (PNCIS) is a property information system that integrates over 100 key address-level neighborhood indicators from multiple sources to provide a dynamic view of neighborhood conditions. This blog shows the change in assessed values for all taxable parcels in the City of Pittsburgh and Mt. Oliver between 2002 and 2012. When viewing the information, users can zoom in on a particular neighborhood and view data on each property. The blog also shows recent real estate sales in these neighborhoods.
PNCIS is a partnership of the University Center for Social and Urban Research (UCSUR) at the University of Pittsburgh, the Pittsburgh Partnership for Neighborhood Development (PPND), the City of Pittsburgh, and other local and state stakeholders.

PNCIS is a partner of the National Neighborhood Indicators Partnership, a collaborative effort by the Urban Institute and local partners to further the development and use of neighborhood-level information systems in local policymaking and community building.

Rook Yard Station in Green Tree to Expand
The Wheeling & Lake Erie Railway (WLE) recently was awarded significant funding from the PA Department of Transportation's Transportation Assistance Program. I was proud to have supported this funding and am thankful for WLE's commitment to expand and rehabilitate Rook Yard. The project will modernize Green Tree's freight infrastructure and allow freight to move more efficiently through the yard. The installation of new turnouts, new track, switch ties, timber crossing and asphalt for transload areas will allow Rook Yard to continue providing services as the demand has significantly increased over the past few years. Congratulations to WLE and the entire community of Green Tree!

South Hills Retirement Residence Recognized Nationally
Recently, the South Hills Retirement Residence received two awards at the annual National Association of Home Builder's (NAHB) Show. The NAHB presented the developer of the South Hills Retirement Residence, a.m. Rodriguez Associates, Inc., with the Best of 50+ Housing Gold Award and a Platinum Award for Best in American Living. These awards spotlight the most creative and innovative builders, developers, remodelers, designers, land planners and interior designers in the nation.
The 106-unit South Hills Retirement Residence on Mt. Washington opened in July 2011. I was able to support this $23.5 million project by securing a Redevelopment Assistance Capital Program (RACP) grant to assist in the funding and am proud to have played a part in a community effort that made this project a reality. I am equally proud that this project, the conversion of the old South Hills High School into senior citizen apartments, is being recognized nationally for its premier design and renovation. This transformation would not have been possible without government working together with the private sector to make an investment in economic development. Congratulations to a.m. Rodriguez Associates on this noteworthy honor and congratulations to the community at the South Hills Retirement Residence as you have a first-class facility you can be proud of!

Prime Stage Theater Stages Play on Teen Violence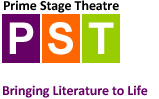 Students at Prime Stage Theater will be performing a 45-minute play that raises awareness to signs associated with teen dating violence on March 1st at the New Hazlett Theatre, beginning at 7 p.m. The play, titled "Everything is Fine," was written by the Prime Stage Teen Board and will be performed by teenagers. Tickets are free and donations are welcome at the theatre.
In August 2007, 16-year old Demi Cuccia, a cheerleader at Gateway High School, was brutally murdered by her boyfriend. Statistics show that two of every three teenagers will experience an abusive relationship. "Everything is Fine" is more than a play, it is designed to identify the warning signs of teen dating violence and inform the audience where and how to seek help so all of us can prevent tragedies like this from ever happening again.
For more information on "Everything is Fine" please visit www.primestage.com. To learn more about Prime Stage's many teen programs, please contact Connie Brinda at cbrinda@primestage.com.

Pittsburgh Home & Garden Show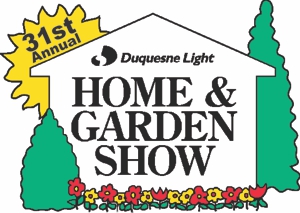 The 31st Annual Pittsburgh Home & Garden Show is scheduled for March 2nd – March 11th at the David L. Lawrence Convention Center. More than nine acres of home and garden products and services will fill the Convention Center, offering homeowners the opportunity to visit nearly 1,600 exhibits and receive advice from thousands of helpful experts in a variety of fields. One lucky visitor will be awarded a $50,000 home makeover.
To learn more about the exhibitors and for ticket and parking information, please visit www.pghhome.com. Show hours are 10 a.m. – 10 p.m. Fridays and Saturdays, 10 a.m. – 6p.m. on Sundays and 4 p.m. – 10 p.m. Monday thru Thursday.
Did You Know…
The David L. Lawrence Convention Center is situated on 7.9 acres of land and the building is
1.5 million square feet. There is 343,400 square feet of total exhibit space within the center.



Wild Urban Adventure on Mt. Washington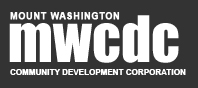 The Mt. Washington Community Development Corporation (MWCDC) is offering an opportunity to shake off the winter blues by joining them on a tour of Emerald View Park on Sunday, March 4th. The 10-mile trail can be toured between 9 a.m. and 4 p.m. Visitors can spend the entire day on the trail or stop by for a short visit. For more information or to RSVP, please email imanspeizer@mwcdc.org or call 412-481-3220, ext. 204.

Fontana Fact
Emerald View Park on Mt. Washington greets over 1 million visitors each year. The 235-acre park was created on what was once heavily industrialized and mined land.

Offices of State Senator Wayne D. Fontana