Internet Sweepstakes Cafes
As the Democratic Chair of the Senate Community, Economic and Recreational Development Committee, I take issues associated with the gaming industry very seriously. As I mentioned in last week's edition of my News & Views, the gaming industry has proven to be very beneficial for Pennsylvania. When the Legislature created the Pennsylvania Horse Development and Gaming Act (Act 71 of 2004), the General Assembly made sure to place provisions in the law that would regulate the industry and hold casinos accountable to strict standards in order to protect the public from problems associated with gambling.
Across the country we see a growing industry known as "internet sweepstakes cafes." The way sweepstakes work is that customers purchase either internet time or long-distance phone minutes at internet sweepstake businesses for use at home or at the business. With this purchase, one free entry is given for every penny spent (example: $1 would = 100 free entries). These entries can then be used to play a variety of casino-style electronic games like slots machines or poker. A player determines how many entries they want to use and then pushes a button to start the game. Players also have the option of using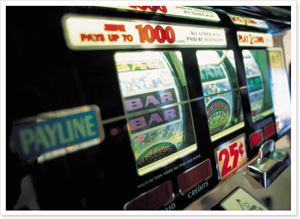 their entries for an "auto-reveal" option that instantly determines whether an entry is a winner or not. For both types of games, players win points which are redeemable for cash.
Sweepstakes are said to be predetermined and not a game of chance, therefore legal in Pennsylvania through a loophole that allows them to fall outside of the state gaming law. Supporters also argue that this is the same as going to a fast food restaurant and receiving a game piece for purchasing certain items or purchasing a carbonated beverage and looking under the cap to determine if you are a winner.
Under Act 71, casino gambling must be licensed and regulated under the Pennsylvania Gaming Control Board. Furthermore, Title 18 (Crimes and Offenses) of the Pennsylvania Consolidated Statutes provides for offenses related to illegal gambling. House Bill 1893 (HB 1893) would add internet sweepstakes to the list of gambling offenses under Title 18. The bill passed the House of Representatives on October 25th by a vote of 196-0 and now sits in the Senate Community, Economic and Recreational Development Committee.
The gaming industry was established to benefit Pennsylvania taxpayers as well as bring in additional revenue for our state's dire needs. As the economy starts to recover, every dollar does count. As House Bill 1893 (HB 1893) progresses through the Senate, the General Assembly needs to determine the fiscal impact that closing this loophole would have on the taxpayers of Pennsylvania.

Do Not Call

In 2002, Pennsylvania established a state "Do Not Call" registry for unwanted phone calls associated with telemarketers. About a year later, a national "Do Not Call" registry was created. Today, there are approximately 2.4 million numbers on the state registry and over 209.7 million land-lines and wireless numbers listed on the national system. Both registries offer the same protections, however many individuals sign up with each one for extra protection. Unlike the national registry where numbers stay on permanently, registration with Pennsylvania's system is only valid for five years.
Senate Bill 932 (SB 932) would eliminate the need to re-register on Pennsylvania's Do Not Call list every five years and instead numbers would stay in the system permanently. Additionally, it costs the Commonwealth $5 million to manage the re-registering numbers due to the expiration of the five year time span. I am a co-sponsor to this bill because I understand that this legislation, as it's currently written, is consumer friendly, good government as well as fiscally responsible.
In the mean time, if you have not registered for Pennsylvania's Do Not Call registry, you can do so at the following link: http://www.attorneygeneral.gov/dnc.aspx or by calling the hotline at 1-888-777-3406. Consumer can also enroll in the National Do Not Call list by visiting www.donotcall.gov or 1-888-382-1222.


Today is Election Day!

Polls for today's Primary Election are open today from 7 a.m. to 8 p.m., so make sure you get out and vote if you haven't already done so. Please know the new voter ID law, Act 18, does not go into effect until November's General Election. Voters today will be asked to present identification before voting but will not be required to show it. If you are voting at your polling place for the first time, you will still be required to show identification prior to voting.
For more information about your rights as a voter, where to vote, and what to expect when you arrive at your polling place, visit www.VotesPA.com.

Just Drive PA

The Pennsylvania Department of Transportation (PennDOT) recently launched a new website, www.JustDrivePA.com in an effort to improve safety on Pennsylvania roadways. According to PennDOT more than 14,200 accidents in Pennsylvania last year involved a distracted driver, with 58 people losing their lives in those crashes. A total of 1,286 people died in crashes on Pennsylvania roadways last year. The new website features a "Distracted Driving" page highlighting Pennsylvania's new anti-texting law and the dangers of distracted driving. Also included is information on various highway safety topics including impaired driving, motorcycles, young drivers, bicyclists and pedestrians, and child-passenger safety.
Other website resources include programs available for schools, information on safety law enforcement, traffic-safety publications, public service announcements, interactive polls and a safe-driver quiz. For more information on Just Drive PA, please visit www.JustDrivePA.com or call 717-783-8800.

SBDC Outreach Day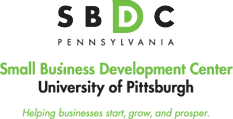 The next Small Business Development Center (SBDC) Outreach Day will be on Thursday, April 26th. This is a free service that allows entrepreneurs to get help starting a small business or improving an existing business. SBDC Client Services Liaison John Dobransky will once again be at my Kennedy Office (Kenmawr Plaza) to provide assistance between the hours of 10 a.m. and 4 p.m. You may schedule an appointment with John by calling 412-624-2290. Appointments are not required but are encouraged. New and returning clients are welcome.

AGH, St. Clair Hospital Among Nation's Top 100 Hospitals

Allegheny General Hospital (AGH), part of the West Penn Allegheny Health System, and St. Clair Hospital have been named among the country's top 100 hospitals by Thomson Reuters. AGH was named one of the top major teaching hospitals and St. Clair was named one of the top large community hospitals.
The Thomson Reuters study has been conducted every year since 1993 and assembles its list of top hospitals based a set of criteria including patient safety, mortality rates, patient complications, and average length of patient stay among other factors. Thomson Reuters researchers evaluated 2,886 short-term, acute care, non-federal hospitals from across the country in its study. The award winners demonstrate that high-quality patient outcomes can be achieved while improving efficiency.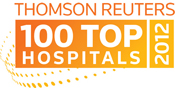 The Thomson Reuters study finds that if all hospitals performed at the same level as the 100 Top Hospitals award winners more than 186,000 additional lives could be saved, approximately 56,000 additional patients could be complication-free, more than $4.3 billion could be saved, and the average patient stay would decrease by nearly half a day.

Duquesne University receives National Community Service Award

Congratulations to Duquesne University for being included on the 2012 President's Higher Education Community Service Honor Roll With Distinction list. Duquesne University is one of only eight universities from Pennsylvania to receive this award. The President's Higher Education Community Service Honor Roll highlights the role colleges and universities play in solving community problems and placing more students on a lifelong path of civic engagement by recognizing institutions that achieve meaningful, measurable outcomes in the communities they serve. The 2012 Honor Roll recipients were announced last month at the American Council on Education's Annual Meeting in Los Angeles. The Corporation for National and Community Service administers the Honor Roll and is a strong partner with the nation's colleges and universities in supporting community service and service-learning. Congratulations again to the students and faculty at Duquesne for your tremendous efforts and contributions to the region!
Did You Know…
Did you know Duquesne University is among only 110 colleges and universities nationwide that received the recognition of Honor Roll with Distinction?


Taste of Brookline
The South Pittsburgh Development Corporation (SPDC) is hosting a Taste of Brookline this Sunday, April 29th, at the Ritz Banquet Hall in Brookline from 6 – 9 p.m. The event will showcase local cuisine while

helping to raise funds for revitalization efforts in the Brookline neighborhood of Pittsburgh. Attendees can sample signature dishes from each restaurant participating while enjoying live music from Jack Stanizzo and Paul Lowe. Participating restaurants include: The Getaway Café; Moonlight Café; Kribel's Bakery; Vinnie's Pretzel Shoppe; Antonio's Pizza; Pita Land; Las Palmas Supermarket; Party Cake Bakery; The Brookline Pub; Cannon Coffee; Three Rivers Alliance of Serious Homebrewers; and Burg's Bees.
Taste of Brookline is being sponsored by the Brookline Chamber of Commerce, Community Bank, Renew Pittsburgh, and the Urban Redevelopment of Pittsburgh (URA). Tickets for the event can be purchased online at www.tasteofbrookline.com or at Kribel's Bakery, Cannon Coffee, and ABoss Optical.

Carnegie VFD 5K Run/Walk

The 5th Annual Carnegie Volunteer Fire Department 5K Run/Walk is scheduled for April 28th at 8 a.m. Proceeds generated from the race participants and sponsors benefit the fire department. The race course begins between the Carnegie busway entrances and winds through the borough before finishing at the borough parking lot. For information on the event or to register, please visit the Carnegie Borough website.
On the evening prior to the race, April 27th, Papa J's Restaurant is hosting a pasta dinner as an opportunity for the community to come together and socialize around the race. The dinner will take place from 5 – 8 p.m. Proceeds from the dinner will benefit the Historical Society of Carnegie. For more information on the dinner, please visit the borough's website.

Seton-La Salle Students Receive Honor
Seton-La Salle High School seniors Connor Hayes and Jake Grefenstette were recently admitted into the esteemed Hesburgh-Yusko Scholars Program at the University of Notre Dame. Connor and Jake, both Mt. Lebanon residents that attend Seton-La Salle, are among 25 scholars selected for the program from more than 1,600 applicants worldwide. Hesburgh-Yusko Scholars are selected based on four criteria: distinguished academic accomplishment; exemplary moral character; demonstrated leadership abilities; and a sincere commitment to service. As members of the program, both students receive a monetary scholarship towards the cost of attending Notre Dame and will participate in four summer enrichment experiences at the university where they can develop and explore passions outside the classroom. You can read more about these exceptional high school seniors in a story published by the Pittsburgh Post-Gazette. Congratulations to Connor and Jake on this prestigious award and best of luck at the University of Notre Dame!

Fontana Fact
Fort Pitt helped shape the course of American and world history with its strategic location – at the Forks of the Ohio River – which opened the frontier to settlement, as Pittsburgh became the "Gateway to the West." Today, the Fort Pitt Museum, located in historic Point State Park in downtown Pittsburgh, is a two-floor, 12,000-square-foot structure that tells the story of Western Pennsylvania's pivotal role during the French & Indian War, the American Revolution, and as the birthplace of Pittsburgh.

Offices of State Senator Wayne D. Fontana