Senator Fontana speaks about Senate Bill 1462 at a town hall meeting on court-ordered reassessments at Brashear High School on March 29th. County Executive Rich Fitzgerald and County Councilman John DeFazio are also pictured (right to left). Senator Fontana's legislation would authorize Allegheny County Council to eliminate property taxes in Allegheny County through an ordinance.

Bill to Eliminate Allegheny County Property Taxes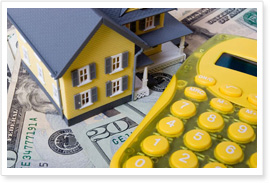 Allegheny County's government is a unique institution because we have what is known as a "Home Rule Charter." This was established through a May 1998 referendum that grants the voters of Allegheny County the ability to control the structure and operations of the county government through the voting process.
Over the past year, one of the topics I have heard about the most from my constituents is the assessment and property tax situation in Allegheny County. Citizens have demanded a change to the current system which has been deemed as unfair by many. In addition, a court ordered reassessment has revealed that the current process is subjective, confusing, and amounts to a very costly mandate. After many months of debating the various options, I have determined that the best option for the assessment situation is to apply the Home Rule Charter if our local government cannot determine a long-term solution.
Recently, I have introduced Senate Bill 1462 (SB 1462) which would authorize Allegheny County Council to eliminate property assessments through an ordinance. An ordinance of this manner will prohibit Allegheny County as well as any political subdivision, like municipalities or schools districts, within the county from imposing a property tax. If county council does not adopt the ordinance because they do not want to cast a vote or because they lack a majority vote, the county council, or the voters of Allegheny County, will have the ability to propose the ordinance through a public referendum.
If Allegheny County Council or a voter referendum elects to eliminate a property tax, funding for the county, municipality and school services received under a property tax must be funded through others forms. SB 1462 addresses this issue through granting the county, and each municipality and school district the ability to collect an earned income tax, personal income tax, sales tax, fee per square foot on real property or any other tax authorized under the Local Tax Enabling Act, or combination of to make up this lost revenue.
In order to prevent the municipalities from drastic tax increases for these services rendered, the governing body of the municipalities will be prohibited from increasing the tax to raise no more than the amount of revenue collected from the property taxes in the year in which the prohibition was imposed. In the future, increases in the rate of any tax or fee would require a majority vote by the governing body.
I was elected to represent the people of Allegheny County and I have been listening. In the fall, I introduced Senate Bill 1280 (SB 1280) which would provide for a temporary moratorium on court-ordered reassessments through November 2012. However, the General Assembly has made it clear that passing this initiative is not a priority. For that reason, I have taken this opportunity to try and solve the inequalities that the reassessments have imposed on property owners of Allegheny County.
I believe in the Home Rule Charter and this legislation gives people the opportunity to allow their voices to be heard through their elected officials in County Council or through a referendum. This measure will also provide the vehicle necessary to grant each municipality a say in how they are governed and the flexibility needed for the local government and school districts to work together to find a solution to address the seriousness of the property tax issue within the county.


Reassessment Update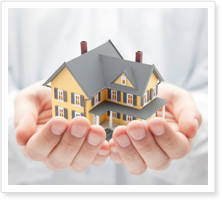 The deadline to file a formal appeal for both 2012 base year assessments and 2013 court-ordered reassessments was April 2nd. However, if you filed for an informal review and have been notified in writing on the Board of Property Assessment Appeals & Review's decision, you have 30 days to file a formal appeal if you do not agree with the decision.
To assist property owners in preparing for a formal appeal, County Executive Rich Fitzgerald is hosting town hall meetings in each of the 13 County Council districts. The next meeting is tomorrow night at 7 p.m. at the Chartiers Valley Intermediate School at 2030 Swallow Hill Road in Scott Township. A full schedule of remaining town hall meetings can be found at www.alleghenycounty.us. These meetings also include a presentation that explains the reassessment process, other options for reducing assessed values and a question and answer period. Legal and real estate professionals will also be present to provide free one-on-one advice and assistance. No registration is required and the sessions are free and open to all. Property owners from any community are welcome to attend town hall meetings throughout the county.
The County also has posted average increases in value for the 2013 court-ordered reassessments on their website, www.alleghenycounty.us. This information is listed by both municipality and school district and shows property owners how to approximate their 2013 county, municipal, and school district property taxes.


New Voter ID Law
House Bill 934 (HB 934), the Voter ID bill, passed the General Assembly and was signed into law by Governor Corbett on March 20th. As a result, this November every voter will be required to show a valid form of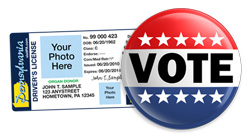 identification in order to vote. This law does not affect the April 24th primary. If you do not have a valid form of identification, the state will provide one to you at no cost.
To obtain a valid ID you need to visit a PennDOT Driver License Center with the following paperwork:
PennDOT Oath/Affirmation Voter ID form
- PennDOT DL-54A form ($13.50 fee will be waived with the Oath/Affirmation form)
Social Security card
One of the following: Birth Certificate with a raised seal, Valid U.S. Passport, Certificate of U.S. Citizenship, or Certificate of Naturalization
Two proofs of residency, such as a lease agreement, current utility bills, mortgage documents, W-2 form, tax records, bank statements, and/or credit card bills. College students may also use room assignment paperwork and one bill with their dorm room address on it.
The following are acceptable forms of identification that will be accepted in order to vote:
ID issued by the United States government that includes your name, a photograph, and an expiration date that is not expired
U.S. military ID – active duty and retired military (a military or veteran's ID must designate an expiration date or designate that the expiration date is indefinite). Military dependents' ID must contain an expiration date
ID issued by the Commonwealth of Pennsylvania that includes your name, a photograph, and an expiration date that is not expired
ID issued by the Pennsylvania Department of Transportation (PennDOT) that is not more than 12 months past the expiration date
Valid-without-photo driver's license or a valid-without-photo ID card issued by PennDOT for individuals who have a religious objection to being photographed
Employee ID issued by a municipality of Pennsylvania that includes your name, a photograph, and an expiration date that is not expired
ID issued by an accredited Pennsylvania public or private institution of higher learning that includes your name, a photograph, and an expiration date that is not expired
ID issued by a Pennsylvania care facility that includes your name, a photograph, and an expiration date that is not expired
If you plan to file an absentee ballot, you will need one of the following proofs of identification with your application:
Driver's license number
Last four numbers of your Social Security number (for individuals who do not have a current valid driver's license
Photocopy of a valid-without-photo driver's license or a valid-without-photo ID card (for individuals who have a religious objection to being photographed; or
Photocopy of one of the acceptable forms of ID under the new law
If you need any assistance in obtaining a valid ID, if you cannot locate your Social Security card or birth certificate or need the Oath/Affirmation and DL-54A forms, please contact one of my district offices and my staff and I will gladly assist you.


Columbia Gas Expands Authorized Payment Locations

Columbia Gas announced last week it has expanded its network of authorized payment locations for consumers. The expanded network includes most WalMarts, local grocers, pharmacies and other retail and service stores. You can view a listing of authorized payment locations by visiting www.ColumbiaGasPa.com and typing "payment locations" in the search field. You will be able to enter your address and/or zip code to view the closest authorized payment locations.
While there are several convenient ways available to pay online or by phone, some customers prefer to pay in person. Columbia Gas advises its customers to only use payment agents that the company has authorized to accept payments on its behalf. Although many businesses accept payments as a convenience to their customers, Columbia Gas cannot guarantee that payments made at an unauthorized location will be processed on time. Both authorized and unauthorized payment locations may assess a charge in addition to the amount owed in your bill. When making a payment at an authorized location, remember to take your bill with you and promptly report your payment receipt number to the company either online at www.ColumbiaGasPa.com or by phone at 1-888-460-4332.

Get the Lead Out!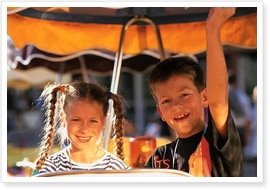 Childhood lead poisoning is a major health issue in the United States, affecting a quarter of a million children. Since children often have a tendency to put their hands and other objects that may have lead dust on them in their mouth, they are at a higher risk of exposure than adults. Additionally, children's bodies absorb more lead, and their brain and nervous systems are more sensitive to lead. While lead poisoning often does not have any symptoms, severe lead poisoning may cause seizures, brain damage, decreased hearing, hyperactivity, developmental problems, coma and even death.
As a way to increase awareness of lead exposure's damaging effects, Allegheny County Department of Human Services (DHS) - in partnership with the Allegheny County Health Department, Head Start, Early Head Start, and Pennsylvania Pre-K Counts - has designed an informational postcard that will be mailed to the estimated 20,000 families in Allegheny County with children under the age of five. Both Early Head Start and Head Start are now requiring lead poisoning screenings for all program participants. Children enrolled in Early Head Start before the age of 12 months must get tested before they reach two years of age. The Head Start program requires that children between the ages of 36 months and 72 months must receive a screening blood lead test if they have not been previously screened for lead poisoning.
In addition to testing children for lead poisoning, parents and caregivers should be aware of lead dangers in their homes. The most common places to find lead are in the paint and pipes of buildings constructed prior to 1978. Lead can also be found in garden hoses; some homemade remedies; and imported crayons, toys and cooking vessels. Exposure is caused by inhaling or swallowing lead dust or contaminated soil; eating food or drinking water that is contaminated with lead; or swallowing lead paint chips. For more information on the Head Start and Early Head Start lead poisoning requirements, please call the Early Childhood Education Program Hotline at 1-866-214-KIDS.


Point Park Hosts National Association of Women Artists Showcase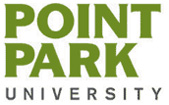 John Tomayko, a Point Park University Trustee, has organized an art exhibit at Lawrence Hall Gallery on the campus of Point Park University. The exhibit titled, From a Different Point of View, features the works of members of the National Association of Women Artists. It will feature multimedia works, oils, watercolors, and sculptures. Eric C. Shiner, Director of the Andy Warhol Museum, will serve as juror. The exhibit is open to the public and will run through May 19th. For more information, please call the Lawrence Hall Gallery information line at 412-392-8008.



Offices Closed
All Senate offices will be closed on Friday, April 6th in observance of Good Friday. My offices will re-open on Monday, April 9th as scheduled.


Market on Broadway IGA News
The Market on Broadway IGA recently expanded their hours of operation. On Sundays, the IGA is now open from 9 a.m. – 8 p.m. The IGA also features a senior citizen discount on Tuesdays where seniors can receive 5% off their total order (some restrictions apply). To view weekly advertisements, newsletter updates, shopping lists, and recipes, please visit the Market on Broadway IGA website.

Did You Know…
Did you know over 19 million fans have watched the Pittsburgh Pirates at PNC Park since the ballpark opened in 2001?


Fontana Fact
The Pittsburgh Pirates open the 2012 season at home this Thursday against the Philadelphia Phillies. On April 22, 1891, the Pirates played their first game at Exposition Park, located on the north shore of the Allegheny River, not far from the current site of PNC Park. Let's Go Bucs!

Offices of State Senator Wayne D. Fontana