2012-13 Budget
The month of June is always the busiest time of the year for the Pennsylvania Legislature. Failure to enact a budget by the June 30th deadline would curtail the state's ability to spend money for certain vendors and services. In order for this to take place, there are many pieces of legislation that must accompany the "budget bill" including a Tax Code, Public School Code, a Welfare Code, a Fiscal Code, etc., which often slows down the process.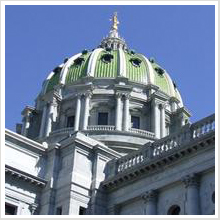 Over the last few months, I have heard from hundreds of my constituents about what programs are important to them. Although the Senate Democrats' voices were heard with a lot of funding restored for these key programs, there were also many losers in this year's 2012-13 budget, Senate Bill 1466 (SB 1466).
The new fiscal plan was signed on June 30th with the Senate voting 32-17 the previous day. The $27.7 billion spending plan represents an increase of $370 million over 2011-12 spending, and an increase of $517 million over what was proposed by Governor Tom Corbett in February. Although I think the final fiscal plan is an improvement over last year's budget as well as what the Governor proposed, I believe this budget does not do enough for those who need assistance the most.
Health and Human Services

Perhaps the biggest loser in the 2012-13 budget is health and human services programs. During Pennsylvania's most recent recession, our economy was often compared to the Great Depression of the 1930s. One successful program from the Great Depression will be completely eliminated in the near future: General Assistance. Now, nearly 70,000 low-income people including the temporarily or permanently disabled, victims of domestic abuse, the elderly and recovering addicts, who receive a monthly payment of $205, will no longer receive this stipend that helps pay essential bills.

The Governor proposed having General Assistance cut off on July 1, 2012. However, after many advocates stated this is too soon, an extension of one month was granted to ensure that recipients are properly notified of the elimination of General Assistance. It is believed that this move will save the state approximately $149 million.

The cuts don't stop there. The following will demonstrate the devastating effects the 2012-13 budget will have on the state's most vulnerable:

A reduction of $5.7 million for cash assistance funding





A decrease of $84 million from county human services funding, which proves to be one of the deepest cuts in decades





Although the allocation wasn't cut, nursing facilities were flat funded in this year's budget. Nationally, Pennsylvania ranks fourth in the percentage of senior residents and this population is expected to continuing growing. We cannot let services for these individuals be under funded.





State support for veterans homes is cut by $7.6 million from current levels





A $54.9 million (7.6 %) reduction in mental health services funding





Almost $15.3 million (9.2%) reduction in community intellectual disability base service funding





A $4.8 million (10%) reduction in the behavioral health services allocation





A $2 million (10%) reduction in homeless assistance funding





A nearly $1.5 million (10 percent) reduction in the Human Services Development Fund





Supplemental grants for the aging, blind and disabled will be reduced by $436,000 from the Governor's spending proposal





Funding for Medical Assistance outpatient services is reduced by nearly $285 million, or more than 44 percent, compared to the current fiscal year. That represents a more than $146 million reduction from the cuts proposed by Governor Corbett





Medical Assistance inpatient services will also see a further reduction from the Governor's proposal. The total cut is $121 million (37 percent) compared to the current fiscal year, which is $70.5 million more than Governor Corbett's proposed reduction





Child care services allocation will be reduced by nearly $12.9 million compared to the current year. This is more than the Governor's proposed $8.9 million reduction

Education

Touted as "good news," funding for public schools and colleges was maintained under the 2012-13 budget. However, most of the extra money for classroom operations will be destined for financially struggling schools. The Governor as well as the General Assembly must get out of the mindset of just providing schools the bare essentials when it comes to funding. Democrats have spent the last several months advocating doing more to restore the severe education cuts under the 2011-12 budget and the Governor's failure to impose new revenue sources. I will continue to demand the need rebuild our commitment to public education. School districts across the state have already sacrificed enough with teacher layoffs, increases in classroom sizes, eliminating extracurricular activities while at the same time raising taxes at the local level. How can this all be seen as good news?

Department of Environmental Protection (DEP)

Earlier this year, Pennsylvania passed a law that dealt with many aspects of the Marcellus Shale industry. I had, and still have, a lot of concerns for the land and people who will be affected by legislation for years to come. One thing is for sure, we must continue to make sure safeguards are in place for future generations and one way is to properly fund programs under DEP.

Since 2006, the General Assembly has cut funding for DEP by over $65 million. This year is no different. Once again DEP will see a $10 million reduction which will have consequences like a reduction of environmental protection and programs.
In closing, Governor Corbett's administration projected a year-end deficit of $719 million in February. At the end of the 2011-12 fiscal year, the economy has rebounded some and the deficit number remains around $300 million. What this means is that the Commonwealth has more money to spend on essential programs than previously estimated. Instead, this extra money was put in a reserve fund. What are we reserving money for? Aren't schools and human services struggling enough already?
There was one major winner under the 2012-13 budget and it is businesses across the Commonwealth. Governor Corbett mustered an allocation of an estimated $288 million in tax breaks for businesses. The proposal clearly reflects what are the Administration's misplaced priorities: new and continuing tax breaks for the business sector, while slicing tens of millions of dollars in funding for the needy. I understand that tax breaks are an essential part of making economic recovery. However, how much recovery can really take place when individual taxpayers are being punished because their local communities have to raise taxes while these large corporations are thriving?
There are clear winners and losers in this year's budget. I have stood up for my constituents and demanded that we will not tolerate these extreme cuts with a no vote on this year's fiscal plan. The Governor and Republicans have continued voicing that the budgets in the coming years will be a "shared pain" and we all must sacrifice to benefit the whole state. However, shared pain is considerably one-sided under SB 1466. Governor Corbett campaigned on promising to support the state's most vulnerable residents. Isn't it about time he fulfills his campaign promise?


South Side Market House Re-Opens
Last week, after a 15-month renovation project, the South Side Market House re-opened. This senior citizen recreation center was closed in March 2011 because of structural problems with the century old building at 12th and East Carson Streets. In the "new" Market House, seniors will enjoy a new activities area including two pool tables and flat screen televisions, a new kitchen, new office and meeting rooms and a brighter interior that includes new flooring, doors, paint, and signage. Phase II of the renovation will include a second-story gymnasium and ADA accessible showers and should be completed later this fall.
I want to recognize Pittsburgh Public Works Director Rob Kaczorowski and the public works employees that worked on this project and did an amazing job. Their commitment and dedication to this project has provided seniors a center they can call home again. The public works department is also to be commended for providing such a high-quality facility at a low cost as these workers were able to renovate this building at a cost of $500,000 less than outside bid estimates originally suggested. Thank you to all the workers that contributed to this wonderful new facility!
Did You Know…
Did you know that the South Side Market House, originally built in 1893, once had a roller skating rink located on the second floor in the early 1900's and during the Great Depression youth dances were held there to keep kids off the street? Later, the Market House also hosted Golden Gloves boxing tournaments and semi-professional basketball.



Independence Day
The Fourth of July, or Independence Day, is a federal holiday that celebrates the adoption of the Declaration of Independence on July 4th, 1776. On that day, the thirteen colonies claimed their independence from England, an event which eventually led to the formation of the United States. Each year on July 4th, Americans in communities all around the country celebrate that freedom and independence on our nation's birthday with family gatherings, parades, picnics and fireworks. As we celebrate this year, let us remember the sacrifices our brave men and women of our armed services have made over two centuries and continue to make today to protect our freedoms. Happy Birthday America!


Offices closed
All Senate offices will be closed on Wednesday, July 4th in observance of Independence Day. My offices will re-open on Thursday, July 5th as scheduled.

Beware of Summer Scams
The Pennsylvania State Police wants the public to be aware of two types of crimes that frequently occur during the summer months and typically are directed at older Pennsylvania residents.
The first is a home-repair scam where victims are approached through door-to-door solicitation by one or more persons offering a variety of services such as sealing a driveway, fixing a roof, or other repairs at an unusually low price. Many times, these individuals tell victims they are working in the area or had extra materials left over and offer discounted prices for a cash payment. When the job is finished, the final price is frequently much higher than the original estimate and the materials used are typically of an inferior quality.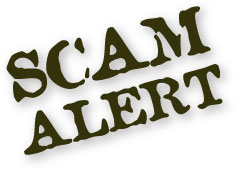 Residents should also be aware of diversion thefts and imposter frauds. This occurs when an individual approaches a homeowner and attempts to distract or lure them to a particular area of the house by feigning illness, asking for a drink of water or saying they are looking for a lost pet. Some individuals also may pose as repairmen from local utility companies in an effort to gain access to a victim's house. These individuals may even be wearing what appears to be a work uniform and may present an identification badge and may try to convince the victim that they need access to the house to test water pressure, electricity, or determine where property lines fall. Their purpose is to distract the victim while unseen accomplices enter the residence and steal valuables and cash.
The State Police offers the following tips to homeowners to prevent these types of crimes:
Always lock your front and back doors when doing yard work, going to the mailbox or performing any other errand that keeps you from your home.

Be careful about letting anyone you don't know into your home. Don't allow strangers into your home, even if they appear to be in distress or with a young child.

Check with your utility company by telephone if a person claiming to be an employee wants to enter your home or wants you to come outside with him or her. Each individual's identification should be verified with their respective company.

Beware of unsolicited home repairmen. Never deal with any door-to-door contractors. If you cannot verify the name, address, or telephone number of the repairman, they may not be reputable. If you need the services of a home repairman, deal with local people recommended by friends or reputable building supply stores. Request local references. Check your phone directory, your municipality's building officials, or the Better Business Bureau to make sure the individuals are legitimate. Verify that the contractor is properly licensed, bonded and insured. Under the State's Home Improvement Law, all contractors must be licensed in Pennsylvania and their paperwork must show the company's licensing number. That information can be checked at the PA Office of the Attorney General's website or by calling 1-888-520-6680.

Be suspicious of high-pressure sales tactics. Get written contracts describing explicit specifications of the work, price, responsibility for cleaning up, and the hourly rate for any added work. Never sign any contract or agreement without carefully reviewing. Be sure you understand and agree with all the provisions.

Be sure any work is completed to your satisfaction before making final payment. Require a guarantee on the work and pay by check so you can stop payment if necessary.

Write down the license plate number of any vehicles being operated by individuals acting suspiciously and get a good physical description of any suspicious individual who comes to your door.

When in doubt, call police immediately to report the incident. Don't be embarrassed to report that you may have been victimized.


PA Power Switch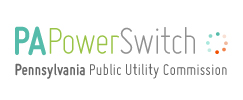 With rising temperatures increasing demand for electricity and ultimately increasing electric bills, the Pennsylvania Public Utility Commission (PUC) is providing a tool that can help consumers reduce their electric bills. Consumers can visit www.PAPowerSwitch.com and enter their zip code to view a listing of electricity suppliers in their area and view competing products, terms and incentives from suppliers making offers.
PAPowerSwitch.com provides consumers with descriptions of the products electric generation suppliers are offering and also contains enhanced information on reducing your electric bills through energy efficiency and conservation measures, including simple tips on thermostat settings to details on smart meters. Other recent enhancements to PAPowerSwitch.com include the requirements of terms of a fixed-price product. Information regarding these terms and conditions can be found on the "shopping page" and the differences between the products offered is sortable by price, discounts offered and whether or not a cancellation fee is required. There is also a renewable energy section to the site that allows electric generation suppliers to provide specific details on the location and percentage of their renewable energy products, and provides a new information field for suppliers to add more details about their renewable products. The renewable section also contains a link to ChoosePAWind for information regarding products with 51 percent of their energy generated by PA wind facilities built after 2005.


SBDC Outreach Day
The next Small Business Development Center (SBDC) Outreach Day will be on Thursday, July 5th. This is a free service that allows entrepreneurs to get help starting a small business or improving an existing business. SBDC Client Services Liaison John Dobransky will once again be at my Kennedy Office (Kenmawr Plaza) to provide assistance between the hours of 10 a.m. and 4 p.m. You may schedule an appointment with John by calling 412-624-2290. Appointments are not required but are encouraged. New and returning clients are welcome.


Pittsburgh Zoo Recognizes Veterans
Tomorrow, in celebration of Independence Day, the Pittsburgh Zoo is offering all active and former military members free admission with the presentation of an active duty military ID, VA-issued veteran-ID, or DD-214 papers. Two people accompanying the military member or veteran will receive $1 off regular admission. For more information please visit the Pittsburgh Zoo & PPG Aquarium website.


Friends of Dormont Pool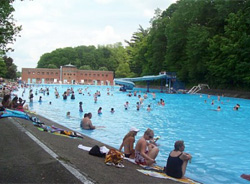 The Friends of Dormont Pool hosts a fundraiser for the pool on August 11th at the Mt. Washington home of Pete Karlovich and Steve Herforth. Attendees can enjoy the beautiful city skyline while they dance the night away, mingle with friends and enjoy delicious food all in support of Dormont Pool. The event will also feature a silent auction of Johno Prascak's artwork and a Chinese Auction. Tickets can be purchased in advance for $60 and at the door for $75. For more information on the event and purchasing tickets, please contact Mary Jo Maggio at mjmmaggio@hotmail.com. You can also find information on the fundraiser at www.friendsofdormontpool.org.

Hollywood Theater's July Schedule is now available!


Fontana Fact
The Three Rivers Regatta is celebrating its 35th Anniversary this year, June 30th – July 4th. Recognized as the largest inland Regatta in the United States, the Three Rivers Regatta attracts more than 500,000 people each year.

Offices of State Senator Wayne D. Fontana