Neighborhood Voter ID Services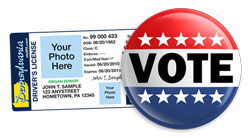 Over the past several months, I have written in my weekly News & Views about my efforts to bring voter ID services into neighborhoods and the need to make obtaining a voter identification more convenient for those who lack photo identification. On September 24th, the Pittsburgh Post-Gazette published an op-ed I wrote on the subject. You can read the piece in its entirety by clicking on the above link. If the Court upholds the requirement that all voters must possess an acceptable form of photo identification to vote in November's election, then the state should be making the process of obtaining such an ID as simple and convenient as possible, so we ensure that everybody wishing to cast a vote is able to do so. Individuals who lack a photo ID may be elderly, disabled or lack the means to get to a PennDOT Driver's License Center. These individuals, and all voters, should have every opportunity to get the required photo identification needed to vote. Expanding these services into neighborhoods would greatly reduce the undue burden being placed upon those not possessing the proper photo ID.

Helping Employ Veterans
On average, an estimated 250,000 soldiers leave active military duty every year. Just last week, 33,000 surge troops that President Obama ordered to Afghanistan in December 2009 were sent home. This drawdown of United States forces is in keeping with the President's timetable to pull out all conventional combat forces by the end of 2014. While these soldiers should be welcomed home in the coming days with open arms, many will face a new hurdle resulting from the deep recession: unemployment.
Post 9/11 veterans are facing an economic environment unprecedented to drawdown periods of any previous war. For example, in March, the U.S. Labor Department released numbers that showed the unemployment rate for veterans was 12.1 percent whereas during this same time, the unemployment rate for non-veterans was at 8.9 percent. To put these numbers into perspective, unemployment after World War II – the largest demobilization of the Armed Forces in our history – was four percent. With our state having the fourth largest number of veterans in the country, these statistics demonstrate the employment barriers veterans are facing and the drastic changes that need to take place.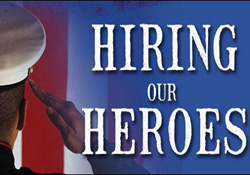 As our economy continues to struggle, what businesses need more now than ever is a sustainable foundation of systems – both in terms of business knowledge and leadership as well as personal discipline. Who better to meet those needs than our military men and women returning home and in need of jobs upon re-entering the civilian workforce?
While in the military, service men and women undergo rigorous training programs to become experts in a wide-range of skills and concepts that can easily be transferred to a civilian work environment. The skills military members have learned and applied in real-world situations while serving make them ideal candidates to enhance a business's productivity. Furthermore, ninety percent of military occupations are directly transferable to the private sector.
One of the hurdles that often stand in a veteran's way of quick employment is the requirement of certification and/or licensing for certain workforce fields. Many private sector employers don't take into account the military training these individuals go through to properly execute their day to day mandated activities and jobs. Instead, these military professionals return home only to find they need to be "retrained" to enter the civilian workforce, which can add additional months or even years before they can become fully employed.
This week, the Senate Veterans Affairs and Emergency Preparedness Committee unanimously passed House Bill 2321 (HB 2321) which would require that Pennsylvania licensing agencies and boards consider a veteran's service, education, training or experience and possibly waive certain requirements due to this experience when issuing licenses and certifications for a civilian job.
This legislation is a common sense type of bill. Not only do many of these veterans already have the necessary training to fulfill these jobs, but often hands on experiences which is proven to be very beneficial. HB 2321 will essentially grant veterans the ability to fill civilian careers faster and no longer require these individuals to have to jump through hoops to attain employment.
The legislation passed the House of Representatives on May 23rd, by a vote of 197-0. The bill now goes before the Senate Appropriations Committee which I am a member of.
As our economy continues to recover from a recession, we need to look at ways to make employment attainable for all. With that being said, veterans have trained and sacrificed so much for us all to live in a land where we are free. Veteran unemployment numbers are staggering and I believe this legislation will remove one less hurdle in the way. Pennsylvania should honor military personal by ensuring that they have the assistance they need to rejoin the civilian workforce.

Free Assistance with Securing a Job!

Skills for Success: The Fontana Series is moving to Carnegie Library-Knoxville branch, with workshops there beginning Thursday. The workshops will run this Thursday and Friday and again next Thursday and Friday, October 4th and 5th.

I was proud to partner with CLP, providing grant funding for this free series aimed at building skills and creating excellent resumes and applications that aid job seekers in achieving the positions they desire. I have spoken with attendees of past sessions and am thrilled to announce that these workshops have produced results for several individuals who have used the information provided at Skills for Success to aide them in their job searches and ultimately land steady employment.
These sessions can provide crucial support to individuals looking for work, especially those that recently lost their job and have not been in the market for a new position for some time. With the state's unemployment rate tracking upward (8.1% in August), due in part to state budget cuts finally being realized, competition for jobs is difficult and job seekers may need tools to improve their chances at securing employment.
This series features two separate workshops: one focused on resumes and cover letters, and the other dedicated to interviews and networking. This series also contains a career lab where attendees can work on online applications and explore library resources. Here, individuals receive assistance with resumes, interview skills and online application forms. Due to limited space, registration is required for workshops however walk-ins are welcome for the career labs.
The remaining fall schedule is listed below. To register for one of these free workshops, please email careerworkshops@carnegielibrary.org or call 412-281-7141, ext. 2012.
CLP – Knoxville branch
400 Brownsville Road
Pittsburgh, PA 15210
Thursday, Sept. 27 – Interviewing & Networking
Friday, Sept. 28 – Resumes & Cover Letters
Thursday, Oct. 4 – Resumes & Cover Letters
Friday, Oct. 5 – Interviewing & Networking
Workshops – noon – 2 p.m., Career Labs – 2 – 4 p.m.
CLP – Beechview branch
1910 Broadway Avenue
Pittsburgh, PA 15216
Thursday, Oct. 11 – Resumes & Cover Letters
Thursday, Oct. 18 – Interviewing & Networking
Thursday, Oct. 25 – Resumes & Cover Letters
Thursday, Nov. 1 – Interviewing & Networking
Workshops – 3 – 5 p.m., Career Labs – 5 – 7 p.m.

Infant Mortality Awareness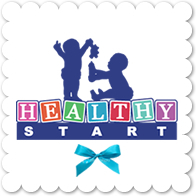 September is National Infant Mortality Awareness Month and on September 24th, I offered Senate Resolution 353 (SR 353) proclaiming it Infant Mortality Awareness Month here in Pennsylvania. Infant mortality refers to the death of a baby before he or she reaches his or her first birthday and is especially prevalent in communities with large minority populations, high rates of unemployment, poverty, and limited access to safe housing and medical care. Pennsylvania ranks 17th out of 50 states with an infant mortality rate of 7.5 deaths per 1,000 live births. In Allegheny County alone in 2010, the mortality rate for African American infants was double Pennsylvania's overall rate.
I commend the work being done at organizations like Healthy Start, where their focus is on combating infant mortality by connecting at-risk women with trained home visitors. To read more about infant mortality and what resources are available to reduce the infant mortality rate, please visit Healthy Start's website.
Did You Know…
Did you know the Health Resources Administration, a branch of the United States Public Health Service, launched the Healthy Start program in 1991 and the Pittsburgh/Allegheny County project area was one of only fifteen national sites originally included in the 1991-1996 demonstration phase of the Healthy Start program?


Table Games Revenue on the Rise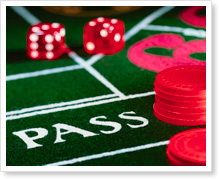 According to the PA Gaming Control Board, revenue from table games play at Pennsylvania's casinos increased over 11% in August from the same month one year ago. Total revenue from table games was $59.9 million last month compared with $53.8 million in August 2011. Tax revenue for the month of August was $8.7 million. Combined with slot machine revenue from August, the combined gross gaming revenue during the month was over $270 million which is 6.9% higher than the combined gross revenue from August 2011. Combined tax revenue from slots and table games during August was $122.2 million, representing a 4.2% increase from August 2011. The Rivers Casino in Pittsburgh saw an increase of nearly $1 million in gross table game revenue during August compared with August 2011.

RADical Days Underway
Many of our region's treasured cultural assets are opening their doors at no charge to the public as part of the 11th Annual RADical Days sponsored by the Allegheny Regional Asset District (RAD). RADical Days runs through October 13th and is designed as a way to thank the public for the sales tax funds that support the region's parks, libraries, sports and civic facilities, and arts and culture organizations. This year, there will be 43 free admission events, and more than a dozen arts groups offering music, dance and theater performances for the region. For more information on RADical Days and for a schedule of events, please visit www.radworkshere.org.

Beechview, West End Senior Center Visits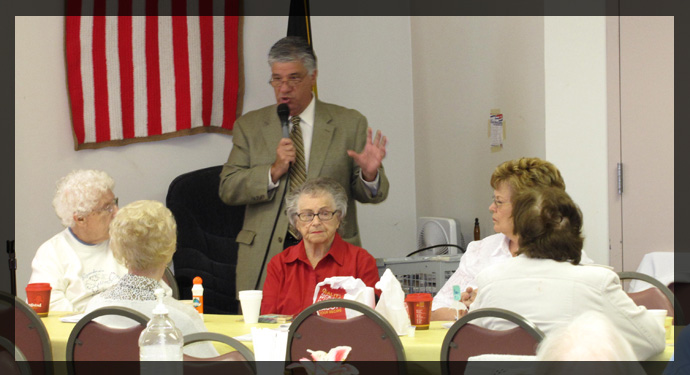 Thanks to the staffs at the Beechview Senior Center and the West End Senior Center for providing me the opportunity to spend time with seniors last week. I visited the Beechview center on September 18th and the West End center on September 19th and enjoyed speaking with so many friendly faces at both. I want to commend the staff at both centers for their work in providing a safe and warm place where our neighborhoods' seniors can visit.

Grant Opportunity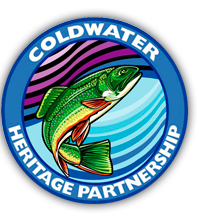 The Coldwater Heritage Partnership (CHP) is accepting applications for the 2013 Coldwater Conservation Grants Program. Municipalities, watershed groups, conservation districts and local chapters of Trout Unlimited are encouraged to apply. Applications can be found at www.coldwaterheritage.org and will be accepted through December 14th.
There are two grant opportunities being offered by CHP – planning grants and implementation grants. Planning grants are designed to help develop a conservation plan that identifies the values and threats that impact the health of coldwater ecosystems that have naturally reproducing trout. Planning grants average around $6,000. Implementation grants are designed to provide funding to projects recommended in a completed conservation plan or report and potential projects must enhance, conserve or protect the coldwater stream for which the coldwater conservation plan was originally completed. Implementation grants average around $10,000.
The CHP is a cooperative effort of Pennsylvania Council of Trout Unlimited (PATU), the Pennsylvania Department of Conservation (DCNR), the Pennsylvania Fish & Boat Commission (PFBC), and the Foundation for Pennsylvania Watersheds. For more information on these grant opportunities, please contact PATU Coldwater Resource Specialist Samantha Kutskel at (814) 359-5233 or visit www.coldwaterheritage.org.

Soldiers & Sailors Allegheny Arsenal Exhibit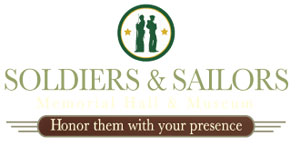 Soldiers & Sailors Memorial Hall & Museum has created a new exhibit with artifacts that have never before been displayed in remembrance of the 150th anniversary of the explosion that occurred at Allegheny Arsenal on September 17, 1862. This special exhibit is located in the Front Hall at Soldiers & Sailors and will remain there for sixth months, so visitors can gain an understanding of the arsenal and its role in the Civil War.
On September 17, 1862, a catastrophic explosion took place at Allegheny Arsenal in the Lawrenceville neighborhood of the city of Pittsburgh. The explosion claimed the lives of 78 workers, many of whom were young women. This incident is remembered for having the highest number of civilian casualties during the Civil War. Soldiers & Sailors is remembering this event by creating a special exhibit featuring artifacts that have never been displayed and includes items that have been part of the museum's collection for decades.
The museum is open from 10 a.m. – 4 p.m. Monday through Saturday. For more information on this exhibit and other happenings at Soldiers & Sailors, please visit them at www.soldiersandsailorshall.org.

NAMI Walks

The National Alliance on Mental Illness (NAMI) Southwestern Pennsylvania is holding its 6th Annual Walk on Sunday, October 14th. The 5K Walk will be held at the Three Rivers Heritage Trail at Southside Works to raise awareness and dispel the myths associated with mental illness. NAMI's goal is to raise at least $200,000 to support mental illness advocacy, research, education and support programs. You can register for the 5K as an individual or as a team on the NAMI Southwestern PA website. For more information please contact Darcey Garda at 412-366-3788 or dgarda@namiswpa.org.

2nd Annual Heidelberg Oktoberfest!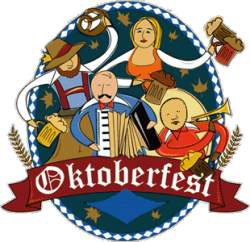 The Heidelberg Borough Recreation Committee is hosting the borough's 2nd Annual Oktoberfest on Saturday, September 29th. The festivities run from 1-8 p.m. at Heidelberg Park (corner of Jackson Street and Industry Way).
Many festivities are scheduled throughout the day including: live music featuring many local bands, Zambelli Fireworks, German & American Foods, Paulander Oktoberfest Beer, and craft vendors. Children's activities include a petting zoo, pumpkin patch, bounce house, face painter, games, hay rides and more.
Craft and Food Vendors are wanted for the event and the Recreation Committee is seeking volunteers for the day and to help organize the event. For more information, please contact the Borough Manager at 412-276-0363 or visit the Heidelberg Borough website.

High School Sports Update
The high school football season is underway. Below are some of the highlights from the district during week 4:
Montour's Devin Wilson caught nine passes for 114 yards including two touchdown receptions as the Spartans improved to 4-0 with a 33-14 win over New Castle. Ryan Mihelic threw two touchdown passes and Kevin Klemmer and Michael Baird each rushed for a score.


Luke Brumbaugh threw two touchdown passes and rushed for another in Seton-La Salle's 34-7 win over Steel Valley. Seton-La Salle, which improved to 4-0, also got touchdown runs from Tom Rizza and Nick Sywyj.


Sto-Rox improved to 3-1 with a 35-14 win over OLSH. Lenny Williams threw two touchdown passes and rushed for another. Brandon Blair scored two touchdowns, one receiving and one rushing, and Ben Shackleford scored on a touchdown reception and on a punt return.


Cody Walter accounted for seven touchdowns, rushing for four and throwing for three, in Northgate's 53-16 win over Wilkinsburg. Justin Parra caught two touchdown passes and Mark Lodge caught the other.


Bishop Canevin defeated California 39-14 to improve to 4-0 behind Jim Tersak's three touchdowns. Nico DePaulo threw two touchdown passes and Giovanni MeMarzo rushed for another score.


Isiah Canton rushed for two scores and caught another in Carlynton's 65-8 win over Serra Catholic. Freddie McKessick scored on runs of 39 and 95 yards and Evan Bann scored on a touchdown run of three yards in the win. Tyree Johnson (54-yard punt return), Dale Rybachi (28-yard fumble return), and Ryan Williams (95-yard kickoff return) also scored touchdowns for Carlynton.


Brentwood defeated Fort Cherry 35-7. Justin Vickless rushed for two scores and Jack Murano and Justin Bauer each rushed for one score in the win.


Chartiers Valley beat Ellwood City 53-19 behind two kickoff returns for touchdowns from Michael Boulos and Connor Lindsay. Tyler Terrell and Spencer Casson also scored touchdowns on fumble returns for the Colts.
Week 5 High School Football Schedule (All games Friday unless noted)
Erie Strong Vincent @ Brashear, 7 p.m. (Thurs.)
Baldwin @ Upper St. Clair, 7:30 p.m.
Ambridge @ Montour, 7:10 p.m.
New Castle @ Chartiers Valley, 7 p.m.
South Fayette @ Seton-La Salle, 7 p.m.
Brentwood @ Chartiers-Houston, 7:30 p.m.
Imani Christian @ Carlynton, 7:30 p.m.
Monessen @ Bishop Canevin, 7:30 p.m.
Keystone Oaks @ Beaver Falls, 7:30 p.m.
Northgate @ Sto-Rox, 7 p.m.

Fontana Fact

The Robert Wholey Fish Company celebrated their 100th year in business last weekend. Wholey's, now located in the Strip District, began in 1912 as the McKees Rocks Butter & Egg Store. In 1949, Wholey's moved to what is now Market Square before settling in their current location in the Strip.

Offices of State Senator Wayne D. Fontana