Senator Fontana presented W. David Montz with a Senate citation, recognizing him for 25 years of service to Green Tree Borough. Mr. Montz, Green Tree's Borough Manager, recently celebrated 25 years with the borough. Senator Fontana attended the November 4th Green Tree Borough Council Meeting and presented Mr. Montz with the citation. He is a tireless worker on behalf of Green Tree Borough and does an outstanding job as the Borough Manager. Congratulations Dave and thank you for your service to Green Tree!

Wabash Tunnel Restrictions Lifted
Last week, Allegheny County Executive Rich Fitzgerald announced that the HOV+2 restriction on the Wabash Tunnel will be lifted until the project to rehabilitate West Carson Street is completed in December 2015. This news came as welcome relief to commuters south and west of the city as cars without multiple passengers will temporarily be permitted to use the tunnel as another way to access Carson Street and enter downtown Pittsburgh.
The suggestion to open the Wabash Tunnel to single passenger vehicles was presented to me from a constituent in early August, shortly after the West Carson Street project began. I received an email from this constituent, a resident of Ingram Borough, who made the suggestion and asked if I could work to make this change. The suggestion had merit and I immediately contacted the Port Authority of Allegheny County (PAT) and asked them to consider lifting the multiple passenger restriction. PAT acted quickly and indicated their support of this idea and after speaking with PennDOT, they received the needed waiver from PennDOT that would allow PAT to move forward with lifting the restriction.
The final approval needed to come from the Federal Transportation Administration (FTA) as the original tunnel was built with federal funding and the original scope of that project was now changing and needed to be reviewed carefully to address any safety and maintenance issues. This stage of the approval process took time, and was slowed by the federal government shutdown in October, but last week, approval was granted and the Wabash Tunnel is now open to single passenger vehicles for the duration of the West Carson Street project.
I tell this story to emphasize two important points. Problems and issues can be solved when everyone works together, including officials at all levels of government. Expanding the use of the Wabash Tunnel was a great idea and it seemed on the surface to be a quick and easy solution to growing traffic problems, but because of how it was funded, what its original intent was, and who is responsible for maintenance and safety issues it required several government entities working together to arrive at the final solution. County Executive Rich Fitzgerald, PAT, PennDOT, the city of Pittsburgh, local and state officials, and the federal government all worked together to make this happen.
It is also important to note what can happen when citizens and their elected representatives communicate regularly on issues. A five sentence email I received from a constituent who took a few minutes out of the day to reach out to me and to express a suggestion got this process underway. I can't emphasize enough the importance of staying engaged and contacting your elected officials at all levels of government when you have a problem, an idea, or a suggestion. My job as an elected official is to represent my constituents' interests and be responsive to their issues and needs. I receive several hundred emails each week and I read them all on a daily basis. Since first being elected to the State Senate in 2005 I have always encouraged constituents to contact me and stay engaged as me and my staff is ready, able and willing to serve your needs.
Even common sense solutions sometime take time and require people communicating and working together. I commend everyone involved who played a role in lifting the HOV+2 restriction on the Wabash Tunnel including County Executive Fitzgerald, PAT officials, PennDOT officials, Congressman Mike Doyle, U.S. Senator Bob Casey, the city of Pittsburgh, and the local and state officials who weighed in and offered support. Most importantly thank you to the constituent who in a short email helped turn this idea into a reality.

Town Hall Meeting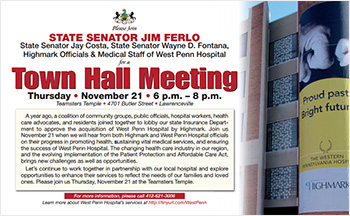 Thanks to the efforts of my colleague, Senator Jim Ferlo, and together with he and Senator Jay Costa, we will be hosting a Town Hall Meeting on November 21st to discuss Highmark's acquisition of West Penn Allegheny Health System (WPAHS). The meeting is being held at the Teamsters Temple, located at 4701 Butler Street in Pittsburgh's Lawrenceville neighborhood and will run from 6 – 8 p.m.
Representatives from both Highmark and WPAHS will be present to update attendees on the progress being made towards the creation of the Allegheny Health Network and will allow everyone to better understand the conditions of approval set forth by the PA Insurance Department on Highmark's acquisition of WPAHS.
The process in obtaining approval from the Insurance Department of the partnership between Highmark and WPAHS has faced many hurdles and has taken many twists and turns. Throughout this process, I have repeatedly expressed my support of this partnership and continue to remain optimistic that it will result in a more accessible, thriving health care market for all of southwestern Pennsylvania.
Patients and consumers deserve high quality choices in satisfying their health care needs and this partnership provides increased choice. As a whole, heath care is a major economic driver in our region and has attracted individuals and families to our region who in turn have invested back into our communities. A strong Allegheny Health Network only enhances the economic outlook for the region and directly impacts employees, consumers, and the many related industries associated with health care.
Please join us on November 21st to learn more about this partnership and what these officials are doing to ensure the Allegheny Health Network is successful in providing a high quality option for consumers.

LIHEAP Program is Open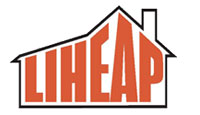 I want to remind constituents that PA Department of Public Welfare (DPW) began accepting applications for this season's Low Income Home Energy Assistance Program (LIHEAP) on November 4th. The program helps low income families pay their heating bills. You can apply and check the status of your application on the state's COMPASS website. You can also pick up an application in my district offices, or download one yourself from DPW's LIHEAP website. Completed paper applications should be returned to one of the Allegheny County Assistance Offices.
Funding for LIHEAP is provided by the federal government and eligibility is based on Federal Poverty Income Guidelines. The income limits this season are as follows:
| | |
| --- | --- |
| Household Size | Income Limit |
| 1 | $17,235 |
| 2 | $23,265 |
| 3 | $29,295 |
| 4 | $35,325 |
| 5 | $41,355 |
| 6 | $47,385 |
| 7 | $53,415 |
| 8 | $59,445 |
| 9 | $65,475 |
| 10 | $71,505 |
After your application is reviewed, you will receive a written notice explaining your eligibility and the amount of assistance you will receive. Payments are generally sent directly to a utility company or fuel provider and are credited to your account. For more information, or if you have questions about the program, please call the LIHEAP hotline at 1-866-857-7095.

General Assembly Unveils New Website
The General Assembly launched a revamped website last week to give the public better access to a wide array of legislative information, including such items as bill text and history, votes in the Senate and House of Representatives, committee meetings and votes and more. The website maintains the same address, www.legis.state.pa.us.
The new, more user-friendly site features several noticeable changes including:
a front page that highlights current, relevant content such as convening times for the Senate and House, upcoming committee meetings and recent votes


new pages for the Senate and House which highlight recent roll call votes and scheduled committee meetings


buttons on nearly every page which make it easy for users to share that page through social media including Twitter, Facebook, Google+, and LinkedIn


the ability to track specific legislative and committee activity through the free PaLegis Notifications email system
I encourage everyone to visit the website, www.legis.state.pa.us and view the changes that have been made. You may also comment on the new site using the Twitter hashtag #PAGAwebsite or by clicking on the email link that appears in the top right corner of every page on the new site.

Environmental Education Grants
The PA Department of Environmental Protection (DEP) is accepting applications for the 2014 Environmental Education Grant program. Grants of up to $3,000 are available to provide funding to develop programs and projects that support environmental education about issues including: Watersheds; Chesapeake Bay Watershed Education; Air Quality; Brownfields; Energy; Environmental Literacy; and Environmental Education Certification.
Schools, colleges and universities, county conservation districts, non-profit organizations, municipalities and businesses are all invited to apply. Eligible projects include, but are not limited to: teacher professional development; curriculum integration; outdoor learning resources such as trails, shelters, streamside plantings and educational programming; transportation to field study sites; water chemistry testing equipment; and educational events.
Applications are available online at www.dep.state.pa.us. When on the DEP site, simply enter the keyword "EE Grants" at the top left of the home page where prompted. You may also call the DEP's Environmental Education and Information Center at 717-772-1828 or email adevine@pa.gov for more information on the program. The deadline to apply is January 6th.
Did You Know…
Did you know that in 2013, the DEP awarded 92 grants totaling more than $334,000 to groups in support of environmental education programs throughout the Commonwealth?

DEP Newsletter
The PA Department of Environmental Protection (DEP) has started issuing a newsletter to keep residents, businesses, state and local government officials, and environmental groups informed on environmental news and information affecting Pennsylvania. The electronic newsletter will be published biweekly on Thursdays, and features information about hot topics, recent DEP actions, regulatory updates, webinars, and upcoming events. If you are interested in receiving this newsletter in your inbox, you may register by clicking here.

Pittsburgh's Light Up Night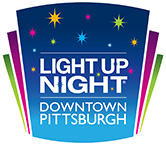 The 53rd Annual Light Up Night in downtown Pittsburgh is scheduled for November 22nd with festivities taking place all day and evening throughout downtown. This event, hosted by the Pittsburgh Downtown Partnership, marks the beginning of the holiday season and consists of many free activities for families. These activities include tree lightings, live music and entertainment, horse carriage rides, ice skating, ice carving, a fireworks show and much more.
For more information on Light Up Night and to view a full schedule of events, please visit the Pittsburgh Downtown Partnership website.

Brookline Business Feature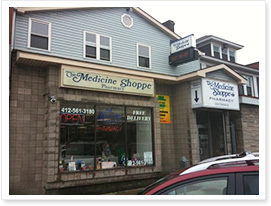 This week's featured Brookline business is The Medicine Shoppe, located at 524 Brookline Boulevard. The Medicine Shoppe is a full service pharmacy that fills prescriptions and offers customers personal care and knowledgeable service. The pharmacy is open Monday – Friday, 9 a.m. – 6 p.m. and on Saturday from 9 a.m. – 1 p.m. For more information on their services, you may contact the Medicine Shoppe at 412-561-3180 or email them at 1440@medicineshoppe.com. Please remember to support local merchants during the Brookline Boulevard Streetscape Project and remember:
Brookline is Open for Business!

Youth Football Champions

Congratulations to the Keystone Oaks Golden Eagle youth football team on winning the Greater 19 Youth Football League. The team of eight and nine year olds won the championship game with a 7-6 win over the Canon-McMillan Blue Little Macs on November 2nd. The 18 members of the Keystone Oaks Golden Eagles represent the communities of Castle Shannon, Dormont and Green Tree. This is the 2nd time in the last three years the Golden Eagles have been league champions. Congratulations again!
Fontana Fact
The Western Pennsylvania School for the Deaf (WPSD) was established in 1869 and was the first day school for deaf education in the United States serving eight students at the time. Today, WPSD provides academic and extracurricular programs each year to hundreds of deaf and hard of hearing children from birth through 12th grade.

Offices of State Senator Wayne D. Fontana
Brookline District
932 Brookline Blvd.
Pittsburgh, PA 15226
Phone: 412-344-2551
Fax: 412-344-3400
Harrisburg
543 Main Capitol
Box 203042
Harrisburg, PA 17120
Phone: 717-787-5300
Fax: 717-772-5484
Kennedy Township
Kenmawr Plz.
524 Pine Hollow Rd
Kennedy Twp, PA 15136
Phone: 412-331-1208
Fax: 412-331-2079
Beechview Satellite
1660 Broadway Ave.
Pittsburgh, PA 15216
Phone: 412-343-2080
Fax: 412-343-2418