Senator Fontana presents Mr. Frank Caparelli, a World War II veteran, with a Senate citation on October 25th that paid tribute to Mr. Caparelli's sacrifices and his commitment to our nation through his record of service. Mr. Caparelli and 11 of his longtime friends were treated to lunch at Calabria's Restaurant in Castle Shannon after touring the Mt. Washington neighborhood he formerly resided in thanks to Unity, A Journey of Hope, a non-profit that grants wishes to adults with life-limiting illnesses.

Legislation Supporting Veterans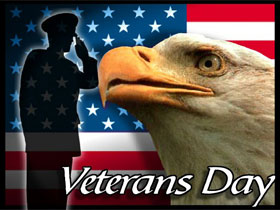 The term "veteran" is derived from the Latin and often meant a person of long experience or skill. After the American Revolution, the word came to be associated specifically with former soldiers of old age who had fought for independence. As time has gone on, "veteran" has been used to describe any former member of the armed forces or a person who has served in the military.
With the United States' history of war, Congress originally passed a law in 1968 that Veterans Day would be nationally commemorated on the fourth Monday in October. It soon became apparent that November 11th was a date of historical significance for many Americans due to the ending of World War I on this date, and Congress officially changed this national holiday back to November 11th in 1978. Today, Veterans Day is still observed on November 11th as a national holiday to honor all veterans of the United States Armed Forces through participation in parades, ceremonies, and events that pay respect and honor our current and former servicemen and women.
The Pennsylvania Legislature continues to look for ways to recognize our servicemen and servicewomen by passing legislation to help assist and distinguish the sacrifices so many individuals make on a daily basis. I have highlighted some of the bills that may benefit many of the veterans in the Commonwealth:

Offices Closed
All Senate offices will be closed on Monday, November 11th in observance of Veterans Day. My offices will re-open on Tuesday, November 12th as scheduled. Please join me on Veterans Day by thanking veterans everywhere who have sacrificed so much in order for our country to enjoy the freedom we do today.

Veterans Programs

The Pennsylvania Department of Military and Veteran Affairs (DMVA) provides a variety of resources and assistance to the Commonwealth's veterans and their families. Some of the programs DMVA administers include the following:
Educational Gratuity Program – This program provides financial assistance to children between the age of 16 and 23 of honorably discharged veterans who have service-connected disabilities and served during a period of war or armed conflict, or children of veterans who die or died in service during a period of war or armed conflict.
Blind Veterans Pension – This program provides blind veterans with a monthly pension if the Pennsylvania veteran served in the military honorably and suffered a service-connected injury or incurred a disease which resulted in the loss of vision.
Paralyzed Veterans Pension – This program provides paralyzed veterans with a monthly pension if the Pennsylvania veteran served in the military honorably and suffered a service-connected injury or disease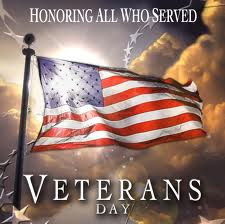 resulting in the loss or loss of use of two or more extremities.
Veterans Emergency Assistance – This program provides temporary financial aid in an emergency to veterans and their beneficiaries who reside in Pennsylvania for the necessities of life (food, dairy, shelter, fuel, medical care and clothing).
Disabled Veterans Real Estate Tax Exemption – This program provides a real estate tax exemption for any honorably discharged veteran who is 100% disabled, a resident of the Commonwealth and has a financial need.
For more information on these programs or any programs available to veterans, please visit www.dmva.state.pa.us or call 1-800-547-2838.

Businesses Supporting Veterans
There are a large number of vendors and businesses, locally and across the country that offer a "thank you" to those who have served. Please visit Allegheny County's website for a listing of businesses offering free and discounted items for veterans on Veterans Day.

LIHEAP Applications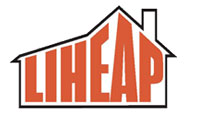 A Beginning November 4th, the PA Department of Public Welfare (DPW) will be accepting applications for this season's Low Income Home Energy Assistance Program (LIHEAP). The program helps low income families pay their heating bills. You can apply and check the status of your application on the state's COMPASS website. You can also pick up an application in my district offices, or download one yourself from DPW's LIHEAP website. Completed paper applications should be returned to one of the Allegheny County Assistance Offices.
Funding for LIHEAP is provided by the federal government and eligibility is based on Federal Poverty Income Guidelines. The income limits this season are as follows:
| | |
| --- | --- |
| Household Size | Income Limit |
| 1 | $17,235 |
| 2 | $23,265 |
| 3 | $29,295 |
| 4 | $35,325 |
| 5 | $41,355 |
| 6 | $47,385 |
| 7 | $53,415 |
| 8 | $59,445 |
| 9 | $65,475 |
| 10 | $71,505 |
After your application is reviewed, you will receive a written notice explaining your eligibility and the amount of assistance you will receive. Payments are generally sent directly to a utility company or fuel provider and are credited to your account. For more information, or if you have questions about the program, please call the LIHEAP hotline at 1-866-857-7095.

Teen Driver License Plates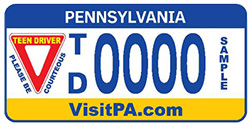 The Pennsylvania Department of Transportation (PennDOT) recently announced a new license plate that parents have the option of utilizing for their teen drivers. The new plate depicts the message, "Teen Driver, Please Be Courteous." Any parent interested in applying for the plate can download and submit an MV-915 form by visiting www.dmv.state.pa.us. Forms can also be obtained from any of my district offices. There is a $20 charge for the specialized plate.

Senator Fontana visited with residents at the South Hills Retirement Residence on Mt. Washington on November 1st. There was even a little time for a few games of ping pong with some of the residents!

Older Adults Needed as Tutors
OASIS Pittsburgh will be hosting free training sessions for adults aged 50 and over who are interested in serving as tutors for students enrolled in Pittsburgh Public Schools. These upcoming training sessions will be held on November 13th and November 20th from 10:30 a.m. – 3:30 p.m. at Macy's Department Store in downtown Pittsburgh. All materials, books, and supplies will be provided by OASIS.

OASIS is a non-profit organization founded in 1982 that is active in 40 cities across the country in promoting successful aging by providing opportunities for adults aged 50 and over to pursue vibrant, healthy, productive and meaningful lives. Their Intergenerational Tutoring Program trains older adults on tutoring children and provides older adults the chance to help students learn. The program is operated in partnership with the Greater Pittsburgh Literacy Council.
For more information on how to become an OASIS tutor, please call John D. Spehar, OASIS Pittsburgh Tutoring Coordinator at 412-232-2021 or email him at jdspehar@oasisnet.org.

Big Brothers/Big Sisters
Big Brothers Big Sisters of Greater Pittsburgh (BBBS) was established in 1965 and has earned national recognition for program quality and organizational excellence. BBBS provides children facing adversity with strong and enduring, professionally supported one-to-one relationships that change their lives for the better, through two program options.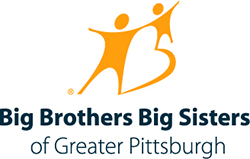 The community-based program is where a child and a professionally screened and trained volunteer share consistent time together participating in a variety of activities in the community. The site-based program occurs during the school year where a student and a professionally screened and trained volunteer spend time together at a school, community center or volunteer's workplace. Program time is supervised by a BBBS staff member.
Anyone interested in volunteering with BBBS must complete an extensive screening process that includes the completion of a formal written application, background and reference checks, an in-person interview, and an orientation and training process that outlines the individualized needs of the child and provides information and resources on how to encourage a child's development.
If you are interested in enrolling a child in one of the BBBS programs or are interested in becoming a volunteer and beginning the screening process, please call 412-363-6100, email biginfo@bbbspgh.org, or visit www.bbbspgh.org.
Did You Know…
Did you know that among children surveyed who participated in Big Brothers Big Sisters,
83 percent agree that their Big Brother or Big Sister instilled values and principles that have
guided them through life and that 85 percent agreed that their experience influenced
them in overcoming adversity or problems with courage?

Brookline Business Feature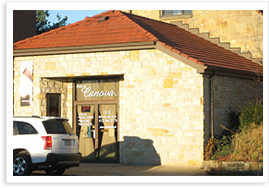 This week's featured Brookline business is Salon Canova, located at 515 Brookline Boulevard. Salon Canova, owned by Janet Canova, is a specialty salon that has been open along the Boulevard for nearly 14 years. They offer manicures and pedicures, facials, waxing and lash and brow tinting and much more. Salon Canova accepts day and evening appointments Tuesdays, Wednesdays and Thursdays and day appointments on Saturdays. For more information on their services, to schedule an appointment, or to sign up to receive their quarterly newsletter, please call Salon Canova at 412-344-0779. Please continue to support local merchants during the Brookline Boulevard Streetscape Project and remember:
Brookline is open for business!
Fontana Fact
There are currently over 980,000 veterans living in the Commonwealth of Pennsylvania which is the fourth highest populated state in the country. Only California (over 1.8 million), Texas (over 1.6 million) and Florida (over 1.5 million) have a higher population of veterans than Pennsylvania.

Offices of State Senator Wayne D. Fontana
Brookline District
932 Brookline Blvd.
Pittsburgh, PA 15226
Phone: 412-344-2551
Fax: 412-344-3400
Harrisburg
543 Main Capitol
Box 203042
Harrisburg, PA 17120
Phone: 717-787-5300
Fax: 717-772-5484
Kennedy Township
Kenmawr Plz.
524 Pine Hollow Rd
Kennedy Twp, PA 15136
Phone: 412-331-1208
Fax: 412-331-2079
Beechview Satellite
1660 Broadway Ave.
Pittsburgh, PA 15216
Phone: 412-343-2080
Fax: 412-343-2418