Pennsylvania Lottery Privatization Deal
Last Friday, the Corbett Administration issued a "notice of award" of a 20-year management contract for the Pennsylvania Lottery's $3.5-billion operation to the British-based firm Camelot Global Services, PA, LLC. The notice of award is not yet a binding contract commitment, but a first step in the privatizing process. The Administration now has less than a week to execute an agreement that will turn the management of the Pennsylvania Lottery over to the private company.
The Administration is currently under a lot of scrutiny by many members of the General Assembly, as well as the labor union representing lottery workers. Prior to a Senate Finance Committee hearing yesterday, there were lots of questions that remained unanswered including if the administration has the authority to expand gaming without legislative oversight, why there is only a single final bidder, which is not Pennsylvania or even American based, to run the operation, or how Camelot is able to guarantee its promise of producing $34.6 billion in profits over the next two decades?
The announcement on Friday was disheartening because it demonstrated a clear lack of transparency. Such an agreement should not have been signed prior to any public hearing or input from the General Assembly who are here to represent their constituents. Our government was set up so that checks and balances are in place so that such a drastic change in policy that affects one of our most vulnerable populations, along with our workforce, is done in a collaborative, deliberative manner.
A 20-year contract is a significant amount of time and older Pennsylvanians are slated to lose the most if this contract does not live up to what has been promised. About 75 percent of the Pennsylvania's Department of Aging budget comes from lottery revenues including the property tax relief and rent rebate program, free and reduced fare transit, long-term living services, and low-cost prescription drugs through PACE/PACENET. With Pennsylvania having one of the most profitable lotteries in the nation, the contract with Camelot goes back to the theory if it's not broken, why fix it?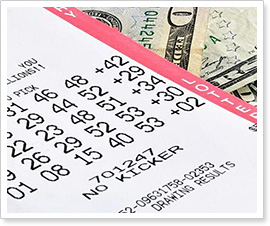 I understand the Administration's concern that the aging population of Pennsylvania will continue to grow in the coming years and our current lottery system may not be able to bring in the profits to keep up to the demands for the programs. However, a reasonable and respectable approach to this theory would have been to provide access to information throughout this contract process and allow for several public hearings to take place before the announcement.
With regard to the issue of gaming expansion through this deal, as Democratic Chair of the Senate's Community, Economic and Recreational Development Committee, I believe that any expansion efforts such as internet gaming and keno must be done through legislation.
We owe it to our seniors, the workers and all taxpayers to do better moving forward and provide more transparency in government in the future.

Important News for Parents Regarding CHIP Coverage

Due to upcoming changes in their provider network, Aetna will no longer offer Children's Health Insurance Program (CHIP) coverage in Allegheny County.
In the spring, if a child is still receiving CHIP coverage, Aetna will forward the child's coverage to the new CHIP health insurance company in the county. At that time, parents and guardians will receive a letter from Aetna informing them of the date their child's CHIP coverage will end with Aetna. That letter will also inform parents which CHIP health insurance company will now be providing coverage. The new health insurance company will then send a CHIP welcome enrollment packet and new ID cards.

Even during the transition period, parents need to continue to renew their child's CHIP benefits with Aetna or the CHIP coverage will end. When they receive the annual CHIP renewal packet from Aetna, parents are asked to complete and return it to right away so that the child can continue to receive CHIP coverage. Again, if CHIP benefits aren't renewed with Aetna, the child's CHIP coverage will end and they will not be able to transfer their coverage to another CHIP health insurance company.
If parents of children currently enrolled in CHIP who are covered by Aetna have any questions on this matter, I urge you to contact Aetna directly or the Pennsylvania Insurance Department.

Offices Closed
All Senate Offices will be closed on Monday, January 21st in observance of Martin Luther King, Jr. Day. My offices will re-open on Tuesday, January 22nd as scheduled.

Honoring Dr. King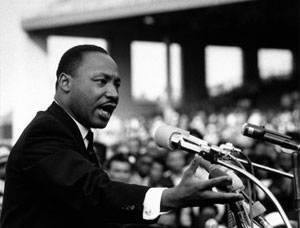 On Monday, January 21st, our nation honors Dr. Martin Luther King, Jr. Dr. King dedicated his life campaigning tirelessly for racial justice and equality and led a movement that achieved historic reforms in the United States. By using the power of words and acts of nonviolent resistance, Dr. King helped bring profound changes in our attitudes toward one another and helped bridge the cultural divide, providing hope and inspiration to millions.
The third Monday in January is designated as a national holiday in order to give all Americans an opportunity to reflect upon the legacy of Dr. King and the impact he had on our nation. The Martin Luther King, Jr. Holiday is also recognized as a National Day of Service, where people in communities across the country can come together and work to solve problems. You can visit www.mlkday.gov and enter your zip code to participate in projects in your area that are planned.
As we address issues, no matter the forum, we should remember the courage and compassion Dr. King showed throughout his life and remember that by working cooperatively, we can accomplish anything.
Did You Know…
Did you know in 1964, at age 35, Dr. Martin Luther King, Jr. became the youngest man to receive the Nobel Peace Prize?

Free Student Financial Aid Seminar

It's not too late to register for the Pennsylvania Higher Education Assistance Agency (PHEAA) Financial Aid Education Day I am hosting in conjunction with PHEAA. This free seminar is scheduled for Saturday, January 26th and will run from 10 a.m. until noon at the Community College of Allegheny County (CCAC) – Allegheny Campus, in the Auditorium, Room S-260, in the Student Service Center Building. Attendees can enter the building from the entrance on Ridge Avenue and parking is available in the Mon Hill parking lot and Student Lot #2. Representatives from PHEAA will explain to students and their families what financial aid opportunities are available and which resources can assist in obtaining them. High school students who plan on attending a post-secondary school, and their parents, should consider attending this informative session.
PHEAA is a national provider of student financial aid services, serving millions of students and thousands of schools through its loan guaranty, loan servicing, financial aid processing, outreach, and other student aid programs. As high school students begin thinking about their plans for college, the PHEAA Financial Aid Education Day will provide an opportunity for both students and parents to receive information on all aspects associated with paying for college.
For more information or to register for the free PHEAA Financial Aid Education Day, please contact Keith Wehner in my office at kwehner@pasenate.com or 412-331-1208.

FAFSA Completion Assistance
In my role as Vice Chair of the Pennsylvania Higher Education Assistance Agency (PHEAA) Board of Directors, I want families and students to know there is free help available to them when applying for financial assistance for college. PHEAA is offering Free Application for Federal Student Aid (FAFSA) Completion Sessions across the Commonwealth through April for families with students planning to attend college. As I mentioned in last week's edition, completing and submitting the FAFSA is the only way to qualify for most need-based financial assistance, which include Pennsylvania State Grants, Federal Pell Grants, work-study programs, many scholarships and school-based aid, and low-cost federal student loans.

To view a listing of the FAFSA Completion Sessions taking place around the Commonwealth, please visit the FAFSA Completion Help page on PHEAA's website. Additionally, PHEAA has partnered with the Carnegie Library of Pittsburgh (CLP) to offer these sessions at library branches throughout the city on Saturdays. Below is a schedule for FAFSA Saturdays:
February 2 – CLP Beechview (412-563-2900)
February 9 – CLP Main-Oakland (412-622-3133)
February 16 – CLP Carrick (412-882-3897)
February 23 – CLP pop-up, Allentown (412-622-3319)
March 2 – CLP Brookline (412-561-1003)
March 9 – CLP Knoxville (412-381-6543)
March 23 – CLP Main-Oakland (412-622-3133)
April 20 – CLP Homewood (412-731-3080)
April 27 – CLP East Liberty (41-363-8232)
For more information and to register for one of these FAFSA Saturdays sessions, please call the library location or visit www.carnegielibrary.org.

Free Assistance with Securing a Job

The next installment of Skills for Success: The Fontana Series is underway at the Carnegie Library-downtown branch. One free workshop remains and is scheduled for Wednesday, January 23rd, from 9 a.m. – 1 p.m. If you are currently looking for a job or if you need assistance with any aspect of the job searching process, this free workshop will serve as a great resource for you.

I was proud to partner with the Carnegie Library of Pittsburgh (CLP) in 2011, providing grant funding for this free series aimed at building skills and creating excellent resumes and applications that aid job seekers in achieving the positions they desire. Whether you have already built a resume and are looking to fine-tune it, if you are starting from scratch and need help with organizing your work history, need assistance with searching for positions online, or require help in improving your interviewing skills, this free workshop will benefit you. I have heard directly from attendees of past sessions who have been able to find full-time work after putting to practice many of the lessons learned at the workshop.
A recent attendee, Kathleen Haak of Pittsburgh, offered this remark about her experience: "Skills for Success is a great workshop and I received some very helpful tools that I plan to incorporate in my job search!"
Competition today for jobs is fierce and job seekers may need tools to improve their chances at securing employment. This series provides those tools by featuring two separate workshops: one focused on resumes and cover letters, and the other dedicated to interviews and networking. This series also features a career lab where attendees can work on online applications and explore library resources. Due to limited space, registration is required for the workshop; however, walk-ins are welcome for the career lab.
The remaining schedule for Skills for Success is listed below. To register for one of these free workshops, please email careerworkshops@carnegielibrary.org or call 412-281-7141, ext. 2012.
CLP – Downtown branch
612 Smithfield Street
Pittsburgh, PA 15222
Wednesday, January 23rd – Resumes & Cover Letters
Workshop, 9 – 11 a.m./Career Lab, 11 a.m. – 1 p.m.

DCNR Open Grant Announcement
The PA Department of Conservation and Natural Resources (DCNR) is accepting grant applications for recreation and conservation grants through April 10th. Grant assistance from DCNR helps communities and organizations plan, acquire, and develop parks, recreation facilities, trails, and conserved critical conservation areas and watersheds. The 2013 DCNR grant program encourages applications that advance local conservation and recreation vision and implements Pennsylvania's Comprehensive Outdoor Recreation Plan and DCNR's Strategic Plan.
All applications must be submitted electronically through the Environmental eGrants System. All grant information, project guidance documents, program policies and application instructions are available on the site. For assistance with the System, please call DCNR's Grants Customer Service Center at 1-800-326-7734 or email DCNR-Grants@pa.gov.
Specific priorities for grant proposals include: the planning and development of improvements to existing park and recreation facilities that incorporate green features; trail development projects that close gaps in major statewide greenways and regionally significant trails; projects that help communities become bicycle and pedestrian friendly; land conservation projects that protect critical habitat, forested watersheds, wetlands, and riparian corridors; projects that connect youth to nature such as natural play areas, community parks that feature green amenities particularly in urban areas; projects that enhance water trails and improve public river access; and projects identified by regional partnerships that promote outdoor recreation and conservation of natural and heritage resources through plan implementation, education, and training.

Early Registration for Great Race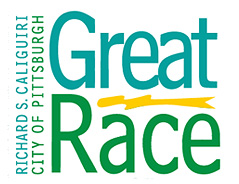 Due to the growing popularity of the Richard S. Caliguiri Great Race, organizers are encouraging runners to register early. They are offering "Early Bird" pricing to the first 6,000 participants to register that includes reduced entrance fees. The Great Race will also cap registration differently in 2013 after setting a record with 15,000 runners and walkers at last year's race. The 10K run will be capped at 10,000 runners with the 5K run/fitness walk being capped at 5,500. For more information on the 2013 Great Race or to take advantage of the "Early Bird" pricing, please visit www.RunGreatRace.com. This year's race is scheduled for Sunday, September 29th.

Brentwood Hosts Fundraiser for 4th of July Parade
The 4th of July Committee in Brentwood Borough is hosting a "Night at the Races" fundraiser on February 1st. Proceeds will benefit the borough's annual 4th of July parade, which is one of the area's largest Independence Day celebrations. The "Night at the Races" is being held in the church hall at St. Albert the Great at 3198 Schieck Street with doors opening at 6 p.m. To purchase tickets please call Sue Lockhart at 412-885-1828 or John Frombach at 412-882-3926 and for more information please visit the borough's new website at www.brentwoodboro.com.

Fontana Fact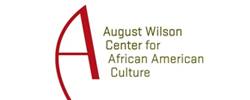 The August Wilson Center for African American Culture opened its doors for the first time in September 2009. Located in Pittsburgh's Cultural District, the Center has become a destination for local, regional and national audiences. The Center engages visitors in its mission of preserving, presenting, interpreting, celebrating and shaping the art, culture, and history of African Americans utilizing the rich history, legacy and culture of African Americans from western Pennsylvania as a foundation. The August Wilson Center is one of only two major arts institutions in the world named for Pulitzer Prize and Tony Award-winning playwright and Pittsburgh native August Wilson.

Offices of State Senator Wayne D. Fontana
Brookline District
932 Brookline Blvd
Pittsburgh, PA 15226
Phone: 412-344-2551
Fax: 412-344-3400
Harrisburg
543 Main Capitol
Box 203042
Harrisburg, PA 17120
Phone: 717-787-5300
Fax: 717-772-5484
Kennedy Township
Kenmawr Plz
524 Pine Hollow Rd
Kennedy Twp, PA 15136
Phone: 412-331-1208
Fax: 412-331-2079
Beechview Satellite
1660 Broadway Ave.
Pittsburgh, PA 15216
Phone: 412-343-2080
Fax: 412-343-2418