2013-14 Senate Committee Assignments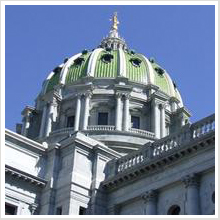 The Senate Democrats recently announced legislative committee assignments for the 2013-2014 legislative session. I am pleased to once again be named the Democratic Chair of the Community, Economic and Recreational Development Committee. This will be the third legislative session for which I will serve as chair of the committee. I look forward to once again focusing on revitalizing our communities through economic development, job creation and investing in Pennsylvania's businesses. This committee also has oversight of the activities of the Gaming Control Board which regulates the state's thriving gaming and casino industry. Our committee has worked tirelessly over the past few years to craft legislation to make sure the gaming funds are reinvested back into our communities.
I was also honored to be named as a member to the following committees for the 2013-14 session:
Judiciary Committee – oversees all matters related to the Pennsylvania criminal justice system and the judicial branch of government.
Law and Justice Committee – oversees activities of the Pennsylvania Liquor Control Board and the state's wine, liquor and malt beverage industries. This committee also handles matters concerning the Pennsylvania State Police and other law enforcement agencies at all levels throughout the Commonwealth.
Urban Affairs and Housing Committee – oversees matters pertaining to public and private housing issues including programs offered through the Pennsylvania Housing Finance Authority (PHFA). The committee also focuses on legislation addressing development and blight remediation in our state's urban centers.

There are 22 standing committees in the Pennsylvania Senate. These committees play an important part in the legislative process. The committee process provides members with the ability to evaluate and re-evaluate an issue or bill at an early stage to develop amendments before a bill goes forward so that it is more likely to be considered by the entire General Assembly.
To view a schedule of upcoming hearings and meetings as well as committee reports for all Senate committees, please go to: http://www.pasen.gov/index.cfm

Small Games of Chance Reporting Requirement Delay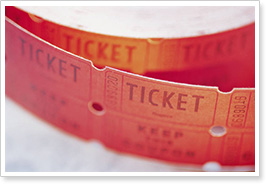 During the 2011-12 legislative session, the General Assembly passed legislation, Act 2 of 2012, which increased prize limits for small games of chance for the first time in 23 years. Under this legislation, prize limits for daily games increase from $500 to $1,000, weekly games from $5,000 to $25,000, and monthly raffles from $5,000 to $10,000.

These changes to the Local Option Small Games of Chance Act will help many of our non-profit organizations raise additional and much-needed revenue. Whether it be veterans' or fraternal organizations, religious groups, or civic or service associations, the increased prize limits will help keep them afloat as most of the money will be returned to the community which in turn will benefit us all.

In addition to increasing prize limits, this legislation also introduced new reporting requirements for eligible organizations. These reporting requirements were set to commence on February 1st. After hearing from many organizations on the difficulty they would have in submitting reports in time, I, along with my colleagues in the Senate Democratic Caucus, requested the Corbett Administration delay implementation of these reporting requirements.

I am pleased to report that the delay has been granted and that small games of chance licensees will have a year to meet the new reporting requirements. This extension will provide the General Assembly the opportunity to make some necessary adjustments to the reporting requirements to the newly changed law. The increase in prize limits will not be affected.

For more information on Small Games of Chance reporting requirements and to view frequently asked questions, please visit the Department of Revenue's website. You may also direct questions to the Department at 717-787-8275.

Free Student Financial Aid Seminar

Once again, I want to remind everyone that I will be hosting, in conjunction with the Pennsylvania Higher Education Assistance Agency (PHEAA), a PHEAA Financial Aid Education Day. This free seminar is scheduled for Saturday, January 26th and will run from 10 a.m. until noon at the Community College of Allegheny County (CCAC) – Allegheny Campus, in the Auditorium, Room S-260, in the Student Service Center Building. Attendees can enter the building from the entrance on Ridge Avenue and parking is available in the Mon Hill parking lot and Student Lot #2. Representatives from PHEAA will explain to students and their families what financial aid opportunities are available and which resources can assist in obtaining them. High school students who plan on attending a post-secondary school, and their parents, should consider attending this informative session.
PHEAA is a national provider of student financial aid services, serving millions of students and thousands of schools through its loan guaranty, loan servicing, financial aid processing, outreach, and other student aid programs. As high school students begin thinking about their plans for college, the PHEAA Financial Aid Education Day will provide an opportunity for both students and parents to receive information on all aspects associated with paying for college.
For more information or to register for the free PHEAA Financial Aid Education Day, please contact Keith Wehner in my office at kwehner@pasenate.com or 412-331-1208.

FAFSA Forms Available
If you are a student, or a parent of a student considering a post-secondary education and are interested in financial aid, the 2013-14 Free Application for Federal Student Aid (FAFSA) is now available. This federal form is used to determine your eligibility for most federal and state grant awards, work-study programs, institutional programs like private grants and need-based scholarships and federal student loans. The only way to find out if you qualify for awards is to complete and submit the FAFSA.
The FAFSA is available online at www.fsfsa.ed.gov. Completing the FAFSA online helps eliminate errors and offers a quicker processing time. You can complete the FAFSA online and submit it electronically or print the form and mail in to the U.S. Department of Education.
The FAFSA can be submitted beginning January 1st and it is better to complete and submit the FAFSA as soon as possible after that date as schools' financial aid deadlines vary.
Did You Know…
Did you know about two-thirds of full-time undergraduate college students receive some type of financial aid in the form of grants, scholarships, loans or work-study?

Free Assistance with Securing a Job

The next installment of Skills for Success: The Fontana Series is underway at the Carnegie Library-downtown branch. Two free workshops remain and are scheduled for Monday, January 14th and Wednesday, January 23rd, from 9 a.m. – 1 p.m. If you are currently looking for a job or if you need assistance with any aspect of the job searching process, these free workshops will serve as a great resource for you.

I was proud to partner with the Carnegie Library of Pittsburgh (CLP) in 2011, providing grant funding for this free series aimed at building skills and creating excellent resumes and applications that aid job seekers in achieving the positions they desire. Whether you have already built a resume and are looking to fine-tune it, if you are starting from scratch and need help with organizing your work history, need assistance with searching for positions online, or require help in improving your interviewing skills, this free workshop will benefit you. I have heard directly from attendees of past sessions who have been able to find full-time work after putting to practice many of the lessons learned at the workshop.
Competition today for jobs is fierce and job seekers may need tools to improve their chances at securing employment. This series provides those tools by featuring two separate workshops: one focused on resumes and cover letters, and the other dedicated to interviews and networking. This series also features a career lab where attendees can work on online applications and explore library resources. Due to limited space, registration is required for workshops; however, walk-ins are welcome for the career labs.
The remaining schedule for Skills for Success is listed below. To register for one of these free workshops, please email careerworkshops@carnegielibrary.org or call 412-281-7141, ext. 2012.
CLP – Downtown branch
612 Smithfield Street
Pittsburgh, PA 15222
Monday, January 14th – Interviewing & Networking
Wednesday, January 23rd – Resumes & Cover Letters
Workshops, 9 – 11 a.m./Career Labs, 11 a.m. – 1 p.m.

LIHEAP Crisis Grants Available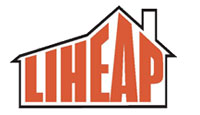 The Low-Income Home Energy Assistance Program (LIHEAP) Crisis Grant program opened on January 2nd. LIHEAP crisis grants are available to address heating emergencies like broken heating equipment, a lack of fuel, or a danger of being without fuel. If you need to apply for the crisis grant, you can apply online at www.compass.state.pa.us. You may also apply through a paper application, which can be downloaded from DPW's website or picked up from one of my district offices.
In Allegheny County, all LIEHAP crisis grant requests are now being handled by the Allegheny County Assistance Office and not the Department of Human Services. If you have questions about the LIHEAP crisis grant you can also call 1-800-622-3527. The income limits are as follows:
| | |
| --- | --- |
| Household Size | Income Limit |
| 1 | $16,755 |
| 2 | $22,695 |
| 3 | $28,635 |
| 4 | $34,575 |
| 5 | $40,515 |
| 6 | $46,455 |
| 7 | $52,395 |
| 8 | $58,335 |
| 9 | $64,275 |
| 10 | $70,215 |

Slot Machine Revenue Increases for 6th Straight Year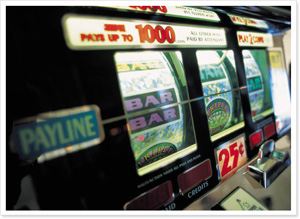 For the sixth consecutive year, gross revenue from slot machines in Pennsylvania's casinos has risen. In 2012, more than $2.4 billion in gross revenue was produced from slot machines all throughout the Commonwealth's casinos, representing a 2.7% increase over 2011 figures. Tax revenue generated from slot machines in 2012 totaled $1.3 billion. Locally, the Rivers Casino on the North Shore generated over $282 million in revenue from slot machines, increasing their total by 2.35% from 2011, the 4th biggest increase among casinos in the Commonwealth.
Tax revenue generated from gaming is used for property tax reduction, funds the Commonwealth's horse racing industry, fire companies, a statewide water and sewer project grant program, and the state's General Fund, as well establishing a new stream of tax revenue to local governments that host casinos for community projects. You can read more about gaming in Pennsylvania by visiting the PA Gaming Control Board's website.

Heidelberg Looking for Photos
If you reside in Heidelberg or have photographs that help tell Heidelberg's story, the Heidelberg Historical Society is looking for you. The Historical Society is seeking old photographs to be used in the Borough building's new Community Room. Photographs of the Borough, local businesses, organizations, local servicemen, officials, buildings, sports teams, or anything of local significance that you may wish to share with your neighbors is welcome. If you wish to share your photographs, the Historical Society will make a copy of your photo(s), return the original to you and display the copy in the Community Room. If you have photos and are interested in participating, you may drop them off at the Borough Building on 1631 East Railroad Street.

Christmas Tree Recycling Program
I want to remind everyone that Allegheny County residents can recycle their Christmas trees now through Saturday, January 19th as part of the County's Annual Christmas Tree Recycling Program. Trees may be dropped off daily, from dawn to dusk, at each of the County's nine regional parks. All decorations, lights and stands must be removed from the trees prior to dropping them off. The trees will be mulched and used in the County's parks. Following are the drop-off locations and the address for each park can be found by clicking on the park's link:
Boyce Park Round Hill
Deer Lakes Settler's Cabin
Harrison Hills South Park
Hartwood Acres White Oak
North Park

Local Students Win Competition

Congratulations to the Robotics team, the Yo'bots, at the Young Scholars of Western Pennsylvania Charter School (YSWPCS) on their win in the recent robotics competition that was held at the Sarah Heinz House. They were awarded 1st place in robot performance and 2nd place in teamwork out of 16 teams. This win gave them a Golden Ticket to the Grand Championship which will be held at Carnegie Mellon University, in the National Robotics and Engineering Center on January 19th. In addition to the students at YSWPCS, I commend their parents and the staff for their dedication and support they give to the students.

Fontana Fact
The Pittsburgh Film Office markets the greater southwestern Pennsylvania region to producers as a great location for movie, television and commercial productions. Since its inception in 1990, the Film Office has assisted more than 105 feature films and television productions in southwestern Pennsylvania to generate an economic impact of more than $600 million for the region.

Offices of State Senator Wayne D. Fontana
Brookline District
932 Brookline Blvd
Pittsburgh, PA 15226
Phone: 412-344-2551
Fax: 412-344-3400
Harrisburg
543 Main Capitol
Box 203042
Harrisburg, PA 17120
Phone: 717-787-5300
Fax: 717-772-5484
Kennedy Township
Kenmawr Plz
524 Pine Hollow Rd
Kennedy Twp, PA 15136
Phone: 412-331-1208
Fax: 412-331-2079
Beechview Satellite
1660 Broadway Ave.
Pittsburgh, PA 15216
Phone: 412-343-2080
Fax: 412-343-2418