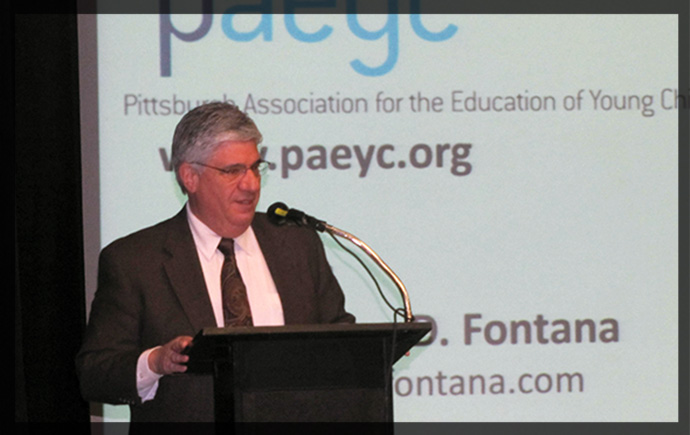 Senator Fontana offers remarks at the Focus on Renewal Leadership Networking program on January 30th at the Father Ryan Arts Center in McKees Rocks.

Liquor Privatization Proposal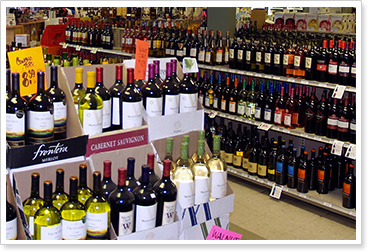 The current state store system that Pennsylvania has in place began in 1933 after the ending of Prohibition. Many attempts to privatize our system have occurred over the years with the earliest effort taking place during the Thornburgh Administration in 1983. Governor Ridge continued with the privatizing endeavor throughout the 1990s and Governor Corbett has been the most recent advocate. Up until this point, all attempts by these administrations have failed.
Last week, Governor Corbett announced a proposal to privatize the state's liquor system. Under the Governor's plan, the more than 600 state-owned liquor stores would be opened up to the free market with the Commonwealth auctioning off up to 1,200 wine and liquor licenses to a variety of retail businesses. Current beer distributors, which are now limited to selling cases and kegs of beer, would be eligible to apply for these enhanced licenses to allow them to sell wine, liquor and smaller amounts of beer like six packs. An unlimited number of licenses for groceries and other retail outlets would also be available to permit a store to sell just wine and spirits.
The Governor estimates that the plan would generate approximately $1 billion over the next four years. Specifically, $575 million from selling wholesale licenses, $224 million from the auctioning of the 1,200 licenses to replace the current state stores and $112.5 million from the licenses to expand offerings for existing beer distributors. The plan would maintain the current tax structure for alcohol sales, including the Johnstown Flood Tax.

The Pennsylvania Liquor Control Board (LCB) would retain regulatory authority over liquor in the state, and enforcement would be increased, including higher fines for serving minors, under the Governor's proposal. Additional money from license surcharges and increased fines would be allotted to the Pennsylvania State Police's Bureau of Liquor Control Enforcement.
Proceeds from the selling of the various licenses will be earmarked for public schools in the form of a learning block grant. Schools will be given the choice to decide whether they want to use the money for school safety, early learning, individualized learning or an educational program called STEM (science, technology, engineering and math courses).
Consequently, such a privatization plan will result in the loss of good, family sustaining jobs and a reliable revenue stream for the Commonwealth. The closing of the more than 600 state stores will leave an estimated 5,000 employees without a job. Additionally, after the initial sale of licenses, many anticipate that privatization will impact the state budget negatively by reducing the overall revenue from profits and taxation in the out years. Some rural lawmakers are concerned that this proposal would leave some residents with less accessibility and fewer options as state stores in those areas would close. Another concern is that this will provide increased access to alcohol for underage youths without the trained LCB employees monitoring attempted purchases.
With so much uncertainty behind this proposal, I believe our efforts should be focused on improving and modernizing Pennsylvania's liquor store system. Several proposals were advanced in the General Assembly last session that would begin reconstructing the way Pennsylvania's state store system operates. These were good first steps and we need to continue with that approach.
There is a reason why so many attempts to privatize have failed. Rather than dismantling the current system, we need to find ways to grant the LCB more flexibility so that they are able to make stores more efficient, consumer-friendly, profitable and competitive while at the same time maintaining controls over things like underage drinking and purchasing of alcohol as well as protecting existing jobs in this current poor job market. In addition to providing flexibility to our state stores, we can also assist local beer distributors by adopting real package reform such as allowing the sale of six-packs.
I find it puzzling how an Administration who has cut funding for education so severely in the last two budget cycles has chosen to link the sale of liquor stores to money for a new program that will be left without funding at the end of the four year phase-in period under this plan. This particular proposal is not a viable long-term solution that is in the best interests of Pennsylvanians.

Find Unclaimed Property

The Pennsylvania Treasury Department, Bureau of Unclaimed Property received more than $230 million in unclaimed funds during the last fiscal year and returned more than $100 million to rightful owners. I want all my constituents to be aware of the Unclaimed Property program and encourage everyone to inquire on whether you may be among the many Pennsylvanians who are owed unclaimed property.
Unclaimed property is a financial asset that has been left with institutions like banks, insurance companies, or other businesses and organizations. After five years of possessing this unclaimed property, these institutions are required by law to transfer abandoned property to the Treasury Department. The Treasury Department holds unclaimed property until it is claimed by the rightful owner and each year the Department receives millions of dollars in unclaimed property. Unclaimed property can include funds from abandoned bank accounts, forgotten stocks, uncashed checks, certificates of deposit, life insurance policies, safe deposit box contents, and recovered stolen property.
In an effort to assist Pennsylvanians in recovering unclaimed property, the Treasury Department has created a database that allows individuals to search by name to locate any assets that may be being held by the Department. To search this database, you may visit the Department's database. Simply enter your last name in the appropriate space and click on the "submit" button. If you discover your name on the list you must then request a claim form which will need to be completed before being submitted to the Department in order to receive your property.
If you need assistance with searching for unclaimed property or in submitting a claim, please contact one of my district offices and my staff will gladly assist you in recovering your property. You may also contact the Treasury Department by phone at 1-800-222-2046 to search for any unclaimed property. If you have additional questions about the Unclaimed Property program, you may also view frequently asked questions on the Department's website.
Did You Know…
Did you know that nearly one of every 10 Pennsylvanians has unclaimed property?

Shopping For Natural Gas Providers

The Pennsylvania Public Utility Commission (PUC) has created an online tool to assist consumers throughout the Commonwealth in shopping for a competitive natural gas supplier. PAGasSwitch, which is located on the PUC's website, www.puc.pa.gov, allows consumers to view a list of alternative natural gas suppliers to their natural gas distribution company. It also shows the consumer's traditional natural gas supplier and what prices they offer along with the terms and conditions they set as a part of their services.
PAGasSwitch allows both natural gas distribution companies and natural gas suppliers to enter and edit their pricing information so consumers can compare prices of their distributor to suppliers that offer competitive gas supply in their service area. If you are interested in comparing prices and wish to shop for a new natural gas supplier, please visit www.puc.pa.gov and click on the PAGasSwitch tab at the bottom of the page to get started.

Public Hearing on Drilling Near Airport
Allegheny County Council will be holding a public meeting on Thursday, February 7th to allow for public comment on proposed County legislation that would authorize the lease of minerals underlying real property at the Pittsburgh International Airport to the Allegheny County Airport Authority and permit drilling at the site to extract oil, gas, natural gas liquids and other minerals. The public meeting will take place at Robert Morris University's Sewall Center International room, located at 119 Campus Drive in Moon Township, beginning at 6 p.m.
If you wish to comment at the meeting you must register in advance and all forms must be received by County Council at least 24 hours prior to the scheduled meeting. You may register online by completing and submitting an online request form. A request to comment form can also be downloaded from the County's website and after being completed can be submitted to County Council either by fax (412-350-6499) or by mail to:
County Council Clerk
Allegheny County Council
Room 119 Courthouse
436 Grant Street
Pittsburgh, PA 15219
You may also pick up a request to comment form in person, at the address above.

Rivers Casino Holding Open Interviews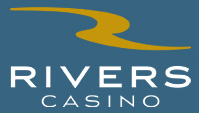 The Rivers Casino on the North Shore is holding an open interview session tomorrow, February 6th, from 10 a.m. – 7 p.m. The session will be held in the Casino's banquet facility on the 2nd floor. Rivers Casino is currently looking to fill full- and part-time positions in food and beverage, housekeeping, security, surveillance, table games and slots. For more information please visit www.riverscasino.com or call 412-566-4390.

Early Registration – Carnegie 5K Run/Walk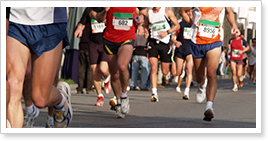 The Borough of Carnegie is hosting the 6th Annual Carnegie Volunteer Fire Department 5K Run/Walk on April 27th. You can register early for the race and registration forms are available at the Borough Building and at various businesses around Carnegie. You can also visit the borough's website to download a registration form. Anyone registering on or before March 29th will receive a discount. The race is open to serious runners as well as walkers, families, dog walkers and anyone looking to enjoy a leisurely day outside in the community. The event will also feature music, refreshments and door prizes as well as awards for the top finishers. Proceeds from the event support the Carnegie Volunteer Fire Department. For more information or to download a registration form, please visit www.carnegieborough.com.

Local Artist Featured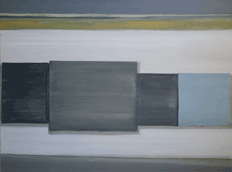 A local artist and his display, The Painting as Object, are currently being featured at the Pittsburgh Cultural Trust's 709 Penn Gallery. Fabrizio Gerbino, a Stowe Township resident, explores the nature of paintings as objects in themselves, by presenting a series of meta-paintings that use earlier works almost like objects in a still life, or as the launching point for abstractions. Gerbino translates these subjects into minimalist shapes using colors mixed only from primaries.
These works will be on display at 709 Penn Gallery through February 17th. 709 Penn Gallery, a project of the Pittsburgh Cultural Trust and managed by the Trust's Education and Community Engagement department, features exhibits by local and regional artists working in multiple disciplines. For more information and for Gallery hours of operation please visit www.trustarts.org.

Parkway Theater Benefit
The Parkway Theater in Stowe Township is hosting a Pre-Oscar Party Fundraising Gala on February 23rd to benefit the Theater at 644 Broadway Avenue. Doors open at 7 p.m. The event will feature a dinner, Chinese auction, Oscar voting ballots and much more. To order tickets please call 412-766-1668 or email lincolnbarber@yahoo.com. For more information please visit The Parkway Theater's Facebook page.

Local Student-Athlete Honored
Congratulations to Michael Boulos, a senior at Chartiers Valley High School on being named the Pittsburgh Post-Gazette's high school male athlete of the week. Michael, a senior, has helped lead Chartiers Valley's boys' basketball team to a 17-2 record while averaging a team-high 20 points per game. You can read more about Michael's accomplishments in a Post-Gazette story that ran on February 1st.

Fontana Fact

The city of Pittsburgh's Uptown neighborhood is a 1.5 mile area between downtown and the city's Oakland neighborhood, the state's 2nd and 3rd largest economic generators. In the early 20th century, many immigrants settled in Uptown hoping to secure employment in steel mills, coal mines, railroads, and other industries. Today, Uptown is transitioning itself into a vibrant neighborhood that features a mix of long-time residents, college students, artists, high-tech start-up entrepreneurs, human service non-profits, and multi-generational wholesale companies. Uptown Partners of Pittsburgh is a community-based organization of residents, institutions, and business owners who work together to build a vibrant community. You can learn more about their efforts at www.uptownpartners.org.

Offices of State Senator Wayne D. Fontana
Brookline District
932 Brookline Blvd
Pittsburgh, PA 15226
Phone: 412-344-2551
Fax: 412-344-3400
Harrisburg
543 Main Capitol
Box 203042
Harrisburg, PA 17120
Phone: 717-787-5300
Fax: 717-772-5484
Kennedy Township
Kenmawr Plz
524 Pine Hollow Rd
Kennedy Twp, PA 15136
Phone: 412-331-1208
Fax: 412-331-2079
Beechview Satellite
1660 Broadway Ave.
Pittsburgh, PA 15216
Phone: 412-343-2080
Fax: 412-343-2418