adultBasic Health Coverage Court Ruling

Last week, the Commonwealth Court ruled that two statutes that stripped money from the successful adultBasic and Medical Assistance for Workers with Disabilities programs were unconstitutional because they diverted money from the federal Tobacco Settlement to finance items other than health care in the general budget. I consider this ruling a victory in favor of hard-working Pennsylvanians who have found themselves in a position where they lack health care benefits because of Corbett Administration policies of cutting programs for low-income residents.
Under the Tobacco Settlement in 1998, tobacco companies agreed to distribute $200 billion over 25 years among Pennsylvania and other states. However, two subsequent laws were enacted that diverted some of the state's tobacco settlement funds to the state's general fund budget. The Court's decision threw out those measures and ruled that at least 30 percent of the settlement proceeds must fund the defunct adultBasic health insurance or a similar plan starting in Fiscal Year 2013-14.
AdultBasic was created in 2002 to serve lower-income working Pennsylvanians who fell through the gap. These individuals were not insured by their employers and could not afford to purchase private insurance, but earned too much to qualify for Medicaid and were too young for Medicare. During the last months of the program's existence in 2011, the qualifying household income limit was $21,660 for an individual and a subscriber paid $36 a month for full coverage that included major surgery but excluded dental costs and prescriptions. By late 2010, the program had become so popular that over 42,000 residents were subscribed and the waiting list exceeded 400,000.
AdultBasic was not a handout and presented no direct cost to the taxpayer because the program was funded with a combination of Tobacco Settlement money and the Community Health Reinvestment program, which was supported by the four Blues insurers in Pennsylvania as part of a six-year deal that eventually expired.
In February 2011, Governor Corbett declined to extend funding for adultBasic. Of the more than 42,000 program enrollees, only 38 percent of participants have enrolled into the more expensive, more limited benefits "Special Care" option according to the Pennsylvania Insurance Department. The majority of individuals have remained uninsured.
Shortly after the Administration's decision to end adultBasic, a group of former recipients filed a class-action lawsuit citing the move to end the program was a blatant violation of requirements directing a portion of the Tobacco Settlement moneys to these programs. The Court's ruling on this suit has reaffirmed my position that these valuable programs should have never been terminated and this Administration's policies of cutting vital human service programs from those who need it the most are not only unconscionable, but unconstitutional.
Did You Know…
Did you know that before the adultBasic program was terminated, more than 85% of enrollees had incomes below $30,000 and that 63% of enrollees were women?
Skills for Success Returns to Brookline

Skills for Success: The Fontana Series is returning to the Carnegie Library of Pittsburgh (CLP), Brookline branch, beginning April 3rd. The series will run each Wednesday during April at the CLP-Brookline branch, located at 708 Brookline Boulevard. If you are currently looking for a job, or are interested in boosting your skills that will help you land a desired position, these free workshops will serve as a great resource for you.

I was proud to partner with CLP in 2011, providing grant funding for this free series aimed at building skills and creating excellent resumes and applications that aid job seekers in achieving the positions they desire. Whether you have already built a resume and are looking to fine-tune it, if you are starting from scratch and need help with organizing your work history, need assistance with searching for positions online, or require help in improving your interviewing skills, this free workshop will benefit you.
Rachel Masilamani and Richard Brzustowicz will again lead the Skills for Success: The Fontana Series, bringing over 10 years combined experience assisting library visitors with job hunting, online applications and resume writing. The series features two separate workshops: one focused on resumes and cover letters, and the other dedicated to interviews and networking. The series also contains a career lab where attendees can work on online applications and explore library resources that can assist them in the job searching process.
Job seekers today face fierce competition in securing employment. The Skills for Success: The Fontana Series aims to equip job seekers with the tools they need to improve their chances at landing a desired position. Due to limited space, registration is required for workshops; however, walk-ins are welcome for the career labs. The schedule for the next round of workshops in the Skills for Success: The Fontana Series is listed below. To register for a workshop please call 412-281-7141, ext. 2012 or email careerworkshops@carnegielibrary.org.
CLP – Brookline
708 Brookline Blvd.
Pittsburgh, PA 15226
Wednesday, April 3 – Resumes & Cover Letters
Wednesday, April 10 – Interviewing & Networking
Wednesday, April 17 – Resumes & Cover Letters
Wednesday, April 24 – Interviewing & Networking
Workshops: 3-5 p.m., Career Labs: 5–7 p.m.
Assessment Appeal Extension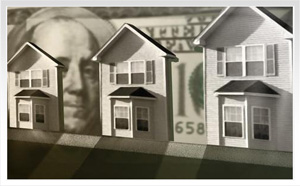 Recently, due to the confusion and problems associated with the court-ordered Allegheny County reassessment, Allegheny County Executive Rich Fitzgerald submitted legislation to County Council that would open an appeal period this year. There is usually no appeal period in a year in which a reassessment takes effect. The legislation passed and the appeal period opened last month.
Property owners who did not appeal their 2012 assessment last year or who did appeal but did not get the desired result, have another opportunity to appeal. These are appeals of the current, 2012 values and decisions by the County Board of Property Assessment Appeals and Review (BPAAR) would affect this year's property tax bills. Taxes must be paid on current assessed values but a refund will be issued if the value decreases as a result of an appeal decision. Unlike last year, there is no informal process, only a formal appeal.
You can request a 2013 Assessment Appeal Form by visiting Allegheny County's website and downloading and printing the one page form. You may enter the required information either by typing the information into the form and printing it, or you may print the form and write the information in the appropriate spaces. Completed appeal forms must be postmarked, or hand-delivered to the County Office Building, Third Floor, 542 Forbes Avenue, Pittsburgh, PA 15219, by the close of business on April 1st. You should also keep a copy of your completed appeal form for your records. For additional information or if you have questions please contact the Allegheny County Office of Property Assessments at 412-350-4600.
Dog License Awareness Month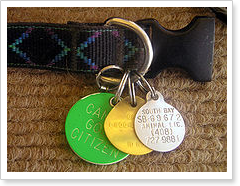 Since March is Dog License Awareness Month in Pennsylvania I wanted to take the opportunity to remind all dog owners that state law requires all dogs, three months and older, to be licensed each year. An annual dog license is $8.45 and a lifetime license is $51.45. If the dog is spayed or neutered, those fees are reduced to $6.45 and $31.45 respectively. Discounts are available to senior citizens and people with disabilities. In Allegheny County, you can obtain a dog license application from the Allegheny County Treasurer's Office.
In an effort to raise awareness to Pennsylvanians on the need to license a dog, the Department of Agriculture is sponsoring a poster contest. All students in grades 1-6 are eligible to participate by creating posters that educate other students and their families about the importance of licensing their dog for the safety of the community. Cash awards will be given to the students judged to have created the best posters. The grand prize winner will have his or her poster displayed at the Dog Law Enforcement Office and will be featured on the cover page of the 2014 Dog Law Enforcement Office Coloring Book. For more information about the contest, please visit www.licenseyourdogPA.com. Entries are due April 30th.
Additionally, the Department of Agriculture has set a goal to sell 100,000 dog licenses in March as part of Dog License Awareness Month. If the goal is met, PetSmart will donate $10,000 to Susquehanna Service Dogs, a non-profit organization that trains and provides service and hearing dogs that help individuals with special needs become more independent.
Taste of Brookline
The South Pittsburgh Development Corporation is hosting the Second Annual Taste of Brookline on April 28th from 2 – 5 p.m. at the Church of the Resurrection gymnasium in Brookline. The social event promotes the great assets found in Brookline and showcases local cuisine while helping to raise funds for revitalization efforts and community-based projects in the neighborhood. In addition to food and drink samples from local establishments, live entertainment will be provided with the music of Jack Stanizzo of The Contrails and guitarist Paul Lowe. Tickets can be purchased online at www.tasteofbrookline.com or in person at A-Boss, Cannon Coffee, or Kribel's Bakery along Brookline Boulevard.
Brentwood Community Paper Shred-It Day
The Brentwood Business Owners Association (BBOA) is hosting a Community Paper Shredding Day on April 20th in the front parking lot at Brentwood High School. Residents with old tax returns, bank statements, credit card information, or any papers they need shredded can attend from 9 a.m. – 1 p.m. For more information please visit www.bboaonline.com.
Cornell Student-Athlete Honored
Congratulations to Lindsey Jeffress, a student at Cornell High School for being named the KDKA-TV Extra Effort Award Winner on March 7th. Lindsey is a letter winner in three sports at Cornell – softball, volleyball and swimming – and maintains a 4.09 grade point average. You can watch the presentation that took place at Cornell High School on KDKA's website. Congratulations Lindsey!
State Basketball Playoffs Update
The Chartiers Valley girls' basketball team advanced to the 2nd round of the Class AAAA P.I.A.A. playoffs after defeating Allerdice 70-41 in a 1st round game. Chartiers Valley, the W.P.I.A.L. runner-up in Class AAAA, will play Gateway tonight with the winner advancing to the quarterfinals. In Class AA, both Bishop Canevin and Seton-LaSalle won 1st round games and advanced to the 2nd round. Bishop Canevin defeated Westmont Hilltop 51-37 and will face General McLane tonight and Seton-LaSalle defeated Kane 67-16 and faces Greensburg Central Catholic tonight.
On the boys' side both Montour and Chartiers Valley won their 1st round games and have advanced to the 2nd round of the Class AAA P.I.A.A. playoffs. Montour defeated South Fayette 52-43 and will face Girard in a 2nd round game tonight. Chartiers Valley faces Johnstown in the 2nd round tonight after defeating Strong Vincent 71-54. Brentwood narrowly lost their first round game against Conemaugh Township 53-49 in the Class A playoffs.
Best of luck to all the teams!
Dormont Pool Fundraiser
The Friends of Dormont Pool are hosting their 7th Annual St. Patty's Day Party on Saturday, March 16h from 8 p.m. until midnight. The event will be held at the Recreation Center above Dormont Pool. Food and beverage, dancing and a Chinese auction are all part of the festivities. Tickets can be purchased in advance by contacting Sarann Fisher at 412-561-7692 or sarann5@verizon.net. Tickets can also be purchased at the door or by clicking here. Proceeds from the St. Patty's Day Party benefit Dormont Pool.
Fontana Fact
The city of Harrisburg has served as the state capital of Pennsylvania since 1812. The Pennsylvania Colony established its first capital in 1643 at Tinicum Island in Delaware County. In 1682, the first General Assembly was convened in Chester, which served as the state capital until the following year, 1683, when Philadelphia became the state capital. Lancaster became the state capital in 1799 before Harrisburg received that designation in 1812.
Offices of State Senator Wayne D. Fontana
Brookline District
932 Brookline Blvd.
Pittsburgh, PA 15226
Phone: 412-344-2551
Fax: 412-344-3400
Harrisburg
543 Main Capitol
Box 203042
Harrisburg, PA 17120
Phone: 717-787-5300
Fax: 717-772-5484
Kennedy Township
Kenmawr Plz.
524 Pine Hollow Rd
Kennedy Twp, PA 15136
Phone: 412-331-1208
Fax: 412-331-2079
Beechview Satellite
1660 Broadway Ave.
Pittsburgh, PA 15216
Phone: 412-343-2080
Fax: 412-343-2418