Comprehensive Funding Source for Transportation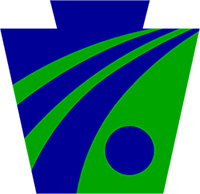 Pennsylvania has one of the largest highway networks in the country and is one of the most heavily traveled, ranking fifth nationally in miles of state-maintained highways. In March, the Pennsylvania Department of Transportation (PennDOT) released its first ever Transportation Performance Report which details the Commonwealth's efforts in safety, mobility, system preservation and accountability. The results of the report underscored the need for a significant transportation investment in the coming months.
The Transportation Performance Report highlights how Pennsylvania's transportation infrastructure continues to deteriorate at an alarming rate without a long-term solution or sufficient investment into the problem. Everything from bridges to highways to mass transit are competing with one another for any funding that is available. The report stresses that a gap exists between transportation funding and the infusion of money the Commonwealth needs. That gap is estimated at $3.5 billion annually and will grow to $7 billion by 2020.
This report was issued 20 months after the Governor's own Transportation Funding Advisory Committee reported Pennsylvania had a $2.5 billion annual transportation funding gap and released recommendations, in July 2011, on how to help close the gap. It wasn't until the release of his proposed budget in February this year that the Governor began to embrace some of the suggestions from the commission's report.
Governor Corbett's budget proposal would pump $1.8 billion into transportation funding for our state for roads, bridges and mass transit over the next five years. Much of this new revenue would come from gradually lifting the cap of the state's Oil Company Franchise Tax which is levied on gas distributors. At the same time, the Governor's plan calls to reduce the state gasoline tax paid at the pump from 12 cents a gallon to 10 cents a gallon over two years.
Even though $1.8 billion is a considerable amount, it is far from the commission's estimate that $2.5 billion is needed annually to repair the aging transportation infrastructure in Pennsylvania. Considering especially that the $1.8 billion would be allocated over a 5-year period, the Governor's proposal is only a starting point. The Senate and House Transportation Committees have joined forces and are holding bipartisan discussions aimed at finding additional funding sources for Pennsylvania's mobility network's needs. The Senate committee is scheduled to release a proposal this month that will mirror a figure closer to what the commission has previously recommended.
I will continue to advocate for swift legislative action on a plan that will address all components of transportation in our state: highways, bridges, transit systems, railways, ports and airports. It's particularly crucial that any acceptable proposal provide sufficient and predictable funding for mass transit with growth potential to address future operational and capital needs. After all, a comprehensive transit system is a core function of a vibrant, modern state.
Skills for Success - Register Today!

The next round of workshops in the Skills for Success: The Fontana Series gets underway tomorrow at the Carnegie Library of Pittsburgh (CLP), Brookline branch. The series will run each Wednesday during April at the CLP-Brookline branch, located at 708 Brookline Boulevard. If you are currently looking for a job, or are interested in boosting your skills that will help you land a desired position, sign up today for one of these free workshops, which will serve as a great resource for you.

I was proud to partner with CLP in 2011, providing grant funding for this free series aimed at building skills and creating excellent resumes and applications that aid job seekers in achieving the positions they desire. Whether you have already built a resume and are looking to fine-tune it, if you are starting from scratch and need help with organizing your work history, need assistance with searching for positions online, or require help in improving your interviewing skills, this free workshop will benefit you.
Rachel Masilamani and Richard Brzustowicz will again lead the Skills for Success: The Fontana Series, bringing over 10 years combined experience assisting library visitors with job hunting, online applications and resume writing. The series features two separate workshops: one focused on resumes and cover letters, and the other dedicated to interviews and networking. The series also contains a career lab where attendees can work on online applications and explore library resources that can assist them in the job searching process.
Job seekers today face fierce competition in securing employment. The Skills for Success: The Fontana Series aims to equip job seekers with the tools they need to improve their chances at landing a desired position. Due to limited space, registration is required for workshops; however, walk-ins are welcome for the career labs. The schedule for the next round of workshops in the Skills for Success: The Fontana Series is listed below. Following Brookline, the series will move to CLP branches in West End and Mt. Washington. To register for a workshop at any of these locations please call 412-281-7141, ext. 2012 or email careerworkshops@carnegielibrary.org.
CLP – Brookline
708 Brookline Blvd.
Pittsburgh, PA 15226
Wednesday, April 3 – Resumes & Cover Letters
Wednesday, April 10 – Interviewing & Networking
Wednesday, April 17 – Resumes & Cover Letters
Wednesday, April 24 – Interviewing & Networking
Workshops: 3-5 p.m., Career Labs: 5–7 p.m.
CLP – West End
47 Wabash Ave.
Pittsburgh, PA 15220
Tuesday, May 7 – Resumes & Cover Letters
Wednesday, May 8 – Interviewing & Networking
Tuesday, May 14 – Interviewing & Networking
Wednesday, May 15 – Resumes & Cover Letters
Workshops: Noon-2 p.m., Career Labs: 2-4 p.m.
CLP – Mt. Washington
315 Grandview Ave.
Pittsburgh, PA 15211
Thursday, May 23 – Resumes & Cover Letters
Thursday, May 30 – Interviewing & Networking
Thursday, June 6 – Resumes & Cover Letters
Thursday, June 13 – Interviewing & Networking
Workshops: 1-3 p.m., Career Labs: 3-5 p.m.

In Remembrance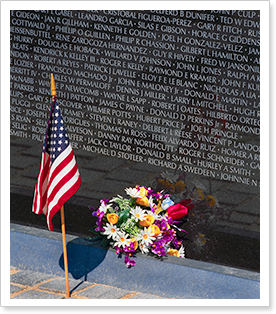 Four years ago this Thursday, April 4th, three Pittsburgh Police Officers tragically lost their lives in the line of duty, responding to a 911 call for a domestic disturbance. The deaths of officers Eric G. Kelly, Paul J. Sciullo II, and Stephen J. Mayhle were an unspeakable tragedy. These brave officers left behind family and friends who loved them and a community filled with deep sadness.

As we remember these heroes on the anniversary of their untimely passing, let us honor their memory by expressing our gratitude and appreciation to all the men and women in uniform who protect us every day. Our police, firefighters, first responders and our military, risk their lives every day to protect their fellow neighbor from harm and keep our neighborhoods safe.
Each day, we should take a moment and reflect on our lives, appreciate what we have, and give thanks to those who risk their lives to protect us.

LIHEAP Deadline Extended
The Low Income Home Energy Assistance Program (LIHEAP) has been extended. If you need assistance in paying your home heating bills, you now have until April 26th to apply. LIHEAP, which opened on November 1st, provides cash grants to low-income households that need help in paying their home heating fuel and utility bills.
If you need to apply for LIHEAP, you can do so on the state's COMPASS website or by picking up an application at any of my district offices. After your application is reviewed, you will receive a notice explaining your eligibility and the amount of assistance you will receive. Payments are generally sent directly to a utility company or fuel dealer and are credited to your account. Crisis grants are also available to those who have an emergency situation and are in jeopardy of losing their heat. Crisis assistance is available 24 hours a day by calling the Allegheny County Department of Human Services at 1-800-851-3838. For additional home heating assistance, you may also want to contact your utility company. You may also call the LIHEAP hotline at 1-866-857-7095 with any questions about this program.
The income limits for this season's LIHEAP are as follows:
| | |
| --- | --- |
| Household Size | Income Limit |
| 1 | $16,755 |
| 2 | $22,695 |
| 3 | $28,635 |
| 4 | $34,575 |
| 5 | $40,515 |
| 6 | $46,455 |
| 7 | $52,395 |
| 8 | $58,335 |
| 9 | $64,275 |
| 10 | $70,215 |

Great American Cleanup Pennsylvania
This year's Great American Cleanup of Pennsylvania runs through May 31st. This project is an annual effort sponsored by the Pennsylvania Department of Transportation (PennDOT), Keep Pennsylvania Beautiful, the Pennsylvania Department of Environmental Protection (DEP), and other partners to keep our communities clean and improve the overall quality of life for everyone. If you are interested in volunteering, please visit www.gacofpa.org where you can find a listing of cleanup events, resources for organizing a cleanup, and other information.
In conjunction with this year's effort, Keep Pennsylvania Beautiful is hosting a Great American Cleanup Video Contest. Anyone interested in participating can visit www.gacofpa.org to download an entry form. To enter, submit a 3-5 minute video of your Great American Cleanup of Pennsylvania event. The winning entry and two runners up will receive cash prizes.
During last year's Great American Cleanup, 6.7 million pounds of litter was collected from Pennsylvania's roads, trails and shorelines by more than 141,000 volunteers.

Local Construction Projects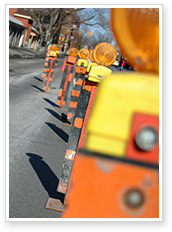 PennDOT will be rehabilitating a portion of Routes 51 and 88 with construction work scheduled to begin in June. The project will consist of the replacement of three structurally deficient bridges, extension of two culverts, a new bridge for construction of a jug handle, minor widening and reconstruction, traffic signals, lighting, and sidewalks among other items. This work is being done to remove structurally deficient bridges from the system and improve mobility and safety in the area of the Route 51 and 88 intersection. Once construction begins, PennDOT plans to maintain two lanes of traffic in each direction on Route 51 and one lane of traffic in each direction on Route 88 with the exception of a five-month period when Route 88 northbound will be detoured via Connor Road, Washington Road and West Liberty Avenue. Off duty uniformed Police Officers will assist with traffic control during construction at designated intersections.
Beginning today, the Liberty Tunnels will be closed nightly, in both directions, from 10 p.m. – 6 a.m., Sunday-Friday nights, as the fourth phase of the Liberty Tunnels improvement commences. The project includes repair of structural concrete, updating and repairing of electrical, lighting and safety systems, refurbishing of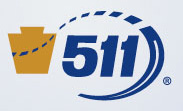 the portal buildings and other improvements. PennDOT expects work to conclude in November. Detour signs will be posted to guide motorists both outbound and inbound.
Changing weather and other factors sometimes dictates changes to scheduled projects. You can subscribe to traffic alerts and other advisories issued by PennDOT by emailing jstruzzi@pa.gov. You may also visit www.511pa.com or call 511 from any phone to check traffic conditions on major roadways before traveling.
Did You Know…
Did you know the Liberty Tunnels were built in 1924 and approximately 45,000 vehicles travel through the tunnels daily?

Brookline Boulevard Improvement Project
If you live in Brookline, travel through the neighborhood, or patronize local businesses in Brookline, you have noticed the ongoing construction project taking place along Brookline Boulevard. The Brookline Boulevard Improvement Project began in late February and when completed will showcase, new street lights, street trees and planting beds, traffic signal improvements, new pavement, pavement markings, crosswalks, sidewalks, and ADA accommodations along the Boulevard. The project is expected to be completed by November.
During the construction period, please be safe when travelling along the Boulevard and observe posted signs and advisories. The residents and businesses in Brookline have waited many years for this project to begin. It is more important than ever that the community continues to support the business community in Brookline while this project continues. Brookline is open for business!

Free Online Tax Preparation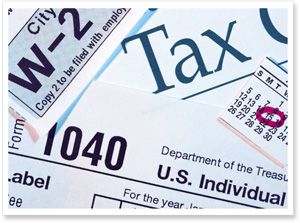 I want to remind constituents that you may be eligible to e-file your federal tax returns at no cost. If you earned $57,000 or less in 2012, you are eligible. The Free File Alliance, a coalition of industry-leading tax software companies has again partnered with the Internal Revenue Service (IRS) to offer the IRS Free File Program. Since its inception in 2003, Free File has offered 70 percent of U.S. taxpayers free access to leading commercial tax preparation software.
To file your federal tax returns online please visit the IRS Free File page. Make sure you have a copy of your tax return from last year and all W-2's and 1099 forms before getting started. For more information on the IRS Free File Program please contact the Pittsburgh Taxpayer Assistance Center at 412-395-5667.

Fontana Fact
The Pittsburgh Pirates opened the 2013 season at PNC Park yesterday with a 3-1 loss to the Chicago Cubs before an announced crowd of 39,078. Last season, the Pirates won 79 games which was their highest win total since winning 96 games in 1992. Nearly 2.1 million (2,091,918) fans turned out at PNC Park last season, the second highest season total in the club's history, which began in 1882.

Offices of State Senator Wayne D. Fontana
Brookline District
932 Brookline Blvd.
Pittsburgh, PA 15226
Phone: 412-344-2551
Fax: 412-344-3400
Harrisburg
543 Main Capitol
Box 203042
Harrisburg, PA 17120
Phone: 717-787-5300
Fax: 717-772-5484
Kennedy Township
Kenmawr Plz.
524 Pine Hollow Rd
Kennedy Twp, PA 15136
Phone: 412-331-1208
Fax: 412-331-2079
Beechview Satellite
1660 Broadway Ave.
Pittsburgh, PA 15216
Phone: 412-343-2080
Fax: 412-343-2418