Senator Fontana attended the Centennial celebration of Dormont Day on July 4th,
held in the parking lot of Dormont Pool.

Education Funding – Too Little, Too Late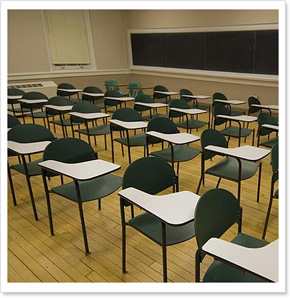 Last week I wrote about the overall 2013-14 budget. I highlighted some of the reasons why I voted against the spending plan with a major reason being the lack of adequate funding for basic education. Students, teachers, parents and school administrators should not have to hold their breath every June in anticipation of how many more jobs will be cut or how many programs that will not be funded for the upcoming school year. School districts have already had to re-evaluate how to make the most of their funding through larger class sizes, laying off teachers and staff, no longer offering extracurricular activities and skimping on materials for teaching and learning. Schools have no more fat to trim but this Administration seems to want to drive all public schools out of business.
As the following chart displays, too many programs have either been flat-level funded or received only a slight increase in funding even though schools are working with less staff, greater class sizes and fewer materials:
| | | | |
| --- | --- | --- | --- |
| Program | 2012-13 Funding | 2013-14 Funding | Difference |
| Basic Education Funding | $5,403,629,000 | $5,526,129,000 | $122,500,000 |
| PA Accountability Grants | $100,000,000 | $100,000,000 | $0 |
| Pre-K Counts | $82,784,000 | $87,284,000 | $4,500,000 |
| Head Start Supplemental Assistance | $37,278,000 | $39,178,000 | $1,900,000 |
| Mobile Science and Math Education Program | $650,000 | $864,000 | $214,000 |
| Teacher Professional Development | $6,459,000 | $6,459,000 | $0 |
| Adult and Family Literacy | $11,675,000 | $12,075,000 | $400,000 |
| Career and Technical Education | $62,000,000 | $62,000,000 | $0 |
| Special Education | $1,026,815,000 | $1,026,815,000 | $0 |
| Early Intervention | $216,973,000 | $221,973,000 | $5,000,000 |
| PA Charter Schools for the Deaf and Blind | $40,602,000 | $41,709,000 | $1,107,000 |
| Safe Schools Initiatives | $2,022,000 | $8,522,000 | $6,500,000 |
Although a $122.5 million increase seems like a significant increase for the Basic Education Subsidy, Governor Corbett cut over $1 billion for this line item when he took office over two years ago. To put it into perspective, the Accountability Block Grant, which provides support for pre-kindergarten, class size reduction, and tutoring received an allocation of $254 million during the 2010-11 school year. Pennsylvania is nowhere close to where it once was in funding for education needs.
Schools in the 42nd Senate District:
Estimated 13-14 Basic Education Funding (BEF)

School District

12-13 BEF

13-14 BEF

$ increase

% increase

Baldwin-Whitehall

$8,798,028

$9,071,041

$273,013

3.10%

Brentwood Borough

$4,482,287

$4,581,436

$99,149

2.21%

Carlynton

$3,917,702

$4,000,238

$82,536

2.11%

Chartiers Valley

$4,448,569

$4,589,032

$140,463

3.16%

Cornell

$1,599,858

$1,642,725

$42,867

2.68%

Keystone Oaks

$4,541,018

$4,628,863

$87,845

1.93%

Montour

$3,687,122

$3,772,212

$85,090

2.31%

Northgate

$3,760,082

$3,837,621

$77,539

2.06%

Pittsburgh

$152,501,623

$153,778,156

$1,276,533

0.84%

Sto-Rox

$8,292,538

$8,443,579

$151,041

1.82%
Last year, the 2012-13 budget provided $49 million in special aid to 16 school districts, which included Sto-Rox, considered financially distressed or receiving loans for financial recovery. Earlier this year, the Senate Democrats offered our budget proposal that would have continued to grant additional funding to these schools that are in dire need. Our plan would have distributed $39 million to 33 distressed districts across the state. Unfortunately, the 2013-14 budget falls short and only grants $30 million in special aid to 21 school districts arbitrarily labeled as "distressed" or "stressed" where once again Pennsylvania turns its back on those who need assistance the most. Several districts that were a part of that distribution last year, including Sto-Rox, were cut out in the new budget.
In my view, the spending plan for education funding is unacceptable and we cannot continue to ignore the plight of distressed schools. If this Administration believes Pennsylvania only needs to level fund essential programs, more and more schools across the state will start to join the ranks of being a distressed school. We cannot continue to blame teachers and underprivileged students for lackluster academics when the funding policies that have been put in place have left schools with no other options. Schools have completely emptied their reserve funds and are left only to rely on the shrinking local tax and property bases. Governor Corbett is setting students and schools up for failure with his lack of adequate funding.

Stay Cool During Summer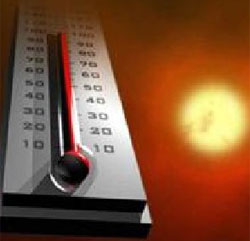 The Pennsylvania Department of Health is encouraging all Pennsylvanians to take precautions to stay safe during the heat and humidity that often rises during the summer months. It is important to know that even healthy individuals of any age group can develop heat-related illnesses. However, those facing the greatest risk of developing heat-related illnesses include adults over age 65, children under the age of 4, individuals with medical problems such as heart disease and those without access to air conditioning.
The most common heat-related illnesses are heat stroke and heat exhaustion. Heat stroke is the most serious illness and warning signs include extreme body temperature, rapid pulse, throbbing headache, dizziness and confusion. If you develop any symptoms of heat stroke, you should seek medical attention immediately. Heat exhaustion symptoms include heavy sweating, paleness, muscle cramps, tiredness, weakness, dizziness, headaches, nausea or vomiting and fainting.
The Department of Health offers the following tips to follow during times of excessive heat:
Drink more water than usual and don't wait until you're thirsty to drink fluids
Check on high-risk individuals and remind them to drink enough water
Avoid caffeinated and alcoholic beverages and liquids containing high sugar amounts
Wear lightweight, light-colored clothing
Avoid direct sunlight and limit outdoor activities to hours when temperatures are cooler
Never leave children or pets in vehicles
Stay in air-conditioned areas as much as possible
Additionally, Allegheny County encourages residents aged 60 and over to visit any of the 57 county-funded senior centers during their hours of operation to stay cool. You can view a listing of senior centers here. The city of Pittsburgh opens cooling centers when the temperatures rise. You may visit city of Pittsburgh website to view a list of available cooling centers.

AFIG Grant Workshop

As I mentioned in the June 18th edition of my News & Views the Pennsylvania Department of Environmental Protection (DEP) is accepting applications for the Alternative Fuels Incentive Grant (AFIG) program through July 26th. An estimated $10 million is available through this program for the purchase or conversion of medium- to light-weight natural gas vehicles, the conversion or purchase of electric, propane or other alternative fuel vehicles of any size. Eligible applicants include: municipal authorities; political subdivisions; non-profit organizations; corporations; school districts; and limited liability companies or partnerships incorporated or registered in the state.
To assist interested applicants with the online grant submittal process, the Southwestern Pennsylvania Commission (SPC) in conjunction with Pittsburgh Region Clean Cities is co-sponsoring an AFIG Application Assistance Workshop on July 11th. The workshop will begin at 10 a.m. at the Cranberry Municipal Building, located at 2625 Rochester Road in Cranberry Township, Butler County. An overview of the AFIG program will be presented, along with a demonstration of the online grant submittal process and related forms.
If you are interested in attending, please contact Geoff Bristow at 814-322-6681 or gbristow@pa.gov.

Hemochromatosis Awareness Month
July is National Hemochromatosis Awareness Month. This is a disease that can affect individuals of Irish decent and other northern European countries. Hemochromatosis is an inherited disorder that causes the body to absorb and store too much iron. The extra iron builds in vital organs such as the liver, heart, or pancreas, and damages those organs.

Hemochromatosis affects one of every 200 people with northern European descent and one in ten people are carriers of the gene mutation disorder, meaning it can be passed on to your children. This disease can affect individuals from any ethnicity, but it is most common in individuals that descend from Ireland, Scotland, England, Sweden, Scandinavia, the Netherlands, Italy, Spain, or France. Some factors that accelerate iron overload are alcohol use, consuming a meat-rich diet, and taking an oral iron supplement. Signs and symptoms of Hemochromatosis often mimic other conditions and it can be difficult to diagnose if it is not tested.
To learn more about having your iron levels tested, you should speak with a doctor. You can also learn more about Hemochromatosis by visiting www.hemochromatosis.org or www.irondisorders.org.

McCullough Bridge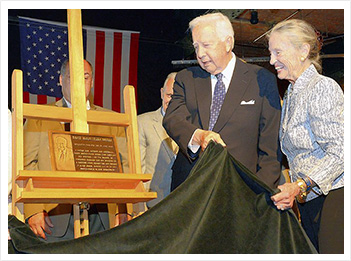 Bob Donaldson/Post-Gazette
David McCullough and his wife, Rosalee, unveil a replica
plaque dedicating the David McCullough Bridge, formerly the 16th Street Bridge, Sunday at the Heinz History Center
On Sunday, July 7th, I was honored to witness the ceremony renaming the 16th Street Bridge as the David McCullough Bridge. Mr. McCullough, a Pittsburgh native, is one of the nation's great historians, having received Pulitzer Prizes for his writings on Presidents Harry Truman and John Adams. He was awarded the Presidential Medal of Freedom in 2006, the highest civilian award bestowed upon U.S. citizens. The renaming of the 16th Bridge, to the David McCullough Bridge is a fitting tribute to a man who is synonymous with both history and Pittsburgh, as many see this bridge as a gateway to the nearby Heinz History Center, a venue that Mr. McCullough has always supported over the years. Congratulations to Mr. McCullough on receiving this honor and for your contributions over the years to both Pittsburgh and the nation!
Did You Know…
Did you know that David McCullough wrote his first book, The Johnstown Flood, primarily at night and on weekends while working a full-time job? The book became a bestseller in 1968 and its success led him to become a full-time writer.

Brookline Breeze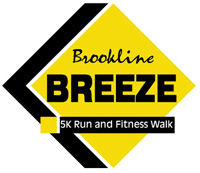 The 32nd Annual Brookline Breeze is scheduled for Saturday, August 10th with festivities set to begin at 8 a.m. in Brookline Park that include a live band and pre-race registration. The event features a one-mile Mini Breeze beginning at 8:35 a.m. and a Dog Walk which starts a few minutes later. The 5K Run will start at 9 a.m. with walkers scheduled to begin a few minutes later.
The 3.1 mile race route begins at the park and follows Brookline Boulevard to Pioneer Avenue. After turning left onto Pioneer, the route continues to West Liberty Avenue before turning around onto Pioneer and back to the Boulevard before finishing at the park.
Refreshments are provided to all participants and an awards presentation and gift raffle follows the race. All proceeds from the race benefit the Brookline Area Food Bank, Meals on Wheels, Brookline Area Recreation Programs, and the Brookline Regional Catholic School. For more information on the race or to obtain a registration form, please visit www.brooklinebreeze.com.

Free Summer Movies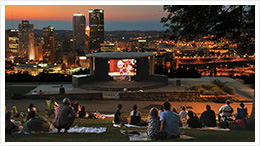 Dollar Bank Cinema in the Park is underway at seven parks in the city of Pittsburgh. Citiparks invites families to bring a blanket or a lawn chair and enjoy a movie as a different movie will be shown each week at one of seven parks including Arsenal Park in Lawrenceville, Brookline Memorial Park, Grandview Park on Mt. Washington, Riverview Park, and Overlook Park in Elliot, among others. To view a list of movies scheduled and the movie dates at each park, please click here. You may also call 412-422-6426 for more information. The weekly films are scheduled through the end of August.

Brookline Business Feature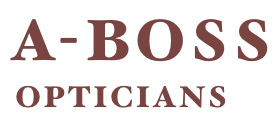 This week's featured Brookline business is A-Boss Opticians, located at 938 Brookline Boulevard. Located in Brookline since 1971, A-Boss offers customers a variety of eyewear products such as lenses and frames in addition to performing repairs on customers' existing frames. A-Boss is open seven days a week and recently launched a new website, www.abossopticians.com. To learn more about A-Boss, please visit their website or call 412-561-0811. Please continue to support local merchants during the Brookline Boulevard Streetscape Project and remember:
Brookline is open for business!
Fontana Fact
Since the 1920's, to the surprise of many, bison have roamed in Allegheny County's South Park. Today, there are 16 bison roaming in a double-fenced area in the South Park game preserve which is open to visitors every day.

Offices of State Senator Wayne D. Fontana
Brookline District
932 Brookline Blvd.
Pittsburgh, PA 15226
Phone: 412-344-2551
Fax: 412-344-3400
Harrisburg
543 Main Capitol
Box 203042
Harrisburg, PA 17120
Phone: 717-787-5300
Fax: 717-772-5484
Kennedy Township
Kenmawr Plz.
524 Pine Hollow Rd
Kennedy Twp, PA 15136
Phone: 412-331-1208
Fax: 412-331-2079
Beechview Satellite
1660 Broadway Ave.
Pittsburgh, PA 15216
Phone: 412-343-2080
Fax: 412-343-2418