Pass the Trash
Pennsylvania will become the third state in the nation to enact what is known as "Pass the Trash" legislation. House Bill 1816 (HB 1816) was amended with language that puts mechanisms in place to protect students from predators by mandating tougher background checks on educators and prospective school employees. Oregon and Missouri have already taken similar action on this matter.
Specifically, the new law bans a practice known as "passing the trash," which occurs when school districts ask employees accused of inappropriate contact with students to "quietly" resign in exchange for a confidentiality agreement and, sometimes, help finding a new job in a different school district.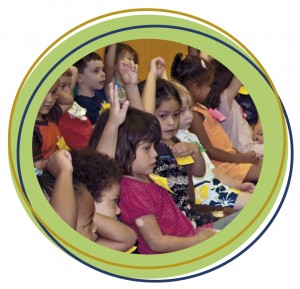 The provision to the Public School Code will mandate tougher background checks for "certified and non-certified educators and other prospective employees who might have direct contact with children." Before a school entity or independent contractor offers employment to someone who will have direct contact with children, the applicant would be required to sign a waiver allowing the potential employer to ask the prospective employee if he or she has ever been the subject of:
A sexual abuse or misconduct investigation;
Has ever resigned amid pending allegations of sexual misconduct or abuse;
Has ever been disciplined or asked to resign over such allegations;
And if such allegations have ever resulted in suspension or revocation of a professional license or certificate.
All applicants would also be required to provide the following information:
A list, including name, address, telephone number and other relevant contact information
The applicant's current employer
All former employers that were school entities
All former employers where the applicant was employed in positions that involved direct contact with children
A written authorization from the applicant's current and former employers
The new law will apply to all schools, public and private and any applicant who provides false information faces losing the job and criminal charges.
"Passing the trash" first drew national attention when an elementary school principal named Edgar Friedrichs drugged, molested and murdered a 12-year-old fifth grader on an overnight fishing trip in Fayette County, West Virginia, in November 1997. Friedrichs, a known pedophile, resigned from the Interboro School District in Delaware County, Pennsylvania, 24 years before the fifth grader's murder, with a letter of recommendation from district staff.
I voted in favor of HB 1816 because I have heard one too many accounts of predators being employed in a school setting. Pennsylvania is now tied with California for second with the number of teacher sex crimes on children. This statistic is both alarming and sickening and HB 1816 finally closes this horrendous loophole. The new law will provide children with another safeguard that the school setting is one where students can learn and not have to worry about an adult's criminal past.

Strengthening Child Abuse Legislation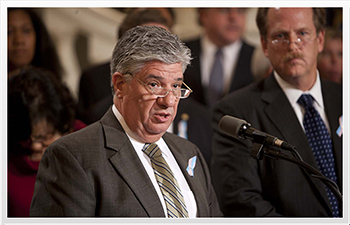 Earlier this year, my Senate Bill 31 (SB 31) became Act 44 of 2014 which did away with the separate reporting requirement for schools and mandates that suspected child abuse be reported directly to the Department of Public Welfare's (DPW) Childline (1-800-932-0313) or the police within 24 hours for investigation. In addition, the act removes the different reporting requirements for school employees and puts them on the same level as other mandated reporters.
Since passage of my legislation, it has come to my attention that clarifying language was needed to address a situation. Specifically, Chapter 63 of Child Protection Services states that an individual who reports suspected child abuse's identity is to be protected when he or she reports this abuse to Childline. A reporter is also required to contact the school institution about the alleged abuse immediately after the initial report to Childline.
A concerned mother reached out to me seeking clarification since I authored the original mandated reporter legislation. She expressed that her child attends a school in Philadelphia that did not have a policy in place to protect the identity of the child abuse reporter once that person notifies the school of the report. Although legal counsel from many organizations, including DPW, agreed that a reporter's identity must be protected under the school's report, I felt that this issue must be addressed to eliminate any questions in the future.
House Bill 435 (HB 435), which passed the Senate last week, will require background checks and clearances every three years for employees and volunteers who work directly with children or are responsible for their care. The legislation also directs DPW and the Pennsylvania Commission on Crime and Delinquency to analyze and recommend employment bans for those who have contact with children.
An omnibus amendment was offered to HB 435 that included my recommendation to insert language into Chapter 63 that specifically states that the release of data "by the department, county, institution, school, facility or agency or designated agent of the person in charge" that would identify the person who made a report of suspected child abuse or who cooperated in a subsequent investigation is prohibited.
I am pleased the amendment and HB 435 won unanimous support in the Pennsylvania Senate and hope this legislation provides another safeguard to protecting our children from acts of abuse.

Medicare Open Enrollment & PA APPRISE
The Medicare Open Enrollment period opened on October 15th and runs through December 7th. All Medicare beneficiaries can make changes to their drug and/or Medicare Advantage plan coverage during this open enrollment period. Any changes made during this time will be effective on January 1, 2015. Information about 2015 Medicare plan options can be viewed by visiting www.medicare.gov.
If you are currently on Medicare, or getting set to sign up, and need assistance during the open enrollment period in determining if your plan will continue to meet your needs, the PA APPRISE Program can help. PA APPRISE is a free health insurance counseling program designed to help Pennsylvanians, age 60 and over. Anyone with consumer questions on Medicare, HMO's, long-term care insurance, supplemental insurance and Medicaid benefits can contact the PA APPRISE Program in Allegheny County at 412-661-1438 or APPRISE@fswp.org. All APPRISE services are free, objective, and completely confidential.
Did You Know…
Did you know there are over 670 APPRISE counselors throughout Pennsylvania who provided 82,000 counseling hours this past year?

Absentee Ballots
I want to remind all voters that any voter who needs an absentee ballot for the November 4th Election must complete and return the application to the Allegheny County Elections Division no later than 5 p.m. on October 28th. The Elections Division is located in the County Office Building:
542 Forbes Avenue
Room 604
Pittsburgh, PA 15219
Absentee ballot applications can be obtained by clicking here and downloading one, visiting any of my district offices, or requesting one in person at the County Elections Division office at the above mentioned location.
Anyone voting by absentee ballot will be required to provide a PA Driver's License number, PennDOT ID number, or last four digits of Social Security Number. If the requester does not possess any of the aforementioned items, a copy of an acceptable ID must be provided with the application. After submitting the application, an absentee ballot will be mailed directly to the applicant. The completed absentee ballot must be returned to the Elections Division no later than 5 p.m. on October 31st. For fastest results, anyone requesting an absentee ballot can apply in person at the Elections Division office. If properly registered, the applicant will be handed an absentee ballot to vote on the spot. For more information on requesting an absentee ballot, please call the Elections Division at 412-350-4520.

PennDOT Seeks Public Comment
The Pennsylvania Department of Transportation (PennDOT) has launched an online survey to collect public feedback on safety, education and mobility needs to help guide future mobile service development. The survey is available until November 12th and can be accessed through PennDOT's website at www.dot.state.pa.us or by clicking here.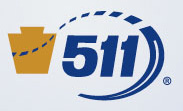 The brief survey asks participants to prioritize safety and mobility needs related to PennDOT business areas such as public transit and driver and vehicle services. Participants can also share feedback on educational opportunities for interacting with the department. Based on the feedback received, PennDOT will develop a strategy to implement enhanced services through online or mobile solutions. Currently PennDOT offers one Smartphone app for public use, the 511PA app. This mobile app, usable on iPhone and Android devices provides hands-free and eyes-free travel alerts on PennDOT-maintained roads as well as the Pennsylvania Turnpike and select roadways in New Jersey and West Virginia. To learn more about 511PA and its mobile app, please visit www.511pa.com.

Table Games Revenue Rises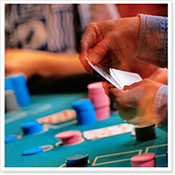 The Pennsylvania Gaming Control Board (GCB) released its monthly table games revenue report last week for the 12 Commonwealth casinos. Table games revenue during the month of September totaled $59.2 million, up 3.56 percent compared with September 2013. Tax revenue generated from table games statewide in September was $8.5 million. Locally, the Rivers Casino generated nearly $5 million in gross revenue during September. Table games in Pennsylvania are taxed at 14 percent, with the majority of that revenue directed into the state's General Fund and the remaining funds directed to local governments. To read the GCB's monthly report, please visit www.gamingcontrolboard.pa.gov.

Halloween Schedules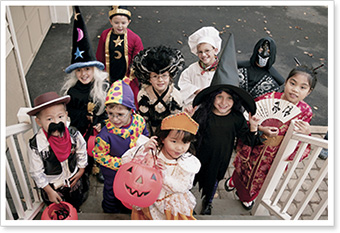 While the official date of Halloween is October 31st, some communities celebrate the holiday at different times with trick-or-treat schedules varying by neighborhoods and various parades and other celebrations taking place in the days leading up to the official holiday. Please be mindful of this if you are driving through neighborhoods where children are out trick-or-treating and watch your speed.
The following is a listing of trick-or-treating schedules and other Halloween events taking place throughout the 42nd Senatorial District. The city of Pittsburgh will be holding official trick-or-treat hours on October 31st from 5:30 – 7:30 p.m. Various neighborhoods throughout the city will be holding parades and other events. Brookline is holding their parade on October 25th at 2 p.m. and Beechview holds their parade at 8 p.m. on October 31st. For more information about city neighborhood events please call 412-255-4772.
Avalon Borough
Trick-or-treat – Oct. 31st, 6 – 8 p.m.
Parade – Oct. 25th, 11 a.m.

Baldwin Township
Trick-or-treat – Oct. 31st, 6 – 8 p.m.
Parade – Oct. 26th, 1 p.m.

Bellevue Borough
Trick-or-treat – Oct. 31st, 6 – 8 p.m.
Parade – 11 a.m.

Ben Avon Borough
Trick-or-treat – Oct. 31st, 6 – 8 p.m.
Parade – Oct. 25th, Noon

Carnegie Borough
Trick-or-treat – Oct. 31st, 6 – 8 p.m.
Promenade – Oct. 25th, Noon

Castle Shannon Borough
Trick-or-treat – Oct. 31st, 6 – 8 p.m.
Parade – Oct. 26th, 2 p.m.

Coraopolis Borough
Trick-or-treat – Oct. 30th, 6 – 8 p.m.

Crafton Borough
Trick-or-treat – Oct. 31st, 6 – 8 p.m.

Dormont Borough
Trick-or-treat – Oct. 31st, 6 – 8 p.m.

Green Tree Borough
Trick-or-treat – Oct. 31st, 6 – 8 p.m.
Parade – Oct. 26th, 1 p.m.

Heidelberg Borough
Trick-or-treat – Oct. 31st, 6 – 8 p.m.
Parade – Oct. 26th, 12:30 p.m.

Ingram Borough
Trick-or-treat – Oct. 25th, 2 – 4 p.m.
Parade – Oct. 25th, 1 p.m.

Kennedy Township
Trick-or-treat – Oct. 31st, 6 – 8 p.m.

McKees Rocks Borough
Trick-or-treat – Oct. 31st, 6 – 8 p.m.

Neville Township
Trick-or-treat – Oct. 30th, 6 – 8 p.m.

Reserve Township
Trick-or-treat – Oct. 31st, 5:30 – 7:30 p.m.

Scott Township
Trick-or-treat – Oct. 31st, 6 – 8 p.m.

Sharpsburg Borough
Trick-or-treat – Oct. 31st, 6 – 8 p.m.

Stowe Township
Trick-or-treat – Oct. 31st, 6 – 8 p.m.

Fall Craft Fair – Scott Township Library
The Friends of Scott Township Library is hosting a Fall Craft Fair for the library on November 1st, from 10 a.m. – 2p.m. Admission is free and the event, which serves as a fundraiser for the Scott Township Library, features crafts, food, auctions and much more. For more information please call 412-429-5380 or visit www.scottlibrary.org.

Fontana Fact
As our region is currently enjoying its best autumn color this week, soon the color will disappear as leaves begin to fall. According to the Department of Conservation and Natural Resources (DCNR) leaves begin the processes leading up to their fall in response to the shortening days and weakening sunlight. The veins that carry fluids into and out of the leaf gradually close off as a layer of cells forms at the base of each leaf. These clogged veins trap sugars in the leaf and promote production of anthocyanins. Once this separation layer is complete and the connecting tissues are sealed off, the leaf is ready to drop.

Offices of State Senator Wayne D. Fontana
Brookline District
932 Brookline Blvd.
Pittsburgh, PA 15226
Phone: 412-344-2551
Fax: 412-344-3400
Harrisburg
543 Main Capitol
Box 203042
Harrisburg, PA 17120
Phone: 717-787-5300
Fax: 717-772-5484
Kennedy Township
Kenmawr Plz.
524 Pine Hollow Rd
Kennedy Twp, PA 15136
Phone: 412-331-1208
Fax: 412-331-2079
Beechview Satellite
1660 Broadway Ave.
Pittsburgh, PA 15216
Phone: 412-343-2080
Fax: 412-343-2418