Today is Election Day!

As a reminder all Senate offices are closed today for Election Day. Polls across Pennsylvania are open today from 7 a.m. – 8 p.m. If you have any questions related to voting, I encourage you to visit www.votespa.com. You may also click here to learn how to find your polling place, how to register Election Day complaints and much more. You may also reach the Allegheny County Elections Division by phone at 412-350-4500.
My offices will re-open tomorrow as scheduled.

Property Tax/Rent Rebate Program and Social Security COLAs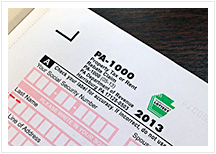 A new law will allow more Pennsylvania senior citizens to be eligible for the state's Property Tax and Rent Rebate Program should the Social Security cost-of-living adjustment (COLA) be increased. Passage of Act 156 of 2014 comes at a perfect time with the announcement that Social Security beneficiaries will receive a 1.7 percent COLA in their monthly payments starting in January 2015.
Believing no older Pennsylvanian should be disqualified from receiving rebates just because of a Social Security COLA, the Pennsylvania General Assembly rectified this situation by changing the eligibility guidelines under Act 156. Now, any homeowner with an annual income of up to $35,298 for 2013 and who collects social security and received a property tax rebate will continue to qualify for the Property Tax Rebate. The same goes for renters with an annual income of up to $15,128.
The Pennsylvania Department of Revenue will automatically review previous claim year 2013 applications where the rebate was denied for income in excess of $35,000 for homeowners and $15,000 for renters. In the cases where a homeowner or renter's overage is due only to a Social Security COLA, the department will re-open, process and then pay these claims. For those who have not yet submitted applications, the deadline to apply for 2013 rebates is December 31st.
It has been estimated that approximately 6,000 seniors will now be protected from losing their rebate this fiscal year because of passage of Act 156, and up to nearly 9,000 by the 2016-17 fiscal year.
I realize that many Commonwealth residents on fixed incomes rely on the Property Tax and Rent Rebate Program for some financial relief and these individuals should not be punished because of a COLA and that is why I supported passage of this law. If you have additional questions about this program or how the Social Security COLA increase will affect your eligibility for the rebate, please contact one of my offices for assistance.

Increasing Lottery Profitability for Senior Programs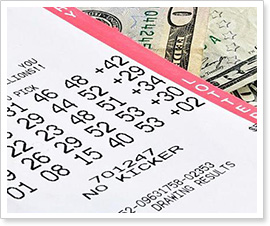 At a time when our Commonwealth's senior citizen population continues to increase, the state needs to look for ways to make sure there is plenty of funding available for the programs benefitting the older population. One way to achieve this goal is through the enactment of House Bill 2110 (HB 2110) that would give Lottery officials more flexibility in setting player odds and greater prizes, which will increase sales.
Throughout its more than 40 years in existence, the Lottery has funded about 75 percent of the Pennsylvania Department of Aging budget for things like low-cost prescription drugs, free and reduced-fare transit, property tax and rent rebates, long-term living services and senior centers. Today, the Pennsylvania Lottery is one of the most profitable in the nation.
Passage of HB 2110 will lower Pennsylvania's statutorily required profit margin from 27 percent of all Lottery sales at present, to 25 percent. By permanently reducing the mandated rate of profit returns, players will now have better odds of winning. Lottery officials hope that this change will spark more interest in the games and grow sales, ultimately resulting in more revenue for the Lottery. Profits will continue to be directed towards funding programs that benefit senior citizens.
With no action on the profit margin, the Lottery's profit floor was scheduled to rise to 30 percent in July 2015. This would have translated into major reductions in ticket sales and cutting the overall return to the state by $200 million a year. Now, Lottery officials believe the change will increase the return to the state by $7 million in fiscal year (FY) 2015-16; $13 million in 2016-17; and $20 million by 2017-18.
HB 2110 also includes a new requirement that the General Assembly must have final approval over any Lottery plans to add new game categories like Keno or Internet-based games. As you may recall, Governor Corbett attempted to hire Camelot Global Services to operate the state's Lottery. Camelot committed to bringing in more than $34 billion in profits over the life of a 20-year agreement, in part by introducing online ticket sales and Keno.
This additional language was a response to concerns by the state's Attorney General in correlation to the Governor's attempted move to expand Lottery games unilaterally. Many felt that this was the executive branch overreaching into legislative authority. Plus, there has been apprehension by some members of the General Assembly that adding additional new games would dramatically increase the number of daily Lottery drawings, and outlets for game plays creating competition between gambling under the lottery law and gambling governed by the gaming act.
Officials have stated that it will take several months until tickets with the better odds are available. Regardless, signing this legislation into law is a promising step towards guaranteeing beneficial programs will continue to be accessible to our senior population, while at the same time putting protections in place that will prevent the executive branch from making decisions without the General Assembly's input.
Did You Know…
Did you know in its first year of operation in 1972, the Pennsylvania Lottery generated $57.7 million in net revenue, nearly double the original projection of $30 million?

Offices Closed
All Senate offices will be closed next Tuesday, November 11th in observance of Veterans Day. My offices will re-open as scheduled on Wednesday, November 12th.

LIHEAP Program Opens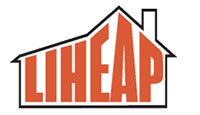 Beginning yesterday, the Pennsylvania Department of Public Welfare (DPW) began accepting applications for this season's Low Income Home Energy Assistance Program (LIHEAP). The program helps low income families pay their heating bills. You can apply and check the status of your application on the state's COMPASS website. You can also pick up an application in my district offices, or download one yourself from DPW's LIHEAP website. Completed paper applications should be returned to one of the Allegheny County Assistance Offices.
Funding for LIHEAP is provided by the federal government and eligibility is based on Federal Poverty Income Guidelines. The income limits for this season are as follows:
| | |
| --- | --- |
| Household Size | Income Limit |
| 1 | $17,505 |
| 2 | $23,595 |
| 3 | $29,685 |
| 4 | $35,775 |
| 5 | $41,865 |
| 6 | $47,955 |
| 7 | $54,045 |
| 8 | $60,135 |
| 9 | $66,225 |
| 10 | $72,315 |
After your application is received, you will receive a written notice explaining your eligibility and the amount of assistance you will receive. Payments are generally sent directly to a utility company or fuel dealer and are credited to your account. For more information, please contact the LIHEAP hotline at 1-866-857-7095.

PennDOT Seeking Public Comments
The Pennsylvania Department of Transportation (PennDOT) has launched an online survey to collect public feedback on safety, education and mobility needs to help guide future mobile service development. The survey is available until next Wednesday, November 12th and can be accessed through PennDOT's website at www.dot.state.pa.us or by clicking here.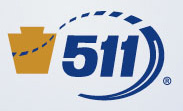 The brief survey asks participants to prioritize safety and mobility needs related to PennDOT business areas such as public transit and driver and vehicle services. Participants can also share feedback on educational opportunities for interacting with the department. Based on the feedback received, PennDOT will develop a strategy to implement enhanced services through online or mobile solutions. Currently PennDOT offers one Smartphone app for public use, the 511PA app. This mobile app, usable on iPhone and Android devices provides hands-free and eyes-free travel alerts on PennDOT-maintained roads as well as the Pennsylvania Turnpike and select roadways in New Jersey and West Virginia. To learn more about 511PA and its mobile app, please visit www.511pa.com.

Carnegie Library Community Meeting

The Carnegie Library of Pittsburgh (CLP) is hosting an informational community meeting to discuss the renovation of the CLP-Knoxville branch. The meeting is scheduled for November 11th at 6 p.m. at CLP's Knoxville branch, located at 400 Brownsville Road. Officials with the library will speak about the new features of the building and will share the schedule for the improvements. Attendees will have the opportunity to ask questions. For more information, please contact Jennifer Pickle at 412-381-6543 or Knoxville@carnegielibrary.org.

Snow Angels
Allegheny County and the City of Pittsburgh are looking for volunteers, county-wide, to help elderly and disabled residents stay safe this winter through the Allegheny Snow Angels program. Snow Angels is a program that pairs volunteers with elderly or disabled residents to assist with snow removal.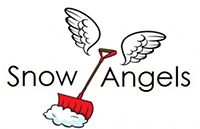 Snow Angels was originally launched in 2011 by the City of Pittsburgh's servePGH initiative, which successfully matched hundreds of volunteers to shovel over 50,000 square feet of city sidewalks. In 2013, the program was adopted by the United Way's Open Your Heart to a Senior program, giving volunteers the opportunity to make an even larger, county-wide impact. This season, Snow Angels is working in partnership with Family Services of Western Pennsylvania, and North Hills Community Outreach.
This volunteer opportunity is open to anyone living in Allegheny County, and is great for families and high school students. Volunteers are asked to help at least one resident for the entire 2014-15 winter season. Shovels and salt are available by request. To receive assistance from a Snow Angel, residents must reside in Allegheny County, be age 60 or older or have a physical disability and must lack alternative snow removal resources.
To learn more about the program or to register as a volunteer, please call 412-863-5939 or 2-1-1, visit http://alleghenysnowangels.org or email manager@alleghenysnowangels.org.

Tutors Needed
OASIS Pittsburgh will be hosting free training sessions for adults aged 50 and over who are interested in serving as tutors for students enrolled in Pittsburgh Public Schools, kindergarten – 4th grade. These training sessions will be held on December 3-4 from 10:30 a.m. – 3:30 p.m. at Macy's Department Store in downtown Pittsburgh. All materials, books, and supplies will be provided by OASIS.

OASIS is a non-profit organization, founded in 1982, that is active in 40 cities across the country in promoting successful aging by providing opportunities for adults aged 50 and over to pursue vibrant, healthy, productive and meaningful lives. Their Intergenerational Tutoring Program trains older adults on tutoring children and provides older adults the chance to help students learn. The program is operated in partnership with the Greater Pittsburgh Literacy Council.
For more information on how to become an OASIS tutor, please call John D. Spehar, Pittsburgh OASIS Tutoring Coordinator at 412-232-2021 or email him at jdspehar@oasisnet.org.

Fontana Fact
Last weekend, we turned our clocks back one hour marking the end of Daylight Saving Time (DST) and returning to Standard Time. While the U.S. Congress passed the Uniform Time Act in 1966 that standardized DST across the country, Benjamin Franklin is credited by many to be the inventor of DST when he proposed the concept in a lighthearted essay he penned in 1784.

Offices of State Senator Wayne D. Fontana
Brookline District
932 Brookline Blvd.
Pittsburgh, PA 15226
Phone: 412-344-2551
Fax: 412-344-3400
Harrisburg
543 Main Capitol
Box 203042
Harrisburg, PA 17120
Phone: 717-787-5300
Fax: 717-772-5484
Kennedy Township
Kenmawr Plz.
524 Pine Hollow Rd
Kennedy Twp, PA 15136
Phone: 412-331-1208
Fax: 412-331-2079
Beechview Satellite
1660 Broadway Ave.
Pittsburgh, PA 15216
Phone: 412-343-2080
Fax: 412-343-2418