Senator Fontana met with seniors at the Sheraden Senior Center on December 9th. He was greeted by a large turnout and fielded great questions from those in attendance. Noreen O'Malley and the staff there do a terrific job providing a warm and inviting place for seniors in our community to enjoy themselves.

A Look Ahead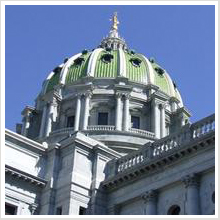 The 2015-16 legislative session will begin in January and I am currently working on co-sponsorship memos as well as drafting the language to the bills I plan to reintroduce. Please keep in mind that no legislation has been assigned any bill numbers yet. In no particular order, here is a summary of some of the legislation I plan to introduce:
Regulating Transportation Network Services in Pennsylvania – Transportation Network Services, also known as "ridesharing," enlists drivers to use their personal vehicles to offer services similar to taxis. Last year, ridesharing services in the Pittsburgh region were slapped with hundreds of thousands of dollars in fines because these drivers cannot operate without a Certificate of Public Convenience. More recently, Lyft was granted the ability to operate in Allegheny County under temporary authority from the Public Utility Commission (PUC). In November, the PUC approved an experimental license for Uber to operate across Pennsylvania except in Philadelphia, where the Philadelphia Parking Authority regulates taxi services, as well as nine other counties including Beaver, Lawrence Mercer and several counties near Philadelphia – because Uber's application specifically excludes those jurisdictions. Lyft's application for an experimental license is likely to be decided by the PUC sometime in December.

My legislation would allow Transportation Network Services like Lyft and Uber to operate in the Commonwealth. The PUC would be charged with regulation and oversight of the operations.
Posting of School Policies Online - Currently, the Public School Code only mandates a district post certain policies online such as a school's anti-bullying policy, a student's use of asthma inhalers and epinephrine auto injectors and equal athletic opportunities. According to the Pennsylvania Department of Education (PDE), all traditional public school districts in Pennsylvania have a district website that the public can access so this mandate would not force any school district to incur additional costs. My legislation would add additional policies to be posted online including a school's dress code, participation by home school students in school districts' extracurricular activities, graduation requirements, the use of school property and facilities, and school visitation policies to name a few.
Private Lateral Sewage Line Improvement/Repair/Maintenance Bills - When it rains or when snow melts, excess water can overload a sewer system resulting in sewage overflows into area creeks, streams and rivers. To help protect and regulate the discharges into U.S. waterways, Congress passed in 1972 the Clean Water Act that funds the construction of municipal wastewater treatment facilities and requires the management of polluted storm water runoffs. My legislation would go a step further and provide homeowners with assistance on this matter.

In order to provide public funding to assist homeowners in repairing these malfunctioning laterals, my first piece of legislation would allow municipalities to use public funds for the improvement, extension, repair or rehabilitation of private lateral sewage lines connected to public sewer systems where the municipality or municipal authority determines that such activities will benefit the public sewer system. My second bill would allow municipalities to include private lateral rehabilitation or replacement in PennVEST funding applications when determined by the municipality that it is the most cost effective approach to reduce wet weather sewer overflows.
Full Day Kindergarten - According to the Department of Education, each district in the state has offered a kindergarten program since 1992. However, Pennsylvania is one of just five states in the nation that does not mandate kindergarten as part of curriculum. Time and time again research has shown the importance of early education in our student's academic achievement and has also clearly proven itself to be a cost-cutter in the long run with regard to additional educational needs of both students and school districts. My bill would require all school districts in the Commonwealth to provide full day kindergarten.
Increase Film Production Tax Credit – My legislation would increase the state's popular Film Production Tax Credit to $125 million. During 2010-11 and each fiscal year after, the credit was set at $60 million, where it currently stands. The Pennsylvania Film Offices have stated that the lack of an increase of funding has stunted the state's ability to grow within the industry and compete on a national scale. In addition, Pennsylvania has lost out on TV productions and at least seven feature films being produced here because all of the funding has been exhausted before the ending of the fiscal year. Unless the Commonwealth increases the tax credit amount, we will continue to lose projects to more competitive states with more lucrative tax credits.
Film Production Tax Credits for Certain Commercial TV Series – My bill would cap the amount television series, whose primary purpose is the sale of commercial goods, are eligible to receive from the Film Production Tax Credit. My legislation would also put a limit on how many years these types of productions could receive a film tax credit. In addition, this bill would prohibit commercial and marketing type advertisements from receiving funding under the Film Tax Credit.

In 2014, articles were published in the Pittsburgh Tribune Review and the Citizens Voice in Luzerne County about the growing dilemma of television companies, who are selling goods, utilizing the film tax credit to benefit their production. In addition, over the years, I have had discussions with several key stakeholders in the industry in which we determined that mechanisms need to be put in place so that corporate subsidies that are already established in Pennsylvania are not taking away from other businesses who would like to set up in the Commonwealth and contribute beneficially to our economy.
Approved Unused Film Production Tax Credits – This legislation would allow for the recapture of approved unused Film Production Tax Credits from a previous year. Currently, the PA Department of Community and Economic Development (DCED) cannot access unused approved film tax credits and award them to another production unless the credits are from the same fiscal year. It has been estimated that nearly $22 million in credits can be accessed this way. My bill would provide the Commonwealth with more flexibility in already approved funding.
Water Testing Results by DEP - The first part of my legislation would require the PA Department of Environmental Protection (DEP) to provide the water test results to homeowners for all parameters that they have accurately measured using their normal procedures. It is important to note that accurately is significant here since it is common for labs to get results for many additional parameters but not always to have the proper quality control on all parameters to allow for accurate reporting. The second part of my legislation would require DEP to post the water test results online in an aggregate method when testing for contamination due to drilling in the Marcellus Shale.

Currently, DEP is required to test water for possible contamination due to drilling in the Marcellus Shale. As you may recall, DEP was under scrutiny in 2013 because they only revealed the results of eight possible contaminants in Washington County even though DEP tested for 24 contaminants. Many individuals feel DEP intentionally leaves out the complete set of test results.


Taxing Non-Profits on Land Value of Real Property – Over the years, I have heard and spoken with many of my constituents as well as the media about how a change needs to take place when it comes to taxing non-profits. Many corporations and companies across our state are making record profits and the time is now for these organizations to start contributing more to the fiscal climate many of our neighborhoods are facing.

This bill would require non-profit organizations that own real property to pay taxes on the assessed value of the land only (not building), with the first $500,000 of land value being exempt from taxation. The exemption would apply to all property owned by the organization, not per parcel.
Early Voting – This bill would allow early voting in Pennsylvania. Currently, there are 32 states, plus the District of Columbia, that offer some sort of early voting. Early voting allows voters to visit a designated election site and cast a vote in person without offering a reason for why the voter is unable to vote on Election Day.
Committee Consideration of Legislation – This legislation would amend Senate Rule 14 by granting the prime sponsor of a bill or resolution the ability to request a public meeting or hearing to the chair of the standing committee on the bill that has been referred to that committee. A public meeting or hearing would have to take place within 10 legislative days of the request. Furthermore, within 10 legislative days of a public meeting or hearing on a bill or resolution, the chair of the standing committee will hold a committee meeting to consider the bill or resolution.

The General Assembly should constantly be looking for ways to make the Legislature more transparent and my bill will allow more legislation to be considered, whether it is voted on in a positive or negative way, instead of receiving no action and dying each legislative session. This also opens up the opportunity to receive more public input and the ability to make suggestive changes as it continues through the legislative process in a time appropriate fashion.
Sales and Use Tax Filing Schedule Change - Under Act 26 of 2011, the Sales and Use Tax schedule established a system of estimated payments partially based on returns for the same month of the previous year. My legislation would reinstate the former semi-monthly filing schedule for businesses whose actual tax liability exceeds $25,000 and who have been licensed by the PA Department of Revenue for at least four continuous years. Furthermore, the business would have to demonstrate that their annual tax liability has varied by at least 30% in at least three of the previous four years.

It has been brought to my attention that the new filing system has been burdensome on many small businesses throughout the state that have volatile and fluctuating sales. This bill would allow these businesses to pay the Department of Revenue immediately following the current month instead of budgeting the payment until the following year.


Carbon Monoxide Detectors - This package of bills would require carbon monoxide detectors be installed in dependent care facilities, college and university dorms, hotels and other lodging establishments, k-12 schools and child care facilities if the facility uses a fossil fuel-burning heater or appliance or has an attached garage. Carbon monoxide is a colorless, odorless gas that is produced by the incomplete burning of various fuels, including coal, wood, charcoal, oil, kerosene, propane and natural gas. In high concentration, carbon monoxide can cause headache, dizziness, weakness, nausea, vomiting, chest pains, confusion and ultimately death. Carbon monoxide deaths are entirely preventable and there is no reason why these facilities should not have this alert system to warn individuals and possibly avoid unnecessary deaths. Averaging around $20 a detector, this is a small price tag to put on an individul life.
As we move into the New Year, the status of these pieces of legislation will continue to be updated on my website, www.senatorfontana.com.

Health Insurance Marketplace Open Enrollment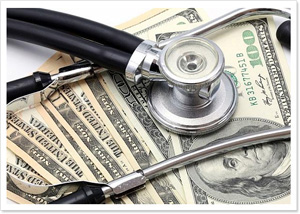 November 15th marked the beginning of open enrollment on the federal health insurance marketplace, www.healthcare.gov. Anyone in Pennsylvania seeking coverage through the marketplace for January 1st needed to be enrolled on December 15th. However, it is not too late to get covered in 2015 as open enrollment concludes on February 15th. When applying or renewing your coverage in the health insurance marketplace, you will need to provide some information about you and your household, including income and any insurance coverage you currently have.
Like last year, anyone seeking coverage and needing assistance with enrolling can enter their address or zip code at www.healthcare.gov and view a listing of organizations with individuals who have been trained to assist customers. The listing will include all organizations located in proximity to your home that can assist. Also listed will be their hours of operation and contact information.
One change from last year is anyone seeking coverage can now view 2015 marketplace plans and prices prior to applying. You may also sign up to receive text message alerts and updates about the marketplace on the website. To begin looking for coverage on the marketplace, you

can visit www.healthcare.gov or call 1-800-318-2596. If you or someone you know needs assistance and does not have a computer, my staff will be happy to assist in locating an organization nearby that can offer guidance in the enrollment process.
Did You Know…
Did you know last year eight out of ten people qualified for premium tax credits?

Penn State Center Offering Technical Assistance
The Penn State Center Pittsburgh is available to assist local businesses in need of technical assistance. Any interested business can submit a request. Once a request is submitted, the Penn State Center Pittsburgh will work to identify and coordinate faculty consultation and engaged scholars to address the business' issue and hope to match the identified corporate needs with Penn State research faculty. During this engagement, Penn State Center Pittsburgh staff will assist with helping local businesses connect with the relevant technical expertise, facilitate projects and research undertaken by faculty, and assist with logistical support.

The range of possible business technical assistance may include the following:
Proof of concept work including data collection, feasibility studies, modeling and simulation


Engineering and Design Analysis


Prototyping including additive manufacturing and materials specification


Computer programming and data


Process and supply chain improvement including manufacturing and service delivery plans


Financial analysis and business planning
Any businesses interested in submitting a technical assistance request to the Penn State Center Pittsburgh can email a word or PDF document to Cindy Hasenjager at cjh47@psu.edu. In the document please include the name and focus of the business, a description of the market served, a description of the problem or challenge and a description of the technical assistance requested.
For more information please call 412-263-1000 or visit the Penn State Center Pittsburgh online at www.PennStateCenter.com. The Penn State Center Pittsburgh serves as a comprehensive conduit for Penn State research expertise to connect with the Pittsburgh region and delivers the University's Land Grant obligation to this urban area by transferring research based practice into local problem solving. They work with local communities, governments, non-profits, and corporations to link them with Penn State faculty and their applied research or consultative activities.

First Night

The Pittsburgh Cultural Trust is once again producing First Night Pittsburgh on New Year's Eve. This year's celebration marks the 21st anniversary of First Night Pittsburgh and the 12th as a production of the Cultural Trust. As the largest single-day celebration in the region, First Night offers approximately 150 events and nearly 50 indoor and outdoor locations within the 14-block Cultural District. This family-friendly event provides the city the opportunity to ring in the New Year with a bang while celebrating Pittsburgh's many rich cultural assets.
First Night Pittsburgh kicks off at 6 p.m. on December 31st with a children's fireworks show and concludes with the countdown to midnight, and the raising of the Future of Pittsburgh Ball at midnight, with tons of fun in between. To view the many activities taking place during First Night and for a full schedule of events, shows and entertainment and information on all-access buttons please visit www.firstnightpgh.org.

Fontana Fact
A new study ranks Pittsburgh as the 3rd best city in the United States for an active lifestyle. WalletHub, an affiliate of Evolution Finance, recently ranked the 100 most populated cities in the United States based on how well they accommodate or encourage an active lifestyle. WalletHub generated the rankings by analyzing 25 key metrics under the categories of budget and participation and sports facilities and outdoor environment. The city of Pittsburgh trailed only Omaha and Portland in the rankings. You can read more about WalletHub's findings by clicking here.

Offices of State Senator Wayne D. Fontana
Brookline District
932 Brookline Blvd.
Pittsburgh, PA 15226
Phone: 412-344-2551
Fax: 412-344-3400
Harrisburg
543 Main Capitol
Box 203042
Harrisburg, PA 17120
Phone: 717-787-5300
Fax: 717-772-5484
Kennedy Township
Kenmawr Plz.
524 Pine Hollow Rd
Kennedy Twp, PA 15136
Phone: 412-331-1208
Fax: 412-331-2079
Beechview Satellite
1660 Broadway Ave.
Pittsburgh, PA 15216
Phone: 412-343-2080
Fax: 412-343-2418