Condolences for a Hometown Hero
I want to express heartfelt condolences to the family of Air Force Captain Sean Ruane who died while serving his country on January 7th during a training exercise off the coast of England. Sean was a native of Kennedy Township and a 2000 graduate of Montour High School. I extend my deepest sympathies to Sean's family and friends.

Supreme Court Marcellus Shale Ruling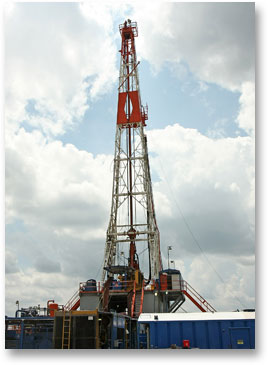 Act 13 of 2012 created a uniform statewide standard for gas drilling in Pennsylvania. However, local municipalities continued to argue that this new law essentially strips away their authority over how drilling companies can operate within their communities.
As a result, seven municipalities with a wide range of local governments supporting them, decided to legally challenge Act 13. The lawsuit essentially argued that municipalities are unable to fulfill their constitutional duties of protecting the environment and the health and safety of their citizens because the law forces them to allow various components of the natural gas drilling process - including drilling, waste pits, compressor and processing stations and pipelines - within their boundaries, including residential areas as long as certain buffers are observed.
In July 2012, the Commonwealth Court struck down the zoning provisions in the law, but Governor Corbett appealed this decision arguing that the state has the authority to override local zoning. In the meantime, the state was directed to not enforce the disputed provisions of Act 13 while the case was under appeal.
Last month, a 4-2 decision was made by the Pennsylvania Supreme Court to overturn portions of Act 13, stating parts of the law were unconstitutional and that the Commonwealth cannot force municipalities into allowing natural gas drilling within their boundaries. Three of the justices ruled that the law violated the Environmental Rights Amendment whereas the fourth concurring opinion found the law to have violated due process rights of the municipalities to carry out community planning. Now, municipal governments will once again have the ability to determine when and where drilling can occur locally.
The Supreme Court also overruled the Commonwealth Court decision not to grant standing to an Allegheny County doctor who challenged provisions of Act 13 that prevents doctors that are treating people who may have been exposed to drilling-related chemicals from disclosing information on the materials. As a result of the decision, the Allegheny County doctor can now legally challenge the law in court.
With the high court ruling behind us, it's time for our state to finally move forward. As we proceed, we need to tailor our policies on the lessons learned in the past five years and seize the opportunities this ruling provides with a responsible balance between economic development and remaining good stewards of our environment.

Staying Connected
With the 2014 legislative session underway, many important issues will be debated and discussed in the General Assembly and I want to remind constituents of the ways you can stay connected.
In addition to my weekly News & Views, you can visit www.senatorfontana.com to watch Senate session live, research legislation, download applications and forms and view news releases. The website also provides a listing of toll-free numbers to a variety of departments and agencies and contains my contact information and locations of my district offices.

Constituents are always able to discuss legislative issues and express opinions and suggestions on matters before the General Assembly by contacting one of the offices or by emailing me directly at Fontana@pasenate.com. Anyone that is not currently receiving the weekly News & Views can sign up on my website by submitting their email address. I also can be followed on Twitter at www.twitter.com/WayneDFontana.
If you need assistance on any state matter, please call or visit one of my district offices to receive full-service on a variety of items including: notary services; PennDOT issues; unclaimed property forms; tax forms; senior bus passes; and much more.
Most importantly, I want all constituents to know that I and my staff are always available to assist you. Since my election in 2005 we have always ensured that any constituent who comes to us has their problem solved and if we can't solve the problem directly, we are able to at least provide direction to get a solution.

Offices Closed
All Senate offices will be closed on Monday, January 20th in observance of Martin Luther King, Jr. Day. My offices will re-open on Tuesday, January 21st as scheduled.

Honoring Dr. King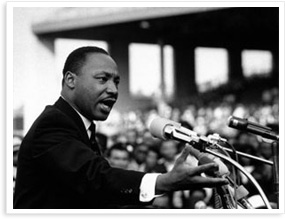 The third Monday in January is designated as a national holiday where we honor the legacy of Dr. Martin Luther King, Jr. Dr. King dedicated his life as a leader for racial justice and equality and through his words and acts of nonviolent resistance, helped bring profound changes in our attitudes towards one another.
On January 20th, our nation celebrates Dr. King and the impact he had on our nation. While we celebrate Dr. King on Monday, the holiday also affords all Americans the opportunity to participate in a National Day of Service, where people from all walks of life can come together, and work in a collaborative way to solve problems afflicting communities all across the country. You can visit www.mlkday.gov to find scheduled community events in your area that bring people together and provide an opportunity to serve.
Dr. King once said, "An individual has not started living until he can rise above the narrow confines of his individualistic concerns to the broader concerns of all humanity." We can best honor Dr. King by sharing his spirit of courage, compassion and the commitment he made towards achieving equality with others in our everyday lives.
Did You Know…
Did you know that Martin Luther King, Jr. graduated from Morehouse College at the age of 19? Following college, he studied in Pennsylvania, attending Crozer Theological Seminary near Chester, PA.

FAFSA Completion Assistance
In recent editions of my News & Views, I have written about the importance for high school seniors and their families to complete the FAFSA (Free Application for Federal Student Aid). The FAFSA is the federal form that all students must submit to determine eligibility for most forms of need-based financial assistance, including the Pennsylvania State Grant, the Federal Pell Grant, work-study programs, the PA Targeted Industry Program (PA-TIP), various scholarships, some school-based aid, and federal student loans. The only way to find out if you qualify for awards is to complete and submit the FAFSA. Students who are eligible for awards can reduce their family's out-of-pocket expenses and make the cost of higher education more manageable.

In my role as Vice-Chair of the Pennsylvania Higher Education Assistance Agency (PHEAA), I want families and students to know there is free help available to them when applying for financial assistance for college. PHEAA, in conjunction with the PA Association of Student Financial Aid Administrators (PASFAA) is offering FAFSA Completion Sessions across the Commonwealth through April for families with students planning to attend college. To view a listing of the FAFSA Completion Sessions taking place around the Commonwealth, please visit the FAFSA Completion Help Page on PHEAA's website. This site will be updated as additional sessions are scheduled.
Students and families will be able to complete the FAFSA online at www.fafsa.ed.gov and will need the following information when beginning the application process:
Social Security Numbers
Student's driver's license
Alien registration number, if not a U.S. citizen
W-2 Forms
Records of untaxed income received, including workers' compensation, child support, payments to tax-deferred pension and savings plans, etc.
Federal income tax return (1040, 1040A, 1040EZ)
Current bank statements and records of stocks, bonds, and other investments
Please remember it is better to complete and submit the FAFSA as soon as possible after that date as schools' financial aid deadlines vary.

Slot Machine Revenue Tops $2.3 Billion
Gross Revenue from slot machines at Pennsylvania's 12 casinos generated over $2.3 billion in 2013 with nearly $1.3 billion in tax revenue being generated for the Commonwealth. Locally, the Rivers Casino on the North Shore generated over $284 million in gross revenue during 2013, an increase of more than $2 million from 2012. Slot revenue is taxed at 55 percent in Pennsylvania with 34 percent of tax revenue targeted for property tax reduction, 12 percent supporting the horseracing industry; 5 percent is placed in a state economic development fund; and 4 percent going to local governments that host casinos.

Historic Preservation Certified Local Government Grants

The Pennsylvania Historical & Museum Commission (PHMC) is accepting applications for federal Historic Preservation Certified Local Government (CLG) Grants. It is expected that approximately $115,000 will be awarded through a competitive selection process contingent on the availability of federal funds.
The CLG program is a decentralized partnership among the National Park Service, states and local governments and is administered by the PHMC. Grants are available for projects in the following categories: planning; design guidelines or design assistance; National Register nominations; cultural resource surveys; public education; training; revitalization and reuse studies; and program administration. The grant reimbursement program requires a 50/50 match.
The deadline to submit a CLG grant application is February 14th and projects carried out between August 1, 2014 and July 31, 2015 are eligible. Municipalities do not have to achieve CLG status by the time the grant application is due, but if awarded a grant, must have achieved CLG status by the contract start date in order to receive the funding.
To view the CLG's program guidelines and to download an application please visit PHMC's Grants and Funding Page.

Reminder - Environmental Excellence Awards

If you are part of an environmentally-conscious business or organization, and are considering applying for the 2014 Governor's Environmental Excellence Award through the PA Department of Environmental Protection (DEP), I want to remind you the deadline of January 17th is fast approaching.
The award is open to any Pennsylvania business, farm, government agency, educational institution, non-profit organization, and individual that has developed innovative environmental programs or has implemented projects that balance environmental stewardship and economic development. Examples of eligible projects include wastewater recycling technology innovation, resource development, renewable and alternative energy innovation, watershed restoration strategies and environmental education outreach among others. The DEP will evaluate each project submitted based on seven criteria including environmental benefits and use of innovative technologies.
To download an application please visit www.depweb.state.pa.us. Projects must have been completed between August 1, 2012 and July 31, 2013 to qualify. The winners will be honored during an evening reception on April 22nd and the winning projects will also be listed on DEP's website. Applications must be submitted by email to RA-EPgovenviroawards@pa.gov. For more information on the application process, please call 717-783-8727.

Christmas Tree Recycling Program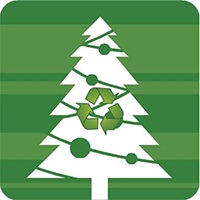 As a reminder all Allegheny County residents can recycle their Christmas trees through the County's Department of Parks annual Christmas Tree Recycling Program. Trees may be dropped off daily through this Saturday, January 18th, from dusk to dawn, at each of the County's nine regional parks. All decorations, lights, tinsel and stands must be removed from the trees prior to drop-off. The trees will be mulched and used in the County's parks. Following are the drop-off locations and the address for each park can be found by clicking on the park's link:

Fontana Fact
The 2014 Winter Olympics begin on February 7th in Sochi, Russia. The Pittsburgh Penguins will be well-represented at this year's Olympics with seven team members representing four countries in the men's hockey competition. Brooks Orpik and Paul Martin were selected to play for Team USA. Sidney Crosby and Chris Kunitz were selected to play for Canada. Evgeni Malkin will play for Russia and Jussi Jokinen and Olli Maatta will play for Finland. Additionally head coach Dan Bylsma will lead the American team and will be assisted by Penguins' assistant coach Tony Granato and Penguins' General Manager Ray Shero is serving as Team USA's assistant general manager.

Offices of State Senator Wayne D. Fontana
Brookline District
932 Brookline Blvd.
Pittsburgh, PA 15226
Phone: 412-344-2551
Fax: 412-344-3400
Harrisburg
543 Main Capitol
Box 203042
Harrisburg, PA 17120
Phone: 717-787-5300
Fax: 717-772-5484
Kennedy Township
Kenmawr Plz.
524 Pine Hollow Rd
Kennedy Twp, PA 15136
Phone: 412-331-1208
Fax: 412-331-2079
Beechview Satellite
1660 Broadway Ave.
Pittsburgh, PA 15216
Phone: 412-343-2080
Fax: 412-343-2418