SEWN Program Helping to Save Jobs
One of my budget priorities year after year has always been to fund programs that would create more jobs in the Commonwealth. At the same time, I think it's important to stress that we must also advocate for programs that help retain jobs in the state. To that end, I want to highlight a very successful program offered in Pennsylvania called the Strategic Early Warning Network (SEWN). Essentially, what this program does is provide business expertise to help stabilize a small company by averting layoffs and manufacturing plant closings.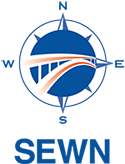 Developed and administered by the Steel Valley Authority (SVA) along with the Pennsylvania Department of Labor & Industry, SEWN was created in Pittsburgh in 1986 to address the issues in the supplier network that fed off the city's collapsing steel sector. In 1993, Pennsylvania charged SVA with developing a cost-efficient program to help save area manufacturing companies and jobs. Today, SEWN serves all 67 counties through its four offices located throughout the Commonwealth.
SEWN's typical client is a small or medium-sized manufacturing company with between 20 to 200 employees that has run out of cash and is in danger of laying off employees or closing its doors. Within 48 hours of a request, SEWN sends in consultants to help avoid a crisis by crafting a recovery plan – with services including financial restructuring, operational restructuring and cost management, ownership transition, high performance workplace strategies, and new marketing opportunities – to help stabilize, reorganize and turn the company around from survival to revival. Best of all, all of the services are free of charge!
The program takes a three-pronged approach: rapid response, quick diagnosis, and layoff aversion/retention plans to provide assistance to businesses. Banks and other governmental agencies often refer companies in distress, and the staff of SEWN monitors pending plant closings or layoff lists and petitions for Trade Adjustment Assistance benefits.
The department has found that saving a job is significantly cheaper than creating one. In just the past five years alone, SEWN has saved the Commonwealth more than $30 million in unemployment benefits, making SEWN one of the most cost-effective jobs programs in the United States.
Nearly 1,000 distressed small businesses have been helped by SEWN by averting or deferring the layoff of 19,000 workers. This includes the 1,004 jobs saved in 2012-13. Furthermore, the American Alliance for Manufacturing has estimated that each manufacturing job also feeds the economy by generating as many as four other jobs.
If you are or know a business that is having a difficult time recovering from the recent recession and would like more information about this program, please visit the SEWN Page on the SVA's website or call 1-866-SVA-8832.

America Saves Week

This week is America Saves Week, an annual event across the country aimed at reaching individuals and institutions to raise awareness of the importance of saving money, reducing debt, and building wealth. The Pennsylvania Treasury Department is encouraging Pennsylvanians to participate in America Saves Week activities with a primary focus on financial action – Set a Goal, Make a Plan, Save Automatically.
To encourage more people to save and save more successfully, the Treasury Department and its partners are offering a series of webinars this week to help people build wealth instead of debt. Each webinar will be presented by an experienced financial professional from the public or private sector and will provide guidance on common financial challenges such as how to budget and create a plan to save, manage debt, plan for retirement, and save for higher education. Other topics will include teaching children the basics of managing money and how to understand and manage your credit score.
For more information on America Saves Week or to register for the webinar series and view a webinar schedule, please click here.
Did You Know…
Did you know that according to a 2013 study conducted by the Consumer Federation of America, only 54 percent of Americans indicated they have a savings plan with specific goals and only 43 percent say they have a spending plan that allows them to save enough money to achieve the goals of their savings plan?

Property Tax/Rent Rebate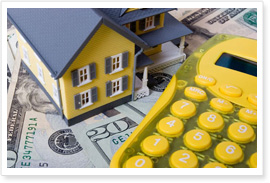 I want to remind everyone the Pennsylvania Department of Revenue is accepting applications for the 2013 Property Tax/Rent Rebate program. If you received a rebate last year, you should receive an application in the mail. If you have not received an application, or did not apply last year and wish to apply this year, the applications can be obtained from any of my district offices and my staff would be happy to assist you in preparing your application.
The Property Tax/Rent Rebate program benefits eligible Pennsylvanians age 65 and over; widows and widowers age 50 and over; and people with disabilities age 18 and over. Homeowners with a yearly income of $35,000 and renters with a maximum yearly income of $15,000 are eligible for a rebate. The maximum standard rebate is $650.00 and the deadline to apply is June 30th.

DCNR Recreation & Conservation Grants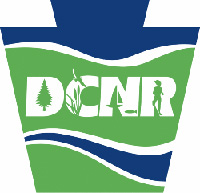 I want to remind everyone that the PA Department of Conservation and Natural Resources (DCNR) is accepting grant applications for recreation and conservation grants through April 16th. Grant assistance from DCNR helps communities and organizations plan, acquire, and develop parks, recreation facilities, trails, and conserved critical conservation areas and watersheds. The 2014 DCNR grant program encourages applications that advance local conservation and recreation vision and implements Pennsylvania's Comprehensive Outdoor Recreation Plan and DCNR's Strategic Plan.
Specific priorities for grant proposals include:
Sustainable and green park development and planning


Major park and recreation rehabilitation projects that modernize facilities and bring them into compliance with the current standards for safety, ADA, and the Universal Construction Code


Trail projects that close gaps in major statewide greenways and regionally significant trails and planning to help communities become bicycle and pedestrian friendly


Land conservation to protect critical habitat, forested watersheds, wetlands, and riparian corridors and lands that conserve connectors between public lands, or conserve urban green space


Rivers conservation projects that enhance water trails, improve public access and/or increase awareness of Pennsylvania rivers


Emerging trends including off-leash dog parks, splash/spray parks, skate parks and community parks that feature green amenities such as gardens and natural areas that connect children to nature


Statewide and regional partnerships that build capacity to promote outdoor recreation and conservation of natural and heritage resources
All applications must be submitted electronically through the Environmental eGrants System. All grant information, project guidance documents, program policies and application instructions are available on the site. For assistance with the System, please call DCNR's Grants Customer Service Center at 1-800-326-7734 or email DCNR-Grants@pa.gov.

Making $ense of Finance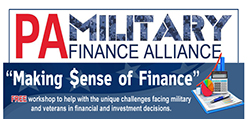 I want to remind members of the military, veterans and spouses that the Pennsylvania Military Finance Alliance is hosting the first "Making $ense of Finance" this Saturday at PNC Park. The free conference will run from 10 a.m. – 3 p.m. The conference program will be geared specifically towards the financial and investing challenges faced by members of the military and veterans. Workshops led by experts in the following areas will be available at the conference: investment and retirement basics; understanding credit reports and credit scores; personal risk management and insurance; budgeting; and protecting your identity.
Brigadier General (Ret.) Jerry G. Beck, Jr., will give the keynote address at the conference. He currently serves as the Deputy Adjutant General – Veterans Affairs for the Pennsylvania Department of Military & Veterans Affairs. To register for this conference, you may call 717-705-2687 or visit www.dobs.state.pa.us. Breakfast, lunch and parking will be provided but space is limited and registration is required. The first 200 people to register will receive a $25 gift card for attending and participating in the conference.
Making $ense of Finance is made possible through the Pennsylvania Military Finance Alliance, a cooperative effort of the Department of Military and Veterans Affairs, Department of Banking and Securities, Office of the Attorney General, Army OneSource, Better Business Bureau of Western Pennsylvania, Liberty USO, Advantage Credit Counseling Services, and the Heinz Endowments.

PA American Water Grants
Pennsylvania American Water is accepting applications for its 2014 Environmental Grant Program which supports projects that protect and/or restore drinking water sources and surrounding watersheds. Awards are available to environmental, community, and watershed organizations that are planning projects within the company's service area. Applications will be evaluated on criteria such as environmental need, innovation, community engagement and sustainability.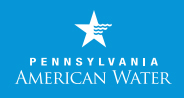 To be eligible for a grant award, projects must:
Address a source of water or watershed protection need in the community


Be completed between May 1, 2014 and November 30, 2014


Offer a new or innovative program for the community, or serve as a significant expansion to an existing program


Be carried out by formal or informal partnerships between two or more organizations


Provide evidence of sustainability


Be located with one of Pennsylvania American Water's service areas
For more information on the program and to download an application, please visit www.pennsylvaniaamwater.com and click on the "Water Quality & Stewardship" tab. All applications must be postmarked by March 31st.

Food Bank Hosts Annual Empty Bowls Dinner
Tickets are still available for the 19th annual Empty Bowls Dinner presented by the Greater Pittsburgh Food Bank. The dinner is scheduled for this Sunday, March 2nd from 2 – 6 p.m. at the Rodef Shalom Congregation in Oakland. The dinner is a simple meal of soup and bread that serves to remind everyone of those in our communities who struggle to feed their families.
The family-friendly event will feature strolling musicians, a magician, and children's activities. Each ticket holder selects a ceramic bowl from over 1,200 on display, handmade by professional and amateur potters from the region. There is also a silent auction that includes bidding on celebrity autographed bowls. Online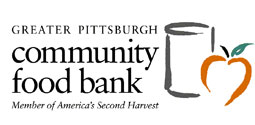 bidding for the silent auction ends on Thursday at 1 p.m. You can bid online at www.pittsburghfoodbank.org. You can also bid at the event.
The Empty Bowls Dinner attracts over 1,200 people and in 18 years has raised more than $500,000 to fight hunger in our communities. Tickets for the event can be purchased online at www.pittsburghfoodbank.org. If you are interested in donating bowls for the event, please call Ken Regal at Just Harvest at 412-431-8960.

Carnegie Science Center Summer Camps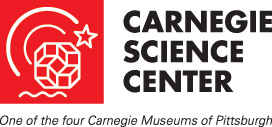 The Carnegie Science Center is registering children between the ages of 4 and 14 for their Summer Science Camps. At the camps, kids can investigate science careers and participate in activities like experimenting with roller coasters, learning about building bridges, discovering the binary brilliance of robots and much more. Instructors at the camps are professional teachers and college seniors majoring in science or education, assisted by college students with documented experience working with children. All summer camp staff members, instructors, and assistants have passed criminal background checks.
To learn more about the summer camp programs, please call 412-237-1636 or visit www.carnegiesciencecenter.org.

Fontana Fact
The office vacancy rate for the Pittsburgh region fell to just over 8 percent in the fourth quarter of 2013 making it one of the lowest office vacancy rates in the country. The downtown Pittsburgh office vacancy rate is 10.5 percent which is also lower than the national rate.

Offices of State Senator Wayne D. Fontana
Brookline District
932 Brookline Blvd.
Pittsburgh, PA 15226
Phone: 412-344-2551
Fax: 412-344-3400
Harrisburg
543 Main Capitol
Box 203042
Harrisburg, PA 17120
Phone: 717-787-5300
Fax: 717-772-5484
Kennedy Township
Kenmawr Plz.
524 Pine Hollow Rd
Kennedy Twp, PA 15136
Phone: 412-331-1208
Fax: 412-331-2079
Beechview Satellite
1660 Broadway Ave.
Pittsburgh, PA 15216
Phone: 412-343-2080
Fax: 412-343-2418