Protection Order for Victims of Sexual Violence
Currently in Pennsylvania, victims of sexual assault can petition the court for a domestic violence protection order (PFA), but these are only available if the victim lives with the perpetrator or is a current or former spouse or intimate partner. In other words, there is no provision in the Commonwealth's law relating to alleged victims of sexual violence who are not family or household members. Act 25 of 2014 was signed into law recently that would change this limitation.

Orders of protection are available to sexual assault victims, but only if a criminal case has been initiated. However, only 28 percent of victims report such an act to law enforcement officials and even when they do, many cases are not prosecuted because of the burden of proof or problems with the evidence.

Seeing a need for a policy change, Senate Bill 681 (SB 681) was drafted that would grant victims of sexual violence a way to defend themselves against their alleged attackers by allowing these victims to petition the court requesting protection from the assailant regardless of whether the victim seeks criminal prosecution. The court would hold a hearing within 10 days of the order, and the victim would be required to prove that he or she needs protection.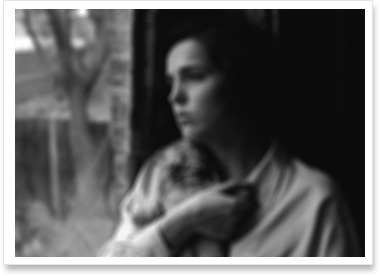 Based on the outcome of the hearing, the court may then order a defendant from having any contact with the victim by prohibiting the assailant from entering the residence, place of employment, or school of the assaulted individual or from contacting third parties in order to contact the victim or any indirect contact with designated people. Furthermore an order will allow any other appropriate relief sought by the victim as deemed necessary. This is the same protection currently available to victims of domestic violence.
No victim would be charged any fees associated with the petition filing, issuance, registration or services of the petition and instead these fees would be assessed against the defendant if and when an order is issued. A protective order can last up to 36 months and can be extended indefinitely. Violators will be fined $300 to $1,000 or ordered to serve up to a year in jail. Act 25 will take effect in September.
Supported by the Pennsylvania Coalition Against Rape, SB 681 reflects a growing national trend to provide protection orders for all sexual violence sufferers which is already law in 26 states.
Advocates say the measure would primarily benefit college students, who are the most vulnerable group statistically, and often leave college and do not finish their education because of the harassment and stalking by the perpetrator.
I co-sponsored and supported passage of Act 25 because I feel this legislation puts sexual assault victims on equal footing with those of domestic violence. No one deserves the trauma and fear that comes with the constant harassment and stalking that is often associated with sexual assault. This also gives courts another tool to combat the problem and a clear policy that sexual assault will not be tolerated.
Did You Know…
Did you know according to a 2011 survey by the Centers for Disease Control and Prevention that nearly one in five women surveyed had been raped or experienced an attempted rape at some point and one in six women have been stalked?

In Remembrance

It was five years ago this Friday, three Pittsburgh Police Officers tragically lost their lives in the line of duty, responding to a 911 call for a domestic disturbance. The deaths of officers Eric G. Kelly, Paul J. Sciullo II, and Stephen J. Mayhle were an unspeakable tragedy. These brave officers left behind family and friends who loved them and a community filled with deep sadness.

As we remember these heroes on the anniversary of their untimely passing, let us honor their memory by expressing our gratitude and appreciation to all the men and women in uniform who protect us every day. These brave men and women of our police forces, firefighters, first responders and our military, risk their lives every day to protect us from harm and keep our neighborhoods safe.
Each day, we should take a moment and reflect on our lives, appreciate what we have, and give thanks to those who risk their lives to protect us.

Shredding Event! – April 5th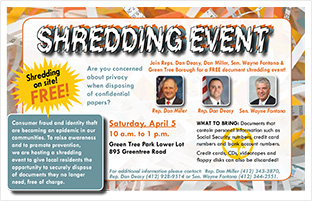 Together with Representatives Dan Miller and Dan Deasy, we are hosting a Shredding Event this Saturday, April 5th from 10 a.m. – 1 p.m. at Green Tree Park's lower parking lot, located at 895 Greentree Road. We last hosted this Shredding Event in September where over 21,000 pounds of documents were shredded.
With consumer fraud and identity theft becoming an epidemic in our communities, we are hosting this event not only to raise awareness and promote prevention but also to provide individuals the opportunity to have unneeded, confidential documents destroyed free of charge. You may bring documents that contain personal information such as social security numbers, credit card numbers and bank account numbers. We will also accept CD's, credit cards, video tapes and floppy disks.

LIHEAP Extended Through April 18th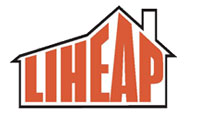 The Low Income Home Energy Assistance Program (LIHEAP) has been extended through April 18th and the Department of Public Welfare is accepting applications from low income families that need assistance in paying their heating bills. You can apply and check the status of your application on the state's COMPASS website or by calling the LIHEAP hotline at 1-866-857-7095. You can also pick up an application in my district offices, or download one yourself from DPW's LIHEAP website. Completed paper applications should be returned to one of the Allegheny County Assistance Offices.
After your application is reviewed, you will receive a written notice explaining your eligibility and the amount of assistance you will receive. Payments are generally sent directly to a utility company or fuel provider and are credited to your account.
Funding for LIHEAP is provided by the federal government and eligibility is based on Federal Poverty Income Guidelines. The income limits this season are as follows:
| | |
| --- | --- |
| Household Size | Income Limit |
| 1 | $17,235 |
| 2 | $23,265 |
| 3 | $29,295 |
| 4 | $35,325 |
| 5 | $41,355 |
| 6 | $47,385 |
| 7 | $53,415 |
| 8 | $59,445 |
| 9 | $65,475 |
| 10 | $71,505 |

FAFSA Completion Assistance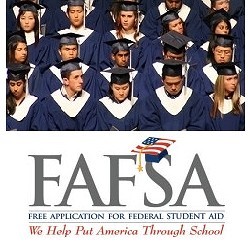 As April is upon us and many high school students are finalizing their plans for after high school, I want to remind anyone interested in attending a post-secondary school to complete the FAFSA (Free Application for Federal Student Aid). The FAFSA is the federal form that all students must submit to determine eligibility for most forms of need-based financial assistance, including the Pennsylvania State Grant, the Federal Pell Grant, work-study programs, the PA Targeted Industry Program (PA-TIP), various scholarships, some school-based aid, and federal student loans. The only way to find out if you qualify for awards is to complete and submit the FAFSA. Students who are eligible for awards can reduce their family's out-of-pocket expenses and make the cost of higher education more manageable.
In my role as Vice-Chair of the Pennsylvania Higher Education Assistance Agency (PHEAA), I want families and students to know there is free help available to them when applying for financial assistance for college. PHEAA, in conjunction with the PA Association of Student Financial Aid Administrators (PASFAA) is offering FAFSA Completion Sessions across the Commonwealth through April for families with students planning to attend college. To view a listing of the FAFSA Completion Sessions taking place around the Commonwealth, please visit
the FAFSA Completion Help Page on PHEAA's website. This site will be updated as additional sessions are scheduled.
Students and families will be able to complete the FAFSA online at www.fafsa.ed.gov and will need the following information when beginning the application process:
Social Security Numbers
Student's driver's license
Alien registration number, if not a U.S. citizen
W-2 Forms
Records of untaxed income received, including workers' compensation, child support, payments to tax-deferred pension and savings plans, etc.

Federal income tax return (1040, 1040A, 1040EZ)
Current bank statements and records of stocks, bonds, and other investments
Please remember it is better to complete and submit the FAFSA as soon as possible as schools' financial aid deadlines vary.

Pittsburgh Public Market Wind Turbine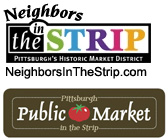 Neighbors in the Strip (NITS) recently announced that WindStax Wind Power Systems, located in the Strip District, will be installing a vertical wind power system on the roof at the new Pittsburgh Public Market (PPM). WindStax will be manufacturing and installing the system this spring. The system uses a rotor design based on drag and will be the first wind turbine with this unique design to be installed on an urban rooftop in the country.
As a member of the Redevelopment Authority of Allegheny County board of directors, I was proud to support PPMs' Community Infrastructure & Tourism Fund application that helped make this market a reality. PPM was originally opened by Neighbors in the Strip in 2010 as an affordable venue for local businesses to launch or expand their business, test products, and gain valuable experience to grow their business while making local, healthy foods and locally-produced products more accessible to residents of our region.
The WindStax turbine will bring green technology and infrastructure into PPM while also helping to lower energy expenses which will allow NITS to continue having PPM serve as an incubator for independent businesses at an affordable cost.

Project Prom 5K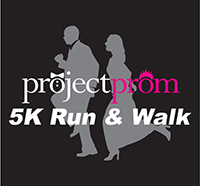 Project Prom is a program administered by the Allegheny County Department of Human Services which provides prom attire for young men and women who may not otherwise be able to participate. In an effort to raise both awareness and funds for the program, the first ever Project Prom 5K Run and Walk has been scheduled for Saturday, April 5th at Hartwood Acres. Funds raised from the event will help local high school students who are served through the Department of Human Services go to their prom in style.
The event will include a timed 5K run and a non-timed one mile walk and prizes will be awarded. Participants can also run or walk wearing formal attire for a chance to be crowned the Project Prom 5K King or Queen.
If you are interested in participating you can register on site the day of the event beginning at 7:30 a.m. with the race scheduled to begin at 9:30 a.m. For more information on the Project Prom 5K, please visit www.ProjectProm5K.org and to learn more about Project Prom, please click here.

Local Eagle Scout
Joseph Rogers, a member of Boy Scout Troop 6 in Brookline, recently received the Eagle Scout Award, the highest honor a member of the Boy Scouts of America can receive. Joseph was honored at an Eagle Court of Honor on March 30th at Our Lady of Loreto Catholic Church in Brookline.
Eagle Scout Rogers began his scouting career nearly 10 years ago when he joined Cub Scout Pack 601. As a Cub Scout, he earned the Parvuli Dei Catholic award and Cub Scouting's highest honor, the Arrow of Light Award in 2007. Throughout his years of scouting, Joseph's travels took him to camps in Pennsylvania, North Carolina and Virginia including the National Youth Leadership Conference and Advancement Camp and the National Jamorbee in 2010, the same year the Boy Scouts of America celebrated its 100 year anniversary. For his Eagle Scout project, Joseph led Troop 6 in the renovation of the kitchen at the Elizabeth Ann Seton Center in Brookline by replacing light fixtures, cleaning and painting, and purchasing a new coffee maker.
Achieving the rank of Eagle Scout requires a great deal of leadership and determination. I congratulate Eagle Scout Joseph Rogers on his achievement and commend him for being such a positive example in our community. After graduating from Central Catholic High School, Joseph is planning to attend LaSalle University and hopes to become an English teacher. I wish him the best of luck as he continues life's journey.

Pittsburgh Junior Volunteer Citizen of the Year
Congratulations to Kennedy Township resident Juliana Kochis, who later today will receive the Pittsburgh Junior Volunteer Citizen of the Year award presented by Direct Energy and Trib Total Media. Juliana is currently ranked at the top of her graduating class at Montour High School, is a four sport scholar athlete, President of the St. Vladimir's Youth Group and President of Montour's National Honor Society.
Juliana has a passion for mentoring children in underserved communities and has spent a significant amount of time volunteering at the Ambridge Center for Hope. She helps mentor the children at their summer lunch program with hands-on activities that focus on healthy eating, exercise and the importance of working hard in school. Juliana also engages others by recruiting other volunteers to assist with activities for the Center's children.
As a result of Juliana's efforts in earning this award, Direct Energy will be donating $2,500 in her name to the Ambridge Center for Hope which will be used toward an expansion of the facility. I congratulate Juliana on this most-deserved award and thank her for her extraordinary efforts as she serves as an example to others.

Penn State Extension Upcoming Event

The Penn State Extension is hosting the 19th Annual Garden & Landscape Symposium of Western Pennsylvania on April 12th from 8 a.m. – 4 p.m. at the Hillman Center for Performing Arts at Shady Side Academy in Fox Chapel. This premier horticultural event showcases internationally renowned speakers and offers attendees the opportunity to shop for new and unique plants and garden accessories. This year's keynote speaker is legendary plantsman Michael A. Dirr, retired professor of horticulture at the University of Georgia. Dirr is well known for numerous plant introductions and as author of the "Manual of Woody Landscape Plants," a must-have reference for all landscape professionals. For more information please contact Philip Bauerle at 412-473-2540 or pjb37@psu.edu.
The Penn State Extension is an educational network that gives people across Pennsylvania access to the University's resources and expertise. Funded by the U.S. Department of Agriculture and state and county governments, Penn State Extension educators, faculty, and local volunteers work together to share unbiased, research-based information with local residents. For more information on Penn State Extension, please visit them online at http://extension.psu.edu/.

Bald Eagles!
Once considered an endangered species, the bald eagle has made a dramatic comeback over the years as evidenced by their appearance in 2010 in Allegheny County. Today, Pennsylvania has more than 250 bald eagle nests including one in the Hays neighborhood of Pittsburgh. Through a partnership with several entities including the Pennsylvania Game Commission, Pix Controller, Verizon, Interstate Battery, Sierra Wireless, Digi, and Wildearth, a camera has been installed near the nesting site in Hays. If you're interested in getting a live look at the bald eagle nest in Hays, please visit http://www.pixcontroller.com/eagles/.

Fontana Fact
Today is April Fools' Day and although this day has been celebrated annually for several centuries all over the world, historians differ on its exact origins. One popular theory is that April Fools' Day dates back to 1582 when France switched from the Julian calendar to the Gregorian calendar. Those who did not receive this news or who didn't believe that the start of the new year had moved to January 1st and continued to celebrate it in the days leading up to April 1st were peppered with jokes. These jokes included the placing of a paper fish on the backs of unsuspecting people which was referred to as "poisson d'vril" or "April fish," that symbolized an easily caught fish.

Offices of State Senator Wayne D. Fontana
Brookline District
932 Brookline Blvd.
Pittsburgh, PA 15226
Phone: 412-344-2551
Fax: 412-344-3400
Harrisburg
543 Main Capitol
Box 203042
Harrisburg, PA 17120
Phone: 717-787-5300
Fax: 717-772-5484
Kennedy Township
Kenmawr Plz.
524 Pine Hollow Rd
Kennedy Twp, PA 15136
Phone: 412-331-1208
Fax: 412-331-2079
Beechview Satellite
1660 Broadway Ave.
Pittsburgh, PA 15216
Phone: 412-343-2080
Fax: 412-343-2418