Senator Fontana visited Marion Manor in Green Tree on Saturday, June 21st
for their 3rd annual Rocking for Residents fundraiser that benefits the residents of Marion Manor, Vincentian de Marillac and Vincentian Home.

Large Non-Profits Paying Their Fair Share
In last week's edition of my News & Views, I talked about my proposal, Senate Bill 143 (SB 143), which would require non-profit organizations to pay taxes on the assessed value of their land. Because the bill exempts the first $200,000 of an organization's land value, it protects small non-profits and still makes an enormously positive fiscal impact. Within Pittsburgh, nearly $526 million worth of land taxed at the combined city/school-district/county rate would garner about $166 million in revenue.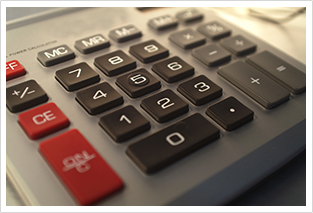 I have mentioned that I am open to ideas on how my proposal could be improved, but some may reject the plan altogether as too tough on the wealthy non-profits that would be subject to this tax. However, the numbers do not back up this claim. In general, and for the vast majority of the individual exempt parcels in Pittsburgh, the assessed value of the buildings on the land are worth far more than the land itself. The total worth of all exempt land and buildings in Pittsburgh is nearly $4.7 billion. $526 million in land worth is just 12% of this amount. Using the same city/school-district/county tax rate could yield close to $1.3 billion in revenue, over ten times what my plan would raise.
Clearly, this is what a plan that's too tough would look like. Taxing the total value of exempted land and buildings would not bring in over $1 billion every year in the long run. My plan, by comparison, guarantees that the wealthy non-profits which call Pittsburgh home will pay their fair share and - because it wouldn't be fair otherwise - continue their mission and grow in a stronger Pittsburgh. I will continue to promote this solution in Harrisburg, and I hope that you will stand with me in support of SB 143.

Legislation Slated to Become Rocco's Law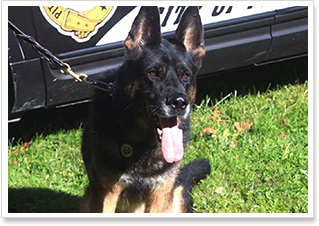 I wanted to give an update on legislation I highlighted in the March 25th edition of my News & Views that would provide a harsher punishment for individuals who willingly attack police animals. The legislation is named after the eight-year-old German Shepherd, Rocco, who was viciously stabbed in the line of duty while assisting human officers and his handler in the apprehension of a fugitive in Lawrenceville and later died.
Senate Bill 1261 (SB 1261), which I co sponsored, unanimously passed the Pennsylvania Senate on June 11th, and has been awaiting consideration in the House Agriculture and Rural Affairs Committee. Its companion bill, House Bill 2026 (HB 2026), has unanimously passed both chambers and is awaiting Governor Corbett's signature to become "Rocco's Law."
Rocco's Law will allow prosecutors to charge anyone who willfully or maliciously tortures a police animal, or mutilates, injures, disables, poisons or kills the animal with a second degree felony. This charge carries a maximum fine of $25,000 and 10 years in prison.
Although John Rush cannot be charged with a second degree felony for his attack on Rocco because the provisions in House Bill 2026 would take effect after the crime took place, it pleases me that Rocco will be honored in a fitting manor and hopefully deter any future acts against a police animal from occurring.

10th Annual FontanaFest – Save The Date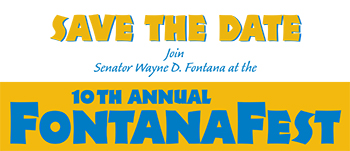 The 10th Annual FontanaFest is changing venues this year. This year's annual community event is being held at Highmark Stadium at Station Square, home of the Pittsburgh Riverhounds on Saturday, August 9th from 11 a.m. – 3 p.m. Children in attendance will have the opportunity to participate in soccer activities with members of the Riverhounds on the field at Highmark Stadium. Other activities include inflatables, balloon making and crafts, along with the chance for children and families to receive important information on exercise, nutrition, healthy lifestyles, health care, education and jobs and jobs training. Lunch and beverages will be provided, and once again, IT'S ALL FREE! Station Square will be providing free parking in the Stadium's West Lot for attendees from 10:30 a.m. – 3:30 p.m.
Make sure you save the date, Saturday, August 9th and note the change in venues this year. I will make sure to update you with more information on the 10th Annual FontanaFest as the summer moves along.

Unclaimed Property
Last week the Pennsylvania Department of Treasury advertised in the Pittsburgh Post-Gazette and Pittsburgh Tribune Review the names associated with unclaimed property that is valued in excess of $250. The Department is only required to advertise property in excess of $250 and that advertisement only runs one time.

Unclaimed property is any financial asset that has been left with a "holder" such as a bank, insurance company, public entity, or other business, without activity or contact for at least one year or longer. The most common types of unclaimed property are savings or checking accounts, stocks, dividends, checks that have not been cashed, certificates of deposit, unclaimed insurance benefits, unused gift certificates, and items abandoned in safe deposit boxes or held in police department stolen-property files.
If you believe you may have unclaimed property that belongs to you or a family member, no matter the value, you can search the Department's database of unclaimed property by clicking here. On the site, simply enter your name or the business or organization in which any unclaimed property may belong to, to see if it is listed in the database. From there, you can file the claim online. If you have already filed a claim, you may also check on the status of your claim on the same site, http://www.patreasury.gov/Unclaimed/Search.html. If you need assistance with filing an unclaimed property claim, my staff can assist you. You may also contact the Department of Treasury's Unclaimed Property division at 1-800-222-2046, Monday – Friday, 7:30 a.m. – 4:30 p.m.
Did You Know…
Did you know there is currently over $1.9 billion of unclaimed property waiting to be claimed in Pennsylvania?

Deadline for Property Tax/Rent Rebate Program Extended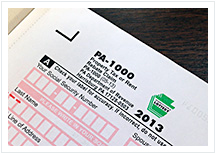 I want to remind everyone that if you have not filed for a rebate through the Pennsylvania Property Tax/Rent Rebate Program, the deadline has been extended. The Pennsylvania Department of Revenue will now be accepting applications through December 31st. The previous deadline had been June 30th.
If you received a rebate last year, you should have received an application in the mail. If you did not receive an application, or did not apply last year and wish to apply this year, the applications can be obtained from any of my district offices and my staff would be happy to assist you in preparing your application.
The Property Tax/Rent Rebate Program benefits eligible Pennsylvanians age 65 and over; widows and widowers age 50 and over; and people with disabilities age 18 and over. Homeowners with a yearly income of $35,000 and renters with a maximum yearly income of $15,000 are eligible to receive a rebate. The maximum standard rebate is $650. Distribution of rebates will begin on July 1st. After June 30th, rebates will be distributed as claims are received and processed.

Get Outdoors PA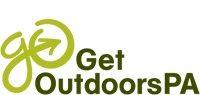 Outdoor enthusiasts can visit www.getoutdoorpa.org to view outdoor activities, events and places to visit throughout the Commonwealth this summer. Get Outdoors PA connects citizens with outdoor recreation activities in an effort to increase appreciation and use of parks, forests and public spaces, while imparting a message of environmental stewardship and healthy living.
To help people become better connected to the outdoors and help grow their appreciation of the Commonwealth's special places, the Pennsylvania Department of Conservation and Natural Resources (DCNR) began expanding its recreational programs and events in state parks and forests through Get Outdoors PA in 2004. The Get Outdoors program has offered thousands of recreation programs in state parks and forests and tens of thousands of people have participated in activities including: backpacking; biking; birding; camping; cross-country skiing; fishing; hiking; paddling; wilderness survival; and more. Today, DCNR and their partners will join with outfitters and providers to offer high quality, outdoor recreation programs in communities, in addition to already expansive programming in state parks and forests.

County Health Department Seeks Public Input

The Allegheny County Health Department (ACHD) is conducting a community health assessment and is seeking input from the public to help identify the most important factors affecting the health of residents in Allegheny County. The public can provide its input through June 30th on the selection of health indicators to be used in the health assessment by clicking here.
The survey can also be viewed by visiting https://www.surveymonkey.com/s/ACHDIndicators.
Participants will be asked to select the ten most important health indicators and rank them from one to ten. There are 43 health indicators to choose from and a section for specifying health concerns not listed. Participants can choose to include their name on the survey or not, but zip codes are required to ensure geographic balance. Findings from the survey will be shared with community members at public meetings later in 2014. Based on the collected data from the survey and public input, a community health improvement plan will be developed that prioritizes issues, implements strategies and establishes accountability to ensure measurable health improvements.

City of Pittsburgh Civic Leadership Academy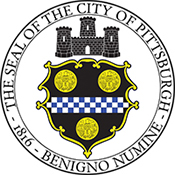 The City of Pittsburgh is accepting applications for Mayor Peduto's 2014 Civic Leadership Academy (CLA). This free 10-week program gives residents the opportunity to educate themselves about city government to help them improve their communities. CLA was created to help make city government functions more transparent and accessible to all city residents and to provide information and insight about the city so that residents can become more informed, effective and inspired community leaders.
The program is open to residents living in the City of Pittsburgh and business owners who operate a business within the city, and participants must be 18 years of age or older. Up to 30 applicants will be selected in a competitive application process with half of those selected being foreign-born residents who are naturalized and have lived in Pittsburgh for less than 10 years. The program consists of 10 consecutive sessions on Wednesday evenings beginning September 10th and running through November 12th.
For more information on the CLA program and to apply online, please click here. Anyone with additional questions can contact Sally Stadelman at 412-255-2280 or sally.stadelman@pittsburghpa.gov. All applications must be received by July 11th.

Fontana Fact
Pittsburgh Pirates right fielder Gregory Polanco made his major league debut on June 11th for the Pirates in a game at PNC Park against the Chicago Cubs. The 22 year old rookie recorded a hit in each of his first eleven games, establishing a Pirate rookie record for consecutive games to record a hit at the start of a career. Roberto Clemente in 1955 and Zip Collins in 1914 as rookies collected hits in each of their first seven games for the Pirates.

Offices of State Senator Wayne D. Fontana
Brookline District
932 Brookline Blvd.
Pittsburgh, PA 15226
Phone: 412-344-2551
Fax: 412-344-3400
Harrisburg
543 Main Capitol
Box 203042
Harrisburg, PA 17120
Phone: 717-787-5300
Fax: 717-772-5484
Kennedy Township
Kenmawr Plz.
524 Pine Hollow Rd
Kennedy Twp, PA 15136
Phone: 412-331-1208
Fax: 412-331-2079
Beechview Satellite
1660 Broadway Ave.
Pittsburgh, PA 15216
Phone: 412-343-2080
Fax: 412-343-2418