PUC Ruling on Rideshares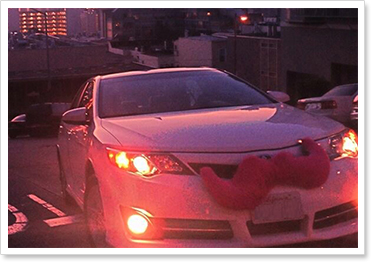 On Thursday, July 24th, the Pennsylvania Public Utility Commission (PUC) unanimously granted an emergency temporary authority (ETA) for ridesharing companies Lyft and Uber. The ETA will allow these companies to operate in Allegheny County for 60 days while their full application to permanently operate in the state is being considered by PUC's Office of Administrative Law Judge. This permission came months after both companies have operated in the Pittsburgh region, but without the PUC's oversight.
Recently, an enforcement officer within the Commission's Independent Bureau of Investigation issued 32 citations to Lyft and Uber drivers with the proposed fines of $1,000 per day of these operations because these ridesharing companies were operating as a passenger carrier without a certificate of public convenience. As a result, a panel of administrative judges issued a cease-and-desist order against Lyft and Uber on July 1.
In a separate action during the Commission meeting, the PUC also voted 5-0 to uphold the cease-and-desist, but that would be lifted if the TNC's meet the conditions of filing proof of insurance that provides primary coverage when drivers are conducting ridesharing business and a rate structure with the Commission.
Furthermore, TNC drivers will have to comply with PUC safety standards by not using a car that is more than 8 model years in age or has more than 100,000 miles on the odometer as well as requiring drivers to hold a valid license, be at least 21 years old and passed a criminal history check. A PUC placard must be prominently placed in the vehicle as a protocol of these standards.
I introduced Senate Bill 1457 (SB 1457) several weeks ago that would regulate ridesharing services throughout Pennsylvania. PUC Chairman Robert Powelson applauded my legislation during the Commission's meeting and I am very pleased to have the backing of the PUC Commissioners.
Since the legislation cannot be considered by the General Assembly until the fall at the earliest, this vote by the PUC is a significant step forward in the meantime for ridesharing services in Allegheny County and I commend the Commissioners on their diligent work. With the PUC's oversight during the next 60 days, residents and visitors of the area will be able to experience a progressive Pittsburgh transportation system while at the same time providing customers with high levels of safety during their travels.

10th Annual FontanaFest - 11 Days Away!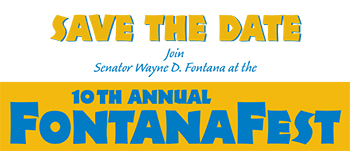 The 10th Annual FontanaFest is rapidly approaching! This year's event is changing venues and will be held at Highmark Stadium at Station Square, home of the Pittsburgh Riverhounds, on Saturday, August 9th from 11 a.m. – 3 p.m.
Members of the Riverhounds will be present and children in attendance will have the opportunity to participate in soccer activities on the field with them from noon – 1:30 p.m. Other activities include inflatables, balloon making and crafts, along with the chance for children and families to receive important information on exercise, nutrition, healthy lifestyles, health care, education and jobs and job training.
Lunch will be provided from noon – 2 p.m. for all guests and once again IT'S ALL FREE! Station Square will be providing free parking in the Stadium's West Lot for attendees from 10:30 a.m. – 3:30 p.m.
FontanaFest is a 501(c)(3) and would not be possible without the tremendous support of our sponsors. I want to thank the following organizations for their contributions to the 10th Annual FontanaFest:

Flu/Pneumonia Shots & Senior Clinic – SAVE THE DATE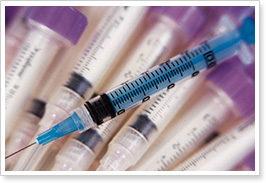 I am hosting my annual Flu/Pneumonia Shot & Senior Clinic on Tuesday, September 30th from 11 a.m. – 2 p.m. in Quinn Hall at the Church of the Resurrection in Brookline. American HealthCare Group will be providing the free vaccinations to any senior with the Medicare Part B health insurance card. Make sure to bring your card with you.
There will also be several organizations from around the region in attendance, providing seniors with important information on available services and resources. I will continue to update you with additional information on the Flu/Pneumonia Shot & Senior Clinic moving forward, but please save the date – Tuesday, September 30th!

Preventing Identity Theft & Fraud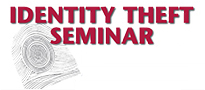 I am pleased to be attending an event being hosted by Representative Dan Miller on the subject of identity theft on August 29th in Dormont. I encourage anyone with questions or concerns on this topic to attend and listen to a presentation offered by the Office of the Attorney General on how to protect yourself from identity theft and fraud and how to best keep your personal information safe. This presentation will begin at 10:15 a.m. at the Hillsdale Community Resource Center, located at 1444 Hillsdale Avenue in Dormont. For more information, please contact Rep. Miller's office at 412-343-3870.
Did You Know…
Did you know each year more than 10 million Americans have their personal information stolen?

Brookline Unveiled

As the streetscape project along Brookline Boulevard wraps up, the Brookline Chamber of Commerce is hosting a grand re-opening to celebrate the "new" Boulevard. Brookline Unveiled is scheduled for Friday, September 5th and Saturday, September 6th. On Friday, various locations along the Boulevard will be hosting live music and entertainment from 6 – 10 p.m. A street fair will take place on Saturday, from 10 a.m. – 4 p.m., featuring family-oriented entertainment, arts and crafts, food, and local vendors in an effort to showcase the revitalized Brookline Business District. For more information on Brookline Unveiled please email 2014Brooklineunveiled@gmail.com.
The Brookline Boulevard Streetscape project began in February 2013 after years of discussions and planning and the community is excited about the look of the "new" Boulevard. As this project concludes I want to acknowledge the business community for their patience and understanding as this project unfolded. There was some short-term pain for business owners but the potential that exists for the Boulevard with the completed streetscape is great.
Congressman Mike Doyle was instrumental in making this project a reality, bringing a significant amount of federal money to the project. I also want to thank Lois McCafferty, a board of director member with the Brookline Chamber of Commerce, who went to great efforts to serve as a liaison between the city and the contractors with the community and kept everyone well-informed throughout the process. The entire community should be proud of the way everyone supported each other throughout the long process and should be equally proud of the "new" Brookline Boulevard.

PA Turnpike Commission Introduces New App
The Pennsylvania Turnpike Commission (PTC) has introduced a new, safe app for Smartphone users, Trip Talk. This new app allows drivers to keep their hands on the wheel and keep their eyes on the road while receiving travel advisories through streaming audio when driving. To learn more about this new and free app and how it works, please visit http://www.paturnpike.com/triptalk/.

DCNR Kids in Nature Contests
The Department of Conservation and Natural Resources (DCNR) is offering two contests to foster the goals of Kids in Nature, a DCNR effort to introduce more children and families to outdoor adventures. The Kids in Nature program is aimed at raising the awareness of existing opportunities throughout Pennsylvania's parks and forests for connecting children to the wonders of nature and getting them actively involved in recreation and educational programs.

The first contest is the Kids in Nature Contest, where participants "earn" entry opportunities by visiting a park or forest and engaging in a program or activity including: attending a program at a PA State Park or Forest; signing out an activity pack; or taking a walk or hike. Capture The Flag is a second contest, with a social media twist on the kids' game, where parks post a picture of the flag hidden within their park, and provide a clue. Participants then attempt to be the first to find the flag and post their family or child's picture with the flag on Facebook. Contest participants have a chance to win a behind the scenes tour with State Park staff, free camping and State Parks calendars.
For more information on the program and these two contests please visit
www.PaNatureKids.org.

Gear for Grades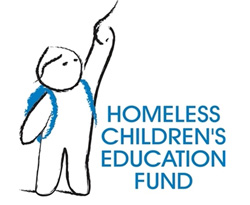 The Homeless Children's Education Fund (HCEF) is collecting supplies for its annual Gear for Grades initiative. Gear for Grades is an annual backpack and school supply drive organized by HCEF and Citizens Bank that equips local shelters and homeless providers with backpacks for children and youth in advance of the upcoming school year. Throughout the summer, donations of school supplies are collected and packed into backpacks which are purchased by the bank. In mid-August, these supplies are loaded onto school buses and delivered to homeless providers throughout Allegheny County.
If anyone is interested in participating in Gear for Grades, the following items are being sought to include in backpacks: pencils/pens; pocket folders; spiral notebooks; small crayon boxes; washable markers; glue sticks; colored pencils; pencil pouches; child scissors; rulers; erasers; pencil sharpeners; binders; and flash drives. Donations may be dropped off at the HCEF office, located at 2020 Smallman Street by August 12th. To arrange a drop-off time or for more information on Gear for Grades, please contact Carrie Pavlik at cpavlik@homelessfund.org or 412-562-0154.

Kennedy Community Days
The annual Kennedy Township Community Days celebration is scheduled for Wednesday, August 13th – Saturday, August 16th at Fairhaven Park. The event features numerous game and food booths, rides and local non-profit organizations in attendance. There will also be live entertainment each night including Kennedy's own Miller School of Dance, N2O2R, Mon Valley Push and a live broadcast of the Frank Powaksi Polka Festival program. Saturday night will feature the Kennedy Volunteer Fire Department's annual Firemen's Parade and a fireworks show. Local organizations and businesses interested in participating can contact Kennedy Township Commissioner Anita Kulik at 412-787-5422 or Township Manager Jerry Orsini at 412-771-2321.

Castle Shannon Mayor Honored
On July 20th Castle Shannon Mayor Donald Baumgarten was named the 2014 Mayor of the Year in Pennsylvania by the Pennsylvania State Mayors' Association (PSMA). The annual award is given to a mayor in Pennsylvania for his or her outstanding accomplishments and leadership as voted by a panel of mayors with the PSMA. Mayor Baumgarten has served the residents of Castle Shannon since 2001. I thank Mayor Baumgarten for his service over the years and his dedication to the borough and the residents he serves and I look forward to continue working with him. Congratulations Donald Baumgarten, Pennsylvania's Mayor of the Year!

Fontana Fact
The Pittsburgh Steelers opened training camp last Friday at St. Vincent College in Latrobe in preparation for the 2014 season, marking the 49th straight season the Steelers have held camp there. St. Vincent is the 12th location the Steelers have used for training camp dating back to 1933. The Steelers first five training camps, from 1933 – 1937, were held at Moore Field in the city of Pittsburgh's Brookline neighborhood.

Offices of State Senator Wayne D. Fontana
Brookline District
932 Brookline Blvd.
Pittsburgh, PA 15226
Phone: 412-344-2551
Fax: 412-344-3400
Harrisburg
543 Main Capitol
Box 203042
Harrisburg, PA 17120
Phone: 717-787-5300
Fax: 717-772-5484
Kennedy Township
Kenmawr Plz.
524 Pine Hollow Rd
Kennedy Twp, PA 15136
Phone: 412-331-1208
Fax: 412-331-2079
Beechview Satellite
1660 Broadway Ave.
Pittsburgh, PA 15216
Phone: 412-343-2080
Fax: 412-343-2418