Day 126 of impasse - Negotiators need to come together and remain in a room until a budget agreement is reached. Let's get the job done.
Budget Impasse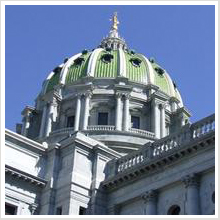 Today marks the 126th day of the Pennsylvania budget impasse and to say I am as frustrated as you is an understatement. Last week, the Senate Democrats offered an amendment to the adjournment resolution that would have kept the chamber continuously in session, including weekends, until a state budget compromise was passed. In typical partisan fashion, the motion was tabled by the Majority Party and instead they adopted a resolution authorizing the chamber to go into recess from voting session until November 16th.
Even more important than all rank and file legislators remaining in session, it's crucial that we all call upon our caucus leaders to stay in Harrisburg and work with the Governor to finally negotiate a deal. Typically how budget negotiations work are that the top leaders from each caucus of each chamber of the General Assembly meet with the Governor and his administration advocating for the priorities of their members. Once a deal has been achieved, these leaders take the proposal to their rank-and-file lawmakers to review and put up votes. I've called upon negotiators over the last several weeks to meet all day, every day until a compromise is reached for the entire body to vote.
Please know that while I will continue to argue for these meetings, my staff and I remain steadfast in serving the constituents of the 42nd district. We will continue meeting with constituents, organizations, schools and non profits and attending events throughout Allegheny County and providing uninterrupted state services as usual. In the meantime, I am hoping that I receive word that I am needed back in Harrisburg very soon because a budget deal has been reached. Until then, I encourage constituents to join me and continue demanding that leaders of the General Assembly meet every day, all day, until a budget has passed that achieved the goals of all caucuses of the Pennsylvania Legislature.
Today is Election Day!

As a reminder all Senate offices are closed today for Election Day. Polls across Pennsylvania are open today from 7 a.m. – 8 p.m. If you have any questions related to voting, I encourage you to visit www.votespa.com. You may also reach the Allegheny County Elections Division by phone at 412-350-4500.
Polling Place Locator
If you are a newly-registered voter, have recently moved or have not voted in awhile, and are unsure where your polling place is located, you can visit the Polling Place Locator Page at www.county.allegheny.pa.us/elect/index.aspx. You will be asked to enter your municipality, house number and street name. Once that information is entered, the site will inform you of your polling place and provide the address. You will also be provided an opportunity to enter your name and birth date to determine if you are a registered voter and will also be able to view the ballot you will be presented with at your polling place. If you are unable to find your polling place on this site, or if any of your information is listed incorrectly on the site, please contact the Elections Division office at 412-350-4500.
PLEASE NOTE – Over 20 polling places in Allegheny County have changed this year. The following locations in the 42nd Senatorial District have changed:
Municipality
Ward
District
New Location
McKees Rocks
Pittsburgh
Pittsburgh
Pittsburgh
Pittsburgh
Stowe
Stowe
1
26
27
30
30
3
4
2
16
9
3
5
0
1
McKees Rocks Borough Bldg., 340 Bell Avenue
Riverview Activities Bldg., Riverview Avenue
Carnegie Library, Woods Run, 1201 Woods Run Avenue
Knoxville Middle School, Grimes St. Entrance, 324 Charles Street
Council 3 Rivers American Indian, 201 Rochelle Street
Preston VFD, 369 Helen Street
Recon Manufacturing Office, 1400 Fleming Street
How to Register Election Day Complaints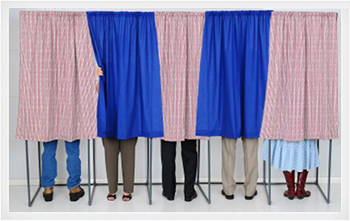 Any registered voter who wishes to file a complaint about alleged election law violations can do so by visiting www.votespa.com and clicking on the "Election Complaints" tab. The voter will be asked to enter their first and last name, address, county of residence, and date of birth to ensure they are a registered voter. Once submitted, these complaint forms will be directed to the county election board for the county in which the voter making the complaint resides. Written statements of complaint are available at all polling places and the Allegheny County Board of Elections. You may also call 1-877-VOTES-PA (1-877-868-3772) to obtain a complaint statement.
Offices Closed
All Senate offices will be closed on Wednesday, Nov. 11 in observance of Veterans Day. My offices will re-open on Thursday, Nov. 12 as scheduled.
LIHEAP Program Opens
The Pennsylvania Department of Human Services (DHS) yesterday began accepting applications for this season's Low Income Home Energy Assistance Program (LIHEAP). The program helps low income families pay their heating bills. You can apply and check the status of your application on the state's COMPASS website. You can also pick up an application in my district offices or download one yourself from the DHS LIHEAP website. Completed paper applications should be returned to one of the Allegheny County Assistance Offices.
Funding for LIHEAP is provided by the federal government and eligibility is based on Federal Poverty Income Guidelines. The income limits for this season are as follows:
| | |
| --- | --- |
| Household Size | Income Limit |
| 1 | $17,655 |
| 2 | $23,895 |
| 3 | $30,135 |
| 4 | $36,375 |
| 5 | $42,615 |
| 6 | $48,855 |
| 7 | $55,095 |
| 8 | $61,335 |
| 9 | $67,575 |
| 10 | $73,815 |
| For each additional person add | $6,240 |
After your application is received you will receive a written notice explaining your eligibility and the amount of assistance you will receive. Payments are generally sent directly to a utility company or fuel provider and will be credited to your heating account. Crisis grants may also be available if you have an emergency situation and are in jeopardy of losing your heat. For more information, please contact the LIHEAP hotline at 1-866-857-7095.
Property Tax/Rent Rebate Program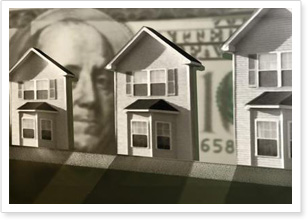 I want to remind everyone the Pennsylvania Department of Revenue is accepting applications for the 2014 Property Tax/Rent Rebate program through the end of the year. If you did not receive an application, or did not apply last year and wish to apply this year, applications can be obtained from any of my district offices and my staff would be happy to assist you in preparing your application.
The Property Tax/Rent Rebate program benefits eligible Pennsylvanians age 65 and over; widows and widowers age 50 and over; and people with disabilities age 18 and over. Homeowners with a maximum yearly income of $35,000 and renters with a maximum yearly income of $15,000 are eligible for a rebate. Keep in mind that half of Social Security income is excluded.
Due to program changes enacted last year to ensure claimants aren't disqualified from rebates solely because of Social Security cost-of-living adjustments, homeowners and renters may be eligible for rebates even if their eligibility income is greater than these limits. Any homeowner who collected Social Security, received a property tax rebate in 2013 for claim year 2012 and had annual income last year, discounting half of Social Security, up to $36,129, is encouraged to apply for a rebate for claim year 2014. Any renter in that same situation with an annual income in 2014, discounting half of Social Security, up to $15,484, is also encouraged to apply.
Multimodal Funding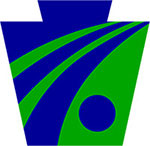 The Pennsylvania Department of Transportation (PennDOT) recently announced they are accepting applications through Dec. 18, 2015 for funding transportation improvement projects under the Multimodal Transportation Fund. Eligible applicants include municipalities, councils of governments, businesses/non-profits, economic development organizations, public transportation agencies, ports, rail, or freight entities.
PennDOT has $40 million in grants available for fiscal year 2016-17. PennDOT will evaluate the applications and make selections based on such criteria as safety benefits, regional economic conditions, technical and financial feasibility, job creation, energy efficiency, and operational sustainability.
The Multimodal Fund was created by Act 89, enacted in November 2013. The fund addresses road and bridge projects. Also through the fund, transit, aviation, rail freight and pedestrian and bicycle modes obtained dedicated sources of funds for the first time, putting the modes on a firmer footing for future initiatives.
For more information on Multimodal funding including eligible projects and eligible uses of funds, please click here or visit www.penndot.gov and click on "Multimodal Program" under the "Projects & Programs" button.
Memorial Unveiling Ceremony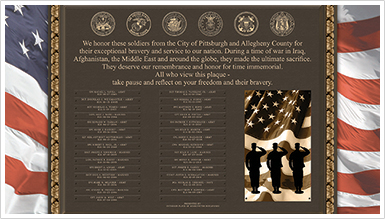 The public is invited to the unveiling of the Memorial Bronze Honor Roll on Nov. 21. The ceremony will take place in the City-County Building's main lobby at 11 a.m.
The Memorial Bronze Honor Roll honors soldiers from the City of Pittsburgh and Allegheny County who were killed in action during the wars in Afghanistan, Iraq and the Middle East for their exceptional bravery and service to our nation. The plaque will be permanently displayed in the lobby at the City-County Building, providing an opportunity for all who view it to pause and reflect on our freedom and these soldiers' bravery.

The City-County Building is located at 414 Grant Street in downtown Pittsburgh. All guests attending the ceremony can enter the building from the entrance on Ross Street.
I commend my former colleague in the State Senate, Jim Ferlo for spearheading this effort and for the work of the Memorial honor Roll Committee of Veterans Place of Washington Boulevard in bringing this project to fruition.
Allegheny Quits For Life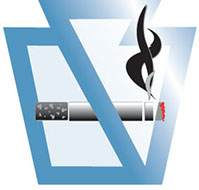 The Live Well Allegheny campaign and Tobacco Free Allegheny are joining forces to designate the week of Nov. 15 – 21 as Smoking Cessation Awareness Week in Allegheny County, titled Allegheny Quits For Life.
While smoking rates are declining nationally, the health effects of tobacco smoke disproportionately affect western Pennsylvanians. In Allegheny County, 23 percent of adults smoke compared to 18.4 percent of all Pennsylvanians and 17.8 of all adult Americans.
For more information on the campaign and for information on getting help with quitting smoking, please call the PA Free Quitline at 1-800-QUIT-NOW or visit www.tobaccofreeallegheny.org.
Did You Know…
Did you know that every day roughly 1,300 Americans die from smoking-related illnesses, and over 480,000 a year?
Museum Conservation Center Earns LEED Gold Certification

Congratulations to the Heinz History Center who learned recently their new Museum Conservation Center has earned the prestigious LEED Gold certification for environmental sustainability by the U.S. Green Building Council (USGBC). The USGBC praised the Museum Conservation Center for its energy-saving standards and maintaining the historic integrity of the building, which was built in 1917 as the home of the Marietta Chair Company.
Located behind the History Center at 1221 Penn Avenue in the Strip District, the nine-floor building also houses the History Center's collection, which includes more than 32,000 artifacts. Sustainability features that resulted in the LEED Gold certification include factors such as energy savings over 50 percent and water savings over 30 percent versus comparable buildings, reuse of an existing building, diversion of 98 percent of the project construction waste, and the use of healthy finishes and high filtration levels.
Congratulations to the History Center and thanks for being a terrific neighbor in the Strip! For more information on the Heinz History Center please visit them online at www.heinzhistorycenter.org.
Fontana Fact
According to Pittsburgh's Civic Health Index report, citizens residing in Pittsburgh's metropolitan region are 36.8 percent more likely to have contacted a public official than were citizens of the United States and 37.4 more likely than citizens of the rest of Pennsylvania.
Offices of State Senator Wayne D. Fontana
Brookline District
932 Brookline Blvd.
Pittsburgh, PA 15226
Phone: 412-344-2551
Fax: 412-344-3400
Weekdays – 9 am – 5 pm
Harrisburg
543 Main Capitol
Box 203042
Harrisburg, PA 17120
Phone: 717-787-5300
Fax: 717-772-5484
Weekdays – 8:30 am – 5 pm
Kennedy Township
Kenmawr Plaza
524 Pine Hollow Road
Kennedy Twp, PA 15136
Phone: 412-331-1208
Fax: 412-331-2079
Weekdays – 10 am – 4 pm
Beechview Satellite
1660 Broadway Avenue
Pittsburgh, PA 15216
Phone: 412-343-2080
Fax: 412-343-2418
Tuesdays – 10 am – 4 pm
Strip District (Mobile Office)
Pittsburgh Public Market
2401 Penn Avenue
Pittsburgh, PA 15222
Thursdays – 10 am – 4 pm
Northside (Mobile Office)
Carnegie Library
Allegheny Branch
1230 Federal Street
Pittsburgh, PA 15212
Wednesdays – 10 am – 4 pm