Fontana Reintroduces TNC Legislation
Once again, I have introduced legislation that would regulate Transportation Network Companies (TNC) in Pennsylvania like Uber and Lyft. TNCs use a software platform that enables riders to connect with drivers using Smartphone technology. The driver and rider connect through an app and after a ride is complete, a donation-based payment is offered by credit card through the same app. Senate Bill 447 (SB 447) is similar to my legislation from last session, only now I have put into place greater insurance standards as well as included additional suggestions from the Pennsylvania Public Utility Commission (PUC) and other major stakeholders in the industry.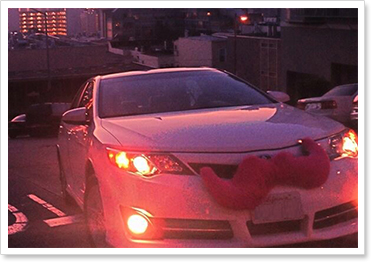 Transportation Network Companies started operating in the Pittsburgh region between February and March 2014. Since then, Uber and Lyft have been met with open arms by many consumers in western Pennsylvania looking for an alternative to the often unreliable taxi systems. However, after the Investigation and Enforcement Bureau of the PUC started issuing citations and tickets to these TNCs for operating without state approval, Uber and Lyft submitted applications and recently received two-year experimental licenses that allows them to operate everywhere in the state except Philadelphia with hopes that a more permanent solution will pass the General Assembly in the meantime.
Specifically, SB 447 includes provisions that promote safety and security for riders. In particular, transportation network companies (TNC) must:
Obtain a license from the PUC to operate in the commonwealth;
Maintain detailed records;
Establish driver-training programs;
Enforce a zero-tolerance policy on drug and alcohol use and the crafting of a complaint reporting system;
Implement a background check system and develop specific driver guidelines that deal with past criminal, moving violation or driving under the influence history;
Display on the app a picture of the TNC driver, a description of the vehicle, and the license plate number;
Make sure all ridesharing vehicles undergo annual certificates of inspections approved by PennDOT as well as an annual safety inspection conducted by the TNC or an approved third party, among other responsibilities;
Places age and mileage restrictions on vehicles used for TNC services;
Make available a customer service telephone number and information for complaints; and
File with the PUC the TNC's pricing policy.
Insurance coverage has been a point of contention over the past few months between TNCs and the insurance industry. Under SB 447, a TNC driver would have to prove motor vehicle insurance and also notify their personal insurance company of their participation in these services. A TNC must also maintain specific levels of insurance for liability, medical payments, comprehensive, collision and uninsured/underinsured coverage, which are the same requirements that TNCs operate currently under the PUC's regulations. In addition, SB 447 would prohibit a TNC from requiring a driver or passenger to sign a waiver of potential liability for losses of personal property or injury.
It pleases me that many of the PUC's commissioners have recognized the importance of this new transportation concept and have been supportive of my legislation. I have been working diligently with stakeholders to make sure all safety concerns are addressed and have also expressed to Governor Wolf that this will be one of my priorities going forward. I am hopeful that a permanent solution to this issue can be reached during the current legislative session so that TNC services are made available in a way that is safe and convenient to consumers.

Fontana Re-Elected as Vice-Chair of PHEAA Board

On February 19th, I was re-elected as the Vice-Chair of the board of directors for the Pennsylvania Higher Education Assistance Agency (PHEAA). I have served on the PHEAA Board since 2008 and am pleased to continue my work to help make a college education more affordable and accessible. I am looking forward to continued work with Chairman William Adolf, board members, and the great staff at PHEAA to address the many challenges facing today's students and the higher education community.

FAFSA Reminder – Completion Sessions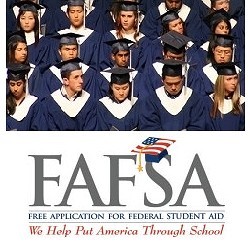 I want to remind all high school seniors interested in a post-secondary education, and their families, to complete the FAFSA (Free Applications for Federal Student Aid) as soon as possible. The FAFSA is the federal form that all students must submit to determine eligibility for most forms of need-based financial assistance including the Pennsylvania State Grant, Federal Pell Grant, work-study programs, PA Targeted Industry Program (PA-TIP), various scholarships, some school-based aid, and federal student loans. It can be accessed by visiting https://fafsa.ed.gov/.
It is better to submit the FAFSA as soon as possible as schools' financial aid deadlines vary. PHEAA is once again hosting FAFSA Completion Sessions across the commonwealth this year, in partnership with PASFAA (Pennsylvania Association of Student Financial Aid Administrators). The Completion Sessions provide free assistance to families needing help with completing the FAFSA. You can click here to view a listing of scheduled FAFSA Completion Sessions. PHEAA will continue to update this list as more sessions are scheduled.

Special Enrollment Period for CHIP Buy-in Families

Governor Wolf recently announced that families enrolled in the Children's Health Insurance Plan (CHIP) Buy-in Plan will be able to enroll in new plans during an extended enrollment period. The administration also announced that affected families will not face a tax penalty for 2014 or through the extended enrollment period in 2015. The federal government previously determined that the CHIP Buy-in Plan did not qualify for recognition as minimum essential coverage under the Affordable Care Act because it does not meet certain requirements. The Buy-in Plan is available to middle class families with incomes above 300 percent ($72,750 for a family of four) of the federal poverty level and approximately 2,700 families across Pennsylvania have kids enrolled in this program.
Any family affected that needs to find new health plans for their children, please visit www.chipcoverspakids.com or click here to view a listing of CHIP providers in Allegheny County.

Office Locations/Hours
I want to remind everyone that in recent weeks, I have expanded my locations by adding mobile offices in the Strip District and on Pittsburgh's Northside. Below is an updated listing of my office locations and hours:
Brookline
932 Brookline Boulevard
Pittsburgh, PA 15226
Phone – 412-344-2551
Monday – Friday, 9 a.m. – 5 p.m.

Beechview (satellite office)
1660 Broadway Avenue
Pittsburgh, PA 15216
Phone – 412-343-2080
Tuesdays - 10 a.m. - 4 p.m.

Kennedy Township
Kenmawr Plaza, 500 Pine Hollow Road
Kennedy Twp., PA 15136
Phone – 412-331-1208
Monday – Friday, 10 a.m. – 4 p.m.

Strip District (mobile office)
Pittsburgh Public Market
2401 Penn Avenue
Pittsburgh, PA 15222
Thursdays – 10 a.m. – 4 p.m.

Northside (mobile office)
Carnegie Library – Allegheny branch
1230 Federal Street
Pittsburgh, PA 15212
Wednesdays – 10 a.m. – 4 p.m.

America Saves Week
Yesterday began America Saves Week, an annual event aimed at reaching institutions and individuals to increase awareness of the need to save money, reduce debt, and build wealth. The Pennsylvania Treasury Department is encouraging Pennsylvanians to participate in America Saves Week activities with a primary focus on Financial Action – Set a Goal, Make a Plan, Save Automatically.
To encourage more people to save and save more successfully, the Treasury Department and its partners are offering a series of webinars this week to help people build wealth instead of debt. Each webinar will be presented by an experienced financial professional from the public or private sector and will provide guidance on common financial challenges such as how to budget and create a plan to save, manage debt and save for higher education. Other topics will include teaching children the basics of managing money, and how to understand and manage your credit score.
For more information on America Saves Week or to register for the webinar series and view a webinar schedule, please click here.
Did You Know…
Did you know that only about one-third of Americans feel prepared for their long-term financial future, according to the 2014 National Survey Assessing Household Savings?

Table Games Revenue Rises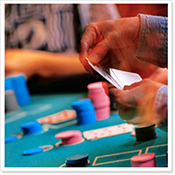 The Pennsylvania Gaming Control Board recently announced that revenue from table games in January increased 12 ½ percent compared with January 2014. Revenue from table games play at the 12 Pennsylvania casinos was $66 million in January and tax revenue was over $9.4 million. Combined revenue from table games and the play of slot machines increased more than seven percent in January compared with January 2014.
Table games are taxed at 14 percent with revenue directed into the state's General Fund (12 percent) and the remaining funds directed to local governments. Slot machines are taxed at 55 percent in Pennsylvania and directed as follows: 34 percent for property tax reduction; 12 percent supporting the horse racing industry; five percent is placed in a state economic development fund; and two percent goes to local governments that host casinos.
The state's casino industry employs over 17,700 people and generates an average of $3.7 million per day in tax revenue from slot machines and table games. For more information on this and other reports from the Gaming Control Board, please visit them online at www.gamingcontrolboard.pa.gov.

Consumer Protection Awareness Fair
In conjunction with National Consumer Protection Week, the Pennsylvania Office of Attorney General, Bureau of Consumer Protection, is hosting its annual Consumer Awareness Fair on March 4th. The Fair is being held in downtown Pittsburgh in the lobby of the City-County Building, located at 414 Grant Street from 10 a.m. – 2 p.m. Federal, state, and local government agencies along with consumer organizations expected to attend are: US Postal Service; Better Business Bureau; AARP; PA Public Utility Commission, PA Department of Banking and Securities and the Area Agency on Aging. For more information please visit www.attorneygeneral.gov.

Environmental Excellence Awards

The Pennsylvania Department of Environmental Protection (DEP) is accepting nominations for the 2015 Governor's Award for Environmental Excellence. The awards program is open to all Pennsylvania businesses, farms, government agencies, educational institutions, non-profit organizations, and individuals who have created or participated in the development of a project that promotes environmental stewardship and economic development in the state.
Eligible projects must have been completed between August 1, 2013 and July 31, 2014. Projects should showcase technological advances, promote renewable energy solutions, reduce environmental threats, provide environmentally responsible economic opportunity, foster environmental education, or restore watersheds. Projects will be selected based on the following criteria:
Environmental Protection
Partnership
Public Service
Environmental Education and Outreach
Pollution Prevention
Economic Impact
Innovating Technology
Nominations will be accepted until March 2nd at 5 p.m. and all nominating documents should be submitted electronically to RA-EPgovenviroawards@pa.gov. Winners will be recognized in April during an awards ceremony and dinner hosted by the Pennsylvania Environmental Council. To learn more about the awards and to download an application, please click here or visit DEP's website.

Arsenal & Leslie Parks - Public Meetings
Two public meetings have been scheduled for Lawrenceville residents interested in viewing draft master plans for Arsenal and Leslie Parks. The first meeting is scheduled for this Thursday, February 26th, from 6 – 8 p.m. at the Stephen Foster Community Center, located at 286 Main Street. The second meeting is scheduled for Saturday, from 10 a.m. – noon at the Carnegie Library Lawrenceville branch, located at 279 Fisk Street. Draft plans for each park will be presented and attendees will have the opportunity to provide feedback. For more information, please visit Lawrenceville United online at www.lunited.org.

Focus On Renewal Event

This Friday, Focus On Renewal (FOR) is hosting an evening of art, appetizers, and specialty cocktails mixed by local bartenders, an event that has been dubbed, "Artini." This special event provides guests the opportunity to explore their artistic side by visiting different stations including painting, pottery, karaoke, and dance stations. Tickets also include appetizers alongside specialty mixed drinks concocted by Pittsburgh City Paper's best bartender Mark Miller of Monterey Pub, Dina Deligatti of Rockefeller's Grille, Andy Hieber of the Dead Horse Cantina, former bartender Dave English now with the Greater Pittsburgh Arts Council and Scott Baker of Five Generation Bakers. All proceeds from "Artini" benefit FOR's programs and services. For information on this event please contact Chris Crytzer at 412-331-1685, ext. 305 or ccrytzer@forstorox.org.

Fontana Fact
This past Sunday was the 87th annual Academy Awards show in Hollywood that honors members of the film industry. The first Academy Awards presentation was held in the Blossom Room of the Hollywood Roosevelt Hotel and tickets could be obtained for $5. The first televised Academy Awards show was in 1953. Last year, more than 72 million people watched the broadcast on television and many more across the county attended parties, like the one hosted by the Pittsburgh Film Office that raises money to help market the region to the film industry.

Offices of State Senator Wayne D. Fontana
Brookline District
932 Brookline Blvd.
Pittsburgh, PA 15226
Phone: 412-344-2551
Fax: 412-344-3400
Harrisburg
543 Main Capitol
Box 203042
Harrisburg, PA 17120
Phone: 717-787-5300
Fax: 717-772-5484
Kennedy Township
Kenmawr Plz.
524 Pine Hollow Rd
Kennedy Twp, PA 15136
Phone: 412-331-1208
Fax: 412-331-2079
Beechview Satellite
1660 Broadway Ave.
Pittsburgh, PA 15216
Phone: 412-343-2080
Fax: 412-343-2418