Re-introduction of Medical Cannabis Legislation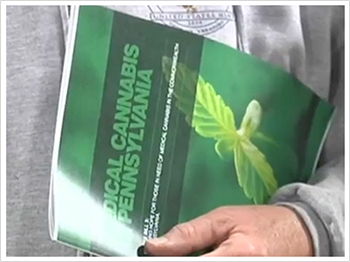 In the fall, the Pennsylvania Senate passed Senate Bill 1182 (SB 1182) during the 2013-14 session. This legislation, known as the Compassionate Use of Medical Cannabis Act, would allow patients who have a recommendation from their doctors to purchase and use medical cannabis from centers licensed by a to-be-created State Board of Medical Cannabis Licensing. I was an early co-sponsor to this legislation and voted in favor of SB 1182. However the bill never made it out of committee in the House of Representatives and the legislative session ended.
The good news is that this proposal has been reintroduced this year as Senate Bill 3 (SB 3) and has 25 bi-partisan co-sponsors including myself. Specifically, SB 3 allows growers to supply medical processors to transform the cannabis plant into oil, lotions, tinctures, ointments and cannabis infused products. Only licensed medical cannabis dispensers can distribute medical cannabis to a patient with a medical cannabis access card issued by the Pennsylvania Department of Health. Smoking will be prohibited.
Qualifying medical conditions for medical cannabis include cancer, epilepsy and seizures, Lou Gehrig's disease, Parkinson's disease, multiple sclerosis, post-traumatic stress disorder, spinocerebellar ataxia, severe fibromyalgia, wasting syndrome and traumatic brain injury and post-concussion syndrome. The state board would have the authority to expand the list if SB 3 is signed into law.
There are over 21 states and the District of Columbia that have similar laws and the list keeps growing.
I am very hopeful for quick legislative action on SB 3 now that we have a new governor in office who has stated he is supportive of this measure. After all, there are so many ill and suffering children and adults in the commonwealth that could benefit from medical cannabis, which has been proven to be much more effective and safe than many of the prescription narcotics they are currently prescribed.
Did You Know…
Did you know a poll released by Franklin & Marshall College in July 2014 found that 84% of Pennsylvania voters are in favor of legalizing medical marijuana?

New Offices Opening Soon
I want to remind everyone that this Thursday, February 5th, I will be opening a mobile office in the Strip District at the Pittsburgh Public Market (PPM), located at 2401 Penn Avenue. This office will be open every Thursday, from 10 a.m. – 4 p.m., and by appointment. The PPM is located near several bus lines and street and garage parking is available in close proximity. A handicapped entrance to PPM exists on 25th Street.
Next week, on February 11th, I will open a mobile office at the Carnegie Library of Pittsburgh's Allegheny branch, located at 1230 Federal Street. This office will be open every Wednesday, from 10 a.m. – 4 p.m., and by appointment.
With the redistricting taking effect, the 42nd Senatorial District has changed and I want to do everything I can to be accessible to each corner of the district. Below is an updated listing of my office locations and hours.
Brookline
932 Brookline Boulevard
Pittsburgh, PA 15226
Phone – 412-344-2551
Monday – Friday, 9 a.m. – 5 p.m.

Beechview (satellite office)
1660 Broadway Avenue
Pittsburgh, PA 15216
Phone – 412-343-2080

Kennedy Township
Kenmawr Plaza, 500 Pine Hollow Road
Kennedy Twp., PA 15136
Phone – 412-331-1208
Monday – Friday, 10 a.m. – 4 p.m.

Strip District (mobile office)
Pittsburgh Public Market
2401 Penn Avenue
Pittsburgh, PA 15222
Thursdays – 10 a.m. – 4 p.m.
STARTING FEBRUARY 5th

Northside (mobile office)
Carnegie Library – Allegheny branch
1230 Federal Street
Pittsburgh, PA 15212
Wednesdays – 10 a.m. – 4 p.m.
STARTING FEBRUARY 11th

Environmental Excellence Awards

The Pennsylvania Department of Environmental Protection (DEP) is accepting nominations for the 2015 Governor's Award for Environmental Excellence. The awards program is open to all Pennsylvania businesses, farms, government agencies, educational institutions, non-profit organizations, and individuals who have created or participated in the development of a project that promotes environmental stewardship and economic development in the state.
Eligible projects must have been completed between August 1, 2013 and July 31, 2014. Projects should showcase technological advances, promote renewable energy solutions, reduce environmental threats, provide environmentally responsible economic opportunity, foster environmental education, or restore watersheds. Projects will be selected based on the following criteria:
Environmental Protection
Partnership
Public Service
Environmental Education and Outreach
Pollution Prevention
Economic Impact
Innovating Technology
Nominations will be accepted until March 2nd at 5 p.m. and all nominating documents should be submitted electronically to RA-EPgovenviroawards@pa.gov. Winners will be recognized in April during an awards ceremony and dinner hosted by the Pennsylvania Environmental Council. To learn more about the awards and to download an application, please click here or visit DEP's website.

FAFSA Reminder

As the Vice-Chair of the Pennsylvania Higher Education Assistance Agency (PHEAA), I want to encourage high school seniors and their families to prepare to complete the FAFSA (Free Application for Federal Student Aid) as soon as possible. The FAFSA is the federal form that all students must submit to determine eligibility for most forms of need-based financial assistance including the Pennsylvania State Grant, Federal Pell Grant, work-study programs, PA Targeted Industry Program (PA-TIP), various scholarships, some school-based aid, and federal student loans.
Recently, a troubling report was issued by NerdWallet which said that nationally, 47 percent of all high school graduates did not complete their FAFSA forms in 2013, leaving over $2.9 billion in free federal grant money on the table. In Pennsylvania, nearly 65,000 graduates did not complete the FAFSA and of those that did, over 28,000 students were Pell-eligible. The only way to find out if you qualify for awards is to complete and submit the FAFSA. Students who are eligible for awards can reduce their family's out-of-pocket expenses and make the cost of higher education more manageable.
Now is the time to get a jump on the application process by preparing, before sitting down to complete the FAFSA application. As of January 1st, students and families have been able to complete the FAFSA online at www.fafsa.ed.gov. The following information is needed when beginning the application process:
Social Security Numbers
Student's driver's license
Alien registration number, if not a U.S. citizen
W-2 forms
Records of untaxed income received, including workers' compensation, child support, payments to tax-deferred pension and savings plans, etc.
Federal income tax return (1040, 1040A, 1040EZ)
Current bank statements and records of stocks, bonds, and other investments
The FAFSA can be submitted now and it is better to complete and submit the FAFSA as soon as possible as schools' financial aid deadlines vary. Once again in 2015, PHEAA will host FAFSA Completion Sessions across the commonwealth where PHEAA, in partnership with PASFAA (Pennsylvania Association of Student Financial Aid Administrators), provides free assistance to families needing assistance in completing the FAFSA. You can click here to view a listing of scheduled FAFSA Completion Sessions. PHEAA will continue to update this listing as more sessions are scheduled in the coming weeks.

Health Insurance Marketplace Open Enrollment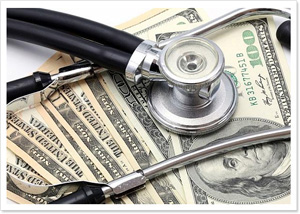 I want to remind everyone that open enrollment on the federal health insurance marketplace, www.healthcare.gov, concludes on February 15th. When applying or renewing your coverage in the health insurance marketplace, you will need to provide some information about you and your household, including income and any insurance coverage you currently have.
Like last year, anyone seeking coverage and needing assistance with enrolling can enter their address or zip code at www.healthcare.gov and view a listing of organizations with individuals who have been trained to assist customers. The listing will include all organizations located in proximity to your home that can assist. Also listed will be their hours of operation and contact information.

One change from last year is anyone seeking coverage can now view 2015 marketplace plans and prices prior to applying. You may also sign up to receive text message alerts and updates about the marketplace on the website. To begin looking for coverage on the marketplace, you can visit www.healthcare.gov or call 1-800-318-2596. If you or someone you know needs assistance and does not have a computer, my staff will be happy to assist in locating an organization nearby that can offer guidance in the enrollment process.

Love Your Block Application Deadline
The Love Your Block initiative invites City of Pittsburgh organizations to submit project proposals that can transform their blocks with up to $1,000 and the support of City Departments. This City of Pittsburgh initiative was developed as part of servePGH, the City's high-impact service plan to engage citizen volunteers to tackle Pittsburgh's greatest challenges. With these grant funds, winning groups can purchase supplies, engage their neighbors, and roll up their sleeves to transform their neighborhood. Projects may include, but are not limited to:
creating green spaces
enhancing parks
streetscaping
removing graffiti and litter
sprucing up of pathways
Applications are due next Friday, February 13th. For more information on the program and to download an application, please visit www.pittsburghpa.gov/servepgh/loveyourblock.

Free Tax Preparation Assistance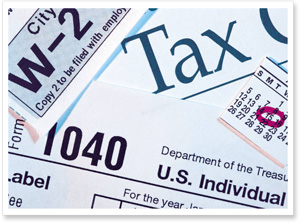 The United Way of Allegheny County and the Money in Your Pocket Coalition are taking appointments from low- and moderate-income workers in need of assistance with preparing their tax returns. Recently, 15 free tax preparation sites opened around Allegheny County where trained, IRS-certified volunteers will prepare tax returns for qualifying workers. Households with a total income of $52,000 or less in 2014 may qualify for free tax preparation assistance.
All of the 15 locations throughout Allegheny County are by appointment only. For more information on the program, what you need to bring, and to view all 15 locations please visit www.swpafreetaxes.org. For more information and to schedule an appointment you may dial 2-1-1 to contact the United Way's free 24-hour health and human services hotline. The Free Tax Preparation Program runs through April 15th.

Fontana Fact
Yesterday was Groundhog Day where Punxsutawney Phil saw his shadow, meaning six more weeks of winter. The average groundhog normally weighs between 12 and 15 pounds and is 20 inches. Phil is no average groundhog as he weighs 20 pounds and is 22 inches long. While groundhogs hibernate their body temperature drops to a few degrees above freezing, their hearts beat very slowly and breathing nearly stops.

Offices of State Senator Wayne D. Fontana
Brookline District
932 Brookline Blvd.
Pittsburgh, PA 15226
Phone: 412-344-2551
Fax: 412-344-3400
Harrisburg
543 Main Capitol
Box 203042
Harrisburg, PA 17120
Phone: 717-787-5300
Fax: 717-772-5484
Kennedy Township
Kenmawr Plz.
524 Pine Hollow Rd
Kennedy Twp, PA 15136
Phone: 412-331-1208
Fax: 412-331-2079
Beechview Satellite
1660 Broadway Ave.
Pittsburgh, PA 15216
Phone: 412-343-2080
Fax: 412-343-2418