Senator Fontana participated in a Legislative Panel at Representative Dan Miller's Children & Youth Disability & Mental Health Summit on March 12th. Providers, parents, school administrators, and advocates were among those who participated and spoke about the many issues confronting disabled youth and individuals afflicted with mental health illnesses.

Problem Gambling Programs Study
March is National Problem Gambling Awareness Month. Senate Resolution 35 (SR 35) was recently adopted by the Senate to inform residents about the issue of problem gambling and the programs available to assist individuals and their families who have been adversely affected by this serious matter. Understanding that this is a major concern for so many Pennsylvanians, I have taken additional steps to make sure appropriate resources will continue to be available by introducing a bill that would direct the Legislative Budget and Finance Committee to study the current and future state of compulsive and problem gambling treatment in this commonwealth.
Affecting both genders and all age groups including senior citizens, compulsive gambling can destabilize entire families, homes, savings and retirement accounts. Compulsive gambling is often referred to as the "hidden addiction" because there are no physical symptoms that alert others to the addiction. Furthermore, compulsive gambling is the only addiction that provides the enthusiast with hope because each gambling event holds the promise of winning and paying back all the debts. On average, a male problem gambler incurs between $55,000 and $90,000 of debt before seeking treatment.
In 2013, roughly 98,000 residents fit the criteria to be diagnosed with compulsive or pathological gambling, and 196,000 more met the less severe criteria for problem gambling, totaling two to three percent of the commonwealth's population. With that being said, according to the Pennsylvania Gaming Control Board (PGCB), 7,778 commonwealth residents registered with the Self-Exclusion Program in 2014, which requires an individual to self-restrict themselves from all legalized gaming activities, prohibits them from collecting any winnings, recovering any losses, accepting complimentary gifts or services, or any other thing of value at any licensed facility.
Provisions included in Act 71 of 2004 and Act 1 of 2010, which legalized slot machines and table games in Pennsylvania, designates that a percentage of monies from the gaming industry be allocated to the Compulsive and Problem Gambling Treatment Fund. Specifically, Pennsylvania law mandates $2 million or two percent of profits (whichever is larger) be diverted statewide from casinos to treatment for those with a gambling problem, education and prevention programs. Another $3 million is transferred annually to the Pennsylvania Department of Health to be used for drug and alcohol addiction treatment related to problem gambling.
My bill to study the current and future state of compulsive and problem gambling treatment in this commonwealth is necessary so that the General Assembly can analyze and see the impact problem gambling has had on our state's vulnerable residents and to make sure the appropriate amount of funding and resources are available for programs as this industry continues to grow. We have seen proof that the many programs and services offered by the gaming industry for addicts are working as the number of individuals enrolled in the Self Exclusion Program, for example, continue to steadily increase. Although my legislation has not been assigned a bill number yet, I felt that National Problem Gambling Awareness Month was the appropriate time to introduce my measure and bring awareness to this worthy cause.
If you know of someone or would like more information about problem gambling and the various services available, please click here or visit http://gamingcontrolboard.pa.gov/?p=66.
Schools That Teach
Providing all children with a quality public education is the cornerstone of Governor Wolf's "Schools That Teach" strategy to prepare students for good jobs and rebuild the middle class. The governor's proposed 2015-2016 budget restores cuts to basic education and increases the state's share of funding for public education to 50 percent for the first time in more than 40 years with a commitment to invest $2 billion in public education over the next four years.
To view how your school district will benefit from this proposal, please visit http://schoolsthatteach.com/.
Persian Gulf Conflict Veterans Bonus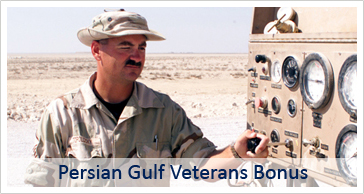 The Pennsylvania Department of Military and Veterans Affairs wants to remind Pennsylvania veterans that they have until August 31st to apply for a special one-time payment to honor their service and sacrifice if they served on active duty in the Persian Gulf Theater of Operations from August 2, 1990 – August 31, 1991.
The bonus pays $75 per month for qualifying, active-duty service members, up to a $525 maximum. For personnel whose death was related to illness or injury received in the line of duty in Operations Desert Shield or Desert Storm, there is an additional $5,000 available to the surviving family. Service members who were declared prisoners of war may also be eligible for an additional $5,000. In each case the service member must have:
Served with the U.S. Armed Forces, a reserve component of the U.S. Armed Forces or the Pennsylvania National Guard


Served on active duty in the Persian Gulf Theater of Operations during the period from August 2, 1990 – August 31, 1991 and received the Southwest Asia Service Medal


Been a legal resident of Pennsylvania at the time of active duty service


Been discharged from active duty under honorable conditions, if not currently on active duty
The Department encourages any veteran who was previously denied for the bonus to re-apply as they are reviewing all denials prior to the sunset of the program. For detailed instructions on how to apply, please visit www.persiangulfbonus.state.pa.us.
Did You Know…
Did you know that nearly 11,000 Persian Gulf veterans have applied for the one-time cash bonus program since the Department of Military and Veterans Affairs began accepting applications in 2008?
Small Business Resource Fair
The Urban Redevelopment Authority (URA), Kiva City Pittsburgh and Mayor Peduto's Office are hosting a Small Business Resource Fair in Beechview on March 23rd. Event hosts and sponsors will be joined by exhibitors highlighting resources applicable to most small businesses, such as renovation grants, zero percent and low-interest loans, planning and design services, Google's Get Your Business Online, and other great opportunities for new and established small businesses. Exhibitors include local non-profits, financial institutions, and business consultants.
The Small Business Resource Fair will run from 4:30 – 7 p.m. on March 23rd at the BREW on Broadway, located at 1557 Broadway Avenue in Beechview. For more information please contact Josette Fitzgibbons at 412-255-6686 or JFitzgibbons@ura.org.
Resume Assistance
The Carnegie Library of Pittsburgh-Brookline branch, located at 708-710 Brookline Boulevard, is hosting resume assistance by appointment this Thursday, March 19th from 6 – 8 p.m. Qualified volunteers are available to help job seekers develop a strong resume and cover letter. Anyone currently looking for work, who has existing resumes that they would like to have reviewed and improved, should consider attending. For more information or to schedule an appointment please call 412-561-1003. Other Carnegie Library locations throughout the city are hosting resume assistance sessions and other sessions to assist with various aspects of the job searching and application process during the month. To view a listing of assistance opportunities, please click here or visit www.carnegielibrary.org.
Senator Fontana visited with Harris Ferris, Executive Director of the Pittsburgh Ballet Theatre on March 13th to discuss their school expansion project and other initiatives, including their youth scholarship program. Senator Fontana is pictured with dancers Corey Bourbonniere, Diana Yohe, Gabrielle Thurlow, and Alexandre Silva.
Pittsburgh Ballet Theatre School Youth Scholarships
The Pittsburgh Ballet Theatre School is auditioning dancers between the ages of 5 – 8 to receive a full scholarship to study classical ballet during the 2015-16 season. Interested students must be 5 – 8 years of age by September 1, 2015 and while no dance experience is necessary, students must meet the following criteria:
Talent for training in ballet and other dance styles
Desire, commitment, and discipline to study dance in a training academy
Ability to get to and from classes on a regular basis
Qualify for the Free and Reduced Lunch program
Auditions will take place on April 11th from 2 – 3:30 p.m. at the Pittsburgh Ballet Theatre studios, located at 2900 Liberty Avenue in the Strip District. Full scholarships will be awarded to dancers who show talent and passion to attend the School during the 2015-16 school year. For more information on the scholarship program or to reserve a spot for your child at the audition, please call 412-454-9109.
Tax Tips
For families with children in college, I wanted to bring to your attention an article that ran last week in the Pittsburgh Post-Gazette. The article talked about federal tax credits available to families with children in school and how many Americans are not taking advantage of tax breaks currently available to them. To read the full story, please click here.
Internet Essentials
Comcast's Internet Essentials program aims to provide internet service at a reduced rate of $9.95 per month to low-income families. The program helps provide children an opportunity to discover new learning opportunities online and affords parents the chance to stay connected with teachers, pay bills, look for employment, and much more. To qualify for Internet Essentials, a household must meet the following criteria:
Located where Comcast offers Internet service
Has at least one child eligible to participate in the National School Lunch Program
Has not subscribed to Comcast Internet service within the last 90 days
Does not have outstanding Comcast debt that is under one year old
To request an application, please call 1-855-846-8376. You may also visit www.InternetEssentials.com to learn more about the program or request an application.
Fontana Fact
On St. Patrick's Day in 1936, one of the worst floods our region has ever seen occurred. Waters where Point State Park now sits crested at 46 feet. Flood stage at that location is 25 feet. Total cost for cleanup reached $250 million. The City's steel mills were forced to close for a week. In McKees Rocks, water covered over 40 percent of the borough, damaging more than 1,200 homes and over 300 businesses.
Offices of State Senator Wayne D. Fontana
Brookline District
932 Brookline Blvd.
Pittsburgh, PA 15226
Phone: 412-344-2551
Fax: 412-344-3400
Harrisburg
543 Main Capitol
Box 203042
Harrisburg, PA 17120
Phone: 717-787-5300
Fax: 717-772-5484
Kennedy Township
Kenmawr Plz.
524 Pine Hollow Rd
Kennedy Twp, PA 15136
Phone: 412-331-1208
Fax: 412-331-2079
Beechview Satellite
1660 Broadway Ave.
Pittsburgh, PA 15216
Phone: 412-343-2080
Fax: 412-343-2418