State Budget Update
As of today, Pennsylvania is 14 days into the new Fiscal Year and there is still no urgency by the Majority Party to negotiate toward a bipartisan spending plan. While at the same time those same members are accepting their taxpayer funded paycheck. As I've stated previously, I will withhold accepting my own personal pay until the citizens of Pennsylvania have a responsible budget enacted on their behalf.
Why I Voted Against the Republican Budget - Continued
Education Funding and the 42nd Senatorial District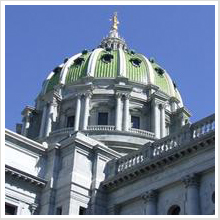 Governor Wolf's budget proposal includes a $3.8 billion school property tax reduction resulting in the average homeowner's property taxes being cut in half for about 311 school districts out of the state's 500 districts. In addition, a median homeowner in 163 districts would see their school property tax reduced by at least $1,000, counting current gaming revenue and the governor's proposed new cuts. Overall, the proposal gives a larger share of state funding to communities with high poverty and high tax rates to even out the playing field.
With that being said, nearly 30 percent of senior households — 270,000 in total — would have their school property taxes eliminated altogether under the governor's plan. In addition, renters who have a household income of $50,000 or less would receive a rent rebate capped at $500.
The $30.1 billion Republican Budget that passed on June 30th does very little for education and includes no property tax relief. Not only would this budget force districts to raise property taxes to restore the $1 billion in lost education funding because of the past administration's ideologies, it also does very little to fix the devastating effects of prior budgets including the more than 23,000 educators who lost their jobs, the 75 percent of school districts forced to cut academic programs, and the 70 percent of school districts that had class sizes increased while test scores decreased during that time period. The Republican budget would not move Pennsylvania forward like we so desperately need.
Here is a breakdown what education funding would look like for the 42nd Senatorial District:
Allegheny County
42nd Senatorial District
School District
Wolf's Budget Proposal
School Funding Increase
Republican Budget School Funding Increase
Wolf's Estimated Property Tax Reduction for Median Homeowner
Republican Budget Property Tax Reduction for Homeowner

Avonworth

$135,506


(4.30%)

$2,746


(1.29%)

$663


(19.1%)

$0

Baldwin-Whitehall

$749,747


(6.23%)

$15,346


(1.90%)

$797


(40.0%)

$0

Bethel Park

$349,890


(3.07%)

$7,498


(0.99%)

$954
(28.8%)

$0

Carlynton

$319,426


(6.39%)

$7,636


(2.27%)

$938


(47.8%)

$0

Chartiers Valley

$389,377


(6.18%)

$9,412


(2.22%)

$625


(30.4%)

$0

Cornell

$204,644


(9.53%)

$7,340


(5.11%)

$862


(56.3%)

$0

Fox Chapel Area

$263,579


(4.67%)

$10,739


(2.84%)

$974


(25.5%)

$0

Keystone Oaks

$398,610


(6.39%)

$5,794


(1.38%)

$738


(34.9%)

$0

Montour

$356,698


(6.45%)

$6,421


(1.73%)

$632


(27.2%)

$0

Northgate

$328,420


(6.79%)

$6,807


(2.09%)

$1,262


(56.4%)

$0

Pittsburgh

$14,945,231


(8.08%)

$138,001


(1.11%)

$555


(68.8%)

$0

Shaler Area

$892,087


(6.14%)

$14,116


(1.44%)

$878


(33.2%)

$0

Sto-Rox

$1,039,231


(10.57%)
$24,996


(3.78%)

$1,047


(93.0%)

$0
I think this chart highlights the drastic difference between the two plans and it is evident who the winners would be and who the losers would be in the 42nd Senatorial District.

11th Annual FontanaFest!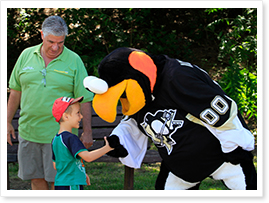 The 11th annual FontanaFest is scheduled for Saturday, August 22nd from 11 a.m. – 3 p.m. and will once again be held at Highmark Stadium, home of the Pittsburgh Riverhounds!
The annual community event is perfect for families and children, promoting healthy and active lifestyles by providing many fun activities and crafts. Attendees also are provided with the opportunity to engage with several organizations from around the region and receive important information on available services and programs, nutrition, health care, jobs and jobs training. Lunch and beverages will be provided, and once again, IT'S ALL FREE!
Make sure you save the date, Saturday, August 22nd, and stay tuned throughout the summer for updated information on the 11th annual FontanaFest!
Reminder – PHEAA Hosting Job Fair TOMORROW!

As the Vice-Chair of the board of directors for the Pennsylvania Higher Education Assistance Agency (PHEAA) I want to remind all job seekers that the organization will be holding a job fair to fill full-time, entry-level positions for Call Center Representatives and Loan Counselors at its Parkway Center facility. The job fair is scheduled for tomorrow from 4 – 7 p.m. at the Parkway Center facility, located at 11 Parkway Center.
Representatives from PHEAA's Human Resources and operational departments will be available to provide information about employment opportunities, answer questions, and to conduct on-site interviews. Potential applicants should bring a resume to the event for immediate consideration. Additionally, applicants are encouraged to visit www.PHEAA.org/jobs to learn more about available opportunities and to submit an application in order to be considered for employment.
PHEAA offers competitive salaries, paid training, regular pay increases, medical benefits, and career advancement opportunities. Spanish speaking skills are a plus. The agency is an equal opportunity employer. For more information, please visit www.pheaa.org.
Slot Machine Revenue Rises This Year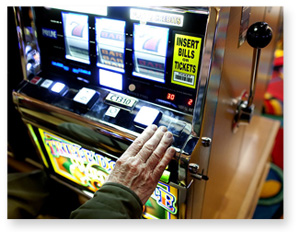 The Pennsylvania Gaming Control Board announced earlier this month that revenue generated from slot machines in Pennsylvania grew during a full fiscal year for the first time since FY 2011-12. In the 12-month period that ended June 30th, slot machine gross revenue was $2,335,787,919 compared to $2,319,890,598 during the FY 2013-14. Tax revenue produced through slot machine play during FY 2014-15 totaled $1,247,016,899.
Since the opening of the first slot machine casino in November 2006, taxes from just slot machine play have totaled $9.9 billion. Tax revenue from slot machines is designated under the Gaming Act to fund homeowner property tax reduction; increase purses and provide health and pension benefits to personnel in the horse racing industry; provide revenue toward economic development projects statewide including water and sewer projects; assist thousands of local fire and emergency companies with annual grants; and provide a new stream of tax revenue to the county and local governments which host a casino.
The state's gaming industry employs over 17,700 people and generates an average of $3.7 million per day in tax revenue from both slot machines and table games. For more information on gaming in Pennsylvania and to read reports from the Gaming Control Board, please visit them online at www.gamingcontrolboard.pa.gov.
CLP Beechview Grand Re-Opening

The Carnegie Library of Pittsburgh (CLP) will be unveiling the recently renovated library in Beechview to the public at a community celebration this Saturday, July 18th. The event will run from 10 a.m. – 2 p.m. and will include an official ribbon cutting ceremony and library tours. Renovations began at the Beechview branch in June 2014 and include a new entrance way, a teen/young adult room, community meeting space, and a re-configured children's area along with a new customer service desk. If you're interested in viewing photos taken during the renovation project, please click here.
Did You Know…
Did you know the CLP-Beechview branch first opened its doors in 1967?
Potential Work-At-Home Scams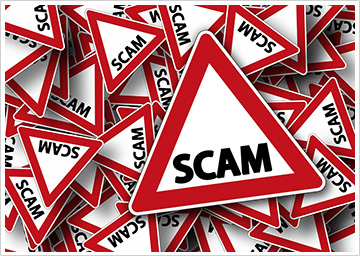 The Attorney General's office is asking residents to be cautious of common work-at-home scams. These types of scams are some of the oldest and most common types of consumer fraud. Advertisements may guarantee high earnings, but most of these offers fail to deliver on their claims.
Work-at-home scams are often advertised in the classified sections of major newspapers, on the Internet, radio and television, or they may be mailed directly to your home. Some solicitations may even be sent to your personal email address. What these offers do not tell you is that you may have to work many hours without pay or cover hidden costs with money out of your own pocket. Some of these scams require you to place advertisements in newspapers, make photocopies, or purchase envelopes, stamps and equipment in order to complete the job.
Common work-at-home scams can include internet businesses, medical billing records, product assembly and envelope stuffing. To read more about the scams, how to protect yourself or to file a complaint please visit www.attorneygeneral.gov or click here. Anyone who suspects they have been a victim of a work-at-home scam should contact the Office of Attorney General's Bureau of Consumer Protection at 1-800-441-2555.
Brookline Community Yard Sale
South Pittsburgh Development Corporation (SPDC) is hosting the Brookline Community Yard Sale on August 15th from 8 a.m. – 2 p.m. This event is a neighborhood-wide yard sale that will be promoted through the month, including printed maps that will be handed out to hundreds of buyers and an interactive online map that can be plugged directly into a GPS app.
Anyone interested in registering can do so online by clicking here. For more information please visit the SPDC's Facebook page at www.facebook.com/BrooklineSPDC.
McKees Rocks FEASTival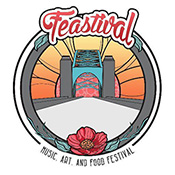 The McKees Rocks Community Development Corporation (CDC) is hosting FEASTival on Saturday, August 1st from 3 – 9 p.m. in McKees Rocks. The FEASTival has grown in each of its first two years, with over 1,500 attendees last year. It aims to celebrate the CDC's vision of a revitalized, mixed-use downtown McKees Rocks and Stowe while bringing awareness to the steps needed to get there.
The event features many food trucks, craft beer, a craft market, entertainment and family-friendly activities. For more information on the event and how to purchase tickets, please visit www.pghfeastival.com.
Tutors Needed
OASIS Pittsburgh will be hosting free training sessions for adults aged 50 and over who are interested in serving as tutors for students enrolled in Pittsburgh Public Schools. These training sessions will be held on August 4th and August 6th from 10:30 a.m. – 3:30 p.m. at Macy's Department Store in downtown Pittsburgh on the 11th floor. All materials, books, and supplies will be provided by OASIS.

OASIS is a non-profit organization, founded in 1982, that is active in 40 cities across the country in promoting successful aging by providing opportunities for adults aged 50 and over to pursue vibrant, healthy, productive, and meaningful lives. Their Intergenerational Tutoring Program trains older adults on tutoring children and provides older adults the chance to help students learn. An hour a week can change a child's life. The program is operated in partnership with the Greater Pittsburgh Literacy Council.

For more information on how to become an OASIS tutor, please call John D. Spehar, Pittsburgh OASIS Tutoring Director at 412-232-2021 or email him at jdspehar@oasisnet.org.
Fontana Fact
According to the Pittsburgh Technology Council, southwestern Pennsylvania's manufacturing sector recently reported its fifth consecutive year of expansion, having grown every year since 2010 in terms of employment, average wages and total annual payroll. The manufacturing sector has added more than $600 million to its annual payroll since 2010 and created nearly 5,000 jobs.
Offices of State Senator Wayne D. Fontana
Brookline District
932 Brookline Blvd.
Pittsburgh, PA 15226
Phone: 412-344-2551
Fax: 412-344-3400
Weekdays – 9 am – 5 pm
Harrisburg
543 Main Capitol
Box 203042
Harrisburg, PA 17120
Phone: 717-787-5300
Fax: 717-772-5484
Weekdays – 8:30 am – 5 pm
Kennedy Township
Kenmawr Plaza
524 Pine Hollow Road
Kennedy Twp, PA 15136
Phone: 412-331-1208
Fax: 412-331-2079
Weekdays – 10 am – 4 pm
Beechview Satellite
1660 Broadway Avenue
Pittsburgh, PA 15216
Phone: 412-343-2080
Fax: 412-343-2418
Tuesdays – 10 am – 4 pm
Strip District (Mobile Office)
Pittsburgh Public Market
2401 Penn Avenue
Pittsburgh, PA 15222
Thursdays – 10 am – 4 pm
Northside (Mobile Office)
Carnegie Library
Allegheny Branch
1230 Federal Street
Pittsburgh, PA 15212
Wednesdays – 10 am – 4 pm