Reopening of the Beechview Library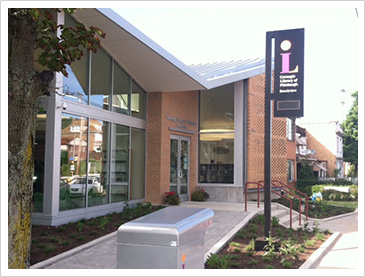 A decade ago, we celebrated the 100th anniversary of the founding of the Beechview community. Fast forward several years later, the Beechview Library, a division of the Carnegie Library of Pittsburgh (CLP), was slated to close due to its dire financial deficit. Because of the tireless hours of and dedication from the library community, residents and local leaders, not only was the decision to close the library reversed, but the Beechview Library received a $3.25 million transformation! I am proud to say that last week I was honored to be a part of the reopening of the Beechview Library.
In 2009, the Beechview Library received the devastating news that they would be closing, along with several other libraries, because of declining state support, flat funding from the Allegheny Regional Asset District and a $40,000 contribution from the city that has remained the same since 1985. But the library system asked and they received! Things took a positive turn when city voters approved a new property tax of 0.25 mill in 2011 dedicated to the funding of the library system as well as an allocation from a casino gambling tax.
Because of community efforts, including charitable donations, Beechview has not only stayed open but it has undergone a $3.25 million renovation. Beechview library now joins 14 other CLP branches that have completed the restoration process since 2003.
Entering the new facility, I was amazed at the transformation. Now 3,000 square-feet larger and featuring higher ceilings, the Beechview Library will prove to be an oasis for the many book lovers of our community. The renovations have also brought the library in compliance with the Americans with Disabilities Act with its new ramp to replace the 8-inch-high step at the entrances, automated front doors, an elevator and wheelchair-accessible bathrooms.
Patrons will also enjoy the 12 new computers and six laptops that can be borrowed. The children's area is a must see with its computer for interactive learning activities as well as the dedicated teen room.
As someone who grew up in Beechview, I fondly recall the grand opening of this branch in 1967 and the excitement it drew from the community. With the reopening, I saw this same excitement and the renewed interest and drive that will get people back into our local libraries.
As a member of the Redevelopment Authority, I supported the library's grant funding and saw firsthand just how much hard work and dedication was put into this renovation project. I want to congratulate the board members and staff of Carnegie library on a job well done on this state-of-the-art facility. I encourage everyone to check out our pride of the community and see firsthand that our library is now more than a repository for books. The facility now meets the demands of a technology-based society with such items as e-books and audio books, computer stations, audio and video streaming, and other digital resources. And because of everyone's efforts, we now have an invaluable resource for generations to come!


11th Annual FontanaFest – 25 Days Away!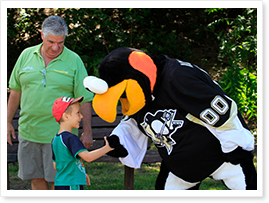 The 11th annual FontanaFest is approaching quickly! This year's event, the 11th annual, is scheduled for Saturday, August 22nd from 11 a.m. – 3 p.m. and will once again be held at Highmark Stadium, home of the Pittsburgh Riverhounds!
The annual community event is perfect for families and children, promoting healthy and active lifestyles by providing many fun activities and crafts. Attendees also are provided with the opportunity to engage with several organizations from around the region and receive important information on available services and programs, nutrition, health care, jobs and jobs training.
The following organizations are participating in this year's FontanaFest: Allegheny County Sheriff; Carnegie Science Center; Carnegie Library; Children's Museum of Pittsburgh; Homeless Children's Education Fund; Pittsburgh International Children's Theater; WQED-TV; Junior Achievement of Western PA; The Home Depot; Calgon Carbon; Holy Family Institute; Builders Guild of Western PA; Mt. Washington CDC; and the Penn State Center Pittsburgh.
Lunch and beverages will be provided beginning at noon, and once again, IT'S ALL FREE! Station Square will be providing free parking in the Stadium's West Lot for attendees from 10:30 a.m. – 3:30 p.m.
FontanaFest is a 501(c)(3) and would not be possible without the tremendous support of our sponsors. I want to thank the following organizations for their contributions to the 11th Annual FontanaFest:

Mosquito Spray Event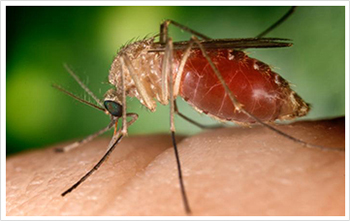 Recently, several mosquito samples collected in the West End of the City of Pittsburgh tested positive for West Nile Virus. In response, the Allegheny County Health Department (ACHD) is having its West Nile Virus Control Program conduct a truck-mounted, Ultra Low Volume (ULV) control event tonight to decrease the population of infected mosquitoes. The event will take place between 8 – 10 p.m. and will focus on the residential areas located in the northern ends of the 20th and 28th wards in the City of Pittsburgh.
Target neighborhoods are Sheraden and Corliss, which lie along Middletown Road and Chartiers Avenue. The product used will be Zenivex (active ingredient, Etofenprox) applied at a rate of 1.5 to 3 ounces per acre. This product provides excellent knockdown of mosquitoes without using the synergist, piperonyl butoxide, which may be irritating to some people.

In the case of inclement weather, the control event would be moved to Wednesday evening, July 29th. In the event of questions or for more information please contact the ACHD at 412-687-2243.

Remembering Rocky
On July 24th I participated in a memorial ceremony at the Heidelberg Fire Hall for Heidelberg K-9 officer Rocky. Rocky passed away after fighting cancer on June 29th. He served the borough of Heidelberg, surrounding communities and Allegheny County beginning in 2008. Throughout those years of service, Rocky became a celebrated member of the borough and is a steadfast reminder of how K-9 officers are vital members of law enforcement that provide police departments with an additional resource in search and seizure exercises all the while keeping our men and women in uniform more safe as they carry out their duties.
I extend my condolences to Sergeant Dennis Dixon and his family, Chief Vernon Barkley and the entire Heidelberg police force, and the entire Heidelberg community.

Important Safety Tips During Summer Heat Waves
As excessively hot, humid, and dangerous temperatures become increasingly possible throughout the summer, the Pennsylvania Departments of Health and Aging are reminding residents of the simple steps they can take to prevent potentially deadly heat-related illnesses. They remind us that while healthy people of any age can experience heat-related illnesses, people over age 65, infants and young children, and those with heart disease, high blood pressure, breathing problems, or other chronic medical conditions have a greater risk.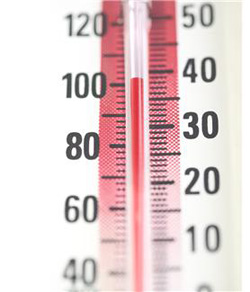 The most common heat-related illnesses are heat stroke and heat exhaustion. Heat stroke is the most serious heat-related illness. Warning signs include extreme body temperature, rapid pulse, throbbing headache, dizziness and confusion. If you or loved ones develop heat stroke symptoms, get medical assistance right away. Heat exhaustion symptoms are heavy sweating, paleness, muscle cramps, tiredness, weakness, dizziness, headache, nausea or vomiting, and fainting.
All Pennsylvanians are urged to follow these safety tips to avoid heat-related illnesses:
Drink plenty of water and don't wait until you're thirsty to drink more fluids


Avoid drinks with caffeine, alcohol, or large amounts of sugar, as they can cause dehydration (loss of body fluids)


Stay indoors in air conditioning as much as possible – this is the number one way to protect against heat-related illness and death


If you must be outside in the heat, limit activity to morning and evening hours, and try to rest often in shady areas


Dress in light-colored, loose-fitting clothing, a wide-brimmed hat, and sunglasses – and use a sunscreen of SPF15 or higher


Check on those who might be more at risk from high temperatures like infants, children, or older individuals


Never leave your children or pets inside vehicles
For more information please visit www.health.pa.gov or call 1-877-PA-HEALTH (1-877-724-3258).
Did You Know…
Did you know that deaths from heat-related issues from 2005-2009 rose to higher rates than any others observed during any other five-year periods in the last 35 years?

Brookline Community Yard Sale
South Pittsburgh Development Corporation (SPDC) is hosting the Brookline Community Yard Sale on August 15th from 8 a.m. – 2 p.m. This event is a neighborhood-wide yard sale that will be promoted through the month, including printed maps that will be handed out to hundreds of buyers and an interactive online map that can be plugged directly into a GPS app.
Anyone interested in registering can do so online by clicking here. For more information please visit the SPDC's Facebook page at www.facebook.com/BrooklineSPDC.

McKees Rocks FEASTival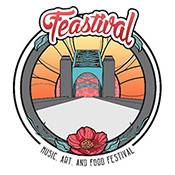 The McKees Rocks Community Development Corporation (CDC) is hosting FEASTival this Saturday, August 1st from 3 – 9 p.m. in McKees Rocks. The FEASTival has grown in each of its first two years, with over 1,500 attendees last year. It aims to celebrate the CDC's vision of a revitalized, mixed-use downtown McKees Rocks and Stowe while bringing awareness to the steps needed to get there.
The event features many food trucks, craft beer, a craft market, entertainment and family-friendly activities. For more information on the event and how to purchase tickets, please visit www.pghfeastival.com.

Beechview Reunion
Mark your calendars for the upcoming Beechview Reunion this Saturday, August 1st from 10 a.m. to 4 p.m. along Broadway Avenue as the Beechview neighborhood celebrates its 110th Anniversary.
There will be food, fun and surprises for everyone. Some of the family-friendly activities include a minibus tour shuttle, live music, a dancing review, strolling magician, interactive teen activity, moon bounce and children's activities. Attendees can also enjoy a photo booth, genealogy session, Beechview historical displays and digital scanning of your photographs to be added to the next "Beechview" book, so tell your neighbors, friends and relatives to bring their photos. Plan to spend the day sharing memories by catching up with old friends and making some new ones!
Check out social media and the Beechview Historical page for schedule updates on Facebook or call David Brewton at 412-295-4787. You can also email beechviewreunion@gmail.com to get on the email list for the schedule, receive information on the updated community cook book and learn more on how you can help make it a special day.

Tutors Needed
OASIS Pittsburgh will be hosting free training sessions for adults aged 50 and over who are interested in serving as tutors for students enrolled in Pittsburgh Public Schools. These training sessions will be held on August 4th and August 6th from 10:30 a.m. – 3:30 p.m. at Macy's Department Store in downtown Pittsburgh on the 11th floor. All materials, books, and supplies will be provided by OASIS.
OASIS is a non-profit organization, founded in 1982, that is active in 40 cities across the country in promoting successful aging by providing opportunities for adults aged 50 and over to pursue vibrant, healthy, productive, and meaningful lives. Their Intergenerational Tutoring Program trains older adults on tutoring children and provides older adults the chance to help students learn. An hour a week can change a child's life. The program is operated in partnership with the Greater Pittsburgh Literacy Council.

For more information on how to become an OASIS tutor, please call John D. Spehar, Pittsburgh OASIS Tutoring Director at 412-232-2021 or email him at jdspehar@oasisnet.org.

Fontana Fact
July is both National Grilling Month and National Hot Dog Month. The National Hot Dog and Sausage Council estimates that Americans eat over seven billion hot dogs between Memorial Day and Labor Day each year. According to a poll conducted by the Council, 71 percent of respondents identified mustard as their favorite hot dog topping.

Offices of State Senator Wayne D. Fontana
Brookline District
932 Brookline Blvd.
Pittsburgh, PA 15226
Phone: 412-344-2551
Fax: 412-344-3400
Weekdays – 9 am – 5 pm
Harrisburg
543 Main Capitol
Box 203042
Harrisburg, PA 17120
Phone: 717-787-5300
Fax: 717-772-5484
Weekdays – 8:30 am – 5 pm
Kennedy Township
Kenmawr Plaza
524 Pine Hollow Road
Kennedy Twp, PA 15136
Phone: 412-331-1208
Fax: 412-331-2079
Weekdays – 10 am – 4 pm
Beechview Satellite
1660 Broadway Avenue
Pittsburgh, PA 15216
Phone: 412-343-2080
Fax: 412-343-2418
Tuesdays – 10 am – 4 pm
Strip District (Mobile Office)
Pittsburgh Public Market
2401 Penn Avenue
Pittsburgh, PA 15222
Thursdays – 10 am – 4 pm
Northside (Mobile Office)
Carnegie Library
Allegheny Branch
1230 Federal Street
Pittsburgh, PA 15212
Wednesdays – 10 am – 4 pm