Record Number of Child Abuse Reports Credited to New Laws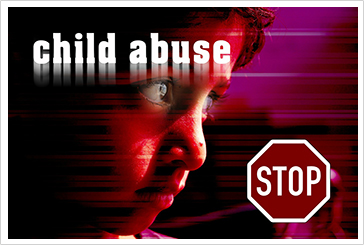 Pennsylvania has had a longstanding problem of under-reporting of suspected child abuse. Thanks to the passage of over 20 new laws, the commonwealth saw a record number of child abuse reports for 2014. Although this increase in reports is a disturbing reality, I am pleased that legislation I authored (Act 44 of 2014) can be credited with the effectiveness and success of getting help and preventing death or near-death incidents for innocent children.
In 2012, the state convened The Pennsylvania Taskforce on Child Protection that was responsible for making recommendations on how to improve state laws to better protect children. One of the more prominent changes is that a reporter of suspected abuse is now required to immediately alert authorities by calling the Department of Human Service's 24-hour hotline, Childline. And for the first time, a report of abuse can also be submitted electronically when one suspects abuse.
With the conclusion of the taskforce, the two dozen acts that have passed strengthen the definition of child abuse, require the background clearances for both employees and volunteers having contact with children, set penalties for failure to report and making false reports and expand the categories of workers and professionals who must receive training on child abuse recognition and reporting.
As a component of the package, my bill broadened the scope of individuals who are required to report child abuse by nature of their employment by doing away with the separate reporting requirement for school employees. Act 44 also mandates that suspected child abuse be reported directly to Childline and the school's administrator.
Childline is a resource that answers calls on a variety of issues that are not just limited to suspected child abuse. The hotline also answers inquires about background clearances, general calls about qualifying for social services, or questions from other states about whether someone is included in Pennsylvania's child abuse registry.
According to The Center for Children's Justice, Childline answered 158,131 calls in 2014. Of those calls, 29,273 were for cases of suspected child abuse or neglect, which amount to 2,000 more calls than were reported for the previous year. However, only 11 percent of the more than 29,000 calls were confirmed cases of abuse after investigation. The good news is that the confirmed cases of abuse have continually declined over the past few years which is a small step towards progress.

Officials anticipate that the number of reports of suspected abuse will continue to rise as awareness grows and individuals understand how to report abuse. With more than 400 children who have died or nearly died as a result of abuse over the past four years, it is clear that even one child abused is one too many and you can make a difference. If you are looking for more information on what child abuse looks like, please visit www.keepkidssafe.pa.gov. If you would like to report suspected child abuse, please call Childline immediately at 1-800-932-0313 or visit www.compass.state.pa.us/cwis/public/home to email your report to officials.
Did You Know…
Did you know infants, toddlers and preschoolers are the most vulnerable to child abuse? They account for 75 percent of abuse-related deaths.


11th Annual FontanaFest – 11 Days Away!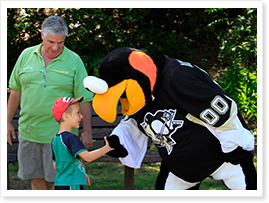 The 11th annual FontanaFest is approaching quickly! This year's event, the 11th annual, is scheduled for Saturday, August 22nd from 11 a.m. – 3 p.m. and will once again be held at Highmark Stadium, home of the Pittsburgh Riverhounds!
The annual community event is perfect for families and children, promoting healthy and active lifestyles by providing many fun activities and crafts. Attendees also are provided with the opportunity to engage with several organizations from around the region and receive important information on available services and programs, nutrition, health care, jobs and jobs training.
The following organizations are participating in this year's FontanaFest: Allegheny County Sheriff; Carnegie Science Center; Carnegie Library; Children's Museum of Pittsburgh; Homeless Children's Education Fund; Pittsburgh International Children's Theater; WQED-TV; Junior Achievement of Western PA; The Home Depot; Calgon Carbon; Holy Family Institute; Builders Guild of Western PA; Mt. Washington CDC; YMCA; Pittsburgh Parks Conservancy and the Penn State Center Pittsburgh.
Lunch and beverages will be provided beginning at noon, and once again, IT'S ALL FREE! Station Square will be providing free parking in the Stadium's West Lot for attendees from 10:30 a.m. – 3:30 p.m.
FontanaFest is a 501(c)(3) and would not be possible without the tremendous support of our sponsors. I want to thank the following organizations for their contributions to the 11th Annual FontanaFest:

Flu/Pneumonia Shot & Senior Clinic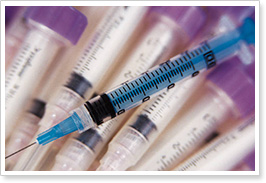 I will be hosting my annual Flu/Pneumonia Shot & Senior Clinic on Friday, September 25th from 10 a.m. – 1 p.m. in Quinn Hall at the Church of the Resurrection in Brookline. American HealthCare Group will be providing free vaccinations to any senior with the Medicare Part B health insurance card. Make sure to bring your card with you.
I am also pleased that several organizations from around the region will be present to provide seniors with important information on available services and resources including AARP, the Office of the Consumer Advocate and the PA APPRISE Health Insurance Counseling Program, to name a few. I will continue to update you with additional information on this year's Flu/Pneumonia Shot & Senior Clinic later this summer.

Faces Never Forgotten
The Pennsylvania Department of Military & Veterans Affairs (DMVA), in partnership with the Vietnam Veterans Memorial Fund (VVMF), is hoping to locate more than 600 photos of Pennsylvanians who sacrificed their lives in the Vietnam War. As part of DMVA's participation in the 50th anniversary of the United States of America

Vietnam War Commemoration, the DMVA is partnering with the Vietnam Veterans Memorial Fund to encourage the public to support their "Faces Never Forgotten" campaign.
The Vietnam Veterans Memorial Fund wants to collect photos for each of the 58,307 men and women whose names are inscribed on the Vietnam Memorial in Washington, D.C., so that they can keep the legacies of these service members alive for future generations. Since the photo campaign was launched in 2009, the VVMF has located photos for approximately 41,000 of the names inscribed on the Memorial. Of the 3,148 service members from Pennsylvania whose names are on the Vietnam Memorial, 606 photos are still needed.
For a complete listing of Pennsylvania service members whose photos are still needed please click here or visit www.dmva.state.pa.us and click on "Featured Topics." For information on how to submit a photo please visit http://www.vvmf.org/faces-never-forgotten.

Slot Machine Revenue Increases in July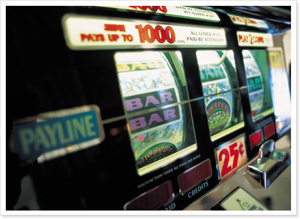 Last week, the Pennsylvania Gaming Control Board announced that revenue from the play of slot machines at the state's 12 casinos increased nearly five percent in July compared to the same month in 2014. Gross revenue from slot machines was over $211 million in July, a 4.76 percent increase from the just over $201 million in revenue in July 2014. Tax revenue generated during July from slot machines was over $112.5 million.
Slot machines are taxed at 55 percent in Pennsylvania and directed as follows: 34 percent for property tax reduction; 12 percent supporting the horse racing industry; five percent is placed in a state economic development fund; and two percent goes to local governments that host casinos.

The state's gaming industry employs over 17,700 people and generates an average of $3.7 million per day in tax revenue from both slot machines and table games. For more information on gaming in Pennsylvania and to read reports from the Gaming Control Board, please visit them online at www.gamingcontrolboard.pa.gov.

Mosquito Spray Event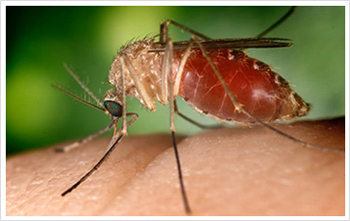 Recently, several mosquito samples collected in the Morningside and Highland Park areas of the City of Pittsburgh tested positive for West Nile Virus. In response, the Allegheny County Health Department (ACHD) is having its West Nile Virus Control Program conduct a truck-mounted, Ultra Low Volume (ULV) spray event to decrease mosquito populations and reduce the risk of virus transmission. The event will take place tonight between 8 – 10 p.m. and will focus on the entire Morningside neighborhood and residential areas adjacent to Highland Park.
The pesticide being applied is Zenivex and is designed to provide quick, effective control of adult mosquito populations. Zenievx has a very low toxicity profile to mammals and will have negligible impact to non-target insects and the environment. It will be released at just 1.5 – 3 ounces per acre.
In the case of inclement weather, the spray event would be moved to Wednesday evening, August 12th. In the event of questions or for more information please contact the ACHD at 412-687-2243. For further information about West Nile Virus in Pennsylvania please visit www.westnile.state.pa.us.

Quick Train for Jobs

The 3 Rivers Workforce Investment Board (3RWIB) announced last week available funding for its Quick Train for Jobs: New Destinations initiative. Through a Request for Proposal, 3RWIB seeks to fund effective business-driven training programs that prepare and place job seekers in in-demand jobs. 3RWIB expects to award 3-5 contracts, $25,000-$50,000 each, depending on number of people served, credentials received, target industry, and occupation.

Successful proposers will partner with PA Career Link Pittsburgh/Allegheny County for recruitment of trainees. Funded proposals must include at least one business or company with hiring need as demonstrated through an expressed commitment to interview and hire a number or percentage of participants that successfully complete the program and meet the employer's criteria.
Priority will be given to partnerships that include at least two businesses and highest level priority will be given to a consortium of employers. Training may be provided in-house by a company, or through a partner training program. Collaborations must identify a lead applicant who may be a business training provider, or community-based organization. Training must integrate recognized soft-skills training. Soft-skills may be embedded within the occupational skills training or offered as a standalone component provided by a partner organization using an established soft-skills curriculum. Funds will not be awarded to create a new soft-skills training program. Winning proposals will be offered performance-based contracts, which reimburse funds on placement of people in training-related employment.
Any employers interested in additional information can click here to view the RFP. All questions must be made in writing and submitted to pittsburghworks@trwib.org. The deadline to submit proposals is August 31st at 5 p.m.

"My Voice" Program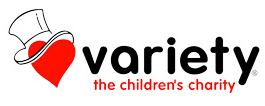 I want to make families aware of a program through Variety the Children's Charity that helps disabled children who need assistance communicating. The "My Voice" program provides communication devices to children with a communication disorder to give them a voice at all times. Variety's "My Voice" program funding is currently specific to iPad communications devices. Following is a list of criteria that needs to be met:
Child must live in Variety's 22 county service area which includes Allegheny County


Have a communication disorder documented by a Speech Language Pathologist


Be between the ages of 4 and 21


Submit a completed "My Voice" program application


Submit a letter of medical justification from a Speech Language Pathologist indicating that the child has trialed an iPad as a communication device and that this device would be appropriate for the child to use at home and at school


A phone consultation with Variety's Program Manager may be required with the parent and/or the Speech Language Pathologist for more information following the review of the application


Applicant's household income must meet Variety's income guidelines and income verification is required.
For more information on the "My Voice" program and Variety's other programs including its "My Bike" program, please visit them online at www.varietypittsburgh.org or call 724-933-0460.

Fontana Fact
Located approximately two miles south of downtown Pittsburgh is the city neighborhood Bon Air. In 1898, businessmen Fred Baxmeyer and Alex Dupster bought a tract of land and formed the Bon Air Land Company which is how the neighborhood got its name. Bon Air was originally part of West Liberty Borough which had been incorporated in 1876 but became the 18th ward of the City of Pittsburgh in 1907 when West Liberty joined the city.

Offices of State Senator Wayne D. Fontana
Brookline District
932 Brookline Blvd.
Pittsburgh, PA 15226
Phone: 412-344-2551
Fax: 412-344-3400
Weekdays – 9 am – 5 pm
Harrisburg
543 Main Capitol
Box 203042
Harrisburg, PA 17120
Phone: 717-787-5300
Fax: 717-772-5484
Weekdays – 8:30 am – 5 pm
Kennedy Township
Kenmawr Plaza
524 Pine Hollow Road
Kennedy Twp, PA 15136
Phone: 412-331-1208
Fax: 412-331-2079
Weekdays – 10 am – 4 pm
Beechview Satellite
1660 Broadway Avenue
Pittsburgh, PA 15216
Phone: 412-343-2080
Fax: 412-343-2418
Tuesdays – 10 am – 4 pm
Strip District (Mobile Office)
Pittsburgh Public Market
2401 Penn Avenue
Pittsburgh, PA 15222
Thursdays – 10 am – 4 pm
Northside (Mobile Office)
Carnegie Library
Allegheny Branch
1230 Federal Street
Pittsburgh, PA 15212
Wednesdays – 10 am – 4 pm