Pennsylvania has the Most Homeowership Assistance Programs in the Nation!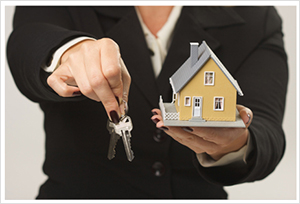 Pennsylvania has been named the top state to offer homeownership assistance programs in the nation according to Money Magazine! The recent article highlighted that commonwealth residents have access to a plethora of state programs that can help with such things as closing costs, down payment assistance, and low-interest loans for such things as making energy efficiency and accessibility improvements. Although each of the 50 states has some sort of program to help homebuyers, I am very pleased about our national ranking and hope that this attracts young individuals to settle down in Pennsylvania and stay here for generations.
After the financial crisis took place and the housing market crashed in 2008-09, depleted savings and expensive rental markets have had lingering effects on 20 to 30 year-olds making it more difficult for this generation in particular to purchase their first homes. Assistance programs have been credited with helping the housing market rebound more recently and this article proves that Pennsylvania is on the right path.
Traditionally, a homebuyer needs a down payment of 20 percent to qualify for a mortgage and many younger home-seekers often do not have access to this type of money. The Federal Housing Administration (FHA) makes it possible to buy a house with as little as 3.5 percent down, however that homebuyer must also purchase mortgage insurance. Although the FHA is a government entity that helps create an opportunity for Americans to purchase a home, the commonwealth has its own successful state agency that can be credited to why we lead the nation in homeownership assistance.

The Pennsylvania Housing Finance Agency (PHFA) was created by the Legislature in 1972 and works to provide affordable homeownership and rental apartment options for senior adults, low- and moderate-income families, and people with special housing needs. Through its carefully managed mortgage programs and investments in multifamily housing developments, PHFA also promotes economic development across the state.
PHFA has generated nearly $11.9 billion of funding for more than 158,900 single-family home mortgage loans, helped fund the construction of 122,590 rental units, and saved the homes of more than 48,000 families from foreclosure. In my senatorial district alone, PHFA has financed 4,743 homes in the amount of $293.7 million, has saved over 1,500 homes from foreclosure and has helped repair 38 homes equaling over $600,000 since April 2015.
Specifically, PHFA offers 11 programs including four first-time and repeat purchase programs, two down-payment-assistance programs, two programs for disabled home buyers, two home-improvement programs, a program specifically designed for certain professionals such as teachers, first responders and veterans, and a mortgage credit certificate.
As mentioned, many of the programs PHFA offers do not have income guidelines and does not require an individual to be a first-time homebuyer including the $6,000 in closing-cost assistance in the form of a no-interest 10-year loan to borrowers at participating lenders. In addition, first-time homebuyers (and some repeat buyers) can turn the first $2,000 of their federal mortgage income tax deduction into a much more valuable tax credit.
As a realtor by profession and the Democratic Chair of Senate Urban Affairs and Housing Committee, this recognition clearly shows Pennsylvania is doing something right and the commonwealth should be a model for other states looking to provide homeownership assistance. I commend PHFA on fulfilling their mission of affordable housing and making the dream of homeownership possible. If you would like more information on the programs PHFA offers, please visit www.PHFA.org or call the agency's toll-free number at 1-855-U-ARE-HOME.

Monongahela Incline Update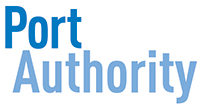 Last week, the Allegheny County Port Authority (PAT) announced that it will delay construction on the Monongahela Incline until just after the Labor Day holiday, Tuesday, September 8th. The $3.5 million reconstruction project was scheduled to close the Monongahela Incline for approximately 80 days beginning August 31st while PAT made needed replacements to rails and ties, a catwalk and safety restraint system and also the renovation of passenger cars.
While the work on the Incline is necessary, the Mt. Washington CDC along with businesses and residents were vocal about their desire to not have the construction start until after Labor Day weekend. The Mt. Washington CDC reached out to me and shared information relative to Labor Day weekend being among the most lucrative for area businesses and made a case for lessening the impact that construction would have by advocating for a slight delay in the construction start date. I was happy to work with them in communicating with County and PAT officials their concerns and request for the delay.
Ultimately, after several discussions with stakeholders and County and PAT officials, PAT made the decision to begin the Monongahela Incline reconstruction project after Labor Day. This is good news for the entire Mt. Washington community. I am grateful to PAT officials including CEO Ellen McLean and the County Executive Rich Fitzgerald, and his staff, for listening to the community's concerns and am appreciative that they agreed to delay the start of the construction.


11th Annual FontanaFest – 18 Days Away!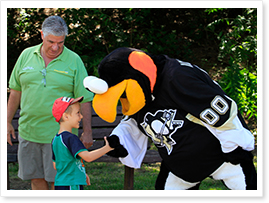 The 11th annual FontanaFest is approaching quickly! This year's event, the 11th annual, is scheduled for Saturday, August 22nd from 11 a.m. – 3 p.m. and will once again be held at Highmark Stadium, home of the Pittsburgh Riverhounds!
The annual community event is perfect for families and children, promoting healthy and active lifestyles by providing many fun activities and crafts. Attendees also are provided with the opportunity to engage with several organizations from around the region and receive important information on available services and programs, nutrition, health care, jobs and jobs training.
The following organizations are participating in this year's FontanaFest: Allegheny County Sheriff; Carnegie Science Center; Carnegie Library; Children's Museum of Pittsburgh; Homeless Children's Education Fund; Pittsburgh International Children's Theater; WQED-TV; Junior Achievement of Western PA; The Home Depot; Calgon Carbon; Holy Family Institute; Builders Guild of Western PA; Mt. Washington CDC; YMCA; and the Penn State Center Pittsburgh.
Lunch and beverages will be provided beginning at noon, and once again, IT'S ALL FREE! Station Square will be providing free parking in the Stadium's West Lot for attendees from 10:30 a.m. – 3:30 p.m.
FontanaFest is a 501(c)(3) and would not be possible without the tremendous support of our sponsors. I want to thank the following organizations for their contributions to the 11th Annual FontanaFest:

Flu/Pneumonia Shot & Senior Clinic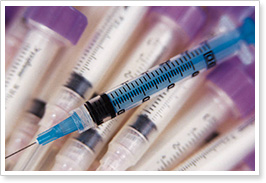 I will be hosting my annual Flu/Pneumonia Shot & Senior Clinic on Friday, September 25th from 10 a.m. – 1 p.m. in Quinn Hall at the Church of the Resurrection in Brookline. American HealthCare Group will be providing free vaccinations to any senior with the Medicare Part B health insurance card. Make sure to bring your card with you.
I am also pleased that several organizations from around the region will be present to provide seniors with important information on available services and resources including AARP, the Office of the Consumer Advocate and the PA APPRISE Health Insurance Counseling Program, to name a few. I will continue to update you with additional information on this year's Flu/Pneumonia Shot & Senior Clinic later this summer.

Small Business Advantage Grants

The Pennsylvania Department of Environmental Protection (DEP) is accepting applications for the Small Business Advantage Grant program to finance pollution prevention and energy efficiency projects. Manufacturers, retailers, service providers, agricultural businesses, and other small businesses are encouraged to apply.
The grants provide funding to projects that include auxiliary power units deployed as anti-idling technology for trucks, HVAC and boiler upgrades, high-efficiency lighting, solvent recovery systems and waste recycling systems.
Applicants must be a for-profit corporation, limited liability corporation, partnership, sole proprietorship or other legal entity with 100 or fewer full-time employees. The grant-supported project must be located in Pennsylvania and be owned by the applicant. Eligible projects must save the business a minimum of $500 and 25 percent annually in energy consumption or pollution related expenses.
Businesses can apply for 50 percent matching funds of up to $9,500 to adopt or acquire energy efficient or pollution prevention equipment or procedures. Funding is eligible for those costs incurred between July 28, 2015 and June 30, 2016. Applicants will be considered on a first come, first served basis. Applications will be accepted until fiscal year 15-16 funds are exhausted or April 15, 2016, whichever occurs first. Applications are available by visiting www.dep.state.pa.us and clicking on the "Small Business Advantage Grant" tab. For questions about the program, please contact the Small Business Ombudsman's Office at 717-772-5160 or epadvantagegrant@pa.gov.
Did You Know…
Did you know that last year the DEP awarded 139 Small Business Advantage Grants totaling more than $980,000 to Pennsylvania businesses to support pollution prevention and energy efficient upgrades, spurring more than $2.5 million in private investment?

TONIGHT – National Night Out

Tonight is National Night Out across the country. This event, which began in 1984 by the National Association of Town Watch, is held on a selected night each year to raise crime and drug prevention awareness and generate support for local anti-crime programs while strengthening partnerships between communities and local law enforcement.
Last year more than 50 events were held in neighborhoods throughout the City of Pittsburgh. To find an event in your neighborhood, please visit the city's Department of Public Safety website.

Brookline Community Yard Sale
South Pittsburgh Development Corporation (SPDC) is hosting the Brookline Community Yard Sale on August 15th from 8 a.m. – 2 p.m. This event is a neighborhood-wide yard sale that will be promoted through the month, including printed maps that will be handed out to hundreds of buyers and an interactive online map that can be plugged directly into a GPS app.
Anyone interested in registering can do so online by clicking here. For more information please visit the SPDC's Facebook page at www.facebook.com/BrooklineSPDC.

Fontana Fact
Tomorrow marks the 94th anniversary of the first radio broadcast of a baseball game. On August 5, 1921, Harold Arlin, a 25-year old Westinghouse foreman and nighttime studio announcer used a converted telephone as a microphone to broadcast a baseball game between the Pittsburgh Pirates and Philadelphia Phillies at Forbes Field. The Pirates defeated the Phillies that day 8-5.

Offices of State Senator Wayne D. Fontana
Brookline District
932 Brookline Blvd.
Pittsburgh, PA 15226
Phone: 412-344-2551
Fax: 412-344-3400
Weekdays – 9 am – 5 pm
Harrisburg
543 Main Capitol
Box 203042
Harrisburg, PA 17120
Phone: 717-787-5300
Fax: 717-772-5484
Weekdays – 8:30 am – 5 pm
Kennedy Township
Kenmawr Plaza
524 Pine Hollow Road
Kennedy Twp, PA 15136
Phone: 412-331-1208
Fax: 412-331-2079
Weekdays – 10 am – 4 pm
Beechview Satellite
1660 Broadway Avenue
Pittsburgh, PA 15216
Phone: 412-343-2080
Fax: 412-343-2418
Tuesdays – 10 am – 4 pm
Strip District (Mobile Office)
Pittsburgh Public Market
2401 Penn Avenue
Pittsburgh, PA 15222
Thursdays – 10 am – 4 pm
Northside (Mobile Office)
Carnegie Library
Allegheny Branch
1230 Federal Street
Pittsburgh, PA 15212
Wednesdays – 10 am – 4 pm