Senator Fontana joined colleagues at a Senate Democratic Policy Committee Meeting on April 7 at the Pittsburgh City Council Chambers to hear testimony and discuss issues related to Opiate Addiction. Much of the discussion and testimony centered on ways to improve access to treatment for people suffering from addition to opiates.

A Call for the Elimination of the ICA Once Again
About six months ago, I introduced Senate Bill 1024 (SB 1024) because I felt it was time to dissolve the Pittsburgh Intergovernmental Cooperation Authority (ICA) and restore the power to local taxpayers' elected leaders. Established in 2004 by state lawmakers under Act 11 to assist Pittsburgh through tough financial times and possible bankruptcy, our city has proven itself through an amazing economy recovery. Under state law, this secondary oversight authority was supposed to end after seven years if Pittsburgh reached solid financial footing.
My views were further proven when Pennsylvania's Auditor General Eugene DePasquale issued a thorough report that underscores the fact that ICA has outlived its purpose. At that time, the auditor general called for the ICA to put the then $10 million it receives annually from the state in gambling tax revenue for hosting the Rivers Casino into the underfunded employee pension plans.
As if I had a crystal ball, here we are again today with the Pittsburgh Tribune-Review discovering that 92 percent of the ICA's receipts for its expenditures between 2010 and 2016 have either been destroyed or missing. The Trib's investigation also uncovered the same fate for all of the ICA bank records and all but two invoices for spending between 2004 and 2009, minutes and transcripts of ICA board meetings from 2005 through 2009, and an unknown number of contracts, with many of them no-bid deals with unnamed vendors.
To add salt to the wound, the agency's only employee over the past dozen of years, Executive Director Henry Sciortino has failed to file required financial interest forms with the State Ethics Commission since 2005. The ICA and its director are supposed to be the region's watchdog and keeping tabs on millions of our entitled dollars. Instead, Mr. Sciortino has been very irresponsible and too laxed, to put it gently, with the required paperwork. Something doesn't smell right with this situation.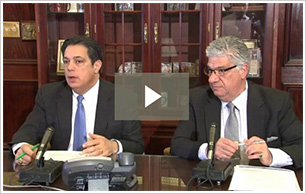 Last week, Senator Costa and myself held a press conference and sent letters to the ICA's board members asking them to terminate the sitting Executive Director of the ICA. We also sent letters to the Pennsylvania Attorney General, Kathleen Kane, and the Allegheny County District Attorney, Stephen Zappala Jr., requesting a criminal investigation take place to see if any laws were broken while under Mr. Sciortino's direction. In the mean time, we recommended that the board members of the ICA appoint interim staff that can aid in a forensic audit and provide assistance to investigations.
I was pleased our concerns were taken seriously with the announcement that District Attorney Zappala has launched a criminal probe into the ICA. Also, the Auditor General announced yesterday that his office will be conducting a forensic audit of the ICA's financial records. However, to take things a step farther at the state level, Senator Costa and I have introduced legislation that would establish statutory safeguards going forward. These include:
Requiring the ICA to adopt a records retention policy that, at a minimum, is consistent with the records retention policy of the Office of Administration. This record retention policy obliges that most financial information be maintained for a minimum of four years, however tax information, payroll, and audits have to be maintained for seven or more.


The ICA to file monthly financial reports, including ledger sheets, any contracts that the agency enters, and reports on allocations made to Pittsburgh from gaming revenue with the Department of Community and Economic Development. DCED will be responsible for filing reports with the General Assembly on an annual basis.


The ICA to maintain a publicly accessible internet website and post complete financial records online, including budgets and contracts entered.


A formal process for determining the use of the gaming monies for the City's "best interest," which will also specify when and how the gaming money is to be distributed to the City.


That if the ICA is eventually dissolved, any remaining gaming revenue left within ICA accounts will be transferred to Pittsburgh to meet pension obligations.
After a thorough investigation, my hopes are that protocols will be put into place that will reform the operations of the ICA that includes a sunset provision to eliminate it completely. Additionally, I hope we will receive an answer on whether our region will get the gaming money back into the right hands and address who is best suited to distribute the funding. Perhaps DCED would be an appropriate mediator?
In the mean time, removing Executive Director Sciortino would be the first step towards the ICA regaining credibility and holding him accountable for his actions or the lack there of. I also hope that an investigation would expose any loopholes in the law and help determine if there were any financial improprieties. After all, I don't want to say "I told you so," but the fact that we are revisiting this issue a little over six months after I introduced a bill to dissolve the ICA says it all to me.

Financial Education Month

April is Financial Education Month and as the Vice Chair of the board of directors for the Pennsylvania Higher Education Assistance Agency (PHEAA), I want to inform everyone how PHEAA is helping students and families to develop smart student loan borrowing and debt management practices. PHEAA works with students and families throughout Pennsylvania to help them avoid unnecessary loan debt with extensive community outreach, planning guides, online tools and other resources.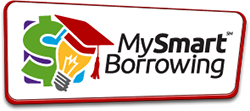 PHEAA's www.MySmartBorrowing.org is one of the nation's most useful and feature-packed student debt awareness and college-planning tools. This free resource engages high school students and their families early in the planning process – before any decisions are made to borrow money – helping them to make smart choices as they develop their higher education success plan. This site provides unique estimators that help determine a student's possible higher education costs at different schools, future salary expectations for a particular degree, availability of related employment opportunities, and their potential ability to repay student loans comfortably while also affording an independent lifestyle after graduation.
MySmartBorrowing.org has recently been redesigned to improve the overall experience and usefulness of the site. These enhancements include new tools to support the student's decision-making process and improved future job projections.
For college graduates and soon-to-be graduates, PHEAA also offers www.YouCanDealWithIt.com, which provides practical advice on how to best deal with different debt management situations that can be challenging for anyone, especially those who lack experience in managing finances. Among the site's many features, YouCanDealWithIt.com helps visitors:
Understand student aid obligations and options, including how to successfully repay student loans and what resources are available to assist.


Learn effective money management habits, including how to set and maintain a reasonable budget.


Deal with the limitations and dangers of credit cards, while safely enjoying their benefits.
For more information on the higher education financial aid process please visit www.pheaa.org. Students are also encouraged to follow PHEAA's Facebook page at Facebook.com/pheaa.aid.
Did You Know…
Did you know that today a typical four-year college graduate in Pennsylvania who borrowed money for school must deal with a student loan debt burden of more than $33,000?

Community Colleges & State System Transfer Agreement
Recently the 14 community colleges in Pennsylvania along with the 14 State System universities signed a statewide reverse transfer agreement that will allow students who have earned at least 60 total credits to apply for an associate's degree from the community college where they started. Receiving the degree could immediately enhance the student's earning potential, even as he or she continues working towards a bachelor's degree or other certification or credential at a State System university.
A student who earns an associate's degree is more likely to complete the work necessary to receive a bachelor's degree. Many students who initially enroll at a community college do so with the intent of eventually earning a bachelor's degree, staying long enough to earn an associate's degree before transferring to a four-year college or university. Some leave before earning a degree, either to transfer or to go directly into the workforce. The Reverse Transfer Program will give those who transferred without a credential a pathway to their first college degree.
Students who began their postsecondary education at any community college in Pennsylvania and earned a minimum of 45 credits before transferring to any State System university can participate in the new program. Eligible credits may include those earned through Prior Learning Assessment (PLA), Advanced Placement (AP), College Level Examination Program (CLEP), Credit by Exam and the military.
A student must have enrolled at a State System university within five years of leaving the community college and have earned at least 15 additional credits at a State System university to be considered for the program. The student's State System credits will be transferred back to the community college and applied to the requirements for the associate's degree.
The State System universities will identify eligible students once they complete the 60 total credits and invite them to participate in the Reverse Transfer Program. If interested, the eligible students will fill out a release form and their State System university transcript will be sent to the community college for a review and evaluation. If approved, the community college will award the degree and students will not be charged either a graduation or transcript fee by either institution involved.


April 5 was the Pennsylvania Commission for Community College Lobby Day in Harrisburg and Senator Fontana spent time meeting with students from Community College of Allegheny County (CCAC). The visiting students were Pennsylvania All-Academic honors scholars attending CCAC's North, South and Allegheny campuses. The scholars in attendance pictured below (from left to right): Jeremy Hinnebusch; Tyler Walsh; Rosemary Aquilina; Senator Fontana, a CCAC graduate; Tamra Seto; and Erika Good.

Slot Machine Revenue Increases in March
The Pennsylvania Gaming Control Board recently announced that revenue from the play of slot machines at the state's 12 casinos increased by 1.7 percent during March, compared to March 2015. Tax revenue generated from slot machines during March 2016 was nearly $113 million.
Slot machines are taxed at 55 percent in Pennsylvania and directed as follows: 34 percent for property tax reduction; 12 percent supporting the horse racing industry; five percent is placed in a state economic development fund; and two percent goes to local governments that host casinos.
The state's gaming industry employs over 17,700 people and generates an average of $3.7 million per day in tax revenue from both slot machines and table games. For more information on gaming in Pennsylvania and to read reports from the Gaming Control Board, please visit them online at www.gamingcontrolboard.pa.gov.

Beechview Revitalization Advisory Group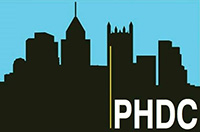 The Pittsburgh Hispanic Development Corporation (PHDC) is a regional development corporation committed to making an impact in Beechview. Their incubator has opened in temporary space on Broadway Avenue and they are currently searching for a permanent space there.
The PHDC is creating the Beechview Revitalization Advisory Group (BRAG) as a way to gather community input, with the goal that BRAG would become their own 501c3 in the future. The focus of the PHDC and BRAG is promoting positive attitudes and inclusive development in Beechview.
If you are interested in learning more or joining BRAG please submit your resume/CV to bragonbroadway@gmail.com and johnpauljonespgh@gmail.com along with a statement of your past involvement in Beechview and why you want to be a part of BRAG.

Upcoming Shredding Events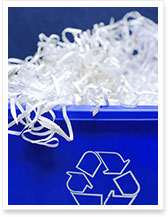 I want to alert everyone about two upcoming shredding events. On Saturday, April 23, together with Representative Dan Deasy and Crafton Borough, we are hosting a shredding event at Crafton Park from 10 a.m. – 1 p.m. Then on Saturday, May 14, along with Rep. Deasy and Green Tree Borough, we are hosting a shredding event in Green Tree Park from 10 a.m. – 1 p.m.
With consumer fraud and identity theft continuing to be an issue, we are hosting these events to not only to raise awareness and promote prevention, but also to provide individuals with the opportunity to have unneeded, confidential documents destroyed free of charge. You may bring documents that contain personal information such as social security numbers, credit card numbers and bank account numbers.

Senior Community Center Grants

The Pennsylvania Department of Aging announced recently a grant funding opportunity for Pennsylvania's Senior Community Centers that includes $2 million to be awarded from 2015-16 fiscal year funds. The grants provide funding for Pennsylvania Senior Community Centers to increase participation, provide innovative programs, attract a new generation of older adults, and provide a safe and healthy environment for participants. Minimum awards are $5,000 and maximum awards are $150,000.
The grant application period runs through April 19 at 5 p.m. Application submission instructions, required documents, and other resources can be accessed by clicking here or by visiting www.aging.pa.gov. Questions about the grant program and application process can be directed to Suzanne Bellotti, the Program Coordinator at 717-772-1221 or RA-paseniorcenters@pa.gov.

Absentee Ballot Deadline

The deadline to apply for an absentee ballot for the April 26 Primary Election is Tuesday, April 19. All completed ballot applications must be received by the Allegheny County Division of Elections Office no later than 5 p.m. The Elections Office is located in the County Office Building at the corner of Forbes Avenue and Ross Street in downtown Pittsburgh:
542 Forbes Avenue, Room 601
Pittsburgh, PA 15219
You may apply for an absentee ballot in person at the above address. You may also visit any of my district offices to receive an absentee ballot application or you can go to the Resource Center page at www.votespa.com to download one.
If you have any questions or need any additional information, please call the Allegheny County Division of Elections Office at 412-350-4520.

Medicare Basics – Lunch and Learn Event
The Allegheny County APPRISE/Allegheny Link program is hosting a series of lunch and learns with the first one scheduled for this Thursday, April 14. APPRISE is the State Health Insurance Assistance Program (SHIP) for Pennsylvania's Medicare beneficiaries. The Pennsylvania Department of Aging created APPRISE to help citizens with Medicare understand their health insurance options so they can make informed decisions about which plan is best for them.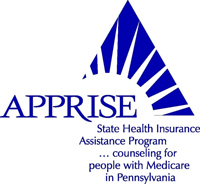 The April 14 event will feature a presentation on the basics of the Medicare system and will provide a general overview of Medicare, how the system works, eligibility and enrollment and how to best compare available options.
The program starts at 11:30 a.m. with lunch with the presentation beginning at noon and running until 3 p.m. and will take place at the Allegheny County Human Service Building, located at One Smithfield Street in downtown Pittsburgh.
For more information about this program or to R.S.V.P., please contact Bill McKendree at 412-661-1670, ext. 645 or mckendreew@fswp.org.

Fontana Fact
According to a recent study published by GoBankingRates.com, PNC Park is one of the most affordable places in Major League Baseball to watch a game. PNC Park ranks 24th out of 30 venues in average cost. To read the entire report please visit www.GoBankingRates.com.

Offices of State Senator Wayne D. Fontana
Brookline District
932 Brookline Blvd.
Pittsburgh, PA 15226
Phone: 412-344-2551
Fax: 412-344-3400
Weekdays – 9 am – 5 pm
Harrisburg
543 Main Capitol
Box 203042
Harrisburg, PA 17120
Phone: 717-787-5300
Fax: 717-772-5484
Weekdays – 8:30 am – 5 pm
Kennedy Township
Kenmawr Plaza
524 Pine Hollow Road
Kennedy Twp, PA 15136
Phone: 412-331-1208
Fax: 412-331-2079
Weekdays – 10 am – 4 pm

Beechview Satellite
1660 Broadway Avenue
Pittsburgh, PA 15216
Phone: 412-343-2080
Fax: 412-343-2418
Tuesdays – 10 am – 4 pm
Northside (Mobile Office)
Carnegie Library
Allegheny Branch
1230 Federal Street
Pittsburgh, PA 15212
Wednesdays – 10 am – 4 pm
Lawrenceville (Mobile Office)
Carnegie Library
279 Fisk Street
Pittsburgh, PA 15201
Thursdays - 11 am - 4 pm