Holding Schools More Accountable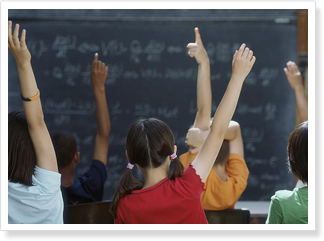 Public school districts are now required to post additional policies and information on their websites thanks to legislation I wrote (Senate Bill 322) that was amended into the state's school code bill during budget negotiations which became Act 86. Before passage of this law, the Public School Code only mandated that districts post certain policies online such as anti-bullying, use of asthma inhalers and epinephrine auto injectors, and equal athletic opportunities.
Specifically, the Board of School Directors of a district must now post on their publically accessible internet website the following policies that have been adopted by the school:
Relating to students
Admission of beginners
Attendance, excusals and truancy
Withdrawal from school
Student discipline
Suspension/expulsion of students
Searches
Retention, maintenance and access to student records
Use of personal electronic devices
Dress and grooming
Student complaint process
Parent appeal of a school district's placement of twins or multiple birth siblings
Participation by home school students in school district extracurricular activities
Relating to education programs
1. Curriculum review by parents/students
2. Promotion and retention
3. Graduation requirements
Relating to students health
Communicable diseases and immunization
Health examinations and screenings
Students use of medications
School district's wellness policy
Relation to school property
Use of school property and facilities
School visitation policies
Integrated pest management plan
Relating to community
Public participation in school board meetings
Public attendance at school events
Parental involvement policy for parents and guardians of students
Public access to and use of school district buildings, facilities and grounds
Public complaint process
My measure uses the accessibility and ease of the internet to help districts improve clarity and transparency in communicating with public. Any tool that can be used to further open the lines of communication and understanding between our communities and school districts is a plus. It is also important to remember that all of Pennsylvania's school districts already have websites so my legislation would not cause districts to incur additional costs.

SchoolWATCH
While on the topic of transparency and schools, another item of significance that was included under Act 86 permanently establishes the SchoolWATCH provisions. This gives users access to a database where one will be able to compare and contrast spending practices of the commonwealth's public schools which includes 500 traditional, 176 charter, 14 cyber charter, 73 career/technical centers and 29 intermediate units.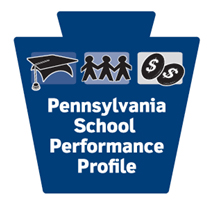 The Pennsylvania Department of Education (PDE) will post annual financial information related to public school entities on its Internet website like: the total expenditures by category; per student expenditures; charter school tuition rates; average daily membership; average teacher salary; total revenue by source; general fund balance; a link to the school's website; a summary of financial report data; a non-administrative and administrative staff compensation report; and, a statement instructing the public to contact the public school entity for access to any union contract. This information can be found on PDE's School Performance Profile at www.paschoolperformance.org.
The concept was modeled after the successful 2011 PennWATCH website, which displays all state government spending.

Additional Funding for EITC
Understanding how many students across Pennsylvania and their families rely on Educational Improvement Tax Credit (EITC) program funding for their schooling, I was extremely pleased to see that under Act 86, the amount of available tax credits for this program will increase from $100 million to $125 million for the upcoming fiscal year. Under this program, tax credits are made available to eligible businesses contributing to a Scholarship Organization, an Educational Improvement Organization, and/or a Pre-Kindergarten Scholarship Organization.
Additionally, provisions have been added that ensures that a budget impasse will not disrupt the awarding of EITC credits in the future.

Small Business Advantage Grants

The Pennsylvania Department of Environmental Protection (DEP) has opened the Small Business Advantage Grant Program for small businesses that adopt or acquire equipment or processes that promote pollution prevention and/or energy efficiency projects.
With more than 900,000 small businesses in the Commonwealth, a well-designed energy efficiency or pollution prevention project can help small businesses cut operating costs and complement the economy, while simultaneously protecting the environment.
The grants provide funding to projects that include auxiliary power units deployed as anti-idling technology for trucks, HVAC and boiler upgrades, high-efficiency lighting, solvent recovery systems and waste recycling systems.
Applicants must be a for-profit corporation, limited liability corporation, partnership, sole proprietorship or other legal entity with 100 or fewer full-time employees. The grant-supported project must be located in Pennsylvania. Eligible projects must save the business a minimum of $500 and 25 percent annually in energy consumption or pollution related expenses.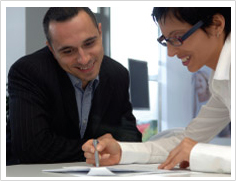 Businesses can apply for 50 percent matching funds of up to $9,500 to adopt or acquire energy-efficient or pollution-prevention equipment or procedures. Funding is eligible for those costs incurred between July 25, 2016 and June 30, 2017.
The grant program is funded by the Hazardous Sites Cleanup Act, which is financed by the Pennsylvania Capital Stock and Franchise Tax and Act 13 Impact Fee as well as the hazardous waste transportation and management fees, and hazardous sites cost recovery.
All applicants will be considered on a first come, first served basis. Applications will be accepted until fiscal year 2016-17 funds (up to $1,000,000) are exhausted or April 14, 2017, whichever occurs first. Applications are available by clicking here and visiting the DEP Small Business Ombudsman's Office site. To contact the Small Business Ombudsman's Office with questions about the program, please call 717-772-5160 or email epadvantagegrant@pa.gov.
Applications must be mailed to:
DEP Grants Center
P.O. Box 8776
Harrisburg, PA 17105-8776
Did You Know…
Did you know that last year DEP awarded 151 grants totaling nearly $1 million to Pennsylvania businesses to support pollution prevention and energy efficient upgrades, spurring more than $2.9 million in private investment?

12th Annual FontanaFest

I want to remind everyone that the 12th Annual FontanaFest is scheduled for Saturday, September 24 from 11 a.m. – 3 p.m. at Highmark Stadium, home of the Pittsburgh Riverhounds.
Once again, parking will be free in the stadium's West Lot, compliments of Forest City!
The annual community event is perfect for families and children, promoting healthy and active lifestyles by providing many fun activities and crafts. Children will have the chance to play on several inflatables, an obstacle course, and a climbing wall and visit with a face painter and balloon maker. All attendees also are provided with the opportunity to engage with several organizations from around the region, participating in crafts and games, while also receiving important information on available services and programs, nutrition, health care, jobs and jobs training. I'm also thrilled that once again this year, students from Pittsburgh Musical Theatre will join us to perform at 11:15 a.m.!
Stay tuned throughout the summer for updates on the schedule of events, participants, and more.

Flu/Pneumonia Shot & Senior Clinic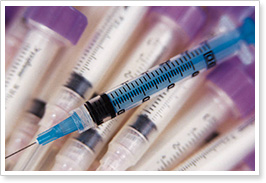 I will be hosting my annual Flu/Pneumonia Shot & Senior Clinic on Friday, September 30 from 10 a.m. – 1 p.m. in Quinn Hall at the Church of the Resurrection in Brookline. American HealthCare Group will be providing free vaccinations to any senior with the Medicare Part B health insurance card. Make sure to bring your card with you.
I am also pleased that several organizations from around the region will be present to provide seniors with important information on available services and resources. Organizations scheduled to participate thus far include: AARP; Allegheny County Bar Association; Carnegie Library of Pittsburgh; Duquesne University Mylan School of Pharmacy; Office of the Consumer Advocate; Public Utility Commission and the Allegheny County Sheriff's Office. I will continue to update you with additional information on this year's Flu/Pneumonia Shot & Senior Clinic throughout the summer.

National Night Out – TONIGHT!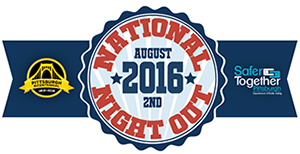 Tonight is National Night Out across the country. This event, which began in 1984 by the National Association of Town Watch, is held on a selected night each year to raise crime and drug prevention awareness and generate support for local anti-crime programs while strengthening partnerships between communities and local law enforcement.
Last year more than 50 events were held in neighborhoods throughout the City of Pittsburgh. To find an event in your neighborhood, please visit the city's Department of Public Safety website.

Back to School Bash in Coraopolis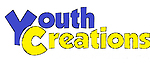 Coraopolis Youth Creations is hosting its annual Back to School Bash on August 13 from noon – 4 p.m. at Bliwas Field in Coraopolis. Coraopolis Youth Creations is a non-profit organization dedicated to strengthening families and building community through youth enrichment with an emphasis on social, cultural, educational and physical programming. The Back to School Bash features free food, fun and entertainment and the chance for children to receive a backpack. Volunteers are still needed for the event. For more information or if you're interested in volunteering, please email coraopolisyouthcreations@gmail.com.

Back to School Supply Drive for Knoxville Students
Economic Development South (EDS) in conjunction with the Knoxville Community Council are collecting school supplies for children in the Knoxville neighborhood in the City of Pittsburgh. Supplies that are needed include: pencils; erasers; pens; backpacks; pencil cases; crayons; highlighters; folders; 3-ring binders; tablets; lunch boxes; and water bottles. Anyone interested in donating supplies can drop them off at the EDS office, located at 4127 Brownsville Road, Suite 209. For more information please contact Jami Gregg at 412-884-1400, ext. 106 or jami@economicdevelopmentsouth.org.

Fontana Fact

One of many contributing factors in Pittsburgh being America's Most Livable City has been the transformation of our riverfronts. According to Riverlife Pittsburgh, since 2000, $129 million has been invested in building Pittsburgh's riverfront park system which has helped to catalyze nearly $2.6 billion in riverfront development activity and nearly $4.1 billion in total riverfront and adjacent development.

Offices of State Senator Wayne D. Fontana
Brookline District
932 Brookline Blvd.
Pittsburgh, PA 15226
Phone: 412-344-2551
Fax: 412-344-3400
Weekdays – 9 am – 5 pm
Harrisburg
543 Main Capitol
Box 203042
Harrisburg, PA 17120
Phone: 717-787-5300
Fax: 717-772-5484
Weekdays – 8:30 am – 5 pm
Kennedy Township
Kenmawr Plaza
524 Pine Hollow Road
Kennedy Twp, PA 15136
Phone: 412-331-1208
Fax: 412-331-2079
Weekdays – 10 am – 4 pm

Beechview Satellite
1660 Broadway Avenue
Pittsburgh, PA 15216
Phone: 412-343-2080
Fax: 412-343-2418
Tuesdays – 10 am – 4 pm
Northside (Mobile Office)
Carnegie Library
Allegheny Branch
1230 Federal Street
Pittsburgh, PA 15212
Wednesdays – 10 am – 4 pm
Lawrenceville (Mobile Office)
Carnegie Library
279 Fisk Street
Pittsburgh, PA 15201
Thursdays - 11 am - 4 pm