Senator Fontana participated in a Joint Senate and House Democratic Policy Committee Hearing on the Impact of Neighborhood Blight and Revitalization, August 4 at Hosanna House in Wilkinsburg. Senator Lisa Boscola, Senate Democratic Leader Jay Costa, Senator John Blake and Senator Jim Brewster all participated along with Senator Fontana. Representatives Ed Gainey, Paul Costa and Chris Sainato also participated in the hearing (not pictured).

Additional Budget-Related Legislation
Business in Our Sites
For several sessions, I have introduced legislation that would recapitalize the very successful Business in Our Sites program. Business in Our Sites is an infrastructure investment program designed to create shovel ready sites for new development. What has been signed into law under Act 85 recapitalizes the program by transferring $75 million from the state's "First Industries" and "Building PA" programs.
Feeling that our state continues to need thriving programs in place that will get our economy back on track again after the recent recession, my Senate Bill 673 (SB 673) would do just that. Pennsylvania went from one of the top 10 states in job growth in 2010 to 50th by December 2014. It is critical that we pursue policies that stimulate the economy, move business forward and create jobs even in the midst of difficult fiscal times. The bill is designed to not only create jobs by leveraging new private investment but at the same time save the commonwealth money.
City Revitalization Improvement Zone (CRIZ)
The City Revitalization and Improvement Zone (CRIZ) Program was created by Act 52 of 2013 to spur new growth, help to revive downtowns and create jobs for the residents in the region. A CRIZ is an area of up to 130 acres, comprised of parcels designated by a contracting authority, which provides economic development within a political subdivision by developing vacant, desolate, underutilized or abandoned space. State and local taxes collected within the CRIZ are used to repay debt service.
Under this budget's tax code, Act 84, CRIZ will see numerous changes to expand eligibility and clean up some of the problems that have developed in the existing two CRIZ's to make the program run smoother. Specifically, the legislation clarifies the rules of a tax zone that banks have been reluctant to fund by making it clear that a developer of CRIZ will get tax revenue to fund construction based only on the performance of that project. Before, a developer could potentially lose that money to cover the losses of other failed projects in the CRIZ. The other necessary change is made in the counting of revenue in the state's hotel tax to maximize the benefit.
Waterfront Development Tax Credit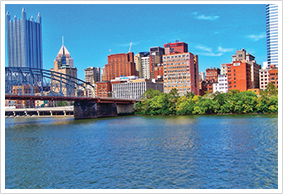 As you are aware, the Pittsburgh region has been blessed with a number of spectacular waterfronts of all sorts. Also under Act 84 includes a tax credit for waterfront development. This will encourage private investment in properties that create public access to the waterfront, infrastructure or amenities like bike and pedestrian pathways, boat launches, waterfront parks or gardens, seating, drinking fountains, maps and signage, or even stabilizing riverbanks for erosion control.
A nonprofit entity or public authority can apply to become a waterfront development organization. Once approved, they can get private companies' investment, who in return will receive a tax credit. The tax credit has been capped at $1.5 million annually and cannot be more than the cost of the waterfront project.
Not only will the Waterfront Development Tax Credit create more recreation and entertainment areas, but it will also spur job creation, help to increase local property values, and perhaps even clean up blight or spots that have been known to have ecological issues.
Job Creation Tax Credit
Pennsylvania currently offers a $1,000 per-job Job Creation Tax Credit for approved businesses that agree to create jobs in the commonwealth within three years. Tax credits can be used to offset various business tax liabilities and must create at least 25 new jobs or expand the existing workforce by at least 20 percent.
Thanks to passage of Act 84, this tax credit will now expand the incentive for companies who hire a veteran to $2,500 per-job.
Manufacturing Tax Credit
Manufacturing plays a huge role in Pennsylvania's economy. In fact, the sector employs more than 571,000 people in the commonwealth. However, over the past eight years, Pennsylvania has shed 83,800 manufacturing jobs according to the state Department of Labor and Industry. In order to have a stronger middle class, we need to have stronger manufacturing sector.
Beginning in fiscal year 2017-18, a new $4 million Manufacturing Tax Credit will go into effect to incentivize companies to create more manufacturing jobs in Pennsylvania. Qualifying companies who pledge to maintain an increase in payroll of at least $1 million for five years could receive a tax credit of up to 5 percent of the increase.

On August 2, Senator Fontana attended National Night Out events in Garfield and Beechview.
Over 50 Night Out events took place in neighborhoods throughout the City of Pittsburgh.

12th Annual FontanaFest

I want to remind everyone that the 12th Annual FontanaFest is scheduled for Saturday, September 24 from 11 a.m. – 3 p.m. at Highmark Stadium, home of the Pittsburgh Riverhounds.
Once again, parking will be free in the stadium's West Lot, compliments of Forest City!
The annual community event is perfect for families and children, promoting healthy and active lifestyles by providing many fun activities and crafts. Children will have the chance to play on several inflatables, an obstacle course, and a climbing wall and visit with a face painter and balloon maker. All attendees also are provided with the opportunity to engage with several organizations from around the region, participating in crafts and games, while also receiving important information on available services and programs, nutrition, health care, jobs and jobs training. I'm also thrilled that once again this year, students from Pittsburgh Musical Theatre will join us to perform at 11:15 a.m.!
Stay tuned throughout the summer for updates on the schedule of events, participants, and more.

Flu/Pneumonia Shot & Senior Clinic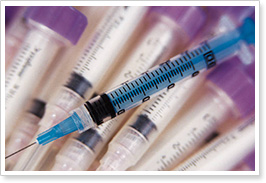 I will be hosting my annual Flu/Pneumonia Shot & Senior Clinic on Friday, September 30 from 10 a.m. – 1 p.m. in Quinn Hall at the Church of the Resurrection in Brookline. American HealthCare Group will be providing free vaccinations to any senior with the Medicare Part B health insurance card. Make sure to bring your card with you.
I am also pleased that several organizations from around the region will be present to provide seniors with important information on available services and resources. Organizations scheduled to participate thus far include: AARP; Allegheny County Bar Association; Carnegie Library of Pittsburgh; Duquesne University Mylan School of Pharmacy; Office of the Consumer Advocate; Public Utility Commission and the Allegheny County Sheriff's Office. I will continue to update you with additional information on this year's Flu/Pneumonia Shot & Senior Clinic throughout the summer.

PennDOT Seeks Input Through Online Survey

The Pennsylvania Department of Transportation (PennDOT) is seeking motorists' input on highway safety, traffic safety enforcement and driving behaviors through an online survey. This brief survey is available until August 23 and focuses on highway safety issues such as seat belts, impaired driving, speeding, motorcycles and distracted driving. People completing the survey may remain anonymous, but are asked to provide their gender, age and county of residence.
To participate in the survey please visit www.penndot.gov/safety and click on the "Brief Survey" link.
Did You Know…
Did you know that based on a similar survey last year, 86 percent of respondents indicated they always used a seat belt?

Back To School Immunizations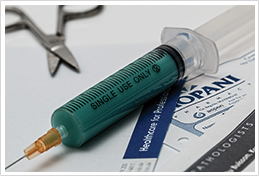 The PA Department of Health is holding immunization clinics across the commonwealth from August 1 to September 2 to provide vaccines at little or no cost for children through 18 years of age who are Medicaid eligible, uninsured, underinsured, or American Indian or Alaska Native. The cost is $5 per child for families above income guidelines. No child will be turned away because of an inability to pay.
The Allegheny County Health Department will be performing these immunizations here locally. They are located at 3441 Forbes Avenue in the Oakland neighborhood in the City of Pittsburgh. Immunizations are available from 9 a.m. – 4 p.m. on Mondays, Tuesdays, Thursdays and Fridays and from 1 – 8 p.m. on Wednesdays. For more information please call 412-578-8062.

Slot Machine Revenue Increases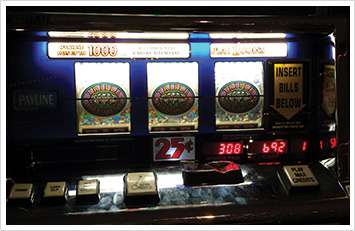 Last week, the Pennsylvania Gaming Control Board reported that revenue generated from slot machines in Pennsylvania increased 1.1 percent during the month of July compared to July 2015. Gross revenue from slot machines in July totaled more than $213.4 million compared with just over $211 million in July 2015. Tax revenue generated from slot machines last month was over $113.7 million.
Slot machines are taxed at 55 percent in Pennsylvania and directed as follows: 34 percent for property tax reduction; 12 percent supporting the horse racing industry; five percent is placed in a state economic development fund; and two percent goes to local governments that host casinos.
The state's gaming industry employs over 17,000 people and annually generates more than $1.4 billion in tax revenue from both slot machines and table games play. For more information on gaming in Pennsylvania and to read reports from the Gaming Control Board, please visit them online at www.gamingcontrolboard.pa.gov.

Brookline Breeze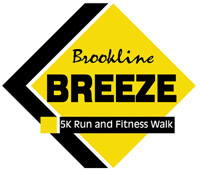 The 35th annual Brookline Breeze 5K Race and Fitness Walk is scheduled for this Saturday. The event features a traditional 5K run, 5K walk, 5K wheelchair competition, 1-mile fun run, and a 1-mile dog walk. Anyone who has pre-registered can pick up their packets at the Brookline Rec. Center in Brookline Park beginning at 7 a.m. Saturday. Anyone wishing to register on Saturday can do so beginning at the same time. For more information about the race, course map, history and to download an application, please visit www.brooklinebreeze.com.
Following the race is the annual BreezeFest along Brookline Boulevard, beginning at noon. BreezeFest features a merchant sidewalk sale and community festival with many activities for children.

Back to School Bash in Coraopolis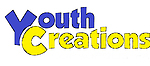 Coraopolis Youth Creations is hosting its annual Back to School Bash this Saturday from noon – 4 p.m. at Bliwas Field in Coraopolis. Coraopolis Youth Creations is a non-profit organization dedicated to strengthening families and building community through youth enrichment with an emphasis on social, cultural, educational and physical programming. The Back to School Bash features free food, fun and entertainment and the chance for children to receive a backpack. Volunteers are still needed for the event. For more information or if you're interested in volunteering, please email coraopolisyouthcreations@gmail.com.

Back to School Supply Drive for Knoxville Students
Economic Development South (EDS) in conjunction with the Knoxville Community Council are collecting school supplies for children in the Knoxville neighborhood in the City of Pittsburgh. Supplies that are needed include: pencils; erasers; pens; backpacks; pencil cases; crayons; highlighters; folders; 3-ring binders; tablets; lunch boxes; and water bottles. Anyone interested in donating supplies can drop them off at the EDS office, located at 4127 Brownsville Road, Suite 209. For more information please contact Jami Gregg at 412-884-1400, ext. 106 or jami@economicdevelopmentsouth.org.

Summer Food Program for Children
Children ages 18 and younger can participate in the Allegheny County Summer Food program. Summer Food will run in over 80 locations in Allegheny County through August. At these locations, children can receive a free breakfast and lunch during the summer recess from school. For more information on the program, including information on locations and times, please call the Allegheny County Department of Human Services at 1-800-851-3838. You may also view a listing of Summer Food program sites by clicking here.

Fontana Fact

On this day in 1936, Jesse Owens won his fourth gold medal at the Berlin Summer Olympic Games becoming the first American to win four medals in one Olympics.

Offices of State Senator Wayne D. Fontana
Brookline District
932 Brookline Blvd.
Pittsburgh, PA 15226
Phone: 412-344-2551
Fax: 412-344-3400
Weekdays – 9 am – 5 pm
Harrisburg
543 Main Capitol
Box 203042
Harrisburg, PA 17120
Phone: 717-787-5300
Fax: 717-772-5484
Weekdays – 8:30 am – 5 pm
Kennedy Township
Kenmawr Plaza
524 Pine Hollow Road
Kennedy Twp, PA 15136
Phone: 412-331-1208
Fax: 412-331-2079
Weekdays – 10 am – 4 pm

Beechview Satellite
1660 Broadway Avenue
Pittsburgh, PA 15216
Phone: 412-343-2080
Fax: 412-343-2418
Tuesdays – 10 am – 4 pm
Northside (Mobile Office)
Carnegie Library
Allegheny Branch
1230 Federal Street
Pittsburgh, PA 15212
Wednesdays – 10 am – 4 pm
Lawrenceville (Mobile Office)
Carnegie Library
279 Fisk Street
Pittsburgh, PA 15201
Thursdays - 11 am - 4 pm