Beechview Rail Update
On Sept. 23 I was pleased to join Allegheny County Executive Rich Fitzgerald, Representative Dan Deasy, City Councilwoman Natalia Rudiak and many others in Beechview where we took a trip on "the T" to Dormont and back in celebration of the conclusion of the track renewal project. The Red Line reopened for customers on Sunday.
I want to commend the Port Authority on an outstanding job of getting this important work done on time and for the manner in which they listened to and engaged with the community throughout the process. The Port Authority provided continuous updates throughout this project and I am not aware of any other project like this in Allegheny County that was finished this quickly. The Port Authority deserves a great deal of credit for its work and diligence.
In July I was pleased to announce a $600,000 state grant to redesign and revitalize part of Broadway Avenue, which you can read more about by clicking here. On the heels of the track renewal project, the future streetscape work that will take place and the ongoing redevelopment in the business district, Beechview continues to rebuild. I look forward to continuing to working with the growing number of positive-minded stakeholders, elected officials and residents on Beechview's rebirth.


12th Annual FontanaFest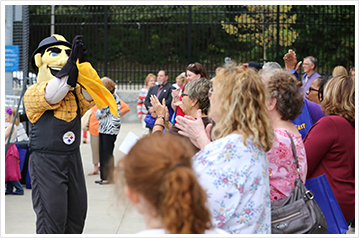 I want to thank everyone who attended the 12th Annual FontanaFest on Saturday at Highmark Stadium, home of the Pittsburgh Riverhounds. We had a terrific day with many fun family-friendly activities, games and information.
FontanaFest is a 501(c)3 and would not be possible without the support of our terrific sponsors. I want to give special thanks to the Pittsburgh Riverhounds for hosting us at Highmark Stadium and for the staff at Highmark Stadium for all of their assistance and efforts in making FontanaFest such a success. Special thanks to Station Square and Forest City for providing free parking to our guests, and the I.B.E.W. Local 5 for their generous support! Without the following organizations, FontanaFest would not be possible:
Pennsylvania Beverage Association

Thank you to the students from Pittsburgh Musical Theatre who joined us again this year and entertained the crowd with a great performance! I hope the children enjoyed the puppet shows this year and had a chance to visit with the Pittsburgh Firefighters and learn about fire safety in their Mobile Fire Safety Unit. I also appreciate Riverhounds assistant coach and former player Nikola Katic spending time teaching some basics of soccer to the children.

I am thankful for the following organizations for their participation in this year's FontanaFest: The Home Depot; Carnegie Library of Pittsburgh; Carnegie Science Center; Children's Museum of Pittsburgh; Homeless Children's Education Fund; Pittsburgh International Children's Theater; WQED-TV; Pittsburgh Parks Conservancy; Calgon Carbon; Penn State Center Pittsburgh; Gateway Health Plan; Comcast; Duquesne Light; ALCOSAN; and Life's Work of Western PA. These organizations did a great job of providing important information on a variety of subject matters while also entertaining attendees with giveaways, crafts and other fun activities.

We're already looking forward to the 13th annual FontanaFest next year and will share that date with everyone in 2017.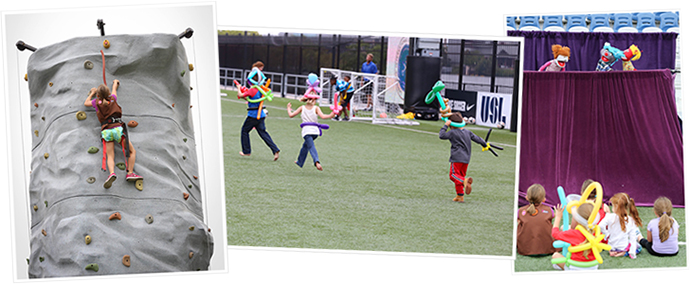 Flu/Pneumonia Shot & Senior Clinic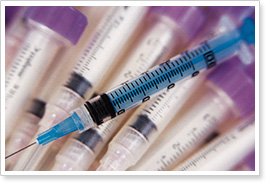 I will be hosting my annual Flu/Pneumonia Shot & Senior Clinic this Friday, Sept. 30 from 10 a.m. – 1 p.m. in Quinn Hall at the Church of the Resurrection in Brookline. American HealthCare Group will be providing free vaccinations to any senior with the Medicare Part B health insurance card. Make sure to bring your card with you.
I am also pleased that several organizations from around the region will be present to provide seniors with important information on available services and resources. Organizations scheduled to participate thus far include: AARP; Allegheny County Bar Association; Carnegie Library of Pittsburgh; Duquesne University Mylan School of Pharmacy; Office of the Consumer Advocate; Public Utility Commission; the Allegheny County Sheriff's Office; Seton Center; OASIS; and the PA Captioned Telephone Relay Service. Light refreshments will be served.

Text Message Service to Help Voters Register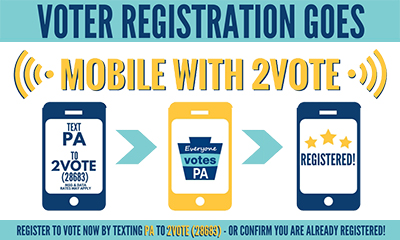 In recent weeks, the Pennsylvania Department of State launched 2Vote, a new voter registration text messaging service. Eligible Pennsylvania citizens can text the word "PA" to "2Vote" (28683) on their smartphones. The user will receive a link that provides direct access to the online voter registration application, voter registration status, polling place locator, and link to contacts for county offices and the Department of State. The Department is launching this service as part of its Everyone votesPA education initiative that was introduced in March.
The text message link also provides users with important dates and deadlines significant to the November 8 general election. Standard messaging rates may apply. To remind everyone, the voter registration deadline for the November general election is October 11.
Did You Know…
Did you know that since being launched in August 2015, more than 500,000 Pennsylvanians have used the online voter registration system to either register to vote for the first time or to make changes to their registration?

Volunteer Fire Company/Ambulance Grants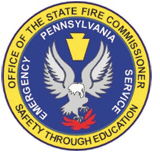 The Pennsylvania Office of the State Fire Commissioner (OSFC) has opened the online grant application process for the 2016-17 Fire Company, Emergency Medical Service Grant Program (FCEMSGP). The application period is open through October 21 at 4 p.m. No applications will be accepted after October 21.
All fire companies, emergency medical services and volunteer rescue squads are eligible to apply for grant funding. Eligible projects include: construction and/or renovation of the fire company's or ambulance service's facility; purchase or repair of fixtures and furnishings necessary to maintain or improve the capability of the company to provide fire, ambulance and rescue services; purchase or repair of firefighting, ambulance or rescue equipment; debt reduction associated with the facility or equipment; training and certification of members; or training and education materials regarding fire prevention for the general public.
Grant applications are available online by clicking here or by visiting www.osfc.pa.gov.

Upcoming Lunch and Learn Event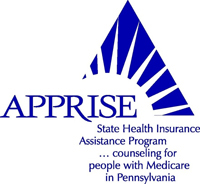 The Allegheny County APPRISE/Allegheny Link program is hosting another lunch and learn event on October 6. APPRISE is the State Health Insurance Assistance Program (SHIP) for Pennsylvania's Medicare beneficiaries. The Pennsylvania Department of Aging created APPRISE to help citizens with Medicare understand their health insurance options so they can make informed decisions about which plan is best for them.
This event, the final Lunch and Learn of 2016, will be The Medicare Open Enrollment Forum. This Lunch and Learn will review the Medicare Part C and Part D plan changes for the 2016 Annual Enrollment Period (for the 2017 calendar year). Representatives from the insurance companies that provide Medigaps, Advantage plans (Part C plans), and Part D plans for Allegheny County will be present to discuss changes to the 2017 plans and answer questions from attendees.
The program starts at 11:30 a.m. with lunch with the presentation beginning at noon and running until 3 p.m. and will take place at the Allegheny County Human Service Building, located at One Smithfield Street in downtown Pittsburgh.
For more information about this program or to R.S.V.P., please contact Bill McKendree at 412-661-1670, ext. 645 or mckendreew@fswp.org.

Non-Profit Grant Opportunity
Dominion is inviting non-profit organizations that provide essential community services in areas of housing, food security, medicine and medical services to apply for grants of up to $50,000 each. Dominion's philanthropic arm, the Dominion Foundation, has pledged to provide grants totaling $1 million this year for eligible programs meeting these critical community needs.
Eligible organizations in areas within Dominion's footprint are encouraged to apply and online applications will be accepted until October 10. Priority will be given to organizations that demonstrate the ability to serve communities through partnerships and have a proven track record of meeting basic human needs and preventing future need for assistance. For more information on the grant program and to apply online please visit https://www.dom.com/communityneedsgrants.

RADical Days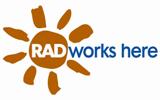 RADical Days, the annual event sponsored by the Allegheny Regional Asset District (RAD), runs through October 9. In its 15th year, RADical Days is an initiative of RAD and its funded assets that thanks the public for the sales tax funds that support our region's parks, libraries, sports and civic facilities, and arts and culture organizations.
Assets are not offering free admission every day. You may visit the RADical Days page at www.radworkshere.org to view a full schedule and listing of participating venues. You may also sign up on the site to receive RADical Days text alerts. Admissions are first-come, first-served and don't offer rain checks.

Fontana Fact

While 10.2 million children are enrolled in afterschool programs across the country, parents of another 19.4 million children say their children would participate in afterschool if a program was available. More than 45 percent of children enrolled in federally funded afterschool programs have improved their reading grades and 41 percent have improved their math grades.

Offices of State Senator Wayne D. Fontana
Brookline District
932 Brookline Blvd.
Pittsburgh, PA 15226
Phone: 412-344-2551
Fax: 412-344-3400
Weekdays – 9 am – 5 pm
Harrisburg
543 Main Capitol
Box 203042
Harrisburg, PA 17120
Phone: 717-787-5300
Fax: 717-772-5484
Weekdays – 8:30 am – 5 pm
Kennedy Township
Kenmawr Plaza
524 Pine Hollow Road
Kennedy Twp, PA 15136
Phone: 412-331-1208
Fax: 412-331-2079
Weekdays – 10 am – 4 pm

Beechview Satellite
1660 Broadway Avenue
Pittsburgh, PA 15216
Phone: 412-343-2080
Fax: 412-343-2418
Tuesdays – 10 am – 4 pm
Northside (Mobile Office)
Carnegie Library
Allegheny Branch
1230 Federal Street
Pittsburgh, PA 15212
Wednesdays – 10 am – 4 pm
Lawrenceville (Mobile Office)
Carnegie Library
279 Fisk Street
Pittsburgh, PA 15201
Thursdays - 11 am - 4 pm