REAL ID Update
In May, Act 3 was signed into law which repeals Act 38 of 2012, the REAL ID Nonparticipation Act. Five years ago, the Pennsylvania General Assembly passed Act 38 which prohibits the commonwealth from participating in a federal anti-terrorism program that sets standards for state driver's licenses and identification cards. Our state opted out of the REAL ID requirements citing privacy, constitutional and financial concerns. However, more recently, failure to comply with the federal standards would mean Pennsylvania driver's licenses and state-issued ID cards would not be considered a valid form of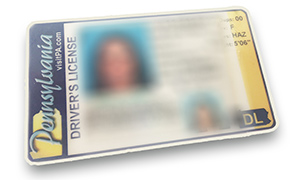 identification for the purposes of boarding a domestic flight or entering a federal building or a military base.
Act 3 creates a two-tiered system that gives residents the choice of whether they want the standard-issued driver's license and photo card or the REAL ID compliant card. Pennsylvanians who do not obtain a REAL ID can still board a domestic flight or enter a federal building but would need to use their passport to do so. The measure also specifies that the cost of the REAL ID compliant license must be borne solely by those who want or need it.
On October 10, the U.S. Department of Homeland Security announced that they have once again extended Pennsylvania's "grace period" for commonwealth officials to implement the REAL ID requirements. Without this extension, state residents would have been unable to enter most federal buildings without a passport. Restrictions on air travel are still scheduled to begin on January 22, 2018.
Currently, PennDOT is in the process of developing a plan that would establish separate centers for residents to get new cards. Over the next 18 months, five to eight centers will be created to help process paperwork and issue REAL ID over the counter. PennDOT expects to spend $24 million to $30 million on these changes. About 25 percent of the state's 10.6 million residents with driver's licenses or state-issued ID cards are expected to want a REAL ID compliant card which will be available March 2019.

Beechview Streetscape Update
In July 2016, the Commonwealth Financing Authority (CFA) approved a request for $600,000 in state grant funding to redesign and revitalize part of Broadway Avenue in Beechview. I was pleased to have played a role in obtaining this support from the state as well as previously committed funds, that bring the state's contribution to roughly $800,000. As this project moves forward I want to provide a status update.
First, while the state funding has been committed towards this project, the current budget situation has been slowing the actual release of funds for many projects across the state. I wrote about the ongoing budget stalemate in last week's edition of my News & Views. I am hopeful the budget is resolved in short order and now that the governor is taking steps to manage the situation, I am extremely confident we'll see more already-committed funding being released to projects, specifically the Broadway Avenue project, by the end of the year.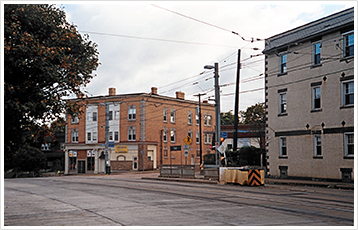 Regardless of the current budget mess in Harrisburg, the planning process for the Broadway Avenue streetscape project continues forward. The City Planning Department is overseeing plans for the project and there is roughly $1 million of total funds available at this time to make streetscape improvements along Broadway Avenue. As the community process began earlier this year, it became clear that there was not nearly enough funding available for all that was being proposed. As a result, there needed to be, and has been, a refocus in priorities for this project, to come up with realistic improvements that can be made with the actual funding that is available.
I have seen planned projects in communities over the years fall apart because instead of designing a project that respects how much funding is allocated, planners design projects that cost well above what is available. In those instances, projects sit and never come to fruition.
Steps have been taken to avoid that from happening here and I am committed to do everything in my power to ensure that does not happen in Beechview.
Many residents and stakeholders I have heard from and talked to have raised concerns regarding the speed at which cars travel through Beechview. They are concerned about hazardous sidewalks and an inability to cross the street safely. They want more lighting and a more inviting presence to the community. An emphasis will be placed on making improvements to sidewalks, bump-outs, street crossings and lighting. These improvements will make the corridor safer for all modes of transportation along Broadway Avenue.
As this project moves forward, there will be ample opportunities for the community to weigh in and provide input. I will keep everyone informed through my weekly News & Views as to when public meetings are scheduled. It is important that the community has all the facts. Therefore, I encourage you to contact me with concerns or questions on this project or any other issue at any time either by emailing me directly at fontana@pasenate.com or by calling my office at 412-344-2551. At the end of the day, I am committed to ensuring that this will be a finished project that the Beechview community will be proud of.

Talk to Your State Senator – Video Competition
I want to again remind everyone of an initiative the Senate of Pennsylvania has organized to combat drug and alcohol addiction by encouraging middle and high school students to help find solutions to the growing heroin and opioid epidemic facing our commonwealth. "Talk To Your State Senator" is a statewide video competition sponsored by the Senate of Pennsylvania with support from the members of the Drug and Alcohol Service Providers Organization of Pennsylvania (DASPOP). It is intended to get students involved in continued legislative efforts to fight heroin and opioid abuse.
The growing heroin and opioid epidemic is taking lives every day and does not discriminate. It affects communities all across Pennsylvania, and doesn't care whether you're rich, or poor, or somewhere in between. Having hosted two town halls in the spring on this subject I have seen firsthand what this epidemic is doing to families in the 42nd senatorial district.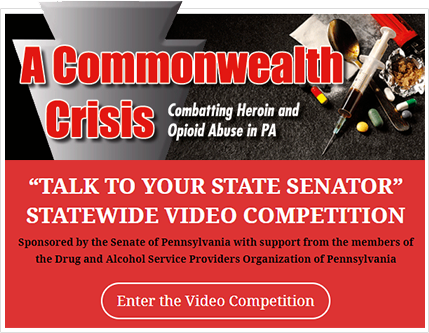 Through December 10, students can submit a video, up to five minutes in length, explaining their approach to preventing teens from using drugs and alcohol. All entries must be submitted using the registration form available by clicking here or visiting www.acommonwealthcrisis.com and clicking on the "Video Competition" tab.
The video competition is available to Pennsylvania school students in grades 6-12, in public and private schools, and will be judged in two categories: middle school, grades 6-8, and high school, grades 9-12. Students will be divided into 50 regions, competing in their home address senatorial district. From the 50 semi-finalists in each category, one first, second and third place finalist will be selected. Students may enter individually or in a group of up to five students. The video submitted must address the issue of preventing teens from starting and using drugs, legal and illegal, including underage drinking.
DASPOP is providing $10,000 that will be divided into six monetary prizes. The prizes will be $2,500 for 1st, $1,500 for 2nd, and $1,000 for 3rd place in each of the two categories. Prize money will be awarded through the PA 529 College Savings Account Program and deposited into a college savings account in the winner(s) names.
The video competition is a creative way to educate young people on the dangers associated with using drugs while offering a chance to win prize money to help pay for a post-secondary education. More information on the video competition including guidelines on submitting videos, content, judging and prizes, can be found at www.acommonwealthcrisis.com, a website established by the Senate of Pennsylvania as a tool to provide information and resources on the heroin and opioid crisis. It includes information on the signs of addiction, how to get treatment, prevention, and much more.

Scam Prevention Tips to Businesses
The Pennsylvania Department of Banking and Securities (DOBS) is advising businesses to examine their internal cybersecurity protocols following the recent Equifax data breach.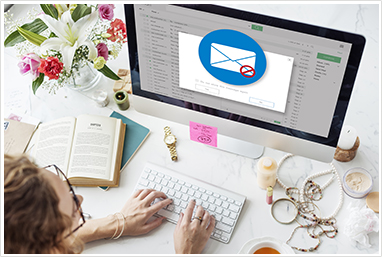 An area of growing cybersecurity concern for businesses is the occurrence of business email scams or business email compromise. These cyber threats target employees who have access to financial or sensitive information, impersonating a trusted partner and often requesting a wire transfer or payment. DOBS have published a new reference guide to help businesses better understand business email scams and what they can do to protect themselves. That reference guide is available by clicking here or visiting www.dobs.pa.gov.
Businesses can use the following guidelines to help protect themselves from becoming the victim of an email scam:
Examine email addresses closely. Scammers may spoof emails to look very similar to a legitimate person's address.
Never transfer money without confirming the request, by phone or in person.
Do not use links or phone numbers provided in the email. Contact your trusted partners and colleagues using known contact information.
Think before you click! Do not open attachments or links until you have verified them.
Utilize your IT resources. Work with staff to flag emails with similar extensions to your organization's or create other flags and filters.
Implement two-factor or multi-factor authentication with sensitive information and funds.
If you are the victim of a business email scam, you can contact the following resources for assistance:
Your financial institution. Request that they contact the financial institution receiving the transfer.
Your local FBI field office (www.fbi.gov)
Pennsylvania Attorney General (scams@attorneygeneral.gov)
PA DOBS (1-800—PA-BANKS)

Domestic Violence Awareness Month

October is Domestic Violence Awareness Month. I want everyone to know that Pennsylvania has a Domestic Violence Hotline that can help victims. If you are in danger, or know someone who is in an abusive relationship, please know that help is available by calling the Domestic Violence Hotline at 1-800-799-SAFE.
I also encourage everyone to visit the Pennsylvania Coalition Against Domestic Violence's website at www.pcadv.org/. On the site are resources for victims, information on how to raise awareness, how to help a victim, warning signs, and much more.
Did You Know…
Did you know that one out of every three women and one out of every four men, has experienced domestic violence?

Absentee Ballot Deadline
Any voter who needs an absentee ballot for the Nov. 7 General Election must complete and return an absentee ballot application to the Allegheny County Division of Elections no later than 5 p.m. on Tuesday, October 31. The Division of Elections is located in the County Office Building, 542 Forbes Avenue, Room 601 in downtown Pittsburgh. You can download and print an application by clicking here or you can pick one up at any of my district offices. Completed absentee ballots must be then received by the Division of Elections no later than 5 p.m. on Friday, Nov. 3.

Anyone voting by absentee ballot will be required to provide a PA Driver's License number, PennDOT ID number, or last four digits of your Social Security number. If you do not possess any of the aforementioned items, a copy of an acceptable ID must be provided with the application. For any questions please contact 412-350-4510 or visit www.votespa.com.

Fall Festival in McKees Rocks
5 Generation Bakers will be hosting a Community Fall Festival on Saturday, Oct. 28 from noon – 4 p.m. in the 5 Generations parking lot, located at 1100 Chartiers Avenue in McKees Rocks.
Activities include Trick or Treating, a costume contest, and live entertainment. 5 Generation Bakers will be providing free French toast and grilled cheese samples, as well as have candy apples, cookies, brownies, and pies for sale in their retail store. Community organizations will be handing out candy as well.
For more information on the Fall Festival, please click here or visit http://jennyleeswirlbread.com/fall-festival.html.

Fontana Fact
Last Friday, Oct. 13 marked the 57th anniversary of Pittsburgh Pirate Bill Mazeroski's home run at Forbes Field in game 7 of the World Series against the New York Yankees. The home run in the bottom of the ninth inning broke a 9-9 tie in the deciding game. Mazeroski's home run is the only Game 7 walk-off home run in World Series history.

Offices of State Senator Wayne D. Fontana
Brookline District
932 Brookline Blvd.
Pittsburgh, PA 15226
Phone: 412-344-2551
Weekdays – 9 am – 5 pm
Harrisburg
543 Main Capitol | Box 203042
Harrisburg, PA 17120
Phone: 717-787-5300
Fax: 717-772-5484
Weekdays – 8:30 am – 5 pm
Kennedy Township
Kenmawr Plaza
524 Pine Hollow Road
Kennedy Twp, PA 15136
Phone: 412-331-1208
Weekdays – 10 am – 4 pm

Beechview Satellite
1660 Broadway Avenue
Pittsburgh, PA 15216
By Appointment
Northside (Mobile Office)
Carnegie Library | Allegheny Branch
1230 Federal Street
Pittsburgh, PA 15212
By Appointment