Senator Fontana participated in a Pittsburgh Steelers pregame ceremony last Thursday night at Heinz Field as the Steelers dedicated a seat as part of the One Empty Seat program. This Chair of Honor program honors soldiers who are missing in action or prisoners of war. The Chair of Honor or One Empty Seat program as it is also known, has been unveiled in stadiums, arenas and other public facilities in cities across the country. Earlier this year the Pittsburgh Riverhounds, Pittsburgh Pirates, and Pittsburgh Penguins dedicated seats at Highmark Stadium, PNC Park and PPG Paints Arena. In the photo from left to right are: Steelers Owner Art Rooney II, Senate Democratic Leader Jay Costa, Senator Randy Vulakovich, Senator Fontana, former Steeler and Vietnam Veteran Rocky Bleier and Jim Sacco, Steelers VP of Stadium Operations and Management, joining Al Murtha, a World War II POW who served in the Army Air Corps.

More Than $5 million in State Grants for Area Projects
I am pleased to announce that last week the Commonwealth Financing Agency (CFA) board of directors gave final approval for more than $5 million in state grants for 10 projects within the 42nd Senatorial District. This state money will help fund and advance several worthy redevelopment and recreational projects throughout the district. Moving forward, I will continue to seek state resources to supplement local economic and quality of life investments.
Following is a listing of projects funded:
$516,660 to demolish the former Duff's Business Institute building and help redevelop the 14-square block area between the convention center and Stanwix Street in Pittsburgh's downtown Cultural District. The project will also receive a $774,990 low-interest loan.
$25,000 for Sharps Landing in Sharpsburg Borough.
$1.5 million for road construction and intersection upgrades at Main and 19th Streets in Sharpsburg.
$1.25 million to the St. Clair Memorial Hospital to realign North Wren Drive in Scott Township.
$697,690 to Green Tree Borough for sidewalk improvements along Green Tree Road and Mansfield Avenue.
$175,000 to renovate the Chatham Village Playground on Mt. Washington.
$230,000 to help rehabilitate the Mattress Factory Garden on Pittsburgh's Central Northside.
$250,000 for the SOA Riverfront Trail Planning as part of the Riverfront 47 project.
$125,000 to the Pittsburgh Parks Conservancy for Arsenal Park Phase I design work in Lawrenceville.
$256,416 to Coraopolis Borough to make improvements to intersections, sidewalks and accommodate greater access for handicapped citizens.
The CFA grant program is funded with revenue from the Pennsylvania Gaming Economic Development and Tourism Fund. In addition to statewide property tax relief, a portion of gaming dollars is used to fund public works and economic development projects.

Offices Closed
All Senate offices will be closed on Thursday, Nov. 23 and Friday, Nov. 24 in observance of the Thanksgiving holiday. My offices will re-open as scheduled on Monday, Nov. 27. Happy a very Happy Thanksgiving!

New Lottery Initiative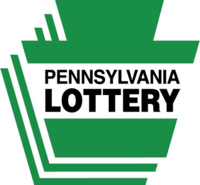 Governor Wolf announced recently his intent to stabilize the Lottery Fund, which supports important senior programs, by authorizing the Pennsylvania Lottery to offer virtual sports games at Lottery retailers, including bars and taverns.
More than $1 billion from the Lottery last year assisted Pennsylvania seniors through a variety of programs and services. The governor cites growing competition is straining Lottery profits while more and more seniors are relying on programs that are funded through the Lottery. This new Lottery initiative will stabilize funding for these programs while providing Lottery retailers with a new source of revenue.
Under this arrangement, the Lottery will offer virtual sports, which are draw-based, animated games that players watch on a monitor. The games look like a sporting event, such as football, car racing, boxing and more, but are not actual matches or teams. The winner is selected at random, similar to the Lottery's computerized midday drawings.
These virtual sports games are successful in other states and countries, and usually have drawings every five to 10 minutes. Participating retailers will receive a five percent commission, the same amount on other types of Lottery games.
Did You Know…
Did you know that the Pennsylvania Lottery is the only state Lottery that designates all its proceeds to programs that benefit older residents?

Talk to Your State Senator – Video Competition
I want to again remind everyone of an initiative the Senate of Pennsylvania has organized to combat drug and alcohol addiction by encouraging middle and high school students to help find solutions to the growing heroin and opioid epidemic facing our commonwealth. "Talk To Your State Senator" is a statewide video competition sponsored by the Senate of Pennsylvania with support from the members of the Drug and Alcohol Service Providers Organization of Pennsylvania (DASPOP). It is intended to get students involved in continued legislative efforts to fight heroin and opioid abuse.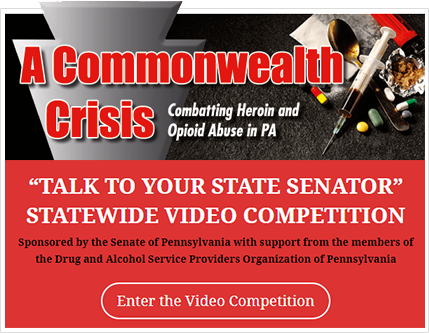 The growing heroin and opioid epidemic is taking lives every day and does not discriminate. It affects communities all across Pennsylvania, and doesn't care whether you're rich, or poor, or somewhere in between. Having hosted two town halls in the spring on this subject I have seen firsthand what this epidemic is doing to families in the 42nd senatorial district.
Through December 10, students can submit a video, up to five minutes in length, explaining their approach to preventing teens from using drugs and alcohol. All entries must be submitted using the registration form available by clicking here or visiting www.acommonwealthcrisis.com and clicking on the "Video Competition" tab.
The video competition is available to Pennsylvania school students in grades 6-12, in public and private schools, and will be judged in two categories: middle school, grades 6-8, and high school, grades 9-12. Students will be divided into 50 regions, competing in their home address senatorial district. From the 50 semi-finalists in each category, one first, second and third place finalist will be selected. Students may enter individually or in a group of up to five students. The video submitted must address the issue of preventing teens from starting and using drugs, legal and illegal, including underage drinking.
DASPOP is providing $10,000 that will be divided into six monetary prizes. The prizes will be $2,500 for 1st, $1,500 for 2nd, and $1,000 for 3rd place in each of the two categories. Prize money will be awarded through the PA 529 College Savings Account Program and deposited into a college savings account in the winner(s) names.
The video competition is a creative way to educate young people on the dangers associated with using drugs while offering a chance to win prize money to help pay for a post-secondary education. More information on the video competition including guidelines on submitting videos, content, judging and prizes, can be found at www.acommonwealthcrisis.com, a website established by the Senate of Pennsylvania as a tool to provide information and resources on the heroin and opioid crisis. It includes information on the signs of addiction, how to get treatment, prevention, and much more.

Health Insurance Marketplace – Open Enrollment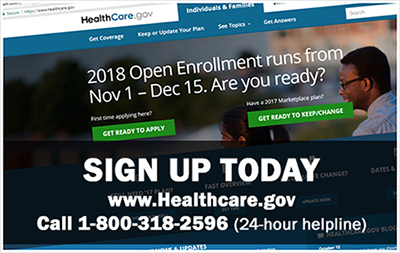 I want to remind everyone that open enrollment on the health insurance marketplace started on Nov. 1 and runs through Dec. 15. You can shop for plans, sign up, renew, or find a local navigator to assist you through the process, all by visiting www.healthcare.gov.
Despite President Trump's inaccurate claims that "Obamacare is dead," it is not. Over the last several months, the president and his administration have shamefully shortened the open enrollment period by more than a month, limited the hours of accessibility, and slashed the marketing budget for the enrollment period. But individuals who need health insurance can still apply and receive assistance at www.healthcare.gov.
The Senate Democratic Caucus has designed a website with information on enrollment – www.healthcareforpa.com. If you need insurance or have friends or family that do, please spread the word that open enrollment runs through Dec. 15.

LIHEAP Opens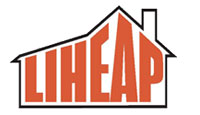 The Pennsylvania Department of Human Services (DHS) is accepting applications for this season's Low Income Home Energy Assistance Program (LIHEAP). The program helps low income families pay their heating bills. You can apply and check the status of your application on the state's COMPASS website (www.compass.state.pa.us). You can also pick up an application in my district offices or download one yourself from the DHS LIHEAP website. Completed paper applications should be returned to the Allegheny County Assistance Office, located at 5947 Penn Avenue, 4th Floor, Pittsburgh, PA, 15206.
Funding for LIHEAP is provided by the federal government and eligibility is based on the Federal Poverty Income Guidelines. The income limits for this season are as follows:
| | |
| --- | --- |
| Household Size | Income Limit |
| 1 | $18,090 |
| 2 | $24,360 |
| 3 | $30,630 |
| 4 | $36,900 |
| 5 | $43,170 |
| 6 | $49,440 |
| 7 | $55,710 |
| 8 | $61,980 |
| 9 | $68,250 |
| 10 | $74,520 |
After your application is received you will receive a written notice explaining your eligibility and the amount of assistance you will receive. Payments are generally sent directly to a utility company or fuel provider and will be credited to your heating account. Crisis grants may also be available if you have an emergency situation and are in jeopardy of losing your heat. For more information, please contact the LIHEAP hotline at 1-866-857-7095.

Small Business Saturday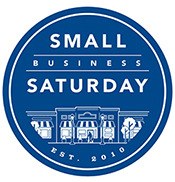 This Saturday marks the eighth anniversary of what has become Small Business Saturday across the country. This annual event began in 2010 with the help of American Express, and is held each year on the Saturday following Thanksgiving, as an awareness campaign to support small businesses in neighborhoods across America.
Locally, many communities within the 42nd Senatorial District are participating in Small Business Saturday with deals, sales, and other events. There are some great local business districts and terrific local merchants with much to offer to a wide variety of clientele. American Express has established a site, https://www.americanexpress.com/us/small-business/shop-small/, where small businesses can register and shoppers can search for small businesses in their area. To find participating small businesses in your area, just click on the "Find Small Businesses" tab at the top of the home page, and then enter your location to get started.

Give Big Pittsburgh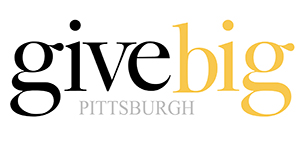 Give Big Pittsburgh is an online giving day, next Tuesday, Nov. 28, hosted by Pittsburgh Magazine in conjunction with the Pittsburgh Foundation, created to support the nonprofits in the region who do great work in the community. Leveraging the national awareness of #GivingTuesday, hundreds of nonprofits throughout Pittsburgh and its surrounding areas will work together to raise awareness, collect donations, and build a stronger sense of philanthropy throughout their local communities.
Organizations that are verified 501(c)(3) charitable nonprofits that are headquartered or provide services in western Pennsylvania are eligible to participate in Give Big Pittsburgh. Additionally, organizations must be registered as charitable organizations with the PA Department of State.
To learn more about this campaign, how to donate, or how to register your nonprofit, please visit www.givebigpittsburgh.com.

Fontana Fact
There are, on average, 254 million turkeys raised in the United States each year and the average American consumes roughly 16 pounds of turkey each year.

Offices of State Senator Wayne D. Fontana
Brookline District
932 Brookline Blvd.
Pittsburgh, PA 15226
Phone: 412-344-2551
Weekdays – 9 am – 5 pm
Harrisburg
543 Main Capitol | Box 203042
Harrisburg, PA 17120
Phone: 717-787-5300
Fax: 717-772-5484
Weekdays – 8:30 am – 5 pm
Kennedy Township
Kenmawr Plaza
524 Pine Hollow Road
Kennedy Twp, PA 15136
Phone: 412-331-1208
Weekdays – 10 am – 4 pm

Beechview Satellite
1660 Broadway Avenue
Pittsburgh, PA 15216
By Appointment
Northside (Mobile Office)
Carnegie Library | Allegheny Branch
1230 Federal Street
Pittsburgh, PA 15212
By Appointment