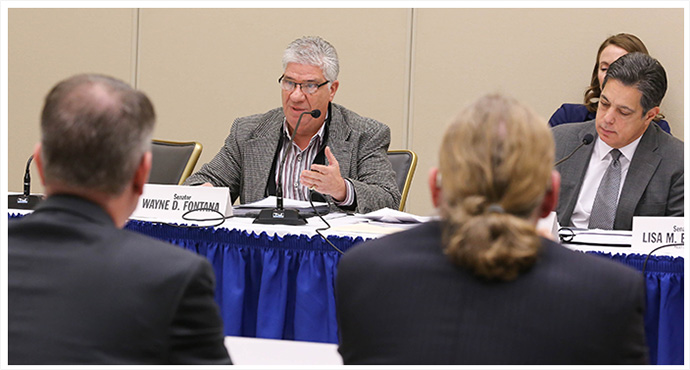 Senator Fontana participated in a Senate Democratic Policy Hearing on Dec. 8, hosted by Duquesne University. Senator Fontana along with Senate Democratic Leader Jay Costa, Senator Lisa Boscola and Senator Jim Brewster heard testimony from clinical experts and parent advocates on the issues associated with treatment for individuals with substance use disorders.

A New Apprenticeship Grant Program
To successfully have a strong economy, trained employees and the availability of work are often a key component. For this reason, Governor Wolf announced a new Pre-Apprenticeship and Apprenticeship Grant Program with the intention to help more Pennsylvania employers develop specialized training for their workers. At the same time, this program will also provide students and even adults access to new skills that will lead to promising career opportunities.

The Pennsylvania Department of Community & Economic Development (DCED) is accepting grant proposals from apprenticeship sponsors such as single employers, employer consortiums, workforce development boards, economic development organizations, labor organizations, career tech schools, Pennsylvania community colleges, and community organizations. Some traditional areas of focus for apprenticeships are manufacturing or trade jobs as well as non-traditional fields like medical professions, early education or information sciences.
Eligible apprenticeships must register with the Pennsylvania Department of Labor and Industry's Apprenticeship and Training Office (ATO) which will be collaborating with DCED who are administering the program. ATO will continue to provide outreach, education and technical support to current and potential apprenticeship program sponsors and apprentices.
Grants can be used for hourly salaries of in-house instructors for training, costs of books and training materials, contracted professional services directly related to academic competency, and other expenses deemed eligible by DCED.
Up for grabs is $2.3 million worth of grants.This funding is made possible through money that has been "clawed back" or paid back from businesses and organizations that have received state support but have failed to meet requirements of the contract. At the same time, the Wolf Administration has expressed interest in tightening DCED's claw back provisions including strengthening the job requirements companies that receive state grants and funding must fulfill, better enforcement of these provisions when companies move out of state or fail to maintain jobs for less than five years after a grant is received. The Pre-Apprenticeship and Apprenticeship Grant Program will continue as long as there is money available from the claw back provisions.
The Wolf Administration has high hopes that this new initiative will have success since the ATO has created 2,610 new apprentices and 81 new registered apprentice occupations since the establishment of the office a little over a year ago. Today our state proudly has 750 registered programs and a total number of 15,201 registered apprentices statewide which continues to grow.
Not all students are college-material. The Pre-Apprenticeship and Apprenticeship Grant Program will benefit these individuals seeking an alternative to college or adults looking for a career change. At the same time, this initiative will give Pennsylvania a competitive edge on attracting new businesses to set up in the commonwealth and aid in the recruitment of qualified individuals. If you would like more information about this grant program, please click here or visit https://dced.pa.gov/programs/pre-apprentice-apprenticeship-grant-program/.
Did You Know…
Did you know that according to a PEW Research Center poll 87 percent of adults who are currently in the labor force say that it will be important for them to get training and develop new skills throughout their work life to keep up with changes in the workplace?

Offices Closed
All Senate offices will be closed on Monday, Dec. 25 in observance of the Christmas holiday. My offices will re-open on Tuesday, Dec. 26 as scheduled. I wish everyone a very Merry Christmas and Happy Hanukkah!

Health Insurance Marketplace – Open Enrollment Ends in 3 Days!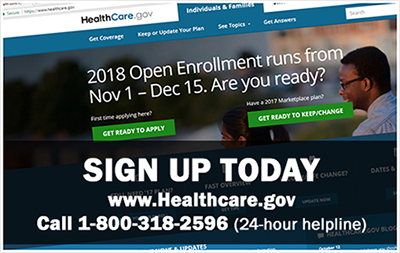 I want to remind everyone that the deadline for open enrollment on the health insurance marketplace is quickly approaching. Through this Friday, Dec. 15 you can shop for plans, sign up, renew, or find a local navigator to assist you through the process, all by visiting www.healthcare.gov.
Despite President Trump's inaccurate claims that "Obamacare is dead," it is not. Over the last several months, the president and his administration have shamefully shortened the open enrollment period by more than a month, limited the hours of accessibility, and slashed the marketing budget for the enrollment period. But individuals who need health insurance can still apply and receive assistance at www.healthcare.gov.
The Senate Democratic Caucus has designed a website with information on enrollment – www.healthcareforpa.com. If you need insurance or have friends or family that do, please spread the word that open enrollment runs through Dec. 15.

Property Tax/Rent Rebate Program DEADLINE Approaching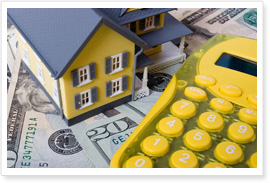 The deadline to file for the Pennsylvania Department of Revenue 2016 Property Tax/Rent Rebate program is quickly approaching. Applications will be accepted through Dec. 31. Rebate distribution began on July 1 for anyone who had their application processed before June 30. Through the end of 2017, rebates will be distributed as claims are reviewed and processed by the Department of Revenue.
If you need an application, or did not apply last year and wish to apply this year, applications are available at www.revenue.pa.gov or at my district offices, and my staff would be happy to assist you in preparing your application.
The Property Tax/Rent Rebate program benefits eligible Pennsylvanians age 65 and over; widows and widowers age 50 and over; and people with disabilities age 18 and over. Homeowners with a maximum yearly income of $35,000 and renters with a maximum yearly income of $15,000 are eligible for a rebate. Keep in mind half of Social Security income is excluded. Some applicants who previously received rebates may continue to qualify despite Social Security cost-of-living adjustments that may have pushed their income past eligibility limits.

Slot Machine Revenue Increases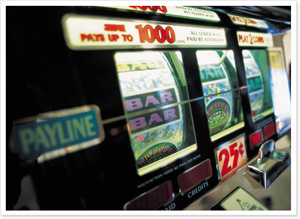 The Pennsylvania Gaming Control Board announced last week that revenue from slot machines in Pennsylvania increased 1.1 percent, or nearly $2 million, in November compared with November 2016. Slot machine revenue in November totaled more than $181.3 million, an increase of 1.1 percent over last November's slot machine revenue of nearly $179.4 million. Total tax revenue from slot machines play in November was over $89 million. Eight of the 12 casinos, including Rivers Casino in Pittsburgh, reported increased slot machine revenue during November.
The state's gaming industry employs nearly 18,000 people and generates approximately $1.4 billion annually in tax revenue from both slot machines and table games. For more information on gaming in Pennsylvania and to read reports from the Gaming Control Board please visit www.gamingcontrolboard.pa.gov.

ALCOSAN Clean Water Assistance Fund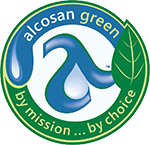 The Allegheny County Sanitary Authority (ALCOSAN) has launched a new customer assistance program that will help low-income families pay their sewage treatment bills. The Clean Water Assistance Fund will serve residential customers in the 83 municipalities that ALCOSAN serves and will be administered by the Dollar Energy Fund.
The grant from the Clean Water Assistance Fund is $30 every three months and the credit will be applied to a homeowner's account by the agency that bills the homeowner for sewage treatment. Social service agencies across the region accept and process applications. The listing of agencies with contact information is available by clicking here.
Applicants must provide a copy of their water/sewer bill, which includes ALCOSAN charges, Social Security numbers of all members of the household, and proof of the household's monthly income. Eligibility is based off the following family income limits set by the federal government:
| | | |
| --- | --- | --- |
| Household Size | Monthly Income | Income Limit |
| 1 | $1,508 | $18,090 |
| 2 | $2,030 | $24,360 |
| 3 | $2,553 | $30,630 |
| 4 | $3,075 | $36,900 |
| 5 | $3,598 | $43,170 |
| 6 | $4,120 | $49,440 |
| 7 | $4,643 | $55,710 |
| 8 | $5,165 | $61,980 |
For more information on the program, please contact ALCOSAN at 412-766-4810 or the Dollar Energy Fund at 412-431-2800.

Farmers' Market Survey
The City of Pittsburgh is performing a comprehensive analysis of the city's farmers' market system in order to develop a plan for growth that improves equitable access to fresh, affordable food while supporting our regional food producers. If you're interested in participating in the online survey, please click here to get started.

Fontana Fact
During the 2016-17 winter season, PennDOT used more than 732,000 tons of salt and more than 532,000 tons of anti-skid material on more than 94,000 state snow-lane miles. Snow-lane mileage is calculated as the miles of road multiplied by the number of lanes.

Offices of State Senator Wayne D. Fontana
Brookline District
932 Brookline Blvd.
Pittsburgh, PA 15226
Phone: 412-344-2551
Weekdays – 9 am – 5 pm
Harrisburg
543 Main Capitol | Box 203042
Harrisburg, PA 17120
Phone: 717-787-5300
Fax: 717-772-5484
Weekdays – 8:30 am – 5 pm
Kennedy Township
Kenmawr Plaza
524 Pine Hollow Road
Kennedy Twp, PA 15136
Phone: 412-331-1208
Weekdays – 10 am – 4 pm

Beechview Satellite
1660 Broadway Avenue
Pittsburgh, PA 15216
By Appointment
Northside (Mobile Office)
Carnegie Library | Allegheny Branch
1230 Federal Street
Pittsburgh, PA 15212
By Appointment