Pennsylvania Children Need Your Help

This month, the Children's Health Insurance Program (CHIP) turned 25 years old! The state General Assembly took action to reauthorize state funding through 2019 for this successful program by passing House Bill 1388 (HB 1388). Unfortunately, thousands of kids' health care coverage is on the line if the U.S. Congress does not act soon to reauthorize funding on the federal level.
The Children's Health Insurance Program has offered no-cost or low-cost health care coverage for children under the age of 19 whose parents make too much to qualify for Medicaid but cannot afford private insurance. Coverage under this insurance includes routine doctor visits, prescriptions, dental appointments and eye care, along with immunizations, mental health, durable medical equipment, rehabilitation therapies, home health care and autism-related services to name a few. Monthly premiums for the program are based on each family's income. More importantly, there are no waiting lists for enrollment.
CHIP currently covers more than 180,000 children in Pennsylvania with nearly 14,000 residing in Allegheny County alone. Without passage of HB 1388, services and health care under CHIP would have ended for the state's children since the law was scheduled to sunset at the end of this year. Without reauthorization of matching federal funds, the Commonwealth will run out of money in February 2018.
In order to operate this successful program, about 90 percent of the $450 million that supports Pennsylvania's CHIP comes from the federal government. Congress is nearly three months past its deadline for approving CHIP funding which is why I am asking you to call upon our U.S. Representatives and Senators to act now so that there is no break in services for CHIP beneficiaries. Before the passage of the CHIP law 25 years ago, the uninsured rate among children was 14 percent. Today, the rate is less than 5 percent. It's also important to point out that this program has a history of receiving bipartisan support from all caucuses and chambers over the years.
The time is now for our federal counterparts to do what is right and reauthorize funding for CHIP. We owe it to our children to provide them with health care and without disruption. Families deserve to know that if their child becomes sick, they will have coverage of quality care.
If you would like to view a draft call-to-action letter or to find the contact information to send a letter to your elected official, please visit http://www.chipcoverspakids.com/Pages/Re-authorize-CHIP.aspx.

Offices Closed
All Senate offices will be closed on Monday, Dec. 25 in observance of the Christmas holiday. My offices will re-open on Tuesday, Dec. 26 as scheduled. I wish everyone a very Merry Christmas and Happy Hanukkah!

Property Tax/Rent Rebate Program Deadline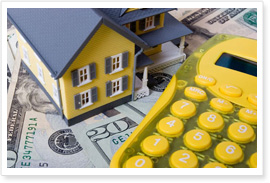 The deadline to file for the Pennsylvania Department of Revenue 2016 Property Tax/Rent Rebate program has been extended from Dec. 31 to Jan. 2, 2018.
If you need an application, or did not apply last year and wish to apply this year, applications are available at www.revenue.pa.gov or at my district offices, and my staff would be happy to assist you in preparing your application.
The Property Tax/Rent Rebate program benefits eligible Pennsylvanians age 65 and over; widows and widowers age 50 and over; and people with disabilities age 18 and over. Homeowners with a maximum yearly income of $35,000 and renters with a maximum yearly income of $15,000 are eligible for a rebate. Keep in mind half of Social Security income is excluded. Some applicants who previously received rebates may continue to qualify despite Social Security cost-of-living adjustments that may have pushed their income past eligibility limits.
Did You Know…
Did you know that so far this year more than 540,900 households in Pennsylvania have applied for rebates with more than $259 million being sent to homeowners and renters?

Small Water and Sewer Program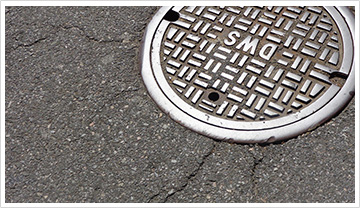 The Commonwealth Financing Authority and Pennsylvania Department of Community & Economic Development (DCED) are accepting applications for the Small Water and Sewer Program that was reauthorized as part of the budget in October. Municipalities and municipal authorities are eligible to apply.
Grants received through this program are for activities to assist with the construction, improvement, expansion, or rehabilitation or repair of a water supply or sanitary sewer system. Eligible projects are those which have a total project cost of not less than $30,000 and not more than $500,000. A link to the guidelines and online application can be found by clicking here or visiting https://dced.pa.gov/programs/pa-small-water-sewer/.
Applications will be accepted through Feb. 28, 2018.

Allegheny Lead Safe Home Program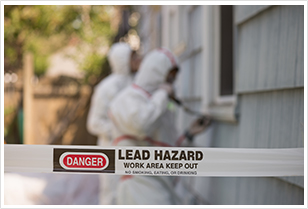 Preventing children from coming into the contact with lead is of the utmost importance. Those younger than age 6 exposed to lead by ingesting paint, soil, food, or water containing it are in danger of damaging their developing brains and nervous systems. Making matters worse, lead dust often is invisible to the naked eye.
The Allegheny Lead Safe Home Program was created to prevent that potential exposure. It provides one-on-one education, lead-paint testing, and home repairs for free. Certified Lead Abatement Contractors are hired for repair and/or replacement of paint, flooring, windows, doors and trim. They also provide a visual inspection and further lead testing after their work is done.
For more information about the program, call 412-227-5700, email alleghenylead@actionhousing.org or visit www.alleghenycounty.us/leadsafeprogram.

Pittsburgh Police Academies

The Pittsburgh Bureau of Police is sponsoring two community programs in 2018 that serve as opportunities for the public to become more closely acquainted with the roles and responsibilities of the Police Bureau.
The Pittsburgh Citizen's Police Academy (CPA) brings the police and the community close together in a setting that offers a sample of police training to each participant. Participants are taught the basics of criminal law, search and seizure, patrol tactics, firearms and many other subjects; will learn about the processing of crimes and how police canines are used; will be exposed to a variety of the specialty police units; and will receive three hours of training one evening a week for 15 weeks.
Class size is limited to 30 participants. All interested persons must complete an application and give permission for the Pittsburgh Bureau of Police to conduct a background check to determine if they have a criminal record.
Applications can be downloaded by clicking here or visiting http://pittsburghpa.gov/index.html and must be returned by Feb. 2, 2018 to:
Pittsburgh Bureau of Police
Citizens Police Academy
Attn: Sgt. Eric Kroll
900 N. Lincoln Avenue
Pittsburgh, PA 15233
The next session will begin Tuesday, Feb. 6, 2018 and will be held each Tuesday from 6 – 9 p.m. for 15 weeks. For more information on the program, please contact Sgt. Eric Kroll at 412-323-7869, ext. 209 or eric.kroll@pittsburghpa.gov.
The Pittsburgh Bureau of Police is also offering the Pittsburgh Student Police Academy (SPA). Students will receive two hours of training once a week for 10 weeks in many of the varied functions of law enforcement, experiencing some of the highlights of police training while being exposed to the operations of the police bureau.
Students will be taught the basics of criminal law, search and seizure, patrol tactics, firearm safety and many other subjects. They will also learn about the processing of a crime scene, how the Emergency Operations Center operates, and will meet and talk with many of the street officers, command staff and training staff that serves them.
Class size is limited to 25 students. Applications can be downloaded by clicking here or visiting http://pittsburghpa.gov/index.html and must be returned by March 9, 2018 to:
John Tokarski
Department of Public Safety – City of Pittsburgh
City-County Building, 414 Grant Street
Suite 400
Pittsburgh, PA 15219
The Spring 2018 SPA session will begin on Wednesday, March 14. For more information, please contact John Tokarski at 412-255-2117 or john.tokarski@pittsburghpa.gov.

First Night Pittsburgh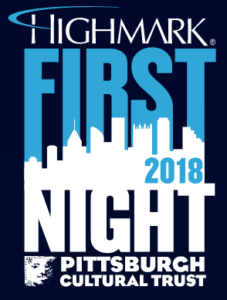 The Pittsburgh Cultural Trust is once again producing First Night Pittsburgh on New Year's Eve. This year's celebration marks the 24th anniversary of First Night Pittsburgh and the 15th as a production of the Cultural Trust.As the largest single-day celebration in the region, First Night provides exciting and family-friendly activities to ring in the New Year, offering more than 100 events at indoor and outdoor locations within the 14-block Cultural District.
First Night Pittsburgh kicks off at 6 p.m. on Dec. 31 with a children's fireworks show and concludes with the countdown to midnight, and the raising of the Future of Pittsburgh Ball at midnight, with tons of fun in between.This year, Lee Fields & The Expressions will perform as the headline act during First Night.
To view the many activities taking place during First Night and for a full schedule of events, shows and entertainment and information on how to purchase all-access buttons please visit www.firstnightpgh.org.

Fontana Fact
It was on this date in 1843 that "A Christmas Carol" by Charles Dickens was published. About 6,000 copies were sold that year.

Offices of State Senator Wayne D. Fontana
Brookline District
932 Brookline Blvd.
Pittsburgh, PA 15226
Phone: 412-344-2551
Weekdays – 9 am – 5 pm
Harrisburg
543 Main Capitol | Box 203042
Harrisburg, PA 17120
Phone: 717-787-5300
Fax: 717-772-5484
Weekdays – 8:30 am – 5 pm
Kennedy Township
Kenmawr Plaza
524 Pine Hollow Road
Kennedy Twp, PA 15136
Phone: 412-331-1208
Weekdays – 10 am – 4 pm

Beechview Satellite
1660 Broadway Avenue
Pittsburgh, PA 15216
By Appointment
Northside (Mobile Office)
Carnegie Library | Allegheny Branch
1230 Federal Street
Pittsburgh, PA 15212
By Appointment