America Saves Week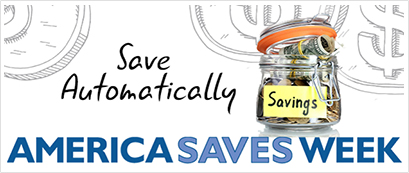 America Saves Week is an annual event aimed at reaching individuals to raise awareness of the importance of saving money, reducing debt, and building wealth. The Pennsylvania Treasury Department is once again teaming with industry professionals to offer a series of free online webinars that address many aspects of saving. The webinars are scheduled every day through Friday, from noon – 1 p.m. and anyone interested in signing up for any or all can do so at www.pa529.com.
The schedule and subject matter of each webinar, beginning today are listed below:
Today – Importance of Saving
This session will cover why it's important to have a savings account and will provide strategies to achieve desired results. The presenter will be Carol Fastrich, Assistant Vice President of Marketing and Communications of the Pennsylvania Credit Union Association.
Wednesday, March 1 – How to Keep Your Savings Safe
Duncan Campbell, President and CEO of the Pennsylvania Bankers Association, will share case studies and tips on how to keep your savings safe, preventing identity fraud and what to do if you become a victim of identity fraud.
Thursday, March 2 – Spending Plan
Katrina Boyer, Consumer Outreach Liaison of the Pennsylvania Department of Banking and Securities, will present on how to craft a spending plan that allows individuals to achieve their financial goals. She will discuss the differences between wants and needs, setting "SMART" goals, how to formally create a spending plan, and putting the plan into action. The importance of periodically reviewing goals and spending plans will also be discussed.
Friday, March 3 – Start Small, Think BIG!
America Saves Week webinars wrap up with a presentation from Joseph Wehr, Financial Educator and Chartered Financial Retirement Counselor from Clarifi. The webinar will teach participants how to connect their spending patterns to their personal values and goals. Participants will also be charged with creating a financial goal for themselves, which is used to illustrate the basics of an affordable savings plan.

Recently the Pennsylvania Treasury Department launched the Achieving a Better Life Experience (ABLE) Savings Program website, www.paable.gov. This program was created through Act 17 of 2016, legislation I was proud to co-sponsor and support, and allows eligible individuals with qualifying disabilities and their families to save for housing, education, transportation, medical, and other expenses without jeopardizing government benefits.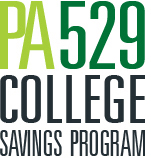 I also want to remind families saving for a child's post-secondary education that the Pennsylvania 529 College Savings Program offers two plans. Information on both the PA 529 Guaranteed Savings Plan (GSP) and the PA 529 Investment Plan (IP) is available at www.pa529.com. Earnings in a PA 529 plan are not subject to yearly taxes as they grow and when used for qualified higher education expenses, earnings are tax-exempt when withdrawn.
No matter your needs or reasons for wanting to save, please consider taking advantage of the webinars and the services offered by the Treasury Department to learn more about saving.
Did You Know…
Did you know that just two out of every five households in the United States report good or excellent progress in meeting their savings needs?

Re-Elected to PHEAA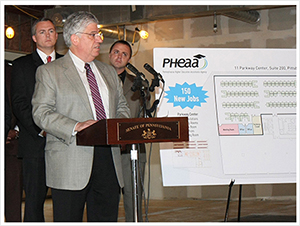 I was honored last week to have been re-elected to continue serving as the vice chair of the board of directors for the Pennsylvania Higher Education Assistance Agency (PHEAA). Having served on the PHEAA board since 2008, it is especially rewarding to work with others to help make a post-secondary education more affordable and accessible. The members of this board bring a wealth of higher education, financial, and business experience that helps us effectively respond to the evolving needs of students and families throughout Pennsylvania. I am looking forward to continuing working with other board members and the terrific staff at PHEAA to further their mission.

DEP Public Comment Period on Methane Regulations Extended
The Pennsylvania Department of Environmental Protection (DEP) has extended the public comment period to accept input on two permits and an inspection protocol for reducing methane at well sites and compressor stations associated with natural gas drilling and transport. The comment period now runs through June 5 and the proposal can be found by clicking here.
The proposals were drafted after discussions with industry stakeholders, environmental professionals and residents over the past year. The proposed General Permit 5A (GP-5A) and the revised General Permit 5 (GP-5) establish updated Best Available Technology requirements for the industry regarding air emission limits, source testing, leak detection and repair, recordkeeping, and reporting requirements for the applicable air pollution sources.
Facilities that would be regulated under the new GP-5A include unconventional natural gas well site operations and remote pigging stations above the exemption threshold, which are used for maintenance on pipelines and are not located at another natural gas facility. The proposed GP-5 revisions would affect compressor stations, transmission stations, and processing plants.
Anyone interested in submitting written comments on this draft proposal can do so by 4 p.m. on June 5 by emailing ecomment@pa.gov. Comments submitted by facsimile will not be accepted. All comments including comments submitted by electronic mail must include the originator's name and address. Written comments should be submitted to:
The Policy Office
Department of Environmental Protection
Rachel Carson State Office Building
P.O. Box 2063
Harrisburg, PA 17105-2063

Keystone Historic Preservation Grant Program – Applications Due Tomorrow!

Applications from non-profits and local governments to the Pennsylvania Historical and Museum Commission's (PHMC) Keystone Historic Preservation Grant Program are due tomorrow. Grants support projects that identify, preserve, promote and protect historic and archaeological resources in Pennsylvania for both the benefit of the public and community revitalization.
Two categories of grants – project and construction – are available for historic resources in Pennsylvania listed, or eligible for listing, in the National Register of Historic Places. Applicants may apply for only one type of grant.
Project grants are available for planning and development initiatives that enhance historic preservation in communities. Project grant applications may include municipal planning initiatives focusing on historic resources or may be used to meet building- or project-specific planning goals. Keystone Historic Preservation Project Grants are available between $5,000 and $25,000 and require a 50/50 cash match.
Construction grants are available for rehabilitation, preservation and restoration activities for historic resources that are publicly accessible and under non-profit or local government ownership. Keystone Historic Preservation Construction Grants are available between $5,000 and $100,000 and require a 50/50 cash match.
A total of $1.5 million has been set aside for this program and grants will be awarded through a competitive selection process and are contingent on availability of funds. Applicants are required to use the web-based electronic grant application process. For more information, including grant program guidelines, please visit the PHMC online at www.phmc.pa.gov.

Grants to Reduce Underage and Dangerous Drinking
The Pennsylvania Liquor Control Board (LCB) is accepting applications from schools, community organizations, municipalities, law enforcement organizations, non-profits, institutions of higher education, and for-profit institutions, for two-year grants aimed at reducing underage and dangerous drinking.

Grants are intended to fund programs that focus on proven strategies to discourage and reduce both underage and dangerous drinking. The grant cycle is for up to two years, from July 2017 through June 2019, with a maximum award of $20,000 per year and $40,000 over two years. Grants will be awarded on a competitive basis and are subject to the availability of funds, and grant amounts will be determined by the Bureau of Alcohol Education.
The deadline to apply is 4 p.m. on March 31 and applications must be submitted through PLCB+, an online system developed to streamline licensing and alcohol education functions. More information on this system and on the grant is available by clicking on the "Alcohol Education Grants" tab at www.lcb.pa.gov or by clicking here.
The LCB sets aside roughly $2 million per grant cycle, and initiatives funded in previous years include increased police patrols, social norms campaigns, Parents Who Host Lose the Most campaigns, college alcohol assessment surveys, online alcohol education programs, peer training, and more. There is no limit to the number of organizations from a single county or municipality that may apply for grants, but each must be a separate entity and only one grant will be awarded per organization.

Property Tax/Rent Rebate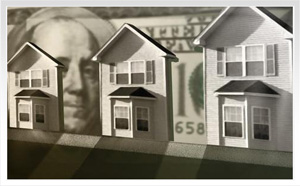 The Pennsylvania Department of Revenue is now accepting applications for the 2016 Property Tax/Rent Rebate Program. If you filed a paper rebate last year, you should receive an application in the mail. Applications are also available at my district offices, online at www.revenue.pa.gov or by calling 1-888-222-9190. As always, my staff would be happy to assist you in preparing your application.
The Property Tax/Rent Rebate Program benefits eligible Pennsylvanians age 65 and older; widows and widowers age 50 and older; and people with disabilities age 18 and older. The income limit is $35,000 a year for homeowners and $15,000 annually for renters. Please keep in mind, half of Social Security income is excluded. Some applicants who previously received rebates may continue to qualify despite Social Security cost-of-living adjustments that may have pushed their income past the eligibility limits.
Applications are due to the Department of Revenue by June 30. The program is funded by the Pennsylvania Lottery and revenue from slots gaming.

Civic Leadership Academy – Applications Due Today!
Today is the last day for City of Pittsburgh residents or business owners to submit an application to the City's Civic Leadership Academy (CLA) program. CLA is an engaging 10-week program that opens the doors of local government to the community and was created to foster informed, effective, and inspired community leadership. The program includes tours, hands-on demonstrations, and other fun activities that give participants an insider view on how the City of Pittsburgh operates.
For more information on the program please click here or visit http://pittsburghpa.gov/servepgh/cla. You may also contact Corey Buckner, the CLA coordinator, for more details by calling 412-255-2694 or emailing corey.buckner@pittsburghpa.gov.

Toast of the Rox

The Greater McKees Rocks Area Rotary Club is presenting Toast of the Rox, a Community French Toast Breakfast on Sunday, March 26 from 8 a.m. – 1 p.m. The event is being held at the Kennedy Township Fire Hall, located at 1796 Pine Hollow Road. A ticket includes one all-you-can-eat breakfast and features a cash Mimosa and Bloody Mary bar. Toast of the Rox is sponsored by Olivia's Banquet Hall, Silver Star Meats, 5 Generation Bakers, Mancini's Bakery and Rotary International. All proceeds benefit the Greater McKees Rocks Area Rotary community charity organizations. For information on purchasing tickets, please contact Michelle Foster at 412-331-9282 or michelle@oliviasbanquet.com or visit the Greater McKees Rocks Rotary's Facebook page.

Fontana Fact
Last Saturday, for the second time in its history, Heinz Field was transformed from a football stadium to stage an outdoor hockey game, featuring the Penguins and rival Philadelphia Flyers, becoming the first venue in the U.S. to host two National Hockey League outdoor games. Despite unseasonably warm temperatures in Pittsburgh in the days leading up to the game Saturday, the NHL's mobile refrigeration unit was able to keep the ice surface playable for the game. According to a report by WTAE-TV, The NHL used 22,000 gallons of water and 3,000 gallons of coolant to keep the ice temperature at 22 degrees. The Penguins defeated the Flyers, 4-2.

Offices of State Senator Wayne D. Fontana
Brookline District
932 Brookline Blvd.
Pittsburgh, PA 15226
Phone: 412-344-2551
Weekdays – 9 am – 5 pm
Harrisburg
543 Main Capitol | Box 203042
Harrisburg, PA 17120
Phone: 717-787-5300
Fax: 717-772-5484
Weekdays – 8:30 am – 5 pm
Kennedy Township
Kenmawr Plaza
524 Pine Hollow Road
Kennedy Twp, PA 15136
Phone: 412-331-1208
Weekdays – 10 am – 4 pm

Beechview Satellite
1660 Broadway Avenue
Pittsburgh, PA 15216
By Appointment
Northside (Mobile Office)
Carnegie Library | Allegheny Branch
1230 Federal Street
Pittsburgh, PA 15212
By Appointment