Staying in Touch
Due to technical issues, we are currently having difficulty sending and receiving emails. While these issues are being addressed please know you can still contact my offices by calling or visiting. We apologize for any inconvenience.

Get the Lead Out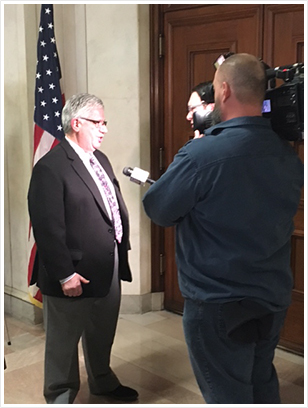 On Feb. 28, the PennEnvironment Research and Policy Center issued a report that gave Pennsylvania a failing grade in preventing lead in drinking water in schools. The report can be accessed by clicking here or visiting www.pennenvironment.org. The report's findings were announced by PennEnvironment at a press conference on Feb. 28 outside of Pittsburgh City Council Chambers in which I participated.
As we all know, the issue of lead contamination was brought into the spotlight by the terrible events in Flint, Michigan, after which we learned the problems we face in Pennsylvania were more alarming than we could have imagined. In addition to the PennEnvironment report issued on Feb. 28, a report issued last year and published by USA Today showed Pennsylvania was one of the states that has the most schools and daycares with water containing high levels of lead.
This is unacceptable. We must work not only to eradicate the current situation, but to also put in place best practices that will prevent this from happening in the future. Reducing the levels of lead in schools and homes is both a critical public health and environmental issue and we must do everything we can to reduce the public's exposure to lead.
Recently, I co-sponsored legislation that would require annual lead testing in schools. Testing would include water, paint, and soil. Results from these tests would be published prior to the start of each school year and would be sent to parents of every child enrolled in the school. If a school tests at lead levels higher than the Centers for Disease Control's acceptable amount, they would be required to submit a remediation plan to the Pennsylvania Department of Education.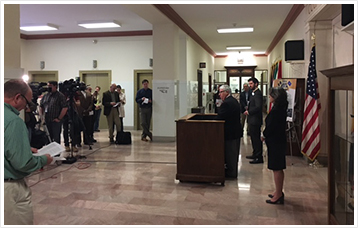 The lead-exposure is one that is complicated by our state's aging infrastructure, which is why we need to go even further when it comes to our children and families. That is why I again introduced legislation this session that would give home buyers the option of requesting that a home be tested to determine what level of lead is in the water.
Senate Bill 296 (SB 296) is a common-sense proposal aimed at protecting Pennsylvania children and families from the growing threat of lead poisoning caused by worsening levels of lead caused largely by old pipes and lead-based paints. Just like we have mechanisms in place to alert residents that a home may test positive for radon or lead-based paint because of its location or age, lead in water is a safety concern, especially for families where a pregnant mother or young children reside. If a home does test positive for high levels of lead, there are affordable, in-home treatment systems to remedy the situation.
This issue is not a partisan one. It's not liberal vs. conservative or democrat vs. republican, it's about protecting our most precious resource, our children. The effects of lead exposure are very serious and in most instances, irreversible. I will continue pushing for these practical solutions so parents can be assured their children are not exposed to these dangers.

Liquid Fuels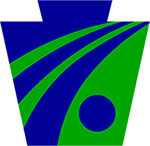 The Pennsylvania Department of Transportation (PennDOT) announced recently the distribution of nearly $466.2 million in liquid fuels payments to certified municipalities to help them maintain their roads and bridges. This distribution marks a $20.9 million, or five percent, increase over the $445.3 million distributed last year. In 2013, prior to the enactment of Act 89, municipalities received $320.8 million in liquid fuels payments.
Municipalities in the 42nd Senatorial District are receiving more than $11.3 million in liquid fuels payments this year.
Liquid fuels allocations are the annual payments to municipalities to help pay for expenses such as snow removal and road repaving. The formula for payments is based on a municipality's population and miles of locally-owned roads. To be counted as eligible for liquid fuels, a roadway must be formally adopted as a public street by the municipality, meet certain dimension requirements, and be able to safely accommodate vehicles driving at least 15 miles per hour.
Did You Know…
Did you know there are 120,091 miles of public roads in Pennsylvania, with 72,856 of those miles owned by municipalities and eligible for liquid fuels?

Financial Field Manual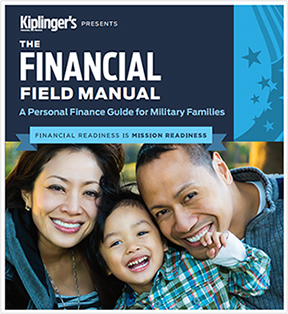 As part of the recent Military Saves Week, the Pennsylvania Department of Banking and Securities (DOBS) published a personal finance guide designed to serve all current or former members of the military. The "Financial Field Manual" also contains information especially important for Pennsylvania residents who joined the U.S. Armed Forces after 2006 or will do so before the end of 2017.
The "Financial Field Manual" can be downloaded for free from the department's website at www.dobs.pa.gov or by clicking here.
The "Financial Field Manual" was produced by Kiplinger's Personal Finance and is made possible by a partnership between the Pennsylvania Department of Banking and Securities, the Investor Protection Trust, and the Investor Protection Institute.

Summer Environmental Careers Camp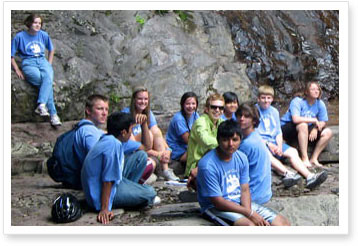 The Department of Conservation and Natural Resources (DCNR) is accepting applications from students interested in attending the Exploring Careers Outdoors (ECO) Camp. The six-day camp begins July 9 at Camp Kresge in Luzerne County, located near Nescopeck State Park.
This free camp will introduce students in grades 10-12 to conservation and environmental careers. From wildlife conservation projects and stream sampling of aquatic life, to forestry skills, daily activities will offer students a hands-on, team-building learning experience in an outdoor setting. Participants explore a wide range of career experiences, including water quality assessments, geology field studies, and overnight camping experiences. Students will also meet conservation professionals to learn about potential career opportunities. After the camp, attendees will have a chance to seek internships, job-shadowing and other career-related opportunities through the camp's mentor program.
The application deadline is April 15. For more information about the ECO Camp and to download a brochure and application, please click here or visit http://www.dcnr.state.pa.us/stateparks/ecocamp/. You may call 717-425-5330 for more information.

Trout Stocking Schedules Available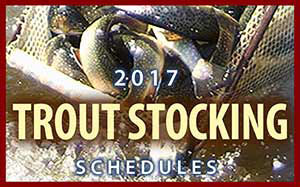 The Pennsylvania Fish and Boat Commission (PFBC) have 2017 adult trout stocking schedules available online and on the PFBC's "FishBoatPA" mobile app. Anglers can easily search the trout stocking schedules for locations and dates of interest. To view the list, simply go to www.fishandboat.com, click on the link "Fish" in the upper right corner, then select "Trout Stocking Schedules." From there, select a county and enter start and end dates from the calendars at the top of the page. Then press "Go."
For anglers with smartphones, an even easier way to view the schedules is through the FishBoatPA app, which is available for free from the Apple App and Google Play stores.
Included in this year's stocking lists are the Keystone Select Stocked Trout Waters, a program where 14 waters across the state will be stocked with large 14"-20" trout. Approximately 4,500 large trout will be distributed among the 14 waters at a rate of 174 to 225 per mile, which is comparable to the numbers of similarly sized fish in Pennsylvania's best wild trout waters.
The program was launched last year with eight waters. This year, six new waters are being added. Click here to see the list of waters.

Toast of the Rox

The Greater McKees Rocks Area Rotary Club is presenting Toast of the Rox, a Community French Toast Breakfast on Sunday, March 26 from 8 a.m. – 1 p.m. The event is being held at the Kennedy Township Fire Hall, located at 1796 Pine Hollow Road. A ticket includes one all-you-can-eat breakfast and features a cash Mimosa and Bloody Mary bar. Toast of the Rox is sponsored by Olivia's Banquet Hall, Silver Star Meats, 5 Generation Bakers, Mancini's Bakery and Rotary International. All proceeds benefit the Greater McKees Rocks Area Rotary community charity organizations. For information on purchasing tickets, please contact Michelle Foster at 412-331-9282 or michelle@oliviasbanquet.com or visit the Greater McKees Rocks Rotary's Facebook page.

International Covered Dish Dinner
The Dormont Public Library is hosting an International Covered Dish Dinner on Wednesday,
April 19, beginning at 6:30 p.m. at the library. The library is located at 2950 West Liberty Avenue. Anyone interested in sharing part of their culture or heritage is asked to bring a dish or dessert. The library will provide plates, plastic ware and drinks.
To register for this event, please contact the library at 412-531-8754 or dormontprogramming@einetwork.net. When registering please let the library know how many people will be attending and what type of food you are planning to bring.

Fontana Fact
Recently the University of Pittsburgh celebrated a milestone. Feb. 28 marked the 230th anniversary of the founding of the Pittsburgh Academy, today known as the University of Pittsburgh. In February 1819, in large part due to the city's population growth, the school became an official university and was called the Western University of Pennsylvania. In 1908, the school's name was changed to the University of Pittsburgh.

Offices of State Senator Wayne D. Fontana
Brookline District
932 Brookline Blvd.
Pittsburgh, PA 15226
Phone: 412-344-2551
Weekdays – 9 am – 5 pm
Harrisburg
543 Main Capitol | Box 203042
Harrisburg, PA 17120
Phone: 717-787-5300
Fax: 717-772-5484
Weekdays – 8:30 am – 5 pm
Kennedy Township
Kenmawr Plaza
524 Pine Hollow Road
Kennedy Twp, PA 15136
Phone: 412-331-1208
Weekdays – 10 am – 4 pm

Beechview Satellite
1660 Broadway Avenue
Pittsburgh, PA 15216
By Appointment
Northside (Mobile Office)
Carnegie Library | Allegheny Branch
1230 Federal Street
Pittsburgh, PA 15212
By Appointment