State Grant Application Filing Deadline Approaching for Students

As the Vice Chair of the Pennsylvania Higher Education Assistance Agency (PHEAA) I want to remind students and families that the 2017-18 Pennsylvania State Grant application filing deadline is May 1. This deadline applies to all renewal applicants and first-time applicants who plan to enroll in colleges, universities or a college transfer program at 2-year public or private colleges (except community colleges and designated Pennsylvania Open Admission institutions).
To apply for a Pennsylvania State Grant, applicants must first complete the 2017-18 Free Application for Federal Student Aid (FAFSA). Applicants can access the FAFSA online at www.fafsa.gov. Completing the FAFSA online saves time and reduces application and processing errors.
In addition to completing the FAFSA, first-time applicants must also submit a completed Pennsylvania State Grant Form (SGF). First-time applicants who submit the FAFSA online will be automatically redirected to the SGR by following the onscreen prompts on the FAFSA confirmation page. First-time applicants who have already submitted their FAFSA but have not completed the SGR will receive an email directing them to PHEAA's secure Account Access site for completion. Both applications are free to submit.
First-time State Grant applicants who plan to enroll in a community college, business, trade or technical school, a hospital school of nursing, a designated Pennsylvania Open Admission institution, or a non-transferable 2-year degree program at a community, 2-year or 4-year college have until August 1, 2017 to complete their Pennsylvania State Grant application.
While the IRS and U.S. Department of Education recently announced that the Data Retrieval Tool on www.fafsa.gov is expected to be unavailable for the remainder of the 2017-18 financial aid application season, applicants should still complete the FAFSA before the May 1 deadline. However, applicants must now manually enter their 2015 tax information from the tax return filed in 2016 (not their 2016 tax information that is filed in 2017).
Additionally, applicants without immediate access to accurate income data can provide estimated information and then make updates after filing by logging into their account on the FAFSA homepage and clicking "Make FAFSA Corrections."
Students and families with questions about the FAFSA or the State Grant Program can call 1-800-692-7392 for personal assistance.

Midwife Center Expansion
Last week I attended and spoke at the grand opening of the Midwife Center for Birth and Women's Health expansion project at their location in the Strip District. I was proud to assist the center's expansion efforts by working to secure a $1 million grant through the state's Redevelopment Assistance Capital Program.
The Midwife Center provides access to safe health services and education to women and families of all backgrounds regardless of age, race or socioeconomic status. With this expansion now complete, the Midwife Center is now the largest birthing center in the nation, meaning more women and families have access to their superior services.
Congratulations to Christine Haas and the wonderful staff at the Midwife Center!

Heroin & Opioid Awareness Town Hall
Heroin and opioid-related overdoses are the leading causes of accidental deaths, killing more Pennsylvanians than traffic accidents and continue to plague our communities.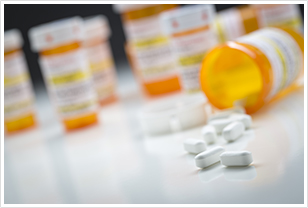 This Thursday, April 20, along with Representative Deasy and Representative Anita Kulik, we will host a Community Awareness Town Hall meeting. The meeting will start at 6 p.m. at the McKees Rocks VFW, located at 1242 Chartiers Avenue.
Earlier this month, together with Representatives Dan Deasy and Harry Readshaw, we hosted a
Community Awareness Town Hall meeting on Mt. Washington to discuss ways to combat this epidemic.
A panel of experts on the topic will be present and available to answer questions. Participants include the Pennsylvania Attorney General's office, Allegheny County District Attorney's office, Pittsburgh Mercy and Gateway Rehabilitation. Attendees can also bring unwanted or unused prescription medication to this event and the medication will be collected and safely disposed of by the Allegheny County Sheriff's office as part of their Project D.U.M.P. initiative.

Shredding Event – This Saturday!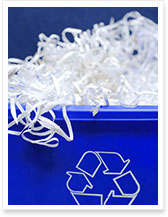 This Saturday, April 22, together with Representative Dan Deasy and Crafton and Ingram Boroughs, we are hosting a shredding event at Crafton Park from 10 a.m. – 1 p.m. Documents will be shredded on-site by a reputable and bonded company. Also, all papers must be loose, no binder clips, and documents cannot be in binders.
A second shredding event is also scheduled for Saturday, May 13. Along with Rep. Deasy and Green Tree Borough, we are hosting the second shredding event in Green Tree Park from 10 a.m. – 1 p.m.
With consumer fraud and identity theft continuing to be an issue, we are hosting these events to not only to raise awareness and promote prevention, but also to provide individuals with the opportunity to have unneeded, confidential documents destroyed free of charge. You may bring documents that contain personal information such as social security numbers, credit card numbers and bank account numbers.

Electrical Safety for Volunteer Firefighters, First Responders

Firemen and first responders encounter various life-threatening dangers in their work, including energized power lines. Duquesne Light Company is offering an Electrical Safety Awareness Program to volunteer firefighters and emergency professionals in Allegheny and Beaver Counties to help workers understand the dangers associated with working near energized lines, and reduce the risk of injury. Participants in the program will view a presentation outlining Duquesne Light's safety guidance and will witness a live high-voltage demonstration of the electric training device nicknamed "The Juicer."
The program is available on the following four dates:
Tuesday, May 16, 6:30 – 8:30 p.m.
McKeesport Service Center
270 Center Street
McKeesport, PA 15132

Tuesday, September 19, 6:30 – 8:30 p.m.
Raccoon Service Center
214 Meadowlark Lane
Aliquippa, PA 15001

Tuesday, July 18, 6:30 – 8:30 p.m.
Woods Run Complex, Building #6
2825 New Beaver Avenue
Pittsburgh, PA 15233

Tuesday, November 21, 6:30 – 8:30- p.m.
Penn Hills Service Center
469 Hershey Road
Penn Hills, PA 15235
The program is free of charge, however due to limited seating reservations must be made. Any volunteer firefighters and first responders interested in attending should contact Benjamin Cain at bcain@duqlight.com or (412) 393-7980.
Did You Know…
Did you know that up to 35 feet of the ground around a downed power line may be energized?

Learn & Earn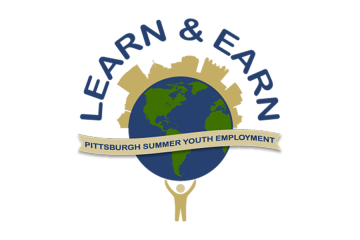 The application period is open for the Learn & Earn Summer Youth Employment Program. Learn & Earn is a six-week summer job program for teens and young adults ages 14-21 in the Pittsburgh region. Participants can earn money, gain valuable work experience, and develop soft skills to help them become college and career ready.
Young people who are selected will work from June 26 – August 4 with orientation beginning the week of June 19. The application is open to Allegheny County residents who will be at least 14 years of age, and no older than 21 years of age, as of June 19, and who meet program income requirements.
Learn & Earn is made possible through a partnership between Allegheny County, the City of Pittsburgh and Partner4Work, with support from local foundations. Applications will be accepted through May 20. For an application and to learn more about the program, please visit www.jobs4summer.org.

Great American Cleanup

This year's Great American Cleanup of Pennsylvania is ongoing and runs through May 31. This project is an annual effort organized by Keep Pennsylvania Beautiful, PennDOT, the Pennsylvania Department of Environmental Protection (DEP) and other partners, with the goal of keeping our communities clean and green, and improving the overall quality of life for everyone. Groups participating in PennDOT's Adopt-A-Highway program, which involves volunteers cleaning roadsides year round, are also encouraged to participate.
If you are interested in registering a cleanup event, please click here or visit www.gacofpa.org and click on the "Organize an Event" tab on the left side. If you are interested in volunteering, you may also visit the site where you can find a listing of cleanup events, resources for organizing a cleanup, and other information. These events can include cleaning up litter and trash along roadsides, streams, parks, forests and in neighborhoods, the planting of bulbs and trees and removing graffiti. All registered events being held through May 31 are eligible for free work gloves, safety vests, and trash bags while supplies last

International Covered Dish Dinner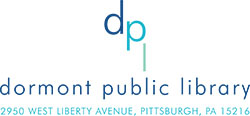 The Dormont Public Library is hosting an International Covered Dish Dinner tomorrow beginning at 6:30 p.m. at the library. The library is located at 2950 West Liberty Avenue. Anyone interested in sharing part of their culture or heritage is asked to bring a dish or dessert. The library will provide plates, plastic ware and drinks.
To register for this event, please contact the library at 412-531-8754 or dormontprogramming@einetwork.net. When registering please let the library know how many people will be attending and what type of food you are planning to bring.

Walk for Literacy Festival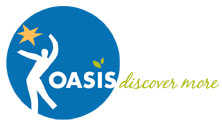 The OASIS Intergenerational Tutoring Program is holding a Walk For Literacy Festival this Saturday from 10 a.m. – 1 p.m. at the Schenley Plaza Tent, located at 4100 Forbes Avenue in Oakland. The walk around Schenley Plaza is in support of the OASIS Intergenerational Tutoring Program and literacy and will include activities for seniors, children and families of all ages. Activities include music and entertainment, free rides on the carousel, arts and crafts tables, free books for children and a free basket raffle and door prizes.
The OASIS Intergenerational Tutoring Program is a non-profit organization that recruits and trains older adults (50+) to tutor children in grades K-4 to improve their reading, writing, and communication skills. For more information please contact John Spehar at 412-393-7648 or jdspehar@oasisnet.org. OASIS is an affiliate of the Greater Pittsburgh Literacy Council.

Easterseals Walk with Me
Easterseals Western and Central Pennsylvania are hosting the 15th annual one-mile Walk With Me at Kennywood Park on May 7. Registration opens at 8:30 a.m. with the Walk beginning at 9:45 a.m. Participants are encouraged to stay for the post-Walk celebration which will feature music, food, family fun and much more.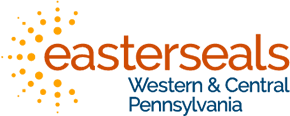 Easterseals Western and Central Pennsylvania provides exceptional programs and services to ensure that over 17,000 children and adults with disabilities and other special needs and their families have equal opportunities to live, learn, work and play in their communities. Walk With Me is a national fundraising event to raise awareness and support for families living with disabilities.
For more information on the event and how to register, please visit www.eastersealswcpenna.org or call 412-281-7244, ext. 1229.

Fontana Fact
The average American uses about 100 gallons of water per day and more than 100,000 gallons of water per year.

Offices of State Senator Wayne D. Fontana
Brookline District
932 Brookline Blvd.
Pittsburgh, PA 15226
Phone: 412-344-2551
Weekdays – 9 am – 5 pm
Harrisburg
543 Main Capitol | Box 203042
Harrisburg, PA 17120
Phone: 717-787-5300
Fax: 717-772-5484
Weekdays – 8:30 am – 5 pm
Kennedy Township
Kenmawr Plaza
524 Pine Hollow Road
Kennedy Twp, PA 15136
Phone: 412-331-1208
Weekdays – 10 am – 4 pm

Beechview Satellite
1660 Broadway Avenue
Pittsburgh, PA 15216
By Appointment
Northside (Mobile Office)
Carnegie Library | Allegheny Branch
1230 Federal Street
Pittsburgh, PA 15212
By Appointment