On April 20 Senator Fontana, Representative Dan Deasy and Representative Anita Kulik hosted a Town Hall meeting at the McKees Rocks VFW to discuss the heroin and opioid abuse crisis. The more than 100 people in attendance were able to engage with panelists that included the Pennsylvania Attorney General's office, Allegheny County District Attorney's office, Pittsburgh Mercy and Gateway Rehabilitation. We were also joined by McKees Rocks Mayor Jack Muhr and Chief of Police Rick Deliman as well as Deputy Joe Cirigliano from the Allegheny County Sheriff's office who spoke about Sheriff Mullen's Project D.U.M.P., the initiative that collects unwanted prescription medications. Thank you to everyone who participated and attended!

Tax Amnesty Program
Act 84 of 2016 authorized the Pennsylvania Tax Amnesty program. This program represents a limited opportunity for individuals and businesses to pay past-due taxes with all penalties and half of the interest waived. The program opened on April 21 and will close on June 19.
Individuals and businesses with unfiled or unpaid Pennsylvania taxes due as of the end of 2015 are generally eligible for the Tax Amnesty program. Delinquent taxpayers known to the Pennsylvania Department of Revenue will receive a written notice by mail informing them of tax delinquencies and the availability of the PA Tax Amnesty program. Those who are eligible but do not take advantage of the Tax Amnesty program will receive a five percent penalty on amnesty eligible liabilities that remain unpaid after June 19.
While tax amnesty is an incentive for individuals who are delinquent on their taxes to pay immediately, they will still pay more than if they paid their taxes on time.
There are currently 862,598 taxpayers eligible for the program with more than 680,000 from Pennsylvania. There are nearly 60,000 delinquent taxpayers in Allegheny County.
Anyone interested in applying or learning more can call 1-844-PA-STATE-TAX (1-844-727-8283). You can also apply online at www.backtax.pa.gov and click on the "Apply Now" tab. Applications must be submitted by June 19.

Mine Subsidence Insurance Program

The Pennsylvania Department of Environmental Protection (DEP) is urging homeowners to check updated mine maps to determine if their home or other buildings are at risk of mine subsidence. Mine subsidence occurs when the ground above an old or abandoned mine cavity collapses. A subsidence event can occur at any time and cause sudden, significant damage, oftentimes exceeding $100,000 or total loss of the structure.
Mine subsidence is not covered by a standard homeowner's insurance policy. DEP administers low-cost mine subsidence insurance (MSI) coverage through the Commonwealth of Pennsylvania. The average policy of $160,000 costs about $7 a month, and senior citizens are eligible for discounted rates.
Using geographic information systems (GIS) online, DEP combines location data with mining data to show where specific properties are in relation to old and abandoned mines. DEP's MSI program uses the data to identify coverage areas. Homeowners should visit www.pamsi.org or call 1-800-922-1678 to check if their home is over an abandoned mine. More information on the Mine Subsidence Insurance Program is also available on that site.
Did You Know…
Did you know that over one million homes in Pennsylvania sit atop abandoned mines?

State Grant Application Filing Deadline Approaching for Students
As the Vice Chair of the Pennsylvania Higher Education Assistance Agency (PHEAA) I want to remind students and families that the 2017-18 Pennsylvania State Grant application filing deadline is May 1. This deadline applies to all renewal applicants and first-time applicants who plan to enroll in colleges, universities or a college transfer program at 2-year public or private colleges (except community colleges and designated Pennsylvania Open Admission institutions).
To apply for a Pennsylvania State Grant, applicants must first complete the 2017-18 Free Application for Federal Student Aid (FAFSA). Applicants can access the FAFSA online at www.fafsa.gov. Completing the FAFSA online saves time and reduces application and processing errors.
In addition to completing the FAFSA, first-time applicants must also submit a completed Pennsylvania State Grant Form (SGF). First-time applicants who submit the FAFSA online will be automatically redirected to the SGF by following the onscreen prompts on the FAFSA confirmation page. First-time applicants who have already submitted their FAFSA but have not completed the SGF will receive an email directing them to PHEAA's secure Account Access site for completion. Both applications are free to submit.
First-time State Grant applicants who plan to enroll in a community college, business, trade or technical school, a hospital school of nursing, a designated Pennsylvania Open Admission institution, or a non-transferable 2-year degree program at a community, 2-year or 4-year college have until August 1, 2017 to complete their Pennsylvania State Grant application.
While the IRS and U.S. Department of Education recently announced that the Data Retrieval Tool on www.fafsa.gov is expected to be unavailable for the remainder of the 2017-18 financial aid application season, applicants should still complete the FAFSA before the May 1 deadline. However, applicants must now manually enter their 2015 tax information from the tax return filed in 2016 (not their 2016 tax information that is filed in 2017).
Additionally, applicants without immediate access to accurate income data can provide estimated information and then make updates after filing by logging into their account on the FAFSA homepage and clicking "Make FAFSA Corrections."
Students and families with questions about the FAFSA or the State Grant Program can call 1-800-692-7392 for personal assistance.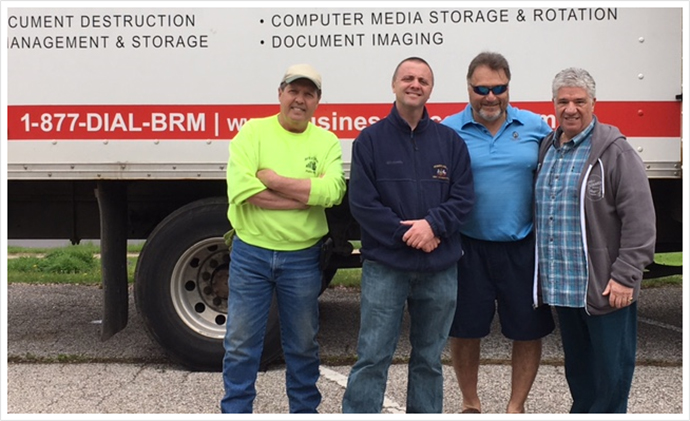 Last Saturday, together with Representative Dan Deasy and Crafton and Ingram Boroughs, we hosted a shredding event at Crafton Park.
Special thanks to Joe Pittinaro and Rob Kaczorowski from Crafton Borough for their assistance throughout the day.

Upcoming Shredding Event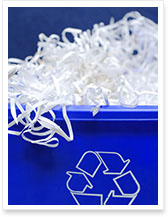 On Saturday, May 13, along with Rep. Deasy and Green Tree Borough, we are hosting a shredding event in Green Tree Park from 10 a.m. – 1 p.m. Documents will be shredded on-site by a reputable and bonded company. Also, all papers must be loose, no binder clips, and documents cannot be in binders.
With consumer fraud and identity theft continuing to be an issue, we are hosting these events to not only to raise awareness and promote prevention, but also to provide individuals with the opportunity to have unneeded, confidential documents destroyed free of charge. You may bring documents that contain personal information such as social security numbers, credit card numbers and bank account numbers.

| | |
| --- | --- |
| | Last Thursday I was honored to speak at the Char-West Council of Government (COG) annual dinner. Thank you to the COG for the invitation and for the great work member municipalities do jointly for the betterment of our communities. |

Table Games Revenue Increases
The Pennsylvania Gaming Control Board announced last week that gross revenue from table games play in Pennsylvania casinos during March 2017 was up two percent compared to March of last year. Gross table games revenue in March was $79,543,775 compared to $77,914,245 in revenue produced by the 12 casinos during March 2016. This year's March revenue was the highest month ever for table games revenue eclipsing the previous high achieved last March. Total tax revenue from table games play during March 2017 was more than $12.8 million.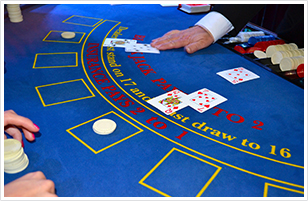 The increase in table games revenue coupled with the earlier reported 0.6% decrease in slots revenue for March resulted in an overall gaming revenue increase for the month of just over 0.1%
Table games in Pennsylvania are taxed at 14 percent with the majority of that revenue directed into the state's General Fund and the remaining funds directed to local governments. Slot machines are taxed at 55 percent in Pennsylvania and directed as follows: 34 percent for property tax reduction; 12 percent supporting the horse racing industry; five percent is placed in a state economic development fund; and two percent goes to local governments that host casinos.
The state's gaming industry employs roughly 18,000 people and generates approximately $1.4 billion annually in tax revenue. For more information on gaming in Pennsylvania and to read reports from the Gaming Control Board, please visit them online at www.gamingcontrolboard.pa.gov.

Learn & Earn
The application period is open for the Learn & Earn Summer Youth Employment Program. Learn & Earn is a six-week summer job program for teens and young adults ages 14-21 in the Pittsburgh region. Participants can earn money, gain valuable work experience, and develop soft skills to help them become college and career ready.
Young people who are selected will work from June 26 – August 4 with orientation beginning the week of June 19. The application is open to Allegheny County residents who will be at least 14 years of age, and no older than 21 years of age, as of June 19, and who meet program income requirements.
Learn & Earn is made possible through a partnership between Allegheny County, the City of Pittsburgh and Partner4Work, with support from local foundations. Applications will be accepted through May 20. For an application and to learn more about the program, please visit www.jobs4summer.org.

Great American Cleanup

This year's Great American Cleanup of Pennsylvania is ongoing and runs through May 31. This project is an annual effort organized by Keep Pennsylvania Beautiful, PennDOT, the Pennsylvania Department of Environmental Protection (DEP) and other partners, with the goal of keeping our communities clean and green, and improving the overall quality of life for everyone. Groups participating in PennDOT's Adopt-A-Highway program, which involves volunteers cleaning roadsides year round, are also encouraged to participate.
If you are interested in registering a cleanup event, please click here or visit www.gacofpa.org and click on the "Organize an Event" tab on the left side. If you are interested in volunteering, you may also visit the site where you can find a listing of cleanup events, resources for organizing a cleanup, and other information. These events can include cleaning up litter and trash along roadsides, streams, parks, forests and in neighborhoods, the planting of bulbs and trees and removing graffiti. All registered events being held through May 31 are eligible for free work gloves, safety vests, and trash bags while supplies last.

Ohio Valley Hospital 5K

The 36th annual Ohio Valley Hospital & Kennedy Township 5K is scheduled for Saturday, May 13. The race kicks off at 8 a.m. from the Ohio Valley Hospital's front door, located at 25 Heckel Road in Kennedy Township. The course winds through the hills of Kennedy Township, where volunteers, family, and friends will be cheering on participants along the way, alongside a DJ who plays runners and walkers off onto the course. An after-party will feature a continental breakfast and an awards ceremony.
For more information on how to register please contact Kati Campbell at 412-777-6313 or kcampbell@ohiovalleyhospital.org.

Easterseals Walk with Me
Easterseals Western and Central Pennsylvania are hosting the 15th annual one-mile Walk With Me at Kennywood Park on May 7. Registration opens at 8:30 a.m. with the Walk beginning at 9:45 a.m. Participants are encouraged to stay for the post-Walk celebration which will feature music, food, family fun and much more.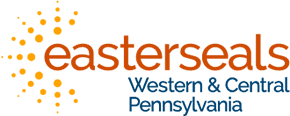 Easterseals Western and Central Pennsylvania provides exceptional programs and services to ensure that over 17,000 children and adults with disabilities and other special needs and their families have equal opportunities to live, learn, work and play in their communities. Walk With Me is a national fundraising event to raise awareness and support for families living with disabilities.
For more information on the event and how to register, please visit www.eastersealswcpenna.org or call 412-281-7244, ext. 1229.

Fontana Fact
While the mouth of the Allegheny River is in downtown Pittsburgh, the river measures at roughly 325 miles in length, making it the third largest river that flows through Pennsylvania behind the Ohio and Susquehanna. The Allegheny rises in Potter County in north central Pennsylvania and flows northward through Cattaraugus County, NY, then mainly southwest through Pennsylvania, joining the Monongahela River at Pittsburgh to form the Ohio River.

Offices of State Senator Wayne D. Fontana
Brookline District
932 Brookline Blvd.
Pittsburgh, PA 15226
Phone: 412-344-2551
Weekdays – 9 am – 5 pm
Harrisburg
543 Main Capitol | Box 203042
Harrisburg, PA 17120
Phone: 717-787-5300
Fax: 717-772-5484
Weekdays – 8:30 am – 5 pm
Kennedy Township
Kenmawr Plaza
524 Pine Hollow Road
Kennedy Twp, PA 15136
Phone: 412-331-1208
Weekdays – 10 am – 4 pm

Beechview Satellite
1660 Broadway Avenue
Pittsburgh, PA 15216
By Appointment
Northside (Mobile Office)
Carnegie Library | Allegheny Branch
1230 Federal Street
Pittsburgh, PA 15212
By Appointment