Pennsylvania Budget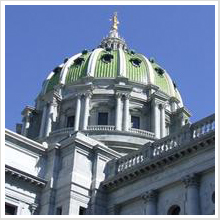 On June 30, the Pennsylvania General Assembly passed a $31.99 billion General Appropriation Budget. I voted in support of this budget and would like to highlight some of the positive appropriations:
Early Childhood through Grade 12 Education:
Overall, spending for the Department of Education, grows by $673 million, or 6.1 percent.
A boost of $100 million to the department's per-pupil basic education subsidy to bring the total to almost $6 billion. This increase will be distributed using the fair funding formula created by the Basic Education Funding Commission which includes such factors like the number of children in the district who live in poverty, those who are learning English, and the local wealth and taxes.
Pre-K Counts and Head Start was among the areas that saw the greatest increase in the budget. The spending plan inserts an additional $30 million putting the final amount to $226.4 million. This funding will allow 14,000 more children to enroll in these programs.
An additional $25 million in funding for students with disabilities for an overall amount of $1.1 billion.
Reinstates Governor Wolf's $50 million bus transportation cut which is a subsidy to help defray students' transportation costs.
The Ready to Learn block grant will once again receive $250 million.
The statewide Library Access system will see a $461,000 increase.
Higher Education:
The budget appropriates approximately $1.032 billion for various institutions of higher education across the Commonwealth. This represents an increase of more than $12 million dollars over Fiscal Year 2016-17.
The State System of Higher Education's 14 colleges and universities will see a 2 percent increase which is $8.9 million, for a total of $453.1 million.
The budget includes level funding for Pennsylvania State University, University of Pittsburgh, Temple University and Lincoln University.
The spending plan restores funding for PHEAA Institutional Assistance Grants to $25.7 million. These grants go to private colleges for each state grant recipient they enroll to stabilize costs and maintain enrollment.
Communities Colleges will remain flat level funded.
Health and Human Services Programs:
In February, Governor Wolf asked the Legislature to consolidate four department (Health, Human Services, Aging and Drug and Alcohol) into one as a cost saving move. Under this budget, Health and Human Services will only be combined.
The budget invests another $21 million to provide home and community based services to an additional 1,470 individuals with physical disabilities, under the Services to Persons with Disabilities program. It also includes nearly $8 million to provide Attendant Care services to an additional 840 individuals.
$80.4 million more is appropriated to continue to reduce the waiting list by 1,000 people for the intellectual disabilities community waiver program, and nearly $31.2 million in additional funds are devoted to services to persons with disabilities. This will assure the 820 students with intellectual disabilities who graduated from high school the ability to immediately enroll in waiver services such as job coaching, day support and companion services.
The budget will help to address the opioid addiction situation in Pennsylvania with a $20 million appropriation. It also provides $7 million for the life-saving drug Naloxone in the event of a narcotic overdose.
Community and Economic Development and Job-Training
Provides $12 million to the new Manufacturing PA. This program allows the Commonwealth to partner with seven universities to accelerate manufacturing technology advancement and build a 21st century workforce. This initiative is expected to create or retain 6,000 manufacturing jobs, leveraging nearly $30 million in matching funds, and provide $950 million of economic impact for manufacturers.
Pennsylvania First is funded at $20 million which is a tool that is used to facilitate investment and job creation in the state.
The spending plan includes $9.88 million for Partnerships for Regional Economic Performance (PREP). This funding will be used by such programs like Small Business Development Centers.
The final budget appropriates $500,000 for the New Choices/New Option Program which provides career and personnel development strategies for displaced and low income single parents to help them find jobs and achieve self-sufficiency.
Department of Conservation and Natural Resources:
Gives the department a 16 percent hike for a total of $105.6 million.
State Police:
The Pennsylvania State Police will see an increase of $12.2 million which will allow them to potentially add 180 new cadets to the agency's ranks. This is needed since 2,000 troopers will be retirement eligible over the next three years.

Independence Day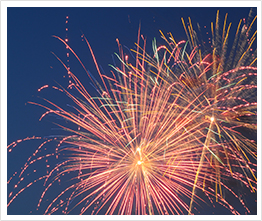 The Fourth of July, or Independence Day, is a federal holiday that celebrates the adoption of the Declaration of Independence on July 4th, 1776. On that day, the thirteen colonies claimed their independence from England, an event which eventually led to the formation of the United States. Each year on July 4th, Americans in communities all around the country celebrate that freedom and independence on our nation's birthday with family gatherings, parades, picnics and fireworks. As we celebrate this year, let us remember the sacrifices our brave men and women of our armed services have made over two centuries and continue to make today to protect our freedoms. Happy Birthday America!
Did You Know…
Did you know that the average age of the Signers of the Declaration of Independence was 45? The youngest was Thomas Lynch, Jr (27) of South Carolina. The oldest delegate was Benjamin Franklin (70) of Pennsylvania. The lead author of The Declaration, Thomas Jefferson, was 33.

Offices Closed
All Senate offices are closed today in observance of the Independence Day holiday. My offices will re-open tomorrow as scheduled. Have a happy and safe 4th!

Save the Date! – 13th Annual FontanaFest
The 13th Annual FontanaFest will once again be held at Highmark Stadium, home of the Pittsburgh Riverhounds! Save the date – Saturday, August 19 from 11 a.m. – 3 p.m. Once again, parking will be free in the stadium's West Lot, compliments of Forest City!
The annual community event is perfect for families and children, promoting healthy and active lifestyles by providing many fun activities and crafts. Children will also have the chance to play on several inflatables, an obstacle course, and a climbing wall. All attendees also are provided with the opportunity to engage with several organizations from around the region and receive important information on available services and programs, nutrition, health care, and much more.
Stay tuned! Very soon we'll be announcing some exciting news about this year's event!

DEP Grants Available for Alternative Fuel Transportation
I want to remind everyone the Pennsylvania Department of Environmental Protection (DEP) is accepting grant applications for their Alternative Fuels Incentive Grant (AFIG) Program. DEP's AFIG Program offers funding for the purchase and use of alternative fuels and alternative fuel vehicles. Grant applications will be accepted throughout 2017 with submission period deadlines in July and December.
The AFIG Program can assist school districts, municipal authorities, non-profits, corporations, LLCs, and partnerships registered to do business in Pennsylvania in offsetting the costs of implementing alternative fuel using transportation projects. This program is funded by annual gross receipts tax on utilities.
DEP is offering grants in the following project categories:
Vehicle Retrofit or Purchase – To offset the incremental cost of purchasing alternative fuel vehicles or retrofitting existing vehicles to operate on alternative fuels.
Alternative Fuel Refueling Infrastructure – To assist in the costs to purchase and install refueling equipment for fleet and workplace, home or intermediary refueling.
Innovative Technology – To support research, training, development, and demonstration of new alternative fuels and alternative fuel vehicles.
Applications for grants in the AFIG Program will remain open to receive proposals throughout the 2017 calendar year. DEP will hold two submission periods. The first submission period deadline is Friday, July 14 at 4 p.m. with the second submission period deadline occurring Friday, Dec. 15 at 4 p.m.
The AFIG Program will accept applications at any time during the year and evaluate the applications received after each submission period and determine awards. Project applications received during the first submission period that do not receive an award can be resubmitted immediately for consideration during the next submission period in accordance with the AFIG Program rules.
AFIG guidelines and application instructions are available by clicking here or visiting www.dep.pa.gov. Applications must be submitted online through the eGrants system.

Upcoming APPRISE Lunch & Learn
The next APPRISE/Allegheny Link Lunch & Learn event is scheduled for July 13 at the Human Services Building, located at 1 Smithfield Street in downtown Pittsburgh. Lunch will be served from 11:30 a.m. – noon with the program beginning at noon.
APPRISE is the State Health Insurance Assistance Program (SHIP) for Pennsylvania's Medicare beneficiaries. The Pennsylvania Department of Aging created APPRISE to help citizens with Medicare understand their health insurance options so they can make informed decisions about which plan is best for them.
The topic for the July 13 Lunch & Learn is "A Current Status Update on National and State Health Benefit Programs." This presentation will discuss the important changes taking place to medical assistance and health care benefit programs available in Pennsylvania, programs such as Medicaid and the Affordable Care Act. Presenters will also use this forum as an opportunity to showcase programs that offer low cost/no cost alternatives to accessing health care services in western Pennsylvania.
Anyone interested in attending should R.S.V.P. to Bill McKendree at mckendreew@fswp.org or 412-661-1670, ext. 645.

Summer Food Program for Children
Children ages 18 and younger can participate in the Allegheny County Summer Food program which began in mid-June. Summer Food will run in over 80 locations in Allegheny County through August. At these locations children can receive a free breakfast and lunch during the summer recess from school. For more information on the program, including information on locations and times, please call the Allegheny County Department of Human Services at 1-800-851-3838. You may also click here to view a listing of locations.

Downtown Italian StrEAT Festival
Are you a fan of authentic Italian food? Lively entertainment? Meatballs and pizza? Join the Pittsburgh Downtown Community Development Corporation (PDCDC) this weekend for Highmark's Italian StrEAT Festival!
This Saturday and Sunday, Penn Avenue between 6th and 9th Streets will be lined with authentic Italian vendors from the region. From 10 a.m. to 6 p.m. each day, take a walk through the festival and experience the tastes, sights, and smells of Italy! The festival will feature live shows by local Pittsburgh performers Chase and the Barons, Right TurnClyde, and Bobby V, as well as a dance workshop by Allegro Dance Company. The event will also feature cooking demonstrations by local chefs, Italian wineries, games, raffles, kids activities, and much more!
You won't want to miss Emporio's meatball eating contest which will take place on Saturday at noon on the festival stage. Participants will see how many meatballs they can eat in seven minutes. The winner will be awarded a $500 gift certificate to Emporio: A Meatball Joint. To sign-up, send an email to info@pdcdc.org.
Come back Sunday at 2:30 p.m. to watch DeLallo's creative pizza contest! Local pizzerias will design and build a unique pizza creation on the festival stage to be assessed by a guest judge. Don't miss it!
Highmark's Italian StrEAT Festival hopes to bring a vibrant summer event to downtown Pittsburgh that will not only benefit the community, but provide a place for Pittsburgh families and friends to learn more about the rich Italian and Italian American heritage that has long been a unique part of Southwestern Pennsylvania. All are welcome to join in on the fun. Admission is free!
For more information and updates you can visit www.pdcdc.org or follow the PDCDC on Facebook, Twitter, and Instagram.

Fontana Fact
The United States currently has a population of more than 325 million people. On the first Fourth of July there were only 2.5 million.

Offices of State Senator Wayne D. Fontana
Brookline District
932 Brookline Blvd.
Pittsburgh, PA 15226
Phone: 412-344-2551
Weekdays – 9 am – 5 pm
Harrisburg
543 Main Capitol | Box 203042
Harrisburg, PA 17120
Phone: 717-787-5300
Fax: 717-772-5484
Weekdays – 8:30 am – 5 pm
Kennedy Township
Kenmawr Plaza
524 Pine Hollow Road
Kennedy Twp, PA 15136
Phone: 412-331-1208
Weekdays – 10 am – 4 pm

Beechview Satellite
1660 Broadway Avenue
Pittsburgh, PA 15216
By Appointment
Northside (Mobile Office)
Carnegie Library | Allegheny Branch
1230 Federal Street
Pittsburgh, PA 15212
By Appointment