Dysfunction Needs to End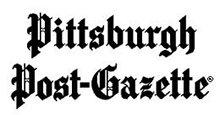 The Pittsburgh Post-Gazette ran an editorial over the weekend that delved into the overall message that U.S. Senator John McCain gave during the health care debate last week. This message is one that should resonate with all of us serving in elective office during these all too often, too bitter partisan times.
So many citizens believe government is broken. While I know that government can be effective and makes the lives of all its people better, I share voters' exhaustion of officials not working together like in the past. In Harrisburg, like in Washington as Senator McCain referenced, when did the notion of compromise become a bad idea? Regardless of how we got to where we are, all sides need to work together to refocus and fix it. If we don't work together, we can't find middle ground and we certainly aren't serving in the best interests of the people we represent. Members who are determined to stay too far right or too far left on issues need to abandon the "my way or the highway" approach and reaffirm that they are there to serve the people. Not to offer only rhetoric instead of wide-ranging solutions.
Take the current state budget situation for instance. Last week, the state Senate, in a bipartisan manner, did the right thing by trying to move the process forward. While not all aspects of the Senate-passed plan are perfect, we understand the need to put something in place that provides for a balanced budget as mandated by the state constitution that also tries to achieve a responsible plan to continue all necessary services. Dysfunction is not an option when lives are on the line.
A hard-lined, partisan approach is stalling movement on a variety of important issues in Washington, where many members of that government body apparently believe a dysfunctional government is the way to get what they want, no matter how long it takes or at what costs to the greater good of the people in our country. It behooves no one for Harrisburg to continue down the same path. It is my hope that those in Washington will begin to demand and demonstrate professionalism that is necessary for successful government accomplishments. Personally, I can only keep working in the Senate toward what I believe is in the best interest of our Commonwealth and that represents my constituency. That is what I believe I was elected to do.
To quote Senator McCain's speech before the Senate, "I hope we can again rely on humility, on our need to cooperate, on our dependence on each other to learn how to trust each other again and by so doing better serve the people who elected us. There's greater satisfaction in respecting our differences, but not letting them prevent agreements made in good faith that help improve lives and protect the American people."
For a copy of the editorial in its entirety, please click on the following link:
http://www.post-gazette.com/opinion/editorials/2017/07/29/McCain-s-stand-The-senator-once-again-acted-on-his-principles/stories/201707290015

FontanaFest Fun Run/Walk & FontanaFest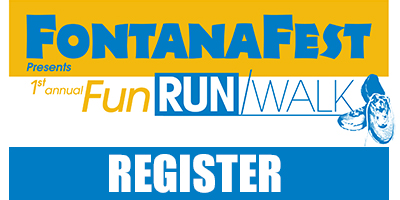 Are you interested in helping the cause of ending childhood cancer? Do you like to run? Are you a casual walker? Do you enjoy the beauty of our riverfronts? If the answer is "yes!" to any of those questions then consider participating in the 1st annual FontanaFest One Mile Fun Run/Walk sponsored by Highmark and Children's Hospital of Pittsburgh of UPMC on Saturday, August 19!
The FontanaFest Fun Run/Walk will take place at Highmark Stadium with runners beginning at 10:30 a.m. and walkers at 10:45 a.m. The unique course will start inside Highmark Stadium before turning onto the river trail, ultimately ending inside the stadium. All participants will get a t-shirt and awards will be presented following the race.
Registration is $10 for individuals and can be done by clicking here or visiting https://runsignup.com/Race/PA/Pittsburgh/FontanaFestFunRunWalk. Families with three or more people can register for a flat fee of $25. Proceeds from the race will be donated to organizations in support of fighting childhood cancer and supporting families – Allegheny Health Network Cancer Institute, Children's Hospital of Pittsburgh of UPMC and Alex's Lemonade Stand Foundation for Childhood Cancer.
Following the race, awards will be presented on the field at Highmark Stadium while the 13th annual FontanaFest kicks off at 11 a.m.
FontanaFest, a free community event, is perfect for families and children, promoting healthy and active lifestyles by providing many fun activities, games and crafts. Children will have the chance to play on several inflatables, an obstacle course, and a climbing wall, and visit with a temporary tattoo artist, face painter and balloon maker. All attendees also are provided with the opportunity to engage with more than a dozen organizations from around the region and receive important information on available services and programs, nutrition, health care and much more.
The following organizations are participating in FontanaFest this year: The Home Depot; Carnegie Library of Pittsburgh; Homeless Children's Education Fund; Pittsburgh International Children's Theater; WQED-TV; Pittsburgh Parks Conservancy; Calgon Carbon; Gateway Health Plan; Holy Family Institute; Crisis Center North; Pittsburgh Organ Donor Awareness; and the Pittsburgh Association for the Education of Young Children.
A Roving Puppet Stage from Pittsburgh Puppet Works will be present from noon – 2 p.m. and guests can also mingle with the Pirate Parrot, Iceburgh and Steely McBeam.
Parking will be free in the stadium's West Lot, compliments of Forest City.
Whether you're an avid runner or just like the idea of taking a casual stroll along our riverfronts, consider participating in the 1st annual FontanaFest Fun Run/Walk while supporting the worthwhile cause of ending childhood cancer and providing support for families and then stay for the 13th annual FontanaFest!
Did You Know…
Did you know that more than 40,000 children in the United States undergo treatment for cancer each year?

Flu/Pneumonia Shot & Senior Clinic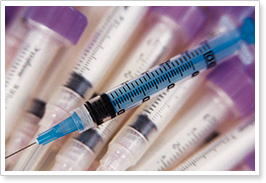 I will be hosting my annual Flu/Pneumonia Shot & Senior Clinic on Thursday, September 28 from 10 a.m. – 1 p.m. in Quinn Hall at the Church of the Resurrection in Brookline. American HealthCare Group will be providing free vaccinations to any senior with the Medicare Part B health insurance card. Make sure to bring your card with you. Light refreshments will be served.
I am also pleased that several organizations from around the region will be present to provide seniors with important information on available services and resources. Organizations scheduled to participate include: ACCESS; Allegheny County Department of Human Services, Area Agency on Aging; Allegheny County Bar Association; Carnegie Library of Pittsburgh; Duquesne University Mylan School of Pharmacy; OASIS; and the Office of the Consumer Advocate; with more to come.

TreeVitalize Grants
The Pennsylvania Department of Conservation & Natural Resources (DCNR) has announced that applications are being accepted for TreeVitalize grants to help restore tree cover across Pennsylvania.
This year applications will be considered in three funding categories: tree planting; urban riparian buffers; or community forestry management. One applicant can seek grants in all three categories, however, only one can be approved during each grant term.
TreePennsylvania, formerly Pennsylvania Urban & Community Forestry Council, administers the statewide TreeVitalize grant program. Funding is provided to communities to promote and develop sustainable urban forestry programs within Pennsylvania.
Applications are being accepted though 4 p.m. on Tuesday, August 15, and must be submitted via email to Development and Grants Coordinator Jessica Cavey, c-jcavey@pa.gov. To apply for a grant or to learn more about the application process please visit https://treepennsylvania.org/.
Funded through DCNR's Bureau of Forestry grants and municipal, private agency and company involvement, and overseen by the PA Urban and Community Forestry Council, TreeVitalize is dependent on community support to increase tree canopies across the state, and educate and engage citizens in the care and selection of these new trees.
TreePennsylvania is a state-wide, non-profit organization dedicated to nurturing the growing forests throughout Pennsylvania's urban landscape.

National Night Out
Tonight is National Night Out across the country. This event, which began in 1984 by the National Association of Town Watch, is held on a selected night each year to raise crime and drug prevention awareness and generate support for local anti-crime programs while strengthening partnerships between communities and local law enforcement.
Last year more than 50 events were held in neighborhoods throughout the City of Pittsburgh. To find an event in your neighborhood, please visit the city's Department of Public Safety website.

Civic Leadership Academy – Application Deadline Friday!
If The City of Pittsburgh is accepting applications for its Civic Leadership Academy through this Friday, August 4 at 5 p.m. This free program, open for City of Pittsburgh residents and business owners, is an 11-week course that encourages more informed, effective and inspired community and civic leadership by giving participants an opportunity to learn about their local government.
The 11-week course schedule begins on Wednesday, Sept. 6 and runs each Wednesday through Nov. 15 from 6 – 8:30 p.m. Participating City departments include: Office of Mayor Peduto; Finance; Emergency Medical Services; Fire Bureau; Police Bureau; Water and Sewer Authority; Parking Authority; Parks and Recreation; City Planning; Urban Redevelopment Authority; Public Works; Permits, Licenses and Inspections; and the Housing Authority.
Applications are available online at http://pittsburghpa.gov/servepgh/cla/application or by clicking here. For more information on the Civic Leadership Academy please contact Molly Onufer at 412-255-4773 or molly.onufer@pittsburghpa.gov.

Brookline Breeze & Breezefest
The 36th annual Brookline Breeze 5K Run and Fitness Walk is scheduled for Saturday, August 12 at 9 a.m. The event features a traditional 5K run, 5K walk, 5K wheelchair competition, 1-mile fun run, and a 1-mile dog walk. Anyone interested in participating can visit http://www.brooklinebreeze.com/.
Following the race is the annual BreezeFest along Brookline Boulevard, running from 10 a.m. – 4 p.m., organized by the Brookline Chamber of Commerce. Breezefest features food, children's activities, live music, and arts and crafts. Walk the sidewalks looking for merchants' specials and stop in your favorite stores for hot dogs, gyros, tacos, pizza, Mediterranean cuisine, a cup of coffee, ice cream, a sweet dessert and more. Live bands/musicians performing at Rather Ripped Records will include: Jupiter Vinyl; Bikini Islands; Isaac Merz; and John Kerr.
For more information on Breezefest, please email Blvdbreezefest@hotmail.com.

Fontana Fact
The Pittsburgh Steelers opened their 2017 Training Camp last week at St. Vincent College in Latrobe, PA, marking the 48th consecutive year the Steelers have held camp there. Only the Green Bay Packers have held training camp in one place over a longer period, holding their camp for 56 consecutive years at St. Norbert College in DePere, WI.

Offices of State Senator Wayne D. Fontana
Brookline District
932 Brookline Blvd.
Pittsburgh, PA 15226
Phone: 412-344-2551
Weekdays – 9 am – 5 pm
Harrisburg
543 Main Capitol | Box 203042
Harrisburg, PA 17120
Phone: 717-787-5300
Fax: 717-772-5484
Weekdays – 8:30 am – 5 pm
Kennedy Township
Kenmawr Plaza
524 Pine Hollow Road
Kennedy Twp, PA 15136
Phone: 412-331-1208
Weekdays – 10 am – 4 pm

Beechview Satellite
1660 Broadway Avenue
Pittsburgh, PA 15216
By Appointment
Northside (Mobile Office)
Carnegie Library | Allegheny Branch
1230 Federal Street
Pittsburgh, PA 15212
By Appointment